– Skills Acquisition that is Lucrative –
Skills Acquisition that is Lucrative: A lot of money can be earned through learning economical skills or acquiring necessary skills. As Lucrative skills are available, so are the means to acquire these useful skills and make yourself some money.  These skills could differ from your initial course of study in the institution but believe me when I say it goes a long way to give you an edge and make you a better option when it comes to the competition of who gets employed. 
This article contains 21 skill acquisition that is not only self-developmental but can fetch you a very lucrative job around the world.
Lucrative Skill Acquisitions in 2021
1.  Affiliate Marketing
Affiliate marketing simply a flexible sales model that helps to make available, multiple income streams. Although, it is not an easy, or get-rich-quick model of income.
As one of the Skills Acquisition that is Lucrative, Affiliate marketers usually leverage the internet and other platforms to promote products and services for companies and get paid commission on each of those products.
There is a lot of guides out there on the internet for anyone interested in getting started with affiliate marketing and this is one of the biggest opportunities out there for generating income on the internet.
2. Translating
Being bilingual is a skill that can help you in many ways, but I never understood the full importance of this until I started freelancing online.
Whether it's translating a website into a second language, or creating a brochure that includes multiple languages…
Companies are always looking for people to help them with translating, and even if you don't know a second language right now…that's okay!
3. Copy-writing
I'd honestly never heard this term until I started freelancing online, but after I did, I couldn't help but see the importance of it.
Whether it's writing blogs for companies to use as marketing material, restructuring existing blogs to increase their SEO, or even writing sales pages that serve as a digital salesman at all times of the day…
Copy-writing is something that companies use every day, and trust me, as somebody who has a few years of experience in this field. Companies pay very well for it too.
4. SEO/Data Analytics
Carrying on with the SEO or Data Analytics. Now, most people think of SEO as some game, where you try to get backlinks on random sites or insert keywords in random places…
And some of that might be true, but SEO really boils down to attracting more visitors on your website and understanding how you're getting them there…
This is why some companies will hire freelancers to help with this.
5. Podcasting
Who doesn't have a podcast idea kicking around in the back of their head? If you have decided what format of the podcast you will be doing, the next step is to obtain the highest quality equipment that a limited budget (and, all budgets are limited) can afford.
Podcastconsultant.com has a good list of necessary equipment at multiple price points for each piece of gear. A lot of resources recommend having at least one co-host, and the more chemistry you have together the better your end product will be.
6. Computer Programming
You don't need a four-year computer science degree to learn basic computer programming and get entry-level jobs in information technology or roles related to website or software development and database management.
Complete the Penn Foster Career School online Computer Programming Languages Certificate program in four months and learn programming skills as well as JavaScript, Microsoft Visual Basic, and Access
7. Public Speaking
Taking a public speaking course and learning how to communicate effectively can enrich your career, especially if you're seeking leadership or motivational speaking roles.
Public speaking classes are taught online, at community colleges, and at adult continuing education centers. Online training company The Leader's Institute,
8. Microsoft Office Suite Certification
Obtaining a Microsoft Office Suite certification indicates proficiency in Word, Excel, PowerPoint, and Outlook. This is perfect if you're seeking jobs that involve preparing documents and spreadsheets, such as administrative jobs and research jobs.
Complete free online tutorials at your own pace, or sign up for a course at an adult continuing education center. For example, Chesapeake Public Schools in Chesapeake, Virginia, has four-week Microsoft Word and Excel classes
9. Google Ads Certification
Getting certified in Google Ads is another valuable tool for digital professionals, especially if you're interested in search engine marketing and related web marketing or advertising roles.
Register through Google's Academy for Ads and complete any of the hundreds of free training videos, ranging from five minutes to more than an hour-long, at your own pace. Classes include Google Ads certification, search marketing, dynamic search, and Ads display certification.
10. A Second Language
Learning a second language can not only help you establish relationships with clients who don't speak English, but also can make you a viable candidate for jobs that require international travel — from sales and business development to training and leading others on tours.
You can also use this skill for call center jobs, telephone or online sales jobs, and customer service jobs with employers who need bilingual employees.
11. Veterinary Assistance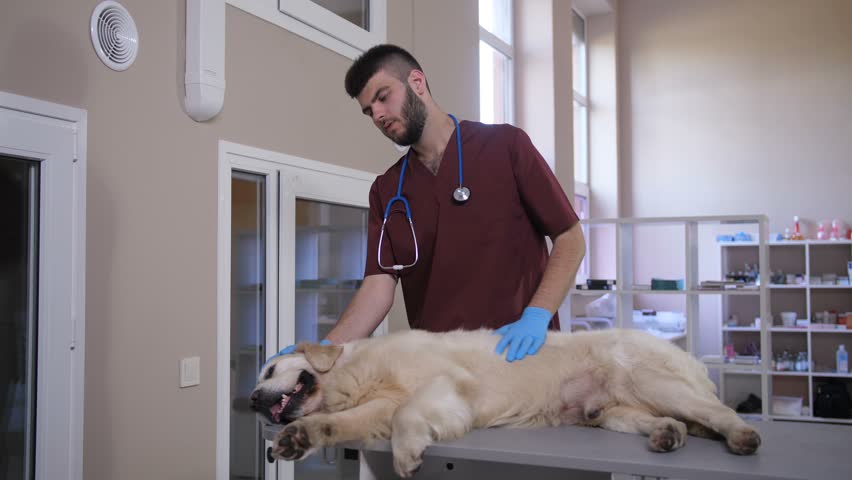 The training you receive as a veterinary assistant enables you to care for animals in a veterinary clinic or animal hospital. You'll work under the guidance of a veterinarian. Training involves coursework plus hands-on experience during an internship.
An entrepreneurship certificate is worth the investment if you're looking to start your own business. You'll learn skills for successfully managing a business, handling company funds, creating a business plan, and marketing a business. Grantham University offers an 18-credit, eight-month online Practical Entrepreneurship certificate program,
READ ALSO!!!
➣Guide on How to Find the Best Study Abroad Cell Phone Plan
➣ 20 Reasons Why You Should Choose Study Abroad Over your Country
➣ Engineering Study Abroad Programs for International Student
➣ Is Australia Worthy to Be Chosen for Study Abroad?
12. Human Resources Management
A certificate program in human resources management is a powerful tool if you work in HR and you're looking to move into a management role.
You'll learn a variety of skills, such as talent acquisition and workforce management. Online certificate program provider Villanova University offers a 12-week online Certificate in HR Management course
13. Online Marketing
Companies with websites often need people knowledgeable in online marketing to increase traffic to their sites. Learning online marketing skills can help you snag a digital marketing job.
Online marketing skills are also beneficial when launching your own business. Udemy has a 30-day Online Marketing Crash Course
14. Real Estate Sales
Real estate sales can be ideal if you're seeking a career change that doesn't involve going to — or back to — college. Use this skill to work as a residential or commercial real estate broker, property manager, land developer or a real estate counselor.
Becoming an agent costs about $200 to $300 for the pre-licensing course and $100 to $300 for the licensing exam, according to Realtor.com.
15. Insurance Sales
Opportunities in insurance sales include working for auto, life, health and home insurance companies, but insurance sales skills also can be helpful for roles in insurance underwriting, real estate, personal finance advisement, and other jobs.
Many insurance agencies offer on-the-job training, during which you shadow an experienced agent. In most cases, you'll need to get licensed by your state
16. Yoga Instruction
Gaining skills as a yoga instructor can help you find work as an instructor at yoga studios and fitness centers or as a private fitness instructor.
It can also help supplement training for a role in physical education. It takes about 200 to 500 hours to complete certification, according to YogaFit Yoga Alliance and the American Council on Exercise, which amounts to between three and six months.
17. Cooking
If you work as a prep cook or line cook, improving your skills can help you locate higher-paying jobs or pave the way for starting a cooking or catering business.
Fortunately, completing a cooking course doesn't take a lot of time or money. For example, Penn Foster's Gourmet Cooking Certificate program
18. Reading Comprehension
Improving your reading comprehension skills can help you read faster and retain more information. This skill benefits educators, historians, and editors, and can be helpful in almost any profession. Classes are available at the adult continuing education centers or online.
19. Budgeting or Bookkeeping
A basic bookkeeping course teaches you how to manage a company's financial accounts. Bookkeepers are employed in all types of industries, including healthcare, government, private businesses, and retail.
20. Photography
With photography, you can explore your creative side and find opportunities in photojournalism or studio or commercial photography.
Becoming a photographer doesn't necessarily require a degree. You can complete online classes with the New York Institute of Photography.
READ ALSO!!!
➣ How to Study Abroad More than Once
➣ 10 Useful Tips for Choosing the Right Study Abroad Backpack
➣ How to Enroll in Study Abroad Programs for Nigerians from Childhood
21. Project Management
Project managers oversee various projects from start to finish. Project management skills are useful in many industries, including healthcare and information technology, and certification can increase your salary by up to 23%, according to the Project Management Institute.
Udemy's Project Management Professional online course.
Click on the Share button on this website to help a friend out there know about Skills Acquisition that is Lucrative. You can save a life out there by sharing it on social media for them to see.
CSN Team.
Tags: best skills to acquire in nigeria, examples of skill acquisition, high income skills in nigeria, importance of skill acquisition in nigeria pdf, lucrative skills to learn in nigeria, most profitable skills to learn, trending skills to learn in nigeria, vocational skills acquisition in nigeria