– 62 Small Business Grants –
If your small business is based on scientific research and development, you may be eligible for any of the 62 small business grants from federal government agencies, state organizations and private corporations. See the list below.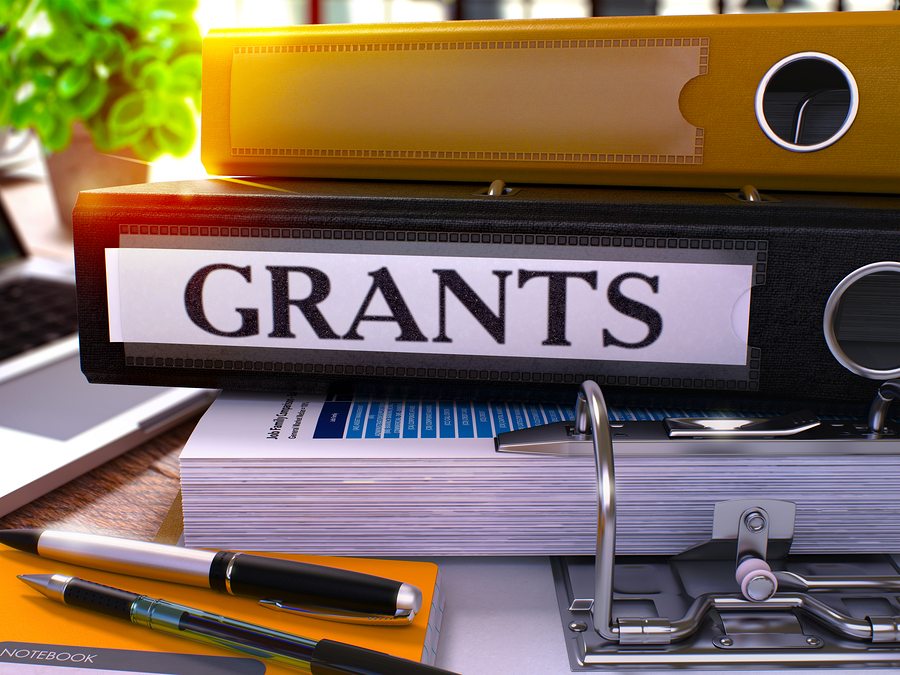 What is a Business Grant?
A business grant is a money that doesn't have to be paid back. To put it another way, grants are basically free money for your business.
Grants can come from a variety of sources, including the federal or state government, large corporations, smaller NGOs, private individuals, and more, as you will see in the list below.
However, as you will notice from our list of 62 small business grants, most business grants have a set of requirements that must be satisfied in order to be considered.
Grants are also fiercely competitive! After all, who doesn't want free money? A business grant may be used to help you grow your firm, keep or create jobs, or develop a new product or idea, depending on the specific award.
Three Things to Note about Business Grants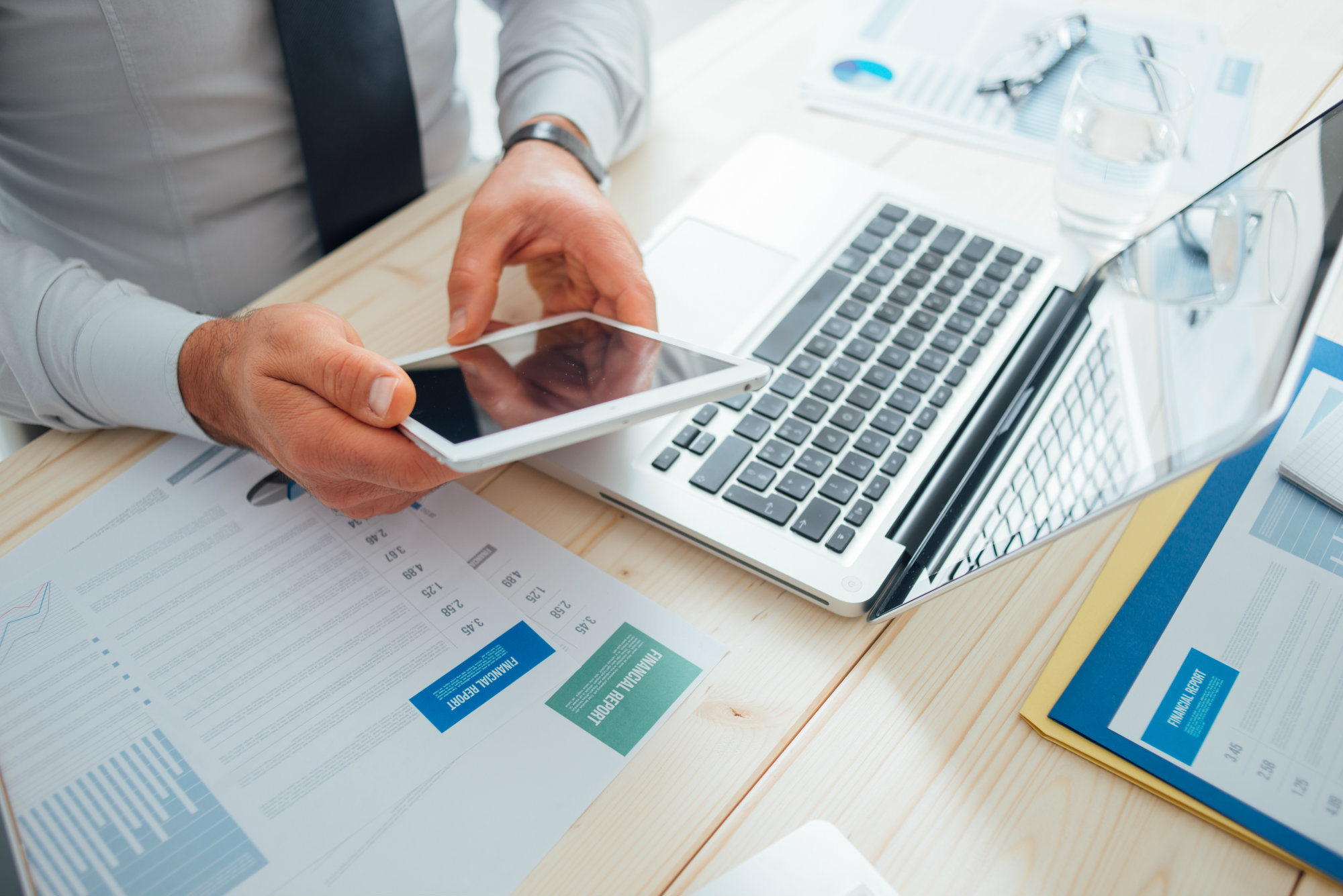 1. Almost all grants are for existing businesses: If you have not started your business, it's nearly impossible to win a grant. Look for a loan instead.
2. Grants are given to "gripping" businesses: A typical coffee business will have a hard time getting a grant. The majority of awards are given to businesses that are innovative or contributing to a social cause.
3. Grants aren't immediate: Most grants only accept applications once a year and don't reveal the recipient until later. Grants are not a reliable source of short-term funding.
READ ALSO:
A Small Business Grants
Here we have lists of 62 small business grants. Go through them and apply as soon as possible.
1) Shuttered Venue Operators Grant

As part of the Economic Aid to Hard-Hit Small Businesses, Nonprofits, and Venues Act, the SBA created the COVID-19 grant.
Also, Operators of Shuttered Venues Individuals affected by the pandemic, such as movie theatre proprietors, talent agents, and others, are eligible for grants.
Therefore, applicants who meet the criteria can get a grant worth up to 45 per cent of their gross earnings. The award amount is capped at $10 million.
As of August 2021, applications for Shuttered Venue Operators Grants are closed.
Also, the SBA intends to open the program for supplemental grants worth 50% of the original award amount, capped at a total of $10 million, but has not yet announced additional details.
2) Targeted Economic Injury Disaster Loan Advance Grant
Small business owners who qualify for an Economic Injury Disaster Loan (EIDL) from the SBA may be eligible for a $10,000 emergency cash advance.
 If you use this advance to pay for payroll, paid leave, additional costs, mortgage or lease payments, or other financial responsibilities, the SBA may forgive it (essentially turning it into a grant).
More Details
However, businesses in low-income communities can apply for targeted EIDL grants if they can show a revenue loss of more than 30% in the eight weeks since March 2, 2020.
To be eligible, your company must have received an EIDL Advance for less than $10,000 in the past or must have applied for an EIDL Advance but have been denied due to a lack of program funds.
The original EIDL Advance program, which was established under the CARES Act, is no longer in operation.
No action is required to qualify for a Targeted EIDL grant. The SBA will reach out to eligible businesses. If you receive an email about an SBA grant, make sure it arrives from an address ending in.
➣ Vist @sba.gov to avoid a potential business loan scam.
3) State-Based COVID-19 Relief Grants
In 2020, many local COVID-19 grants and relief funds were established to assist businesses that were suffering as a result of the pandemic.
Some of these initiatives, like the Minnesota DEED Small Business Relief Grant Program and the Denver Economic Development and Opportunity Relief Package, have run out of money and are no longer accepting applications.
This year, though, some states and towns have continued to provide assistance. California legislation passed in February 2021, for example, will provide up to $25,000 in small company incentives.
New York State's COVID-19 Pandemic Small Business Recovery Grant Program is also awarding grants of up to $50,000.
To remain on top of free money chances, keep an eye on your state's department of commerce website or grants portal, as well as groups like your local chamber of commerce.
4) Corporate COVID-19 Relief Grants
Many well-known firms, including Facebook and Yelp, offer small business grants and help during the start of the pandemic that is no longer available, similar to local government efforts.
While some businesses continue to propose fresh funding—Verizon, for example, contributed $10 million to small company incentives in February—the application windows for these grants are frequently brief.
 Local Initiatives Support Corporation, for example, can assist you in staying on top of these opportunities.
B. Federal Grants for Small Business
Although there are numerous government business awards available to small enterprises, they are generally targeted at organizations working in science, technology, or health care.
However, Federal grant programs may be able to pay some of your expenses and assist with small business funding if your business is engaged in the research and development of scientific projects.
Examples include environmental and climate activities.
Here are the top federal business grants for small businesses:
5) Small Business Innovation Research Program

The SBIR program is designed for small businesses engaged in research and development that have commercial potential.
However, the SBIR aims to stimulate technological innovation and scientific entrepreneurship.
Hence, Eleven government agencies participate in the program, and each creates their own eligibility guidelines, research and development topics, and reviews applications.
Grants generally start between $25,000 and $250,000, but if your business shows promise, then you can receive additional small business grants of more than $1 million.
6) Small Business Technology Transfer Program
The STTR has similar goals as the SBIR program but requires their small business applicants to collaborate with a research institution.
Five federal agencies currently participate in this program, setting aside a bit of their budget to work with small businesses.
As with the SBIR grants, these federal business grants start at $25,000 and then go up to more than $1 million.
Let's take a closer look at the five main federal agencies that participate in the SBIR and STTR programs and their more specific grants.
READ ALSO:
7) National Science Foundation
First, the NSF accepts proposals in the areas of engineering, science, or medicine, though specific topics change from year to year.
They even have a YouTube channel to help you get your application in order.
8) NASA
What's cooler than collaborating with NASA? Getting paid to collaborate with NASA.
Plenty of technology sectors are important to develop for NASA, but they're especially interested in energy efficiency, alternative and renewable energy, or efficient ways of building spacecraft.
9) National Institutes of Health
The National Institutes of Health, a subset of the Department of Health and Human Services, offers grants for small businesses researching and developing commercially innovative biomedical technologies.
However, it Sounds like you? Save some money while you're saving lives.
10) Department of Energy
The Department of Energy's Office of Science also participates in these two small business grants.
Also, topics for these federal business grants for small businesses include environmental science, clean energy, and material science.
11) Department of Defense
Whether your technology research and development is meant for the Army, Navy, Air Force, or DARPA's advanced initiatives, the Department of Defense will help you fund and commercialize your products with a handful of grants for small business startups.
More Governmental Agencies that Offers Grants
There are also a few governmental agencies that offer small business grants for the Small Business Innovation Research program only.
The STTR requires a partnership between a research institution and your small business, but the SBIR does not—which could be a benefit or a drawback depending on your needs.
Let's take a closer look.
12) National Institute of Food and Agriculture
This branch of the Department of Agriculture supports research and development in the agricultural field specifically.
Topics for grant funding for small businesses include forestry, food science and nutrition, aquacultural, biofuel products, animal protection, and more.
13) National Institute of Standards and Technology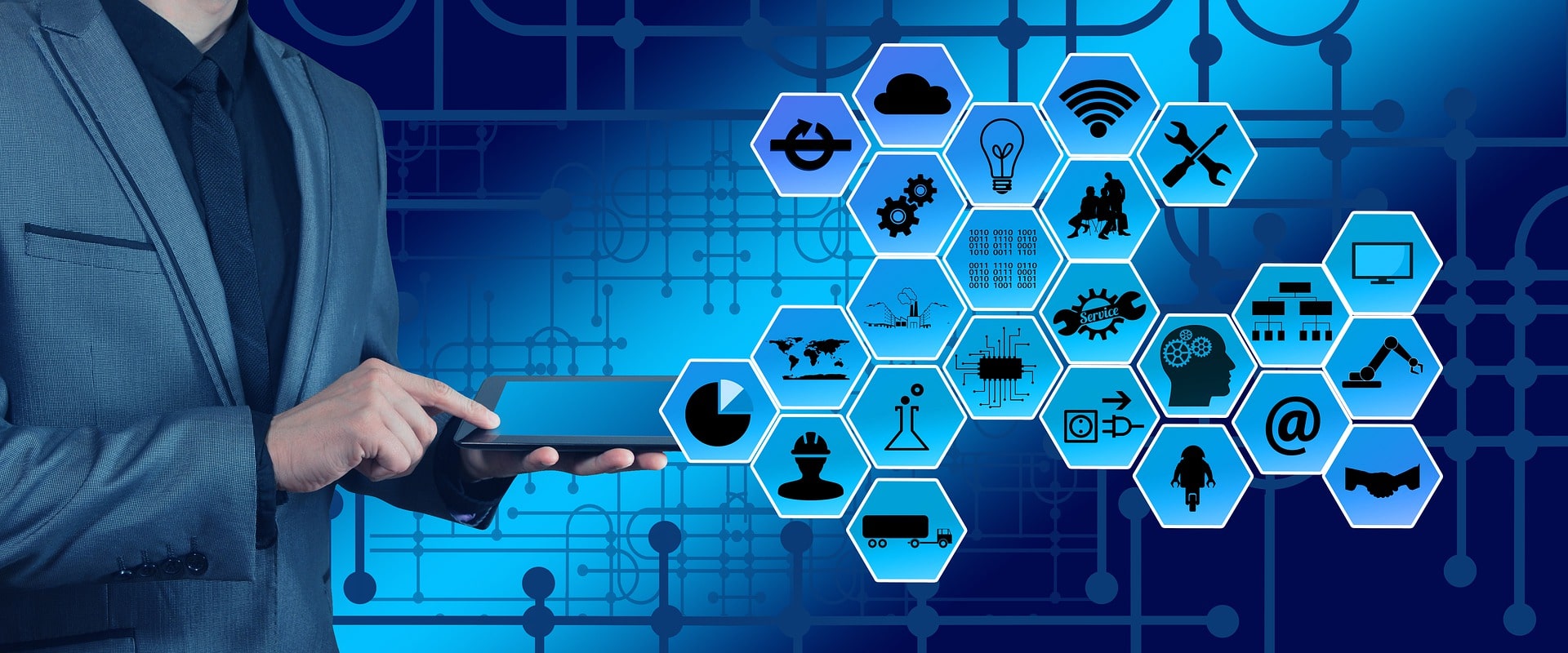 The National Institute of Standards and Technology (NIST) is a section of the Department of Commerce that awards small business grants to companies researching technology in areas such as cybersecurity, manufacturing, software, and commerce.
This being said, this agency also deals with energy, health care, and others—so you're free to apply to some or all of these departments if you qualify for the SBIR.
14) Environmental Protection Agency
The EPA awards government grants for small businesses looking to advance green technology and sustainable scientific developments.
15) Department of Education
The Department of Education's SBIR grant topics is listed under the National Center for Education Research branch.
Also, it ranges from pre-reading and pre-writing technology developments to research that deals with STEM skills, language learning, and behavioural learning patterns.
16) National Oceanic and Atmospheric Administration (NOAA)
The Technology Partnerships Office of NOAA offers small business grants for developments and research in coastline communities and economies, healthy ocean monitoring, climate adaptation and mitigation, and much more.
17) Department of Transportation
The Department of Transportation's transportation systems centre, Volpe, accepts solicitations for aid in developing technology regarding aviation, railroads, and highways, but you'll want to make sure to check their updated topic listings before you apply.
18) Homeland Security
The Department of Homeland Security provides grants for small businesses that work in the areas of border and maritime security, chemical and biological defence, cybersecurity, explosives, or first responder group technology.
19) Rural Energy for America Program
This grant program, run by the Department of Agriculture, centres on small businesses in eligible rural areas looking to purchase, construct, or install renewable energy systems or energy efficiency improvement technologies.
You can partner one of these federal business grants with a USDA loan guaranty as well, and together they'll back up to 75% of your eligible project costs.
20) Value-Added Producer Grant
If you're an agricultural producer, the VAPG program could help you with working capital expenses, ranging from processing to marketing and advertising, to inventory and salary expenses.
21) Distance Learning and Telemedicine Grant
The Department of Agriculture offers this grant program for small businesses and agricultural producers that are modernizing education and health in rural communities.
Specifically, these business grants are an option if your company provides education or health services through telecommunications. Awards range from $50,000 to $1,000,000.
22) 3D Elevation Grant
The Department of the Interior is offering a government grant for small businesses that can creatively leverage lidar and map data to come up with natural 3D imaging of the nation's topographical boundaries.
This is a great business grant for design and technology firms.
C. State Government Grants for Small Business
State-level small business grants are generally geared toward that particular state's social or economic concerns. They're meant to work in tandem with federal or other state grants, so you'll usually get less funding.
That said, they're much more accessible due to lower competition. Also, many are matching grants: Instead of just providing the funds for you to use for a certain purpose, some will require that you match the money they give as well.
You can search for business grants in your own state and industry by looking at your state's department of commerce website or grants portal. Below, we list some popular state grant programs and resources.
Also, an important note: While we're listing state-specific government grants for small businesses, many of these runs across multiple states, so don't give up if the grant looks right but your states don't match.
23) Arizona Commerce Authority
The Arizona Commerce Authority is a great resource for small business owners in Arizona. You can check back throughout the year for new competitions and grant options.
The Arizona Step Grant is a popular program, which provides grant funding for small businesses that are exporting products or expanding into international markets.
24) Arkansas Infrastructure Grant Program
The Arkansas Economic Development Commission offers several grants, rebates, and incentives to businesses that create jobs or expand in Arkansas.
For example, the Infrastructure Grant is for businesses that create full-time jobs in Arkansas.
25) Colorado Export Development Grant
Colorado regularly ranks as one of the best states for startups and entrepreneurship, and the state government is helping to make sure that innovation continues in this state.
Colorado offers government grants for many types of small and medium-sized businesses, especially businesses that are interested in international development or that are involved in advanced industries like robotics.
26) Idaho State Trade Expansion Program (STEP) Grant
Many states actually have a STEP program, Idaho included. However, they each have individual application processes and qualification criteria, so you'll want to make sure you double-check what you need to do to apply.
In Idaho, these government grants are primarily for small businesses that want to enter international markets.
27) Iowa Business Development Grant Recycling
Iowa provides a wide range of business development grants. The state's focus is on businesses that create manufacturing jobs and enhance Iowa's other industries.
There are also grants for retail businesses that are rehabilitating downtown buildings. You can see the latest opportunities on Iowa's grants portal.
28) Kansas Job Creation Fund
The Kansas Job Creation Fund gives grants to businesses looking for help establishing themselves in Kansas.
The fund typically disburses the grant money to recipients over five years as their company reaches certain investment and employment benchmarks.
29) Louisiana Community Development Block Grant
The Office of Community Development aims to improve the living environments and economic opportunities for Louisiana's low-income residents.
Although small businesses can't apply directly, you can contact the state or local government branches that are most relevant to your business's function and see if you can receive funding to do community work.
There are also disaster recovery grants that are issued to businesses affected by hurricanes.
30) Maryland Child Care Quality Incentive Grant Program
The Maryland Division of Early Childhood Development plans to reopen its CCQIG program for local child care facilities in the 2022 fiscal year.
This small business grant is awarded quarterly.
31) ExportMD Program
For those especially enterprising small businesses: If you're looking to market internationally, then this Maryland program could help you cut down on costs.
32) Maryland Economic Development Assistance Authority and Fund
Although we happen to be listing a lot of Maryland initiatives, many states carry the same or similar programs in their own boundaries as well.
In this case, the MEDAAF is an unusually broad small business grant and loan opportunity for Maryland small business owners.
Priority funding areas and industries vary with each grant cycle, so you'll want to keep an eye out for updates.
READ ALSO!!!
➣ College Scholarships and Grants
➣ ISID Research Grants for students
➣ Ways to Get Free Government Grants
33) Minnesota Dairy Business Planning Grant
On the other side of the spectrum, this program covers a narrow sliver of Minnesota's small businesses—but that means low competition.
If you manage a dairy farm or are developing environmental technologies related to dairy farming, look into the DBPG.
34) Minnesota REETAIN
REETAIN, or Retaining Early Educators Through Attaining Incentives Now, offers small grants to child care professionals in Minnesota.
If you're a child care professional in Minnesota, this could be the extra cash you need to help defray costs.
35) Minnesota Crop Research Grant Program
Again, most state's agriculture departments have small business grants that are some variation on the CRGP.
If your business researches agricultural product quality, quantity, or value, this government grant could work well for you.
36) Minnesota Innovation Voucher Award Program
If your business needs cash to purchase technical assistance or to commercialize your products, you can score a substantial amount of capital with this grant.
This is a matching grant for small business startups, so you'll need to put up half of the cash.
37) Minnesota Job Creation Fund
The Minnesota Job Creation Fund is for new and expanding businesses that meet targets for job creation and capital investment.
Eligible companies can receive up to $1 million for creating or retaining high-salaried jobs and for rehabilitating facilities.
38) Nebraska Child Care Grant
For child care homes and centres, this program offers a number of smaller business grants for you to apply to, including startup and expansion, quality improvement, and emergency mini-grants.
39) North Carolina Recycling Business Development Grants
The Recycling Business Assistance Center aims to encourage sustainability and reduce waste with this yearly grant program.
40) North Carolina IDEA
Looking for grants for your small business startup? The NC IDEA gives out business grants of up to $50,000 and has sponsored nearly 100 high-tech companies with growth potential.
This is actually a private foundation, but their grants are open only to North Carolina businesses.
There are different grants for different types of companies—such as small business grants for women–owned businesses or seed-stage businesses.
41) Tennessee Department of Economic and Community Development
With small business grants for companies that are expanding, offering training initiatives, or improving public infrastructure, these Tennessee grants shouldn't be skipped if you're located in this state.
42) Texas Young Farmer Grant
For residents between 18 and 46 years of age, this small business grant funds projects that support Texas' agricultural production and community.
D. Local Small Business Grants
In addition to statewide government grants, cities, towns, and nonprofits finance their own small business grant programs.
Continuing the trend, these usually carry smaller payloads but less competition. For local small business grants, you've got a substantial upper hand if you serve your community in a tangible and demonstrable way.
Is your small business also dedicated to promoting health, environmental awareness, or other comparable causes? If that's the case, you'll be looking for even more local grants to apply for.
However, Because local small business grants are so location-specific, we've selected just a few to show you what kinds of opportunities might be available in your area. Again, keep an eye out for comparable initiatives in your area.
43) Cleveland Department of Economic Development
Many communities, including Cleveland, which we'll use as an example in this section, have small company grants and efforts to encourage entrepreneurship.
44) Job Creation Tax Abatements
Your small business might be in an Enterprise Zone (as Ohio terms it), or a similar type of area, and accordingly be offered tax incentives for projects or operations that create jobs.
These aren't technically small business grants, but they put additional money in your business's pocket that you can use to grow.
45) Tech Delta Grant Program
Small businesses in the tech space that create five or more jobs in the city of Cleveland can apply for this grant that awards funding on a square-foot basis—$5 per square foot, up to $50,000 to expand operations or lower rent costs.
46) Ben Franklin Technology Partners
Ben Franklin Technology Partners has been investing in startups in central and northern Pennsylvania for more than 30 years.
Tech startups can potentially receive up to four-yearly infusions of cash totalling around $500,000. Small manufacturers may be eligible for a one-time investment of up to $250,000.
47) Chicago Small Business Improvement Fund
The SBIF supports small businesses repairing or remodelling their location, whether by updating windows and floors, replacing signage, or purchasing nearby property to expand into.
Note that you'd receive this matching grant after completing and paying for your remodelling, so be cautious—plenty of other businesses are likely competing for 62 small business grants like these.
48) Miami Mom and Pop Small Business Grant
If you're in Miami and have been in business for at least a year, make sure to apply to this program meant to "bridge the gap between local government and small owned and operated businesses."
49) New York City Fashion Manufacturing Initiative
The FMI offers business grants to New York City fashion manufacturers who need to purchase equipment, make upgrades, or train their employees.
50) Centers for Advanced Technology Grants in the Buffalo Niagara Region

These small business grants are given out in the Buffalo Niagara region of New York to businesses that partner with a college or university on a research and development project that helps commercialize technology and bring it closer to the market.
51) Land, Health, Community Grant
The Land, Health, Community grant (formerly the Lumpkin Family Fund) is a private foundation, but they offer grants for small business startups in East Central Illinois.
Grants are available to organizations that focus on foodservice, the local agriculture economy, and sustainable practices.
52) Orlando Downtown Commercial and Residential Building Improvement Program
This Orlando program provides business grants between $15,000 and $120,000 for organizations that make improvements to buildings within the downtown Orlando Community Redevelopment Agency (CRA) boundaries.
This program encourages the reuse of vacant or underutilized properties and hopes to improve the appearance and support the long-term viability of downtown Orlando.
53) Southeast Michigan Resilience Fund
The Southeast Michigan Resilience Fund grant program, which is aimed at investing in stormwater infrastructure solutions and restoring the region's unique natural areas.
Also, awards small business grants ranging from $50,000 to $300,000 to businesses working on projects that support either of these goals.
54) New Mexico True CoOp Program
Local townships and cities, as well as states, give tourism grants to businesses that promote travel and visitors to their area.
This program works with small businesses to help them promote what's uniquely New Mexican about their event or location. "62 Small Business Grants"
55) Salt Lake City River District Gardens Facade Improvement Grant
Part of a local beautification program, this grant applies only to businesses within a certain district of the city.
Again, though not a lot of money, small business grants like these are not super competitive and require little effort to apply for. "62 Small Business Grants"
56) Visa Everywhere Initiative
Visa's Everywhere Initiative offers grant funding for small business startups with innovative fixes—awarding $50,000 to the final three winners every year. "62 Small Business Grants"
E. Corporate Small Business Grants
Government grants for small businesses are fantastic, but the qualifications are frequently extremely restrictive, and the cash amounts aren't really substantial.
Large firms frequently awarded contest winners, on the other hand, small business subsidies. It's money to expand your business for you.
It's a PR triumph for them, resulting in devoted corporate clients and a lot of goodwill. "62 Small Business Grants"
The difference is that many corporate-sponsored small company subsidies include pitch competitions or other forms of competition.
Of course, not all do, but you should be aware that asking for a business grant may entail additional effort. However, with that comes the possibility of publicity—and, if you don't win first place, runner-up awards.
57) Wells Fargo Community Investment
Offering business grants in nearly every state, the Wells Fargo Community Investment program focuses mainly on nonprofits—but small businesses with the right criteria can qualify, too.
58) Intuit National Association for the Self-Employed (NASE) Grant
Intuit, the tax preparation software company, gives small businesses a $4,000 grant in partnership with NASE.
This is designed to help small businesses and freelancers take their business to the next level. Intuit usually gives out these small business grants annually. "62 Small Business Grants'
59) FedEx Small Business Grant
FedEx annually awards grants totaling over $230,000 to 12 small businesses nationwide with its small business grant contest.
You can check out the past FedEx small business grant winners—and hear their words of wisdom and warning—on the FedEx site. "62 Small Business Grants"
60) Kuvio Creative
Kuvio Creative is a full-service web design and development company that gives back to entrepreneurs who are making a difference by providing them with small business grants and free services. 
Applications for the Kuvio Impact Grant are open three times per year. Grant recipients will receive up to 100 hours of free services, such as web design and marketing, depending on the scope of the project.
This program is reserved for nonprofits, women-owned companies, minority-owned businesses, and veteran-owned organizations.
Small Business Grants for Startups
Many small business grants are open only to businesses that have been operating for a few years and have an established product or service.
However, it's often the newest businesses that need the most financial assistance and traditional loans to start a business can be hard to find. Therefore, you might check out these grants for small business startups.
61) 4.0 Schools Fellowships
Fellowships from 4.0 Schools help business owners who have an idea to improve education in the United States.
Your business idea could be a school, technology tool, retail product, or service. Business owners who are just testing the waters on their idea can get mini-grants of $600, and businesses that are further along are eligible for $10,000.
The application cycle closes every September. "62 Small Business Grants"
62) Jack Daniel's Pitch Distilled
Jack Daniels hosts an annual pitch competition with the goal of inspiring entrepreneurs to surface the next big idea.
Small business startups can apply and if accepted, they'll pitch their ideas at the Pitch Distilled event to a group of business owners.
The winner of this pitch contest will win a $5,000 prize, plus advice and guidance from the panel of judges to help make their idea a reality.
How to Apply for a Business Grant

The requirements and application process for each grant you apply for will be different.
Also, when applying for business grants, keep these factors in mind. "62 Small Business Grants"
Do your Research
As this list shows, there are many business grants available, and more are added on a regular basis. Since grants are so competitive, you may find the most success by finding smaller, more localized options.
 Looking into your state resources, as well as any professional and industry groups you belong to, can help you uncover more options that your business is eligible for.
However, make sure these are legitimate grants and be wary of scams. "62 Small Business Grants"
Meet the Requirements
A laundry list of requirements must be satisfied in order for a business to be eligible for most business grants.
However, before you apply, make sure your business fits all of these conditions; otherwise, you'll be wasting your time and money.
Update your Business Plan
 Most business grants will require a business plan to show that you have a well-thought-out business strategy.
Also, if you haven't updated your business plan from the beginning, it's worth going over it again to make sure everything is up to date and your financial data is accurate.
However, this also gives you the chance to explain how your company complies with the grant's standards.
Submit your Application on Time
 This is a simple, but an important one. Note the grant deadlines ahead of time to ensure your application is complete and submitted through the appropriate channel by the deadline.
With so many businesses vying for limited funds, you don't want to take yourself out of the running over such an easily avoidable slip. "62 Small Business Grants"
Try to Follow Up
It's a good idea to follow up on your grant application, just like you would if you were applying for a job, to make sure it was received and to let the reviewers know you're available to offer further information if needed.
However, most grants will state when a winner will be notified, but if this information isn't provided, it's worth contacting the grantor to have a better idea of when you should hear.
Differences between Business Grants and Business Loans
Small business grants have one major advantage over business loans: You don't have to pay back a grant.
A loan, on the other hand, has to be paid back with interest, which can be tough on new businesses and businesses with cash flow struggles.
However, qualifying for a small business grant is also tough, so you may need to explore more traditional small business financing options that can work for you.
Two business loan options to consider if you can't qualify for grant funding for your small business are microloans and SBA loans.
More on Differences
Microloans are loans of less than $50,000 with simple qualifying conditions and cheap interest rates. Microloans are offered by many of the same institutions that provide grants, such as NGOs and government agencies.
Also, if you don't qualify for a small business grant, we recommend inquiring if the organization offers to finance.
If you don't qualify for a grant, SBA loans are another option. The federal government, which works with banks to get these loans into the hands of small business owners guarantees SBA loans.
SBA loans have low-interest rates, long repayment durations, and bigger capital amounts as a result of this. "62 Small Business Grants"
You can check with your local bank to see whether they provide SBA loans, or apply for an SBA for one through Fundera.
We believe this article was helpful, if yes, please share this information with your friends on Facebook, Twitter, Whatsapp, and Google plus using our share button below.
CSN Team.