– Best Shows on Amazon Prime –
Whatever your television preferences, Amazon Prime is sure to have something for you. There's a good chance you'll find your new favorite program among the best dramas, sci-fi, and superhero adventures.
Binge-watching TV series is one of the finest ways to spend time especially Amazon Prime shows. The programs provide regional content that will better fit your needs.
Amazon Prime has a good selection of original comedy, drama, and other TV shows, as well as popular series from other networks.
There are also add-ons from networks like HBO, ensuring that you never miss another episode of your favorite prestige drama.
However, here are the best shows on Amazon Prime that will keep you glued and entertained.
Best New Shows on Amazon Prime
From half-hour comedy-dramas to your favorite '90s spin-off, Amazon Studios provides an astounding collection of TV series.
On the streaming service, there's no shortage of this must-see program. so what are you waiting for check out these best movies on amazon prime selected for you!
1. Reacher (2022)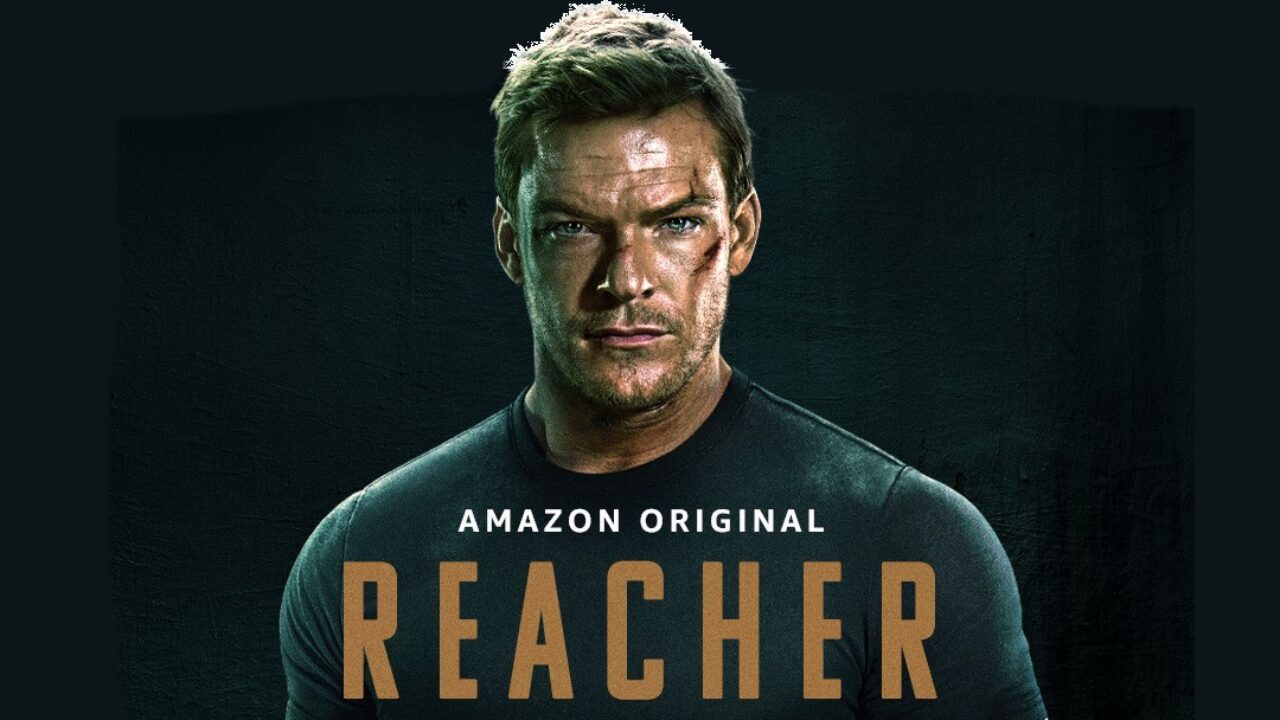 Starring: Alan Ritchson, Malcolm Goodwin, Willa Fitzgerald, Chris Webster, Bruce McGill, Maria Sten, Marc Bendavid, Kristin Kreuk, Harvey Guillén
Reacher is a television version of author Lee Child's paperback novels about Jack Reacher. He is a brooding former military police officer who travels the country solving crimes with his mind and fists.
Tom Cruise is not built like TV's Reacher Alan Ritchson but like Arnold Schwarzenegger. 
He gets off a bus in a small Georgia town and immediately becomes entangled in a conspiracy of cash trafficking, political corruption, and murder.
However, he uses his savant-like investigation abilities and uninhibited willingness to say anything he's thinking to help two local cops solve the mystery.
And if he can't talk his way out of a problem, he can certainly punch, shoot, and headbutt his way to one.
2. I Want You Back (2022)
Starring: Charlie Day, Jenny Slate, Gina Rodriguez, Manny Jacinto, Scott Eastwood
It's a Jenny Slate rom-com, a Charlie Day rom-com, and a Jenny Slate-Charlie Day rom-com all rolled into one! As a result, it's truly amusing.
I Want You Back stars two of Hollywood's most dependable chaos agents as two strangers who bond over being recently dumped and then team up to reclaim their ex-partners by wrecking their current relationships.
It's a solid romantic comedy amazon prime series that seems new, and who doesn't enjoy a complicated plot?
3. The Wheel of Time (2021)
Starring: Rosamund Pike, Daniel Henney, Zoë Robins, Madeleine Madden, Joshua Stradowski, Marcus Rutherford, Barney Harris, Kate Fleetwood, Priyanka Bose, Hammed Animashaun, Sophie Okonedo, Kae Alexander
Amazon's Wheel of Time is based on another popular high fantasy book series and has ambitions to become the next Game of Thrones.
It's not the billion-dollar Lord of the Rings TV series, but it is based on another popular high fantasy book series and has its ambitions to become the next Game of Thrones.
The movie ticks all the usual fantasy boxes: a prophecy about a powerful young person who will save the world, massive world-building that necessitates its atlas to keep track of, British accents, and a cast of characters that will take you several seasons to get to know.
4. With Love (2021)
Staring: Emeraude Toubia, Mark Indelicato, Isis King, Vincent Rodriguez III, Rome Flynn, Desmond Chiam, Benito Martinez, Constance Marie, Todd Grinnell 
With Love is a holiday-themed Latinx rom-com starring Emeraude Toubia of Shadowhunters and Mark Indelicato of Ugly Betty as siblings.
Lily and Jorge Diaz, have both been unlucky in love but are still yearning for it. The idea here is that each of the five episodes is set around a different holiday.
One is set around Nochebuena when Jorge brings his new lover home to meet his parents. And another is set around Independence Day when Lily and her new boyfriend move in together.
With Love is a beautiful film that understands how to tear your heart and then put it back together again towards the end, just like the best rom-com.
5. ZeroZeroZero (2020)
Staring: Andrea Riseborough, Dane DeHaan, Giuseppe De Domenico, Adriano Chiaramida, Harold Torres, Noé Hernández, Tchéky Karyo, Francesco Colella, Diego Cataño, Norman Delgadillo
In every way, ZeroZeroZero is a huge criminal thriller that follows the life cycle of cocaine from its creation in Mexico to its transportation via an American shipping corporation to its sale by the mafia in Italy.
Of course, issues with the cargo occur, resulting in syndicate infighting and, yes, murder. Come for the mystery, but stay for the stunning on-location photography.
Best Shows on Amazon Prime Right Now
Do you want the best movie to watch right now, here are some for you. surely you will enjoy it!
1. Fleabag
This is one of the most important works of art of the twenty-first century. That is simply the truth.
You may have heard the buzz or seen the Emmy nominations, but you have no idea how good this show is.
It's also brief! Each of the two seasons consists of six half-hour episodes that follow a young woman named Fleabag as she searches for happiness.
This movie honestly portrays womanhood, loneliness, and identity. Delving into the self-loathing and insecurity, so many of us try to hide under strained charisma or comedy. 
Season 1 is fantastic, while Season 2 is one of the best and most deeply touching love stories.
2. The Marvelous Mrs. Maisel
If you've seen Gilmore Girls, you're already familiar with Amy Sherman-style: Palladino's fast-talking ladies irritate as well as captivate everyone they encounter.
The Marvelous Mrs. Maisel, Sherman-comedy Palladino's series about Midge Maisel, a 1950s housewife who moonlights as a stand-up comic to let off steam from the difficulties and tribulations of her everyday life, has a similar sensibility.
The show chronicles her triumphs and missteps as she navigates the world of comedy with her stern manager, Susie, as well as her efforts to keep her secret life concealed from her eccentric parents and her tumultuous relationship with her ex-husband, Joel.
3. One Mississippi
In this fictitious story of the era in her life immediately following her mother's death. Tig Notaro stars as a version of herself.
She returns to her Mississippi birthplace to live with her brother and stepfather. while recuperating from her struggle with cancer, reminiscing and learning about her history.
This play truly is one of those small buried treasures that will leave you wondering, "Where has this been my whole life?". It showcases Notaro's abilities as an actor and a storyteller.
4. Home Coming
Homecoming is a sleek, nasty thriller based on the same-named podcast about the depths to which the government would go to maintain its secrets and the individuals who are abandoned in the process.
Julia Roberts acts as a former social worker who attempts to investigate the secrets of her past position at the enigmatic Homecoming facility, which purports to assist troops in their transition back to civilian life.
Walter Cruz, a soldier she met at the institution, turns out to be the key to filling in the blanks in her recollection.
Season 2 features Janelle Monáe as another amnesiac with Homecoming ties and also gives Hong Chau a lot more to accomplish as a shockingly powerful employee of the facility's parent company.
5.  Modern Love
This is a program based on a newspaper column (particularly, the New York Times' Modern Love).
And if that doesn't sound like the most intriguing notion, I can nearly promise that at least one episode will include a celebrity you enjoy. 
The Dev Patel episode, in which he portrays the founder of a dating platform who is still in love with his ex-girlfriend.
And the Anne Hathaway episode, in which she plays a lady coping with bipolar disease, is two examples.
There's also the episode when Tina Fey and John Slattery go to marriage counseling, as well as Andrew Scott's surrogate.
Best Shows to Watch on Amazon Prime
Amazon Prime has the most extensive collection of HBO Hits of any streaming service, including shows that have already won Emmys.
Here, you'll discover a good mix of both, and some network-TV shows you may have forgotten or missed the first time around. 
1. The Underground Railroad
(2021)
Moonlight, one of the best Oscar-winning films of all time, was Barry Jenkins' most recent production.
Now, the director is back with The Underground Railroad, a limited series on Amazon that has already received acclaim for its strong storytelling.
The Underground Railroad tells a sad story with a terrific cast and magnificent photography that requires a lot of time to watch.
2. LulaRich
If you're Facebook friends with the right people, you've probably heard of LuLaRoe, and if you haven't, this four-part docuseries is here to debunk one of the internet's most popular pyramid schemes.
The documentary delves into how this multilevel marketing firm enticed stay-at-home parents to become sellers.
And how it defrauded them of money, as many of them worked around the clock to sell their inventory. MLMs will always be entertaining, and this one is no exception.
Additionally, the filmmakers interviewed the company's bizarre founders, DeAnne and Mark Stidham, a husband and wife fraudster combo.
3. Hanna
Hanna, directed by Joe Wright, focused on the story of a teenage girl who is groomed to be an assassin by a secret organization.
She was restricting the action to a few locales and focusing the story on a small group of characters.
But there was more material to be told, thus Hanna the series was created by the film's screenwriter, David Farr.
Hanna, played by Esmé Creed-Miles, is a fantastically blunt character who knows how to crush a windpipe with a swift strike but has no idea what it's like to be a normal teenage girl.
And Marissa, Hanna's enemy-turned-ally, is played by Mireille Enos, who gives one of the best performances of her career.
While the first episode follows the structure and plot of the film, for the most part, the additions and adjustments in the TV show as it extends its universe.
And digs deeper into its characters feel natural and valuable as it expands its universe and digs deeper into its characters.
4. Truth Seekers
Truth Seekers is a pleasant, humorous season of ghostly antics for Doctor Who fans.
Consequently, It focuses more on Frost as a grumpy broadband engineer and ghost hunter Gus and less on Pegg as Gus' boss.
Moreso, With Samson Kayo, Susan Wokoma, and Malcolm McDowell filling out the cast. It's a family-friendly option with enough genre references to chew on.
5. The Boys
It takes a lot to stand out in a world when superheroes are everywhere. So thank god for The Boys, a hysterically humorous adaptation of Garth Ennis' gruesome comic book series.
Nothing Marvel or DC has created on television has captured us like The Boys' cacophony of blood, anarchy, and c-bombs.
From the opening episode's lightning-quick setup of a corporation full of corrupt Supes to the finale's topsy-turvy cliffhanger.
Hughie, a regular guy a corporate Supe brutally killed whose partner, is the protagonist of the story.
Billy Butcher has a grudge against the superpowered, and he teams up (or, more accurately, forces a team-up) with the unwilling Hughie.
We formed the Boys when a few more non-Supes join in the fun. From then, things only get messier.
READ ALSO!!!
6. The Wilds
A series about a group of people who crash land on an island and discover that something strange is going on.
Notwithstanding, we're not talking about Lost; instead, we're talking about The Wilds, which, while its premise is familiar, takes a different path.
When their plane crashed and they are stranded on a mysterious island. They have no idea that this is all part of a bigger strategy.
Unlike Lost, which withheld information from viewers, The Wilds provides more answers, and we're more intrigued by how they manage to live being alone. This is a must-watch series.
Best Crime Shows on Amazon Prime
Show with crime scenes are always activating to watch. yeah, it can put you on suspend and that's what we want right? so if you are a lover of crime shows check this out!
1. Bones
This twelve-season Fox series was one of many popular crime shows that focused on forensic anthropology and archaeology.
Each episode of Bones followed FBI agent Seeley Booth and forensic anthropologist Dr. Temperance "Bones" Brennan, as they unraveled the mystery surrounding human remains discovered by the FBI.
It was a crime thriller with just the right amount of comedic elements to lighten up the grim subject.
However, the sitcom had 246 episodes throughout its twelve-season run, making for a dedicated binge-watching session for viewers.
2. Animal Kingdom 
Animal Kingdom is a dark and twisted family crime series that makes for a great binge – with five seasons of raw drama, it sucks you in right away and doesn't let you go.
After her daughter dies of an overdose and her estranged grandson comes to live with them. The TNT series follows the SoCal crime family the Codys, lead by matriarch Smurf (Ellen Barkin). She learns the ins and outs of their illegal enterprises along the way.
Furthermore, it's safe to assume that this show is just as addictive as some of the Codys' favorite pastimes.
3. Goliath
Amazon loves a dad show, as evidenced by Bosch and Jack Ryan, and Goliath is no exception.
This courtroom drama follows Billy McBride (Billy Bob Thornton, total dad bait), a washed-up, hard-drinking lawyer.
He agrees to take on a wrongful death case at the start of the season, exposing a large criminal conspiracy.
This show adheres to the tried and tested procedural approach of tackling topics that are directly related to what is happening in the real world through the fictional cases that McBride takes on.
Goliath is now in its fourth and final season, and it's tackling one of history's greatest villains: Big Pharma.
4. Bosche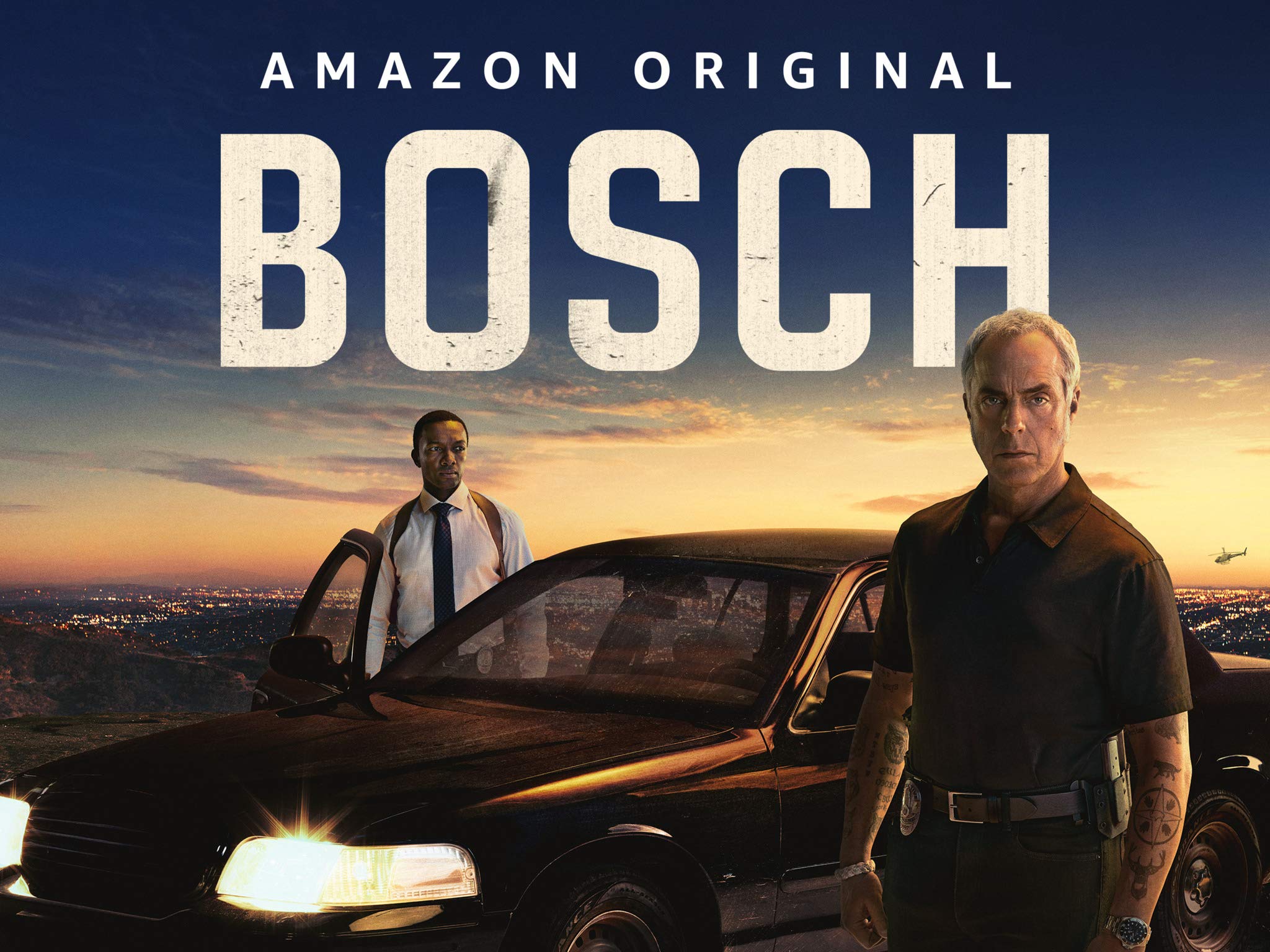 Back in early 2014,  Bosch was developed for amazon prime video original.
This drama concerns a Los Angeles homicide investigator named Harry Bosch (Titus Welliver) and the different cases that drive him to confront his past and examine his future.
Based on Michael Connelly's novels City of Bones, Echo Park, and The Concrete Blonde. Its fifth season debuted on Amazon Prime in April, and a sixth is now in the works.
5. Agatha Christie's The ABC Murders
This 1930s-era mystery series is based on the classic Agatha Christie crime book.
It stars John Malkovich as Hercule Poirot, a detective teased by someone with the initials "A.B.C.," who writes him letters threatening to assassinate him.
When killings begin to occur in London, the retired detective feels forced to join the inquiry and piece together the clues left behind by the perpetrator.
It's a classic mystery plot, and Malkovich adds a dynamic to the character that makes for a creepy period piece.
Best British Shows on Amazon Prime
Amazon Prime gives the best form of entertainment when it comes to British shows. for me, I like seeing British dramas because of their accent.
So if you enjoy British movies like me feel free to select from the list below.  I've provided the best for you!
1. The Pursuit of Love
The movie features; Lily James, Andrew Scott, Emily Beecham, Dominic West, Dolly Wells, John Heffernan, Beattie Edmondson, Assaad Bouab, Shazad Latif, Freddie Fox, Emily Mortimer.
In the movie, a British import that has received positive reviews in its home country is ideal for anyone who enjoyed best shows on Netflix's Bridgerton but wants something a little less steamy.
The drama also shows three-part stars Lily James and Emily Beecham as cousins in England in the early twentieth century as they, pursue love and grow up.
And how their relationship endures despite their desires for other things.
Dominic West and Andrew Scott also star, and the modernization is rounded out by a fantastic soundtrack featuring New Order and T. Rex.
2. A Very English Scandal
Hugh Grant is known for playing jerks who don't respect their wives, and this is undeniable. However, he portrayed the bad husband in A Very English Scandal.
A drama about a very real sex scandal that occurred in the 1970s, a few years before he played the bad husband on The Undoing.
Grant portrays Jeremy Thorpe, a member of Parliament who has an affair with Norman Josiffe (Ben Whishaw), a younger stable hand.
The fact compounded this that Thorpe is a public person who is also married with a child.
When the controversy surfaces in the British press, Thorpe, and Josiffe engage in a fierce battle.
READ ALSO!!!
3. Good Omens
Michael Sheen and David Tennant play A hostile angel and a diabolical demon who were present before the beginning of the Universe.
Despite their evident differences – and opposing bosses – the two form an enduring relationship and agree to work together to prevent Armageddon when the time comes.
Neil Gaiman collaborated with Terry Pratchett on this adaptation of his own 1990 novel.
Indeed, this BBC/Amazon co-production is a fanciful universe full of the dry British wit that the two stars have become known for.
Jon Hamm, Nick Offerman, Jack Whitehall, and more well-known actors round out the strong cast (including some delightful cameos from some huge A-listers).
However, the six episodes of Good Omens are filled with irreverent humor and interesting mythology, making them the ideal retreat.
4. Downton Abbey
This period drama follows the Crawleys, an aristocratic family who dwells in the fictional Yorkshire country house of Downton Abbey, in the early twentieth century.
It illustrates the influence of important historical events such as World War I and the Titanic disaster as it follows their daily lives.
The critically praised series won a slew of prizes, including a Golden Globe for Best Miniseries and an Emmy for Outstanding Miniseries.
5. Luther
In this compelling psychological crime drama, expect to witness a different side of Idris Elba. Detective Chief Inspector John Luther of the Serious Crime Unit in London is played by a British actor.
Luther is recognized for his commitment, but he is also notorious for becoming absorbed with his cases and becoming obsessed to the point of violence.
Elba was nominated for a Golden Globe, a Screen Actors Guild Award, and four Emmys for his performance.
Best Kids Shows on Amazon Prime
Amazon Prime entertains and educates kids, from classics like Sesame Street to shows for children, animation, and live-action.
Our only gripe, as always, is Amazon's clumsy website navigation. So, these are the greatest kids' shows among the best shows on Amazon Prime that will keep you glued and entertained.
1. The Legend of Vox Machina
What began as a Dungeons & Dragons streaming broadcast starring a cast of voice actors and pals has evolved into a full-fledged animated series on Amazon.
The Legend of Vox Machina is a new scripted animation series by Critical Role, whose D&D Twitch feeds were hugely popular and nearly broke Kickstarter when the group revealed the animated project.
As they're hired to take down a monster destroying the area, swearing, and leaving a torrent of blood, the vulgar, beer-sipping seven-warrior remains unbroken.
The first season will feature different storylines, at least in the first "campaign."
2. Just Add Magic
Just Add Magic is the old-school DCOM of Amazon's original programming. Any '90s kid watching this series about a trio of teen girlfriends who have a recipe book of magic spells will feel like they've fallen through a Halloweentown.
Consider Charmed or Practical Magic, but with all the adult content filtered through a saccharine kid-TV lens for a different flashback.
 Truly, If you're concerned that making baking the key to these ladies' magical abilities is a little too gender essentialist, we agree that there's a lot to analyze there.
In the end, baking is positioned not as a girlie hobby, but as a source of power. And the spells the girls cast with that power are both entertaining and effective.
Those spells are likely to motivate every kid watching, regardless of their identity, to go into the kitchen and try their hand at it.
So, when you're ready to start cooking, make sure your kitchen is well-stocked.
3. Invincible
No one can blame you if you're tired of superhero movies, but Invincible looks to be something a little different than the norm.
Mark Grayson, a 17-year-old child who just so happens to be the son of the world's greatest superhero, is the focus of this animated series from Robert Kirkman, creator of The Walking Dead.
When his abilities begin to manifest, he discovers some disturbing truths about himself and his father's history.
All of this happened while attempting to strike a balance between carving out his own identity as a hero and dealing with the regular teenage fears.
4. Ready, Jet, Go!
This PBS series is geared for children aged three to eight years old, which makes it ideal for my family.
But even if I didn't have kids, I'd love this show that teaches youngsters about space science.
(I won't lie: I've learned a lot, too.) I guess I didn't pay attention enough in science class).
Jet Propulsion, an extraterrestrial from the planet Bortron 7, arrives in Washington's Boxwood Terrace and meets humans Sean, Mindy, and Sydney. Jet is a cool guy.
His alien pet Sunspot can sing, and his family car can transform into a spaceship. After the gang learns about science, real-life NASA astronomer Dr. Amy Mainzer appears to underline what the episode is about, completely elevating the show to new heights.
5. Om Nom Stories
Firstly, Om Nom Stories has several traits that grownups in charge of kids would appreciate in this, the year of our screen-based Lord 2018.
Secondly, its episodes are brief, 2 minutes or fewer each, perfect for watching while tying a sibling's shoes or brushing a parent's teeth.
It has no dialogue that can grate on repeat or become stuck in a child's daily vocabulary; and it's available on ZeptoLab's YouTube channel as well, so an Amazon Prime-enabled device isn't always required.
To top it off, the curious little green ball at the center of each episode's misadventure is completely cute while later seasons revert to full animation.
Finally, the first season sends the animated Om Nom skittering around the real world. Which is always a fascinating juxtaposition.
6. The Cat in the Hat Knows a Lot About That
The Cat In The Hat puts The Cat In The Hat in teaching mode. Taking his eternally curious and positive buddies Sally and Nick along to learn about science and nature.
They transported the Cat and his buddies in a unique vehicle called a "Thing-a-ma-jigger,". Which can rocket through space and shrink down to microscopic size as needed, taking inspiration from The Magic School Bus.
It follows a relatively rigorous formula, like most kids' cartoons. But it's a lot of fun because of Martin Short's lively voice performance as The Cat.
READ ALSO!!!
Frequently Asked Questions
What are The Best TV Shows to Stream on Amazon Prime?
 Below is the list of the best Amazon Prime tv shows now streaming.
The Legend of Vox Machina

Reacher 

The Wheel of Time

Hanna

Garth Marenghi's Darkplace

The Pursuit of Love

Panic

The Underground Railroad
Which Amazon Original Series is Worth Watching?
Don't miss out on this fantastic Amazon original series.
Hand of God

Undone 

The Legend of Vox Machina 

Modern Love 

Goliath

Alex Rider 

Red Oaks
What are Some Zombie Series/Movies in Amazon Prime?
Best 7 Zombie Movies on Amazon Prime to watch
Zoombies (2016) 

Train to Busan (2016)

The Zombie King (2013) 

Alone (2020) 

Redcon-1 (2018) 

Dead Snow 2: Red vs. Dead (2014) 

The Night Eats the World (2018)
Which is the Best Indian TV Series on Amazon Prime?
Mirzapur
It's one of Amazon Prime's most popular amazon original series. 

Mirzapur has become a pop culture favorite for many people today, and everyone is looking forward to the second season. 

The acting and storyline are based on a tiny hamlet in Uttar Pradesh, and the film is classified 18+ due to its language and plot.
In conclusion, this article has listed a couple of shows currently showing on amazon prime that will keep you glued and entertained. Share this with your friends who might find this helpful.
CSN Team.
Tags: best british tv shows on amazon prime, best comedy tv shows on amazon prime, best crime shows on amazon prime, best family shows on amazon prime, best fantasy shows on amazon prime, best free tv shows on amazon prime, best indian shows on amazon prime, best kids shows on amazon prime, best mystery shows on amazon prime, best new shows on amazon prime, best original shows on amazon prime, best reality shows on amazon prime, best shows on amazon prime and Netflix, best shows on amazon prime Australia, best shows on amazon prime hindi, best shows on amazon prime reddit, best shows on amazon prime right now, best shows on amazon prime sci fi, best shows on amazon prime uk, best shows to watch on amazon prime, best thriller shows on amazon prime, what are the best detective shows on amazon prime that's tv-14 or lower, what are the best new shows on amazon prime, what are the best shows to watch on amazon prime, which bbc shows best on amazon prime