– Colleges With the Most Beautiful Campuses –
We looked all across the world for colleges with the most beautiful campuses with extensive landscapes that are as well-known as their academic programs.
Nothing compares to the entire experience of on-campus college living.
The advantages of a beautiful campus should not be overlooked while making that all-important college decision.
Working in front of a beautiful backdrop can help you focus on your work
Also, resting is probably easier and more enjoyable when you have lush green regions, exquisite buildings, and tranquil lakes to explore.
READ ALSO!!
Colleges With the Most Beautiful Campuses
Fortunately, there are plenty of universities in the world that combine academic excellence with breathtaking scenery.
Whether they're nestled among rolling mountains and green trees or close to the bright lights of a huge city as listed below.
1. The University of Chicago, Chicago, Illinois
Prospective students should look no further than the University of Chicago for an environment rich in natural splendor and appealing architecture, as the university's Chicago-based campus possesses both traits plenty.
Elegant Collegiate Gothic architecture can be found across the school's 211-acre grounds
Several of them are modeled after those found at England's University of Oxford, which is no slouch when it comes to excellent looks.
More Details!!
There are lots to see and do for nature enthusiasts, including the university's own botanic garden
It "provides a campus setting rich in horticultural diversity and beauty," according to its official website.
A pond with ducks, dragonflies, and turtles may also be seen in the garden.
The University of Chicago was founded in 1890, and its grounds were built on land donated by Marshall Field, an American businessman.
2. Swarthmore College in Swarthmore, Pennsylvania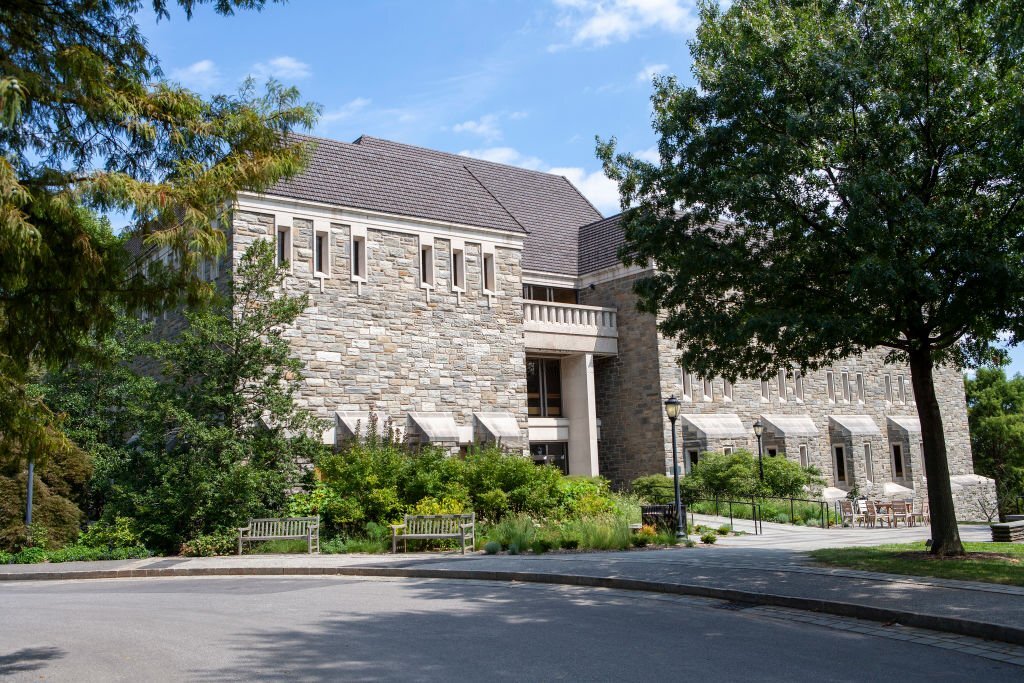 Swarthmore College's campus is home to an eclectic mix of modern and Collegiate Gothic-style architecture, but there's one stunning feature that sets it apart.
It is a 425-acre arboretum with magnolia trees, hiking paths, and an outdoor theater.
The college's green oasis, located just outside of Philadelphia, attracts students, locals, and horticulturists from all over the world.
Every turn and twist, from the 200 species of roses in the Dean Bond Rose Garden outside Parish Hall to the towering trees of Crum Woods, you're welcomed with a sumptuous display.
3. Stanford University, Stanford, California
When visitors enter Stanford University's 8,180-acre Stanford, California campus via Palm Drive, they are met with grandeur.
Lines of trees give way to beautiful lawns and stunning flowerbeds in this area.
The Stanford Memorial Church, which Stanford defines as "the university's architectural crown jewel," stands at the top of the quad.
Charles A. Coolidge of Boston's Shepley, Rutan, and Coolidge (now Shepley Bulfinch) designed the church, which was completed in 1903.
More Details!!
Furthermore, the glorious, multicolored mosaic on the facade was designed by the Italian firm Salviati & Co.
There are many Romanesque and Byzantine details, and the glorious, multicolored mosaic on the facade was designed by the Italian firm Salviati & Co.
Stanford University was founded in 1885, and its campus was designed by noted Boston landscape architect Frederick Law Olmsted.
READ ALSO!!
4. University of Cape Town in Cape Town, South Africa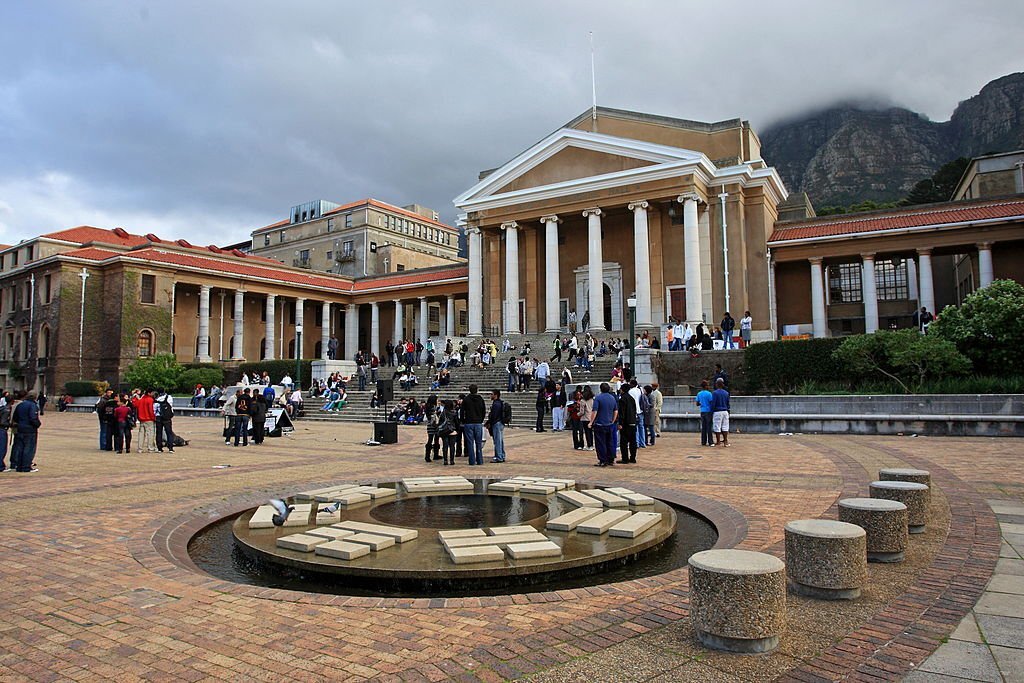 With the ivy-covered buildings and spectacular mountains of Devil's Peak in the background
The University of Cape Town offers some of the best views in the city.
Sarah Baartman Hall, located in the heart of campus, provides a glimpse of the university's programs.
5. Berry College in Mount Berry, Georgia
Walking around the campus of this small liberal arts college in rural Mount Berry, Georgia, feels like you're on set of a fairytale film
Berry College is surrounded by more than 27,000 acres of forests, meadows, and lakes, so there's no shortage of natural beauty.
The surreal quality is enhanced by English Gothic-style academic buildings and tranquil reflecting pools.
6. Kyung Hee University in Seoul, South Korea
The historic architecture of Kyung Hee University's three campuses around Seoul adds another layer of fascination to the city's ever-changing landscape.
Incoming students are guided by fragrant cherry blossom trees to the majestic admissions hall, which features Corinthian-style columns and a gushing fountain.
The Natural History Museum and the Hye-Jung Museum are also located on the main campus.
7. Oxford University in Oxford, England
A stroll through the grounds of Oxford University, the English-speaking world's oldest university, feels like a visual history lesson in architecture and art.
Because it is a "city university," its facilities are dispersed around the town, resulting in a mix of architectural styles ranging from Saxon to Postmodernist.
Radcliffe Camera, a Palladian library dedicated to scientific publications, is one of Oxford's most well-known and well-known structures.
8. Tama Art University in Tokyo, Japan
It's no wonder that the Tama Art University, as one of Japan's most renowned art institutions, would feature jaw-dropping architecture and works of art.
Toyo Ito, the school's architect, famously constructed the library's vaulted concrete arches to resemble the campus' rolling hills.
READ ALSO!!
We believe this article on colleges with the most beautiful campuses was intriguing. Don't forget to share this content on various social media platforms.
CSN Team.
Don't miss this opportunity
Enter Your Details