– Gifts for Grandparents –
When thinking about gifts you can get for grandparents, such as Christmas gifts, unique food gifts for grandparents can make you not to be forgotten by them. 
Don't forget to tell them how much they mean to you by finding a gift for them.
We understand how difficult it may be to find the right Christmas gift, especially for those hard-to-shop-for grandparents, but fear not.
With our gift guide for grandparents, you'll find more than a few present ideas for grandparents who already have everything that they'll want to open on Christmas morning.
We want to show the grandparents who are always ready with a platter of cookies and a good story that we remember them not just around the holidays, but all year long.
Grandparents are the backbone of our family, and they deserve to enjoy themselves over the holidays.
Let's now see the best gifts for grandparents, this powerful gift ideas for grandparents are what you shouldn't miss for any reason.
The 50 Best and Enticing Gifts for Grandparents
The below information best explains practically the 50 best and most enticing gifts for grandparents.
1. Eufy by Anker BoostIQ RoboVac
Grandparents won't have to lift a finger to clean for up to 100 minutes with this robovac.
2. Mithey Ironware Co./Cast Iron Skillet
This flexible and durable skillet, made in Charleston, South Carolina, will become their most-used pan in the kitchen.
3. Tea Drop Sampler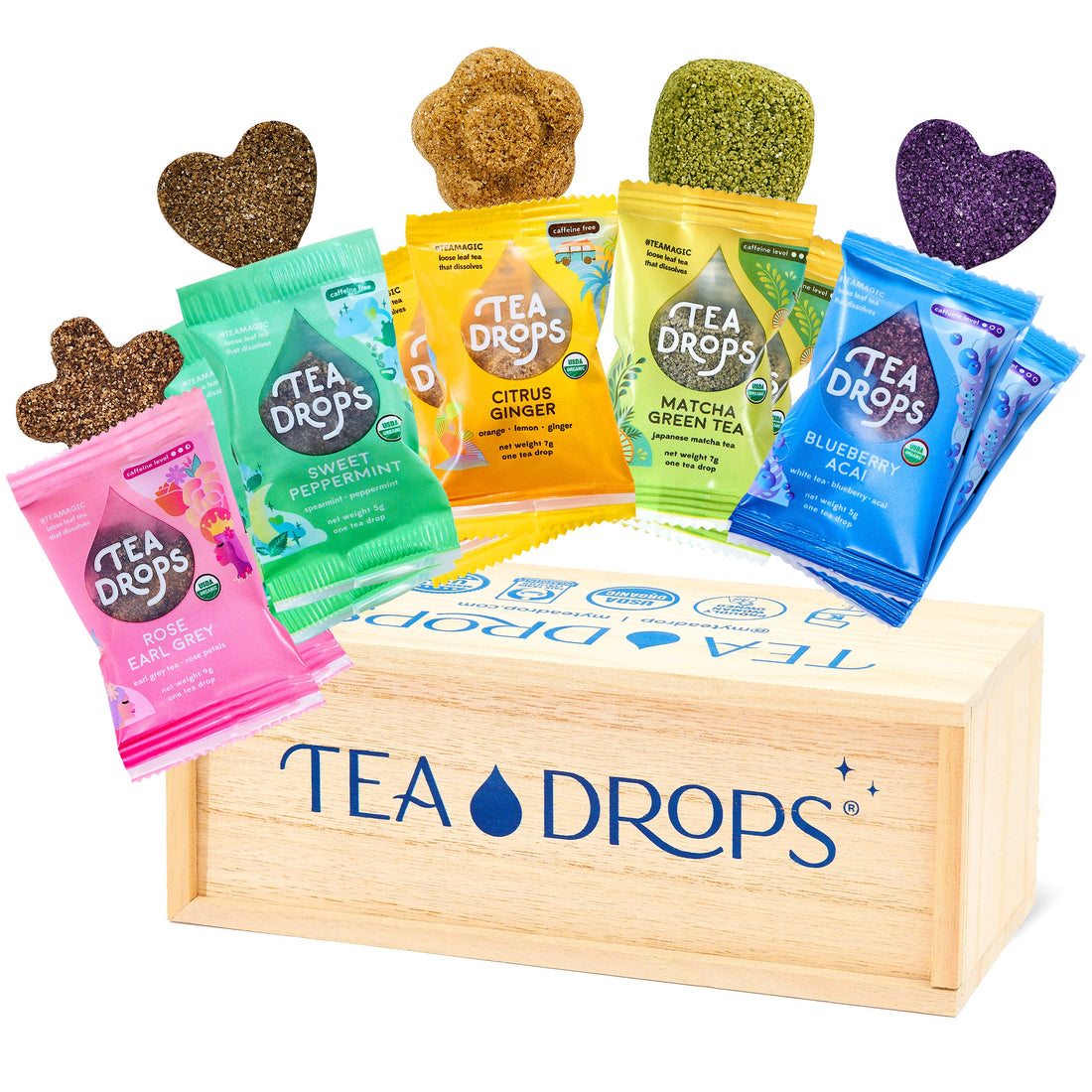 This sampling, which comes in six distinct flavors, is a unique way to consume tea. No steepers or bags are necessary; simply pour into your cup and enjoy.
4. Shutterfly Photo Puzzle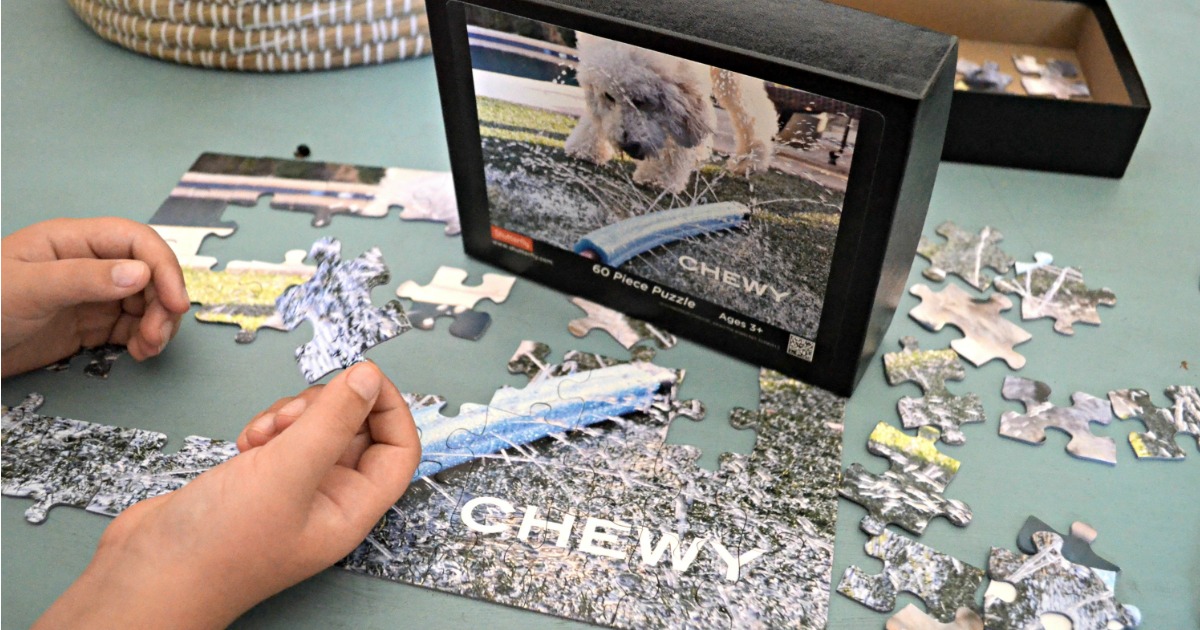 Select your favorite family photos and make them into a puzzle that will keep Grandma and Grandpa entertained for hours.
Plus, once it's finished, they'll be able to exhibit it in their home.
5. Matching Apron Set for Grandma and Kids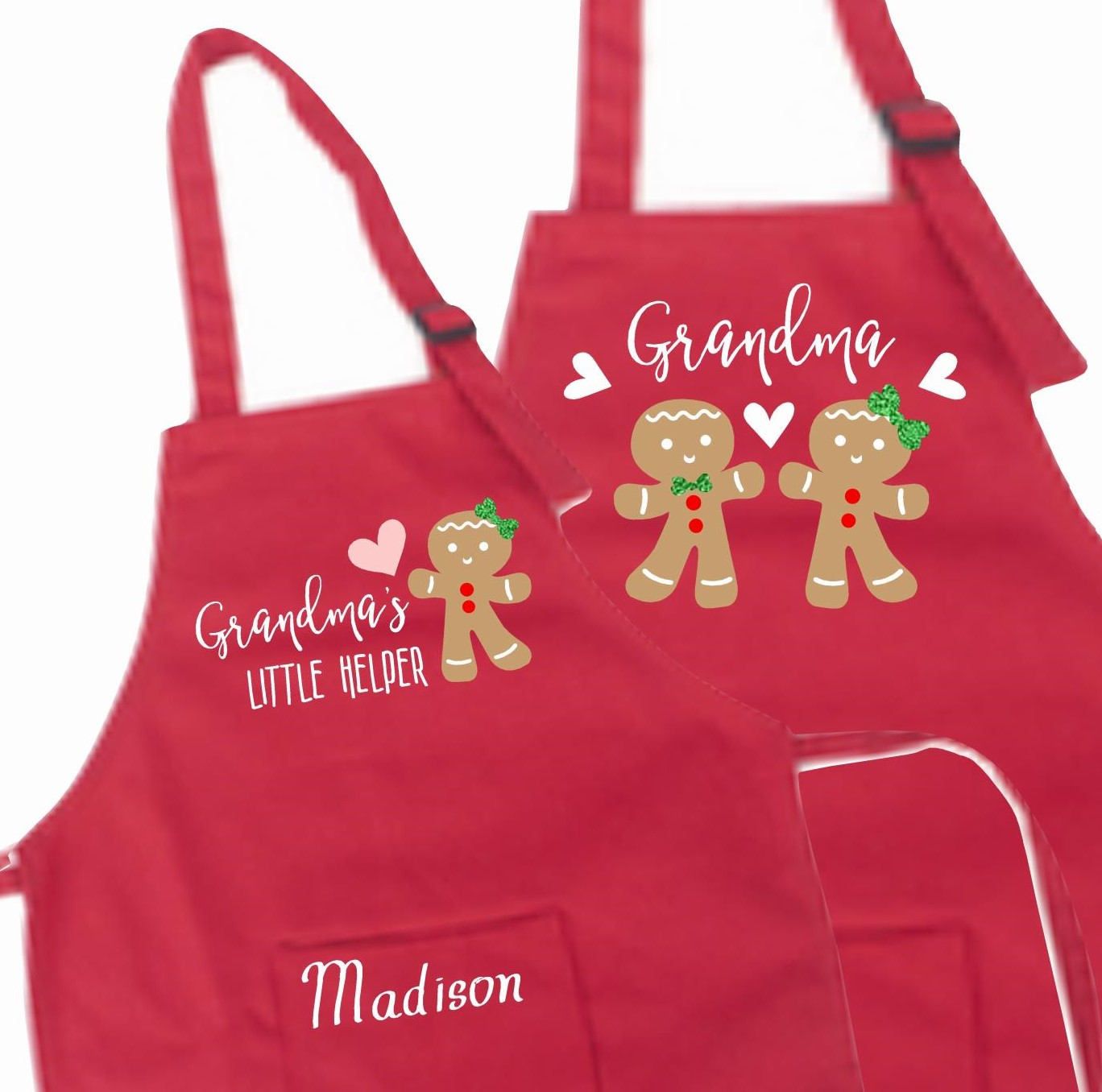 If Grandma and the grandchildren like cooking and baking together, matching aprons will make their time together even more enjoyable.
6.  Marble Tic-Tac-Toe Game Set
A classic game set will give their coffee table a little bit of flair and a little bit of fun.
7. Coravin Pivot Wine Preservation System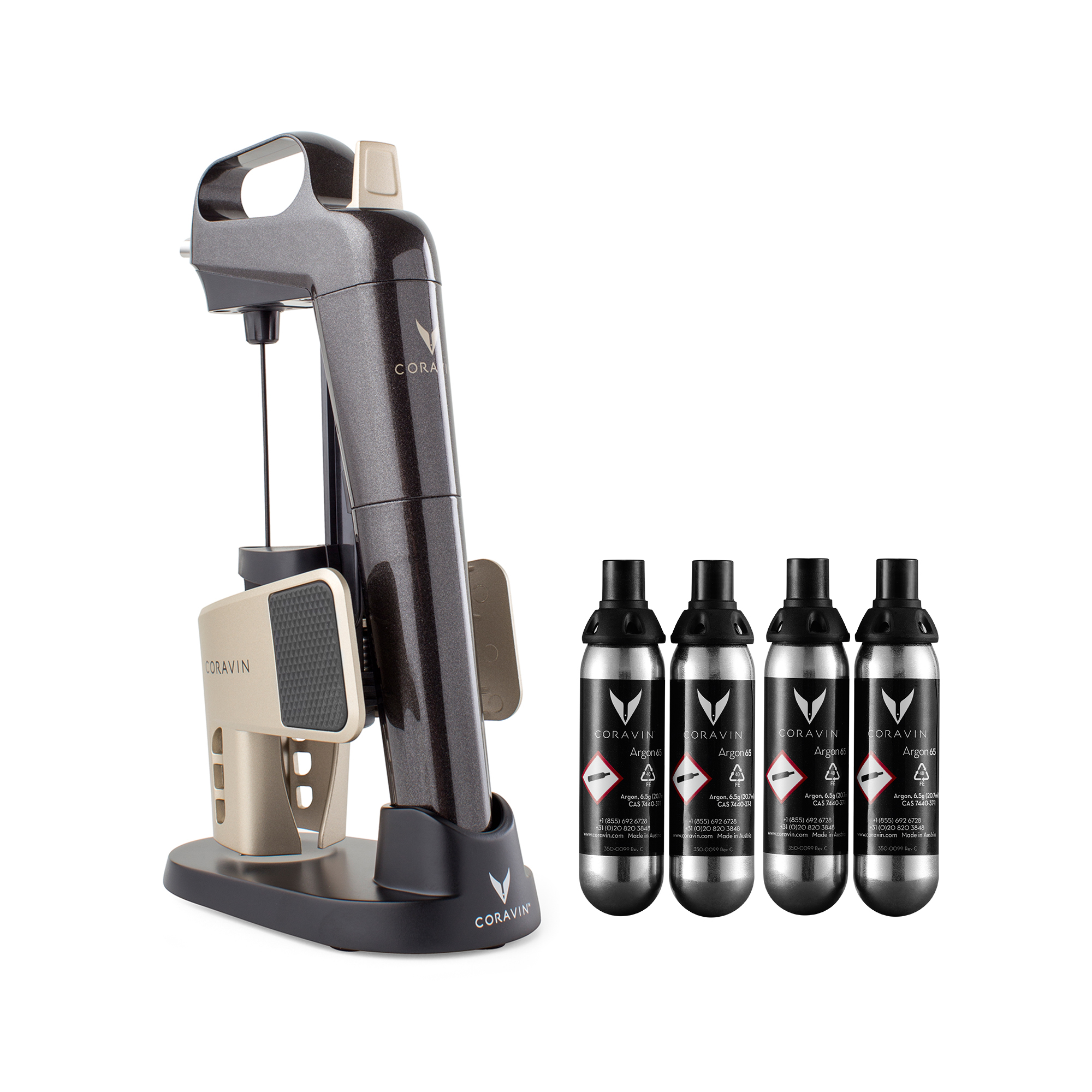 With a wine preservation system, they can enjoy a glass or two at a time while keeping the balance of the bottle fresh for up to four weeks.
8. Brooklinen Classic Core Sheet Set
Upgrade their beloved bedding set with Brooklinen's internet-favorite sheets. The cold, crisp linens will provide them with hotel-quality sleep in the comfort of their own home every night.
9. Generations Necklace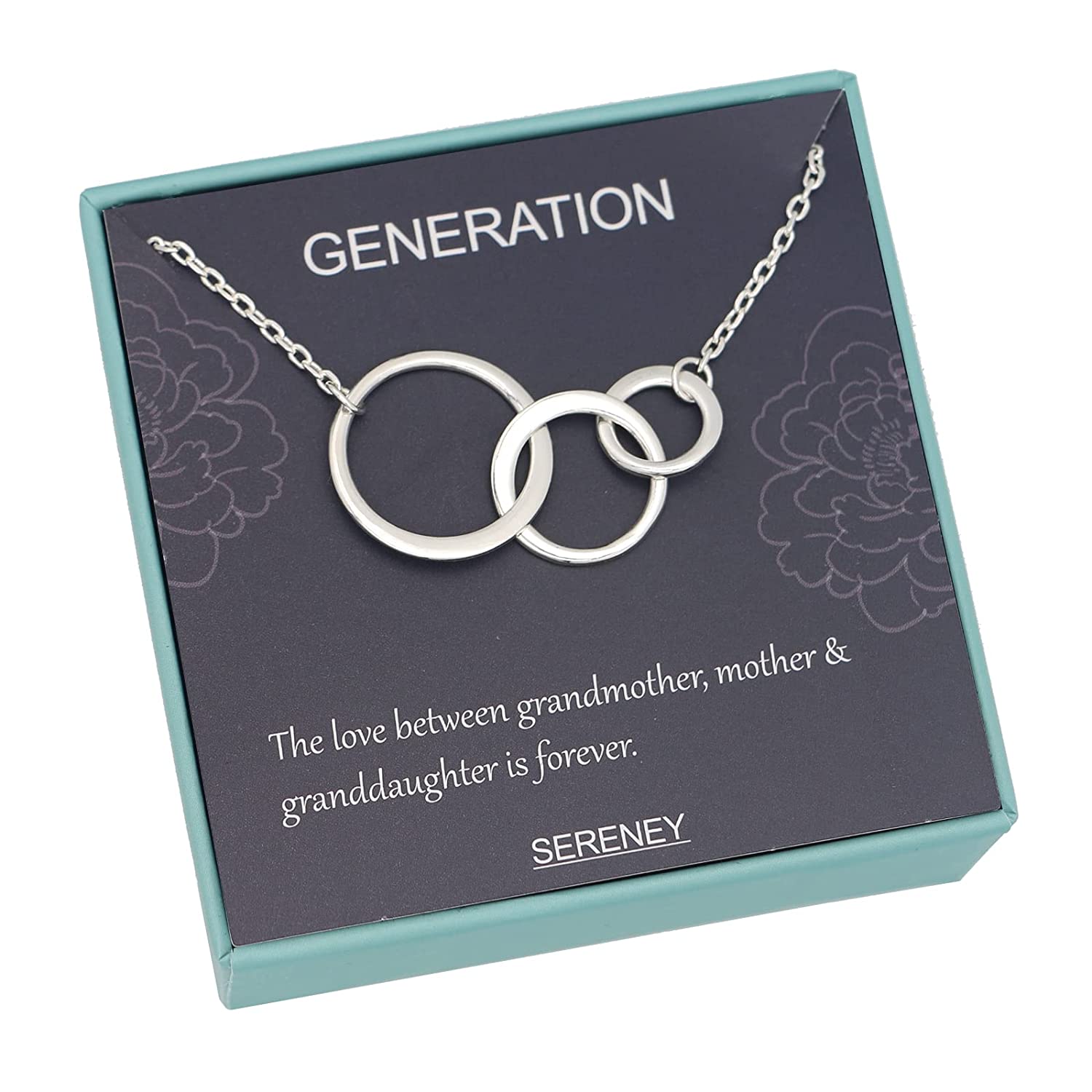 This necklace will remind you of the extraordinary relationship that exists between three generations on a daily basis.
10. Fondue Set
Grandparents can have wonderful romance nights at home or dazzle their friends while hosting a dinner party with a personal fondue set.
READ ALSO!!!
11. Grandparents and Grandkids TableTopics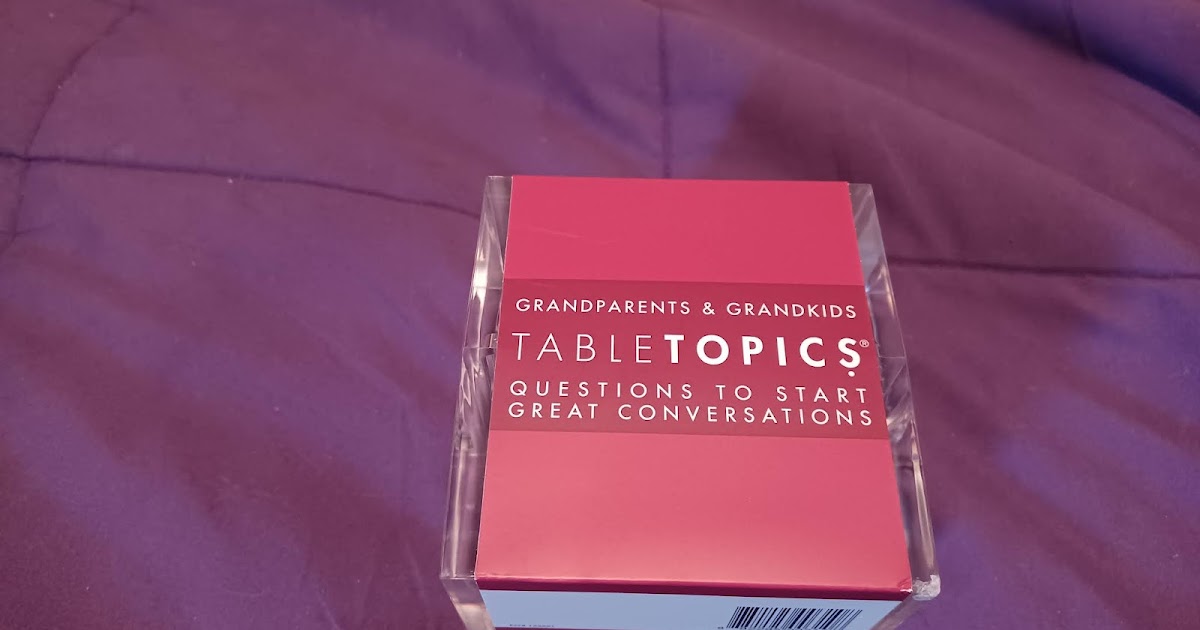 Tabletopics are conversation starters that help bring humor, fun, and memories to the dinner table.
12. Nature Anywhere Window Bird House Feeder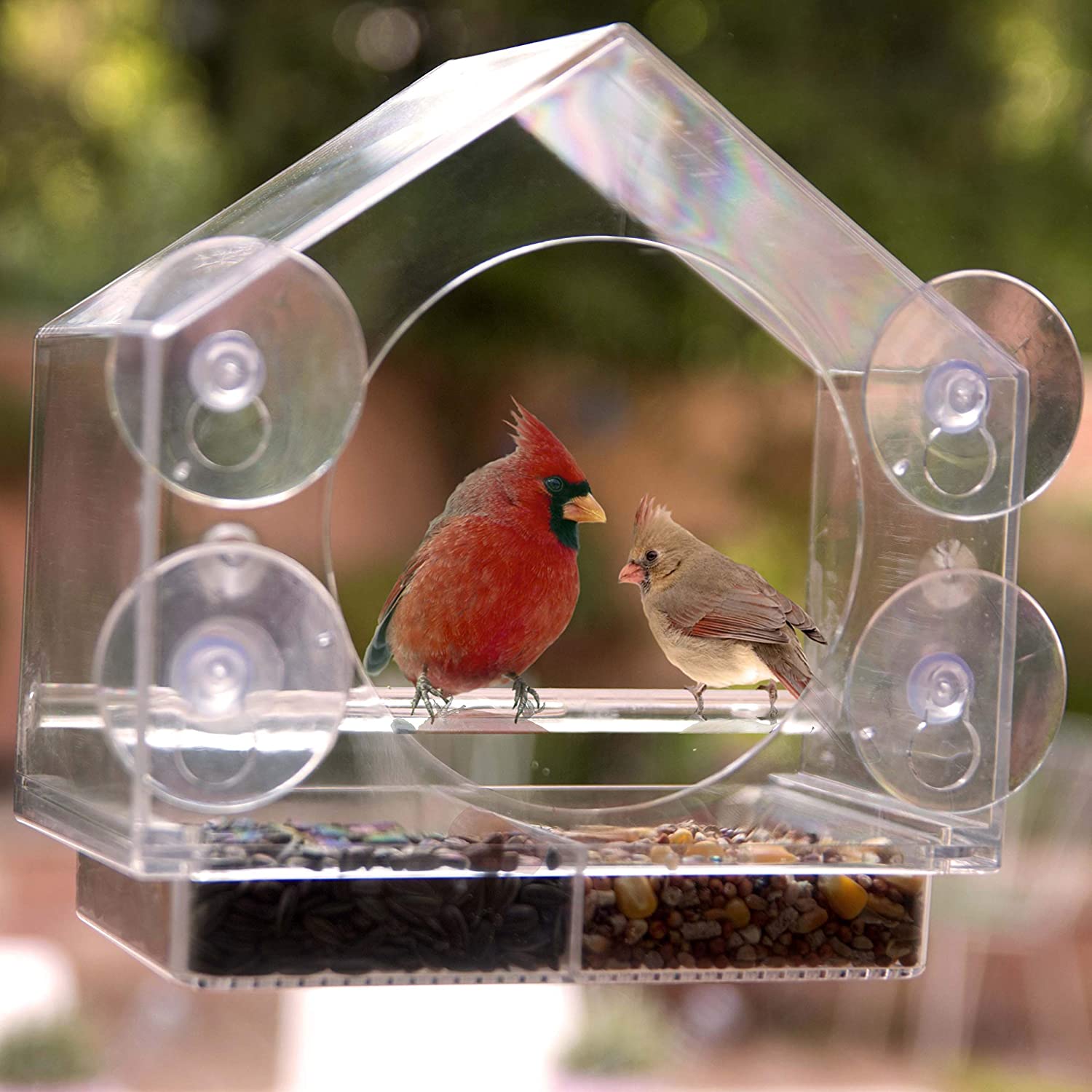 With this bird home that attaches straight to a window for an uninterrupted view of their colorful visitors, watching birds will be easier than ever.
13. What Makes You Grand Journal
Prompts allow you to share wonderful memories and thoughts in a diary that they will cherish for a lifetime.
14. There's No Place Like Grandma and Grandpa's Doormat
You can personalize this doormat with any of your grandparents' nicknames.
15 Do Not Disturb Grandpa Is Resting His Eyes Papa Socks
Grandpa is resting his eyes, so don't bother him. Socks for Papa
Grandpas have a reputation for being witty, and we're sure you've heard him say this before.
16. Personalizable Grandma and Grandpa Ceramic Mug Set
With this charming personalized mug set, they can commemorate their first Christmas as grandparents.
17. Lancome Idôle Eau de Parfum
Upgrade Grandma's perfume collection with Lancome's Id'le, a citrus, rose, jasmine, and vanilla fragrance.
18. Tin of Sophie Conran Bird Food
A vintage-inspired bucket will keep bird seed safe from the elements and bugs for enthusiastic birdwatchers.
19. Personalized Coasters
This set of six engraved coasters can be customized with your choice of names and titles. They can be kept in the leatherette holder that comes with them.
20. Shiatsu Neck and Back Massager with Soothing Heat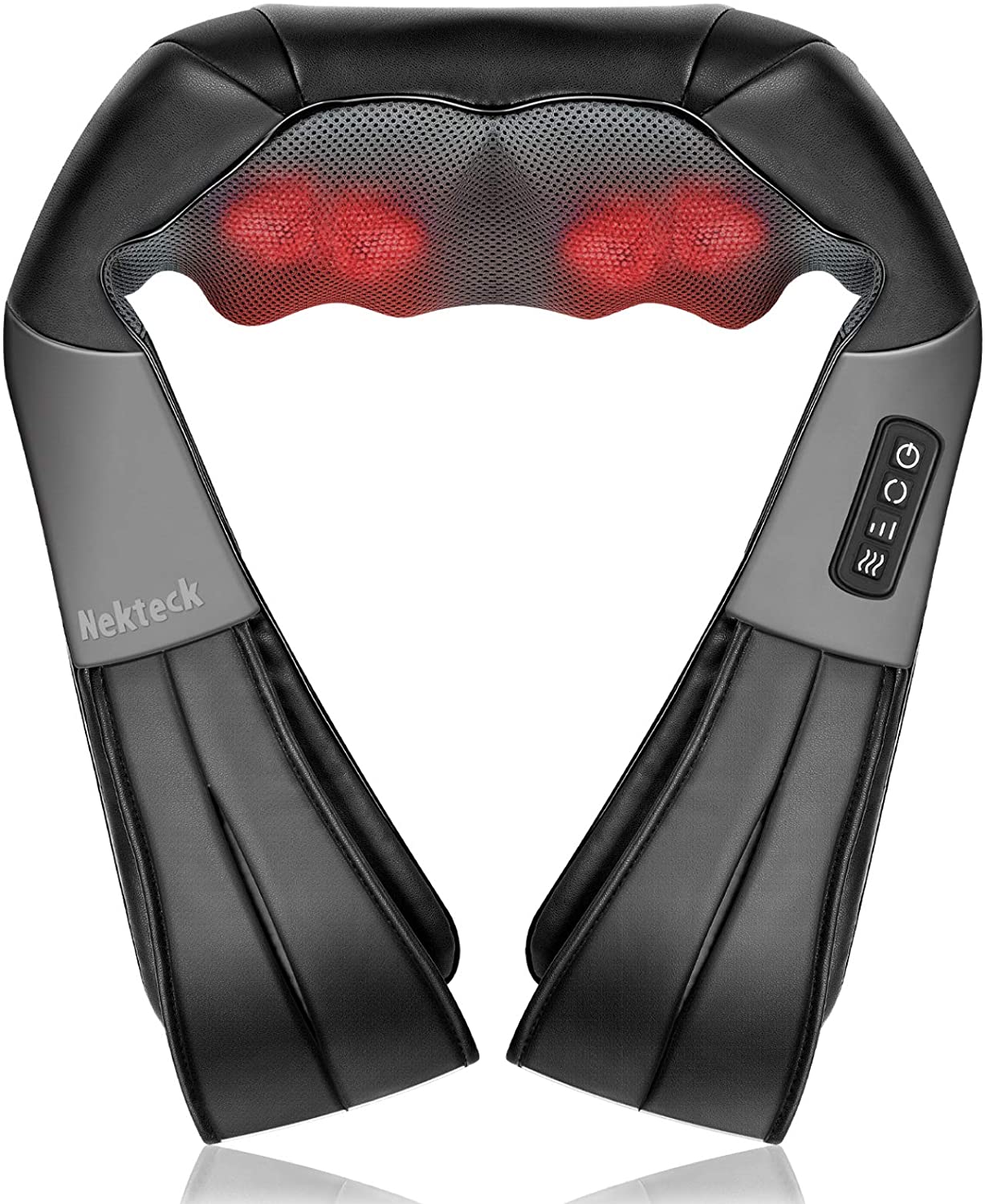 An easy-to-use massager with three speed settings and eight kneading nodes will offer them the gift of maximum relaxation.
21. Woven Wine Cooler
To become the favorite grandchild, pair this stylish wine cooler with their favorite bottle of wine.
22. Gardener's Tool Seat
When spring arrives, they'll each want one of these folding chair/tool bag hybrids, so purchase two.
23. Le Creuset Classic Tea Kettle
Their beloved whistling tea kettle is in need of an upgrade, so replace it with a classic in one of their favorite vibrant hues.
For a nice Christmas gift, pair with a tin of their favorite tea.
24. Handwritten Recipe Tea Towel
Make a gorgeous towel out of a favorite family recipe that may be displayed in their kitchen.
25. Willow Tree Hand-Painted Figure
This charming carving, which is suitable for both grandmothers and grandfathers, will serve as a daily reminder of the special link that grandparents share with their offspring.
26. Farberware 3.2 Quart Digital Oil-Less Fryer
Introduce Grandma and Grandpa to a healthy alternative to fried dishes.
27. Only The Best Parents Get Promoted to Grandparents Picture Frame
In this frame, which fits a 4-by-6 photo, you can display your favorite photo of grandparents with their grandchildren.
28. Chenille Throw Blanket
A warm and inviting throw that will look wonderful in any home and is ideal for chilly winter nights.
29. Ballerina Herbal Warming Slippers
These herbal slippers with microwavable inserts will keep their feet toasty and fill the atmosphere with the calming aroma of lavender.
30. Pet Portrait Mug
If they adore their dog as if it were one of their children, get them a mug with which they may express their feelings.
31. Classic Woven Picnic Basket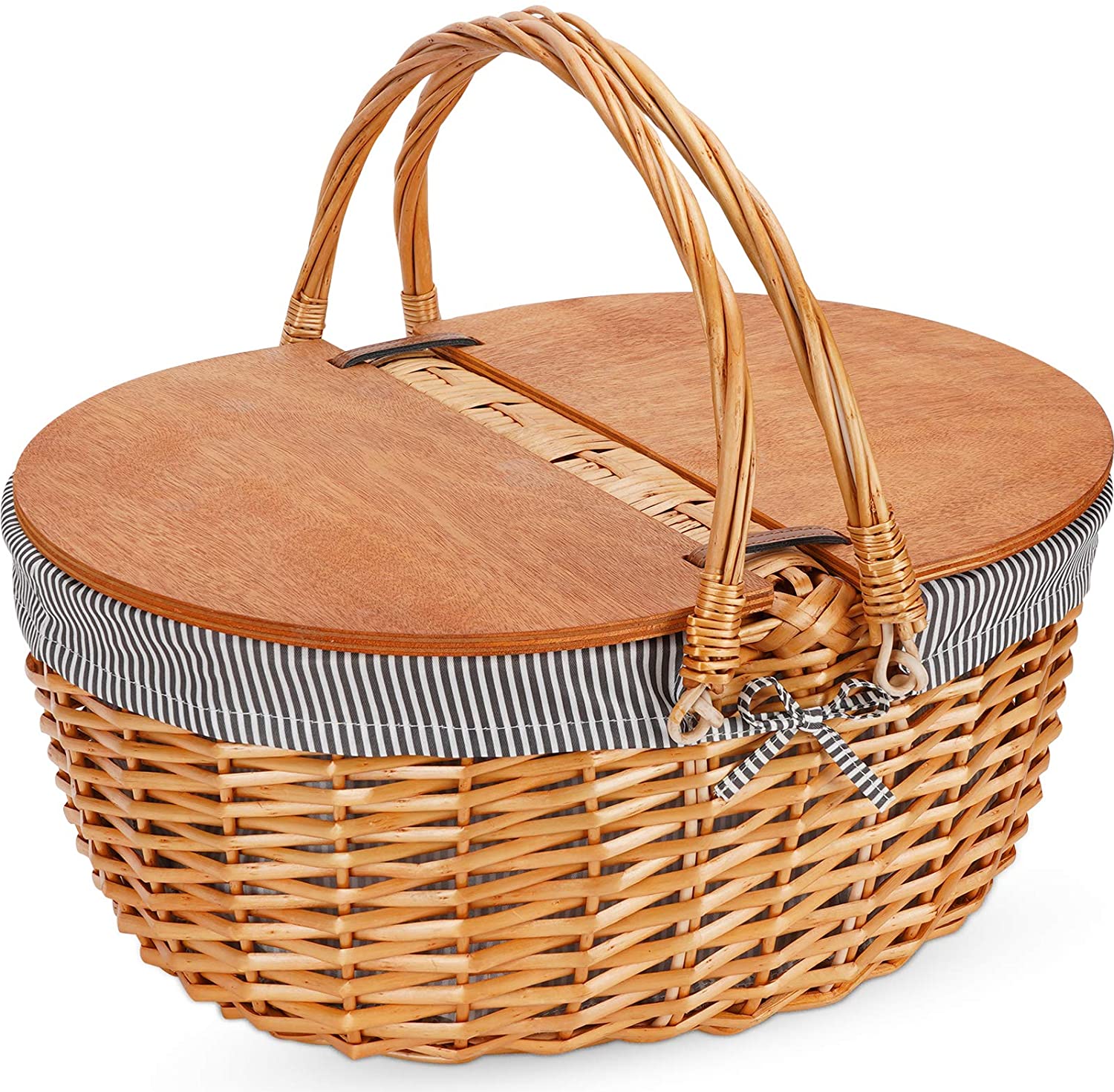 They'll enjoy alfresco lunches in the yard or park when the weather heats up, thanks to this woven picnic basket.
32. Zip-Top Boat and Tote Bag
There's a reason they're classic.
Fill these virtually perfect, highly durable L.L.Bean totes with a few of their favorite sweets and monogram them with their names.
Example; Grandma and Grandpa, Gigi and Pops, or Gam and Pa.
33. Mason Jar Indoor Flower Garden
This low-maintenance windowsill plant will bring a little bit of their garden indoors for you to enjoy all year long.
34.  Smeg Retro Style Electric Kettle
Any kitchen countertop will benefit from the addition of this kettle's personality and functionality.
35. French Kitchen Marble Rectangle Tray
A party selection like this gorgeous marble tray is a great gift for the grand-duo who likes to organize a smashing holiday soiree.
36. 100 Photographs: The Most Influential Images of All Time
Give them something to remember. Throughout the history of photography, images that changed influenced, or commemorated a specific world event have been collected in this book.
37. Margorie Cheese Knives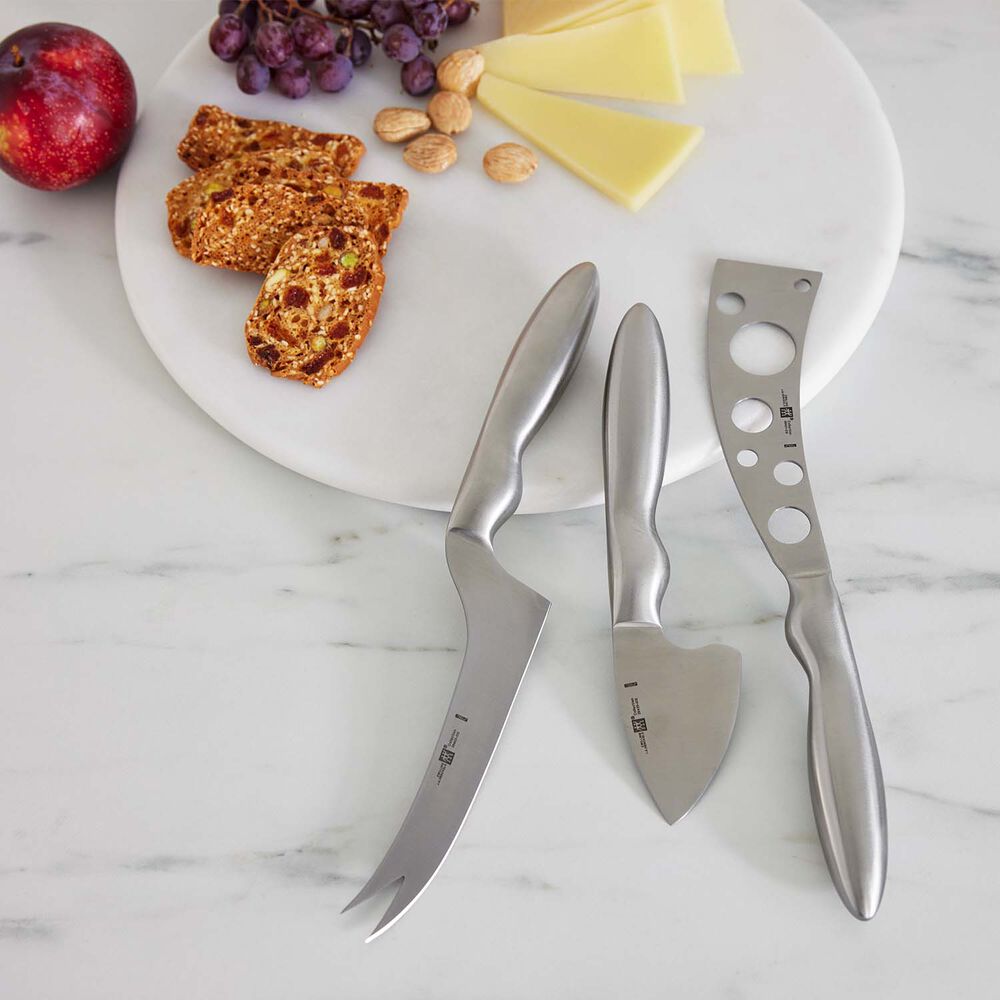 Give these grandparents a set of cheese knives as beautiful as their favorite Camembert, and their gatherings will be the talk of the town.
38. Live Olive and Eucalyptus Wreath
For grandparents who enjoy gardening as much as holiday decoration, gift them this magnificent live wreath to hang on their front porch throughout the season
It will be the talk of the neighborhood.
39. Tack Storage Wine Rack
They can display their favorite vintages with this rustic, handcrafted wine rack, which will look fantastic in their kitchen.
40. All the Light We Cannot See by Anthony Doerr Audiobook
During their next road trip to see you and the kids, they can listen to the entire 16-hour audiobook of this gripping Pulitzer Prize-winning novel.
41. Crocs That They can Wear Wherever
Crocs could be the ideal gift for your grandma, whether it's in their favorite print or color.
These slide-on shoes are lightweight, easy to clean, and versatile enough to be worn with a variety of outfits.
42. A Gift Card to Hello Fresh for a Fun and Easy Culinary Experience
With a Hello Fresh gift card, you can give your grandparent a pleasant cooking experience.
You can choose from four different gift card denominations, starting at $70, to spend toward their favorite recipe or meal plan.
They won't have to drive to the supermarket because all of the ingredients will be delivered right to their door.
READ ALSO!!!
43. A set of Reusable Beeswax Wraps for Your Eco-conscious Grandparent
For your environmentally-minded grandparent, a set of reusable beeswax wraps
Save your granny money and trips to the store by giving them Bee's Wrap's reusable food wraps.
It's an eco-friendly alternative to plastic storage bags.
These beeswax wrappers are available in three sizes and are ideal for keeping leftovers or packing lunches.
44. A Free Pass to the National Parks of the United States of America
The best memories are made on trips taken with your grandparents.
Give them this yearly park pass, which includes free entrance for up to four accompanied adults and allows them to visit all of America's parks.
REI will additionally give 10% of the proceeds from this purchase to the National Park Foundation.
45. A Mug/cup Warmer for a Warm Drink
Any gift that makes their daily lives easier is perfect for a grandparent.
This mug warmer warms their favorite beverages in two minutes, whether it's tea or coffee.
46. A knit Sweater with a Retro Feel
Remember all the lovely knit sweaters you've received as gifts throughout the years?
It's now time to repay the favor with a similar gift.
Todd Snyder's collaboration with L.L.Bean includes numerous vintage-inspired sweaters that will bring back memories for your grandparents.
47. A DNA Test that Allows them to Learn More About their Ancestors
Many of your life's roots and default architects are your grandparents, and AncestryDNA allows them — and you — to explore and appreciate that past.
They'll be able to see their genetic makeup (50 percent Irish, 30 percent Italian, etc.) and create family trees using historical records and censuses currently available on the site.
They'll enjoy this if they're interested in history.
48. A Comfortable Pair of Sneakers
Everyone deserves a pair of comfortable sneakers, and if your grandparents haven't heard of Allbirds yet, it's time to educate them.
Merino wool, reclaimed trees, sugarcane, and natural rubber are among the sustainable elements used in the brand's footwear.
To choose the greatest pair of Allbirds sneakers for them, read all of our reviews.
49. A Popular Stainless Steel Vacuum-insulated Water Bottle
This stainless steel water bottle with vacuum insulation performs admirably.
Hot drinks will stay hot for up to six hours, while cold drinks will stay cold for up to 24 hours. This $30 mug variant is also one of our favorites.
50. Apple's Newest AirPods
Bluetooth headphones are a fantastic present for anyone who owns a smartphone.
If Grandma and Grandpa both have iPhones, AirPods are the greatest option because they're simple to pair and transport.
READ ALSO!!!
Frequently Asked Questions
Below are the troubleshooting questions asked about best and enticing gifts for grandparents. we have done well to provide you answers that works. Take a look.
What are good gifts for grandparents when visiting them?
1. Americanflat Family Tree Frame
2. Pix-Star Cloud Digital Photo Frame
3. Name A Star After Them
4. Recipe Cutting Board
What are the best gifts I can give to my grandfather?
1. Cell Phone Screen Magnifier.
2. Neck Massager with Heat.
3. Ugg Slippers.
4. Life Story Picture Frame.
5. Customized Face Socks.
What should I gift on the anniversary of my grandparent's?
1. Grandmother Charm Bracelet
2. A Personalized Pen Set
3. A Decorative Garden Stone
4. Waterford Whiskey Decanter
5. My Life Story Journal
What are some good Christmas gifts for grandmothers?
1 Pen Pal Set
2 Grandma Necklace
3 Personalized Recipe Box with Wooden Dividers
4 Fun Grandma Glass.
5 Women's Slippers
What are some great homemade gifts to give to grandparents?
1. Photo Ornament
2. Art Display/Picture
3. Foot and Handprint Dish Art
4. Photo Coasters
5. Send a Hug
What is a good gift for my 84 year old grandma who has it all?
1. The New York Times Custom Birthday Book
2. Birthday Blankets
3. The Day You Were Born Canvas
4. Birthday Pillows
What gift can I give to my grandmother?
1. Customized Family Birthstone Necklace
2. Personalized Hand-stamped Keychain
3. Long-Distance Friendship Lamp
4. Glass Positivity Bell
5. Mason Jar Indoor Herb Garden
What can I gift my grandparents from my first salary?
The best gift in this scenario is by taking them all out for a dinner. This is more ideal!
What are some good Christmas gifts for a grandma in 2022?
1. Traditional Bread Warming Set
2. Personalized Star Map Sign
3. Delish Recipe-a-day Calendar
How to give Christmas gifts to 17 grandchildren?
Gifts do not have to be costly.
Slinkys, silly putty, blowing bubbles, coloring books, or crayons are appropriate for small children.
Magic tricks, sand art, or science experiments are appropriate for children aged 8 to 12.
For the teenagers, a book on the 1918 influenza pandemic, a family secret recipe, or stories about what Christmas was like when you were their age.
Make up your own story. Best wishes for the holidays.
What are some thoughtful gifts for grandpa?
1. Cell Phone Screen Magnifier.
2. Neck Massager with Heat.
3. Ugg Slippers.
How much money should a grandparent give for a wedding gift?
They can afford and wish to offer as much as they can.
Personally, if my grandparents were living on a pension, I wouldn't want any money from them.
Instead, I'd want to inherit something handmade, such as a tablecloth or blanket.
If money was not an issue, they could give whatever they wanted.
What should you give your grandma who is in the hospital?
1. Socks and slippers
2. Home-cooked food
3. Card and board games
What's the best gift for my 80 year old grandfather?
1. Birthday Gift Baskets.
2. The New York Times Custom Birthday Book
3. Personalized Travel Map
4. Wi-Fi Digital Photo Frame
What kind of gift should I give to my grand parents?
1. Scrumptious snacking
2. Bundled warmth
3. Putting things together
What are good gifts for Indian parents?
1. His and Her Watch
2. Ceramic Coffee Mugs for Couples
3. Digital Photo Frame
4. Matching Couple Wallets
What is the best Christmas gift for my 80-year-old grandmother?
1. Apron.
2. Fire TV Stick
3. Heating pad
4. LED book light
What are good Christmas gifts for old grandparents?
1. Scratch-Off World Map Poster
2. Personalized Whiskey Barrel
3. Personalized Family Mugs
4. Neck Massage Pillow
What gift would you send to your 100-year old uncle?
1. Cute and comfortable slippers
2. A pattern book or how-to books for hobbies
3. Art that contains 100 items, like 100 pennies
4. Pampering skin care lotion
What are some good 70th birthday gift ideas for my grandma?
1. A Decadent Tea.
2. Platinum Jewellery.
3. Chocolate Making or Tasting.
4. Indulgent Spa Package.
What gifts you can take from the USA to India for old parents?
1. Dry Fruits boxes
2. Chocolate (Provided they are not diabetic)
3. Calcium Gummies
4. Big Sets of Moisturizers like Aveeno or Cetaph
That was it on the 50 best and enticing gifts for grandparents. If you are having new grandparents, then this article has already answered your query on gifts for new grandparents.
If you enjoy reading this article, please kindly share it across on social media with friends, I'm sure they will love to see this.
CSN Team.