– Gifts for Sisters –
There are a lot of gift ideas for sisters and if you want your sister to be happy there are good gifts for sisters in the market. All you have to do is to check out the 50 best gift ideas for sisters on this page.
Everybody believes having a sister is the same as having a built-in BFF — no matter how many minor squabbles you've had, you can't really help but run to her whenever you have good (or bad) news to share.
Getting her a meaningful present for her birthday, Christmas, or just because they can show her how much you love and appreciate her, whether she's your big or little sister.
But, because no two sisters are similar, our list of the greatest gifts for sisters contains a variety of entertaining and unusual items.
We have unique gifts that will inspire her on a regular basis, little basic jewelry that she may wear every day (and remember you by), and personalized options that will truly show her how unique she is.
We also offer some suggestions for activities that she enjoys, such as cooking and reading.
Many of the present ideas on this list are around $50; however, there are a few products on this list that are a little more expensive, but we guarantee they are well worth the money and she will adore them.
Check out our gifts for parents, dads, brothers, and grandma if you're still buying for the rest of the family!
The Best Gift for Sisters
Whether it's Christmas gifts for sisters or a birthday gift the below listing has got you covered, take a look and be guided.
1. 'Friends' Sister Candle
During their latest Netflix binge, any TV fan would enjoy lighting this candle.
2. Sister Necklace for Two
There's no better way to show off your undying love than with a sweet piece of jewelry. This is another gifts for sisters
3. Mug with a Sister Design
If you live far apart, she'll appreciate receiving a daily reminder that you're thinking of her.
4. Mochi Ice Cream Kit (DIY)
This personalized Mochi kit, which is matcha flavored and can produce up to 32 servings, will make her feel like an expert in all things sweet.
5. Binge-Watching Beauty Kit
Give her an excuse to wear sweatpants and binge-watch her favorite TV show for some much-needed R&R (especially now that the Hallmark Christmas season is approaching).
6. Hanging Photo Display
This decorative piece is perfect for a dorm room, apartment, or house because it allows her to display some of her best memories right where she and everyone else can see them.
7. Shattered Glass Ceiling Necklace
Give your sister this "Shattering the Glass Ceiling" pendant to wear while she's breaking barriers in the workplace to remind her that you're there for her every step of the way.
8. Copper Starry Fairy String Lights
Fairy lights are a terrific way to warm up a place and make it feel nice and inviting, whether your sister is decorating her dorm room, her first apartment, or her forever home.
9. Fujifilm Instax Mini 9
A throwback camera is the cutest way to treasure memories with the whole family.
10. Never Have I Ever Card Game
I have never done anything like this before.
Your next girls' night out has just gotten a lot more scandalous.
READ ALSO!!!
11. Wine Glasses with Etched Skylines
Wine night will be spiced up with some special glasses that remind her of home.
12. Align Leggings
With these soft leggings, she'll be able to pull off the athleisure look like a pro.
13. Kombucha Starter Kit
Instead of getting her favorite brunch drink at the shop, suggest a fun sister bonding activity.
14. 'In The Company Of Women'
Begin the book club you've been talking about for years with a motivational book about powerful women.
15. Sister Frame
A traditional "Sisters" frame with the greatest retro photo of the two of you inside can't go wrong.
16. "Because I Love You" Charm Bangle
This symbolic charm bracelet is ideal for your fashionable sister, and it will go with any outfit.
17. Bodum Chambord Copper French Press
She'll be especially grateful for this gift after she sees how much money she saves by not running to the coffee shop every morning.
18. 3 Sister Mug
You get to choose your skin tone, haircuts, and color, as well as your drink of choice and a beautiful note on the mug's back. If there are two of you, there is also a best friend option.
19. One Line A Day: A Five-Year Memory Book
If she's having trouble keeping a journal, get her this book. To get into the habit, she only needs to jot down one thing every day.
20. Protective iPhone Case
This case, which has received over 5,000 5-star reviews on Amazon, is not just impact proof but also holds two of her credit cards. It comes in a variety of colors, but rose gold appears to be the most popular.
21. Birth Year Custom Birthday Spa Box
Choose her favorite smell and tell the Etsy seller her year of birth, and you'll receive a unique present that includes a candle, matches, lip balm, a candy and tea bag, and a bath bomb.
22. Agate Cheese Board
These cheese boards are very stunning. Once she unwraps one of these, she'll want to entertain every night.
23. Leopard Print Knitted Sweater
It comes in a variety of colors and designs, and it has an oversized fit that's great for dressing up or down an outfit.
24. What Would Frida Do?: A Guide to Living Boldly
Author Arianna Davis conveys the artist's fearlessness in a way that will motivate your sister to pursue her dreams and stand up for what she believes in.
25. Love You Ornament
You can give it to her as a reminder of how much she means to you by selecting Love You Sis, Love You Big Sis, or Love You Little Sis.
26. Travel Makeup Case

Travel Makeup Case is very important when it comes to gifts for sisters. This handy case will store all of her cosmetics, beauty equipment, hair care, and more.
27. Just Breathe Yoga Mug
Allow this mug to serve as a daily reminder to take a minute to breathe. We adore the fact that it can be customized with her name.
28. Wireless Charger
She can now charge her phone, Apple Watch, and AirPods all in one spot, allowing you to be in touch with her at all times.
29. Long Distance Friendship Lamp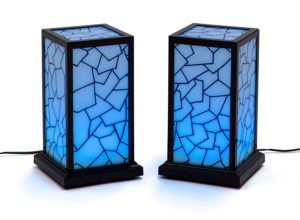 Give yourself and your sister a lamp, and every time you touch it, her lamp will light up, letting her know you're thinking of her, no matter how far away she lives.
30. Mahjong Flower Arrangement Art Print
Bring her back to her youth with this print, which features her favorite childhood beverages in a unique and lovely style. When it comes to gifts for sisters, don't forget this one.
31. Wine Club
This brand was founded by two sisters, as if receiving wine delivered straight to her door wasn't enough!
READ ALSO!!!
32. Sleep Shirt
Okay, it's a touch costly, but believe us when we tell that slipping into this 100 percent silk shirt will brighten her day even on the gloomiest of days.
33. Gestures of Love Ring
Choose from a variety of meaningful hand gestures, such as I Love You and Empowerment, and have a special message engraved on this delicate ring.
34. Everyday Italian Leather Zipper Pouch, Foil debased
There is no such thing as having too many purses for a woman. She'll also always know which one belongs to her.
35. Aurelie Glass Jar Candle
The fig aroma is our favorite, but you can't go wrong with either of the other two. It's a lovely piece, both in terms of décor and candle quality, that she'll adore.
36. Hallmark Christmas Movies with Wine Glass with Glitter
You can choose the glitter for the glass and give it to her with a bottle of her favorite wine for the ideal gift.
37. Wooden Spoons with Engraving
If she enjoys cooking, give her these spoons with a personal message that will be treasured for a long time. Wooden spoons are so adorable when thinking about gifts for sisters.
38. Astrology Medallion Necklace
This is a necklace she'll want to wear every day, and it's even more beautiful in real than it appears in the photo.
39. Awaken and Refresh Shower Steamers
If she doesn't like baths, she'll love how simple it is to relax with these shower steamers.
40. Latina Icons T-shirt
Help Alexandria Ocasio-Cortez pay tribute to all the wonderful women who came before her, including Ellen Ochoa, Selena Quintanilla, Frida Kahlo, Gina Rodriguez, Dolores Huerta, Celia Cruz, and Rosie Perez.
41. It's Not Drinking Alone When Your Texting Your Sister Glass
Is there anything else we can say?
42. Goddess Candle
You and she both recognize her as a divinity. With this aroma, which combines white tea, jasmine, and sandalwood, her home can now smell like a goddess resides there.
43. The Vanishing Half
The main characters in this #1 New York Times best seller, which explores race, identity, and the complexity of family, are twin sisters.
"This novel and the story's multifaceted characters were fantastic. The tangled truths rang true as the offspring of a twin "According to one critic,
44. Women's Jersey Full Zip Hoodie
Definitely a useful gift, but with nearly 24,000 5-star reviews on Amazon, it's a must-give."
I bought many of these in various colors.
They're comfortable enough to wear all day indoors "According to one reviewer,
45. Eucalyptus Spearmint Gift Set
With this kit, which includes a soap, hand lotion, and hand sanitizer, you can give her the gift of R&R no matter where she is.
46. African Legends Playing Cards
Each deck includes 52 suited cards, two jokers, and two descriptive cards with short biographies of the 18 African legends depicted.
47. Sleep Cap
It's officially a sleep cap, but it's also pretty enough to wear outside."
This cap is fantastic! It has a smooth exterior and a warm, elegant interior.
It's an excellent cap for sleeping in or going out "According to one reviewer,
48. Glowy Skin Bundle
This set comes with a cleanser, oil, and jade roller, so she'll have everything she needs to improve her skincare routine.
49. Punderdome: A Card Game for Pun Lovers
Because you are the only one who enjoys her corny puns as much as you do.
50. Bucket Bag
Because of its simplistic appearance and comfortable fit, this will quickly become her new go-to purse.
READ ALSO!!!
Frequently Asked Questions on The Best Gift for Sisters to Show How Much You Love & Care
Below are some of the troubleshooting questions people asked concerning gifts for sisters. See answers that work.
What are the best gift ideas for an older sister?
1. A Five-Year Memory Book
2. Christmas Ornament for Sister
3. 'Friends' Candle
How can I send a gift without an address?
Amazon has a new feature that will let you send a present to someone without having to know their address.
When you find what you want to send on the app, you click the "add a gift receipt" option.
From there, you can enter the recipient's phone number or email address.
What are some good birthday gift ideas for a mom?
A personalized portrait of her favorite (four-legged) family member, custom jewelry that's ideal for a mother-daughter present, etc.
What should you do with an inappropriate Christmas gift?
If you're on the receiving end of a gift that you find insulting, try not to make a big deal of it.
Accept it and say politely you don't really love the gift.
How do I respond to: "do you want me to buy you a gift?"?
Thank you. ' If you don't, say, 'Oh that would be nice, but isn't necessary. But, thank you.
'If they're going on vacation and offering to bring you back something, say, "On that would be nice, but only if you have time.
Should teenagers buy presents for their parents for Christmas?
Yes and No. if you have the money do if you don't have just leave it. But nothing is too small.
What should my sister give to her teacher for the year end?
1. Lovepop Thank You Card
2. Gift Cards
3. WearMe Pro Sunglasses
I hope you enjoy reading it. Please share with friends.
CSN Team.
Don't miss this opportunity
Enter Your Details
Tags: birthday gifts for sister 2020, christmas gifts for sisters, gift ideas for sisters, gifts for brothers from sisters, gifts for sister amazon, gifts for sisters, gifts for sisters from brothers, gifts for sisters from sisters, good gifts for sisters, mothers day gifts for sisters, personalized gifts for sister, sentimental sister gifts, simple gift for sister, unique birthday gifts for sister, unique gifts for sister