– Gordon Ramsay Net Worth 2022, Career and Biography –
Gordon Ramsay Net Worth – Gordon James Ramsay as formally known was born on November 8, 1966, in Glasgow, Scotland, and was raised in Stratford-upon-Avon, England, after he moved there with his family at the age of 5. In this article, I am going to discuss more on Gordon's biography, his career, and net worth.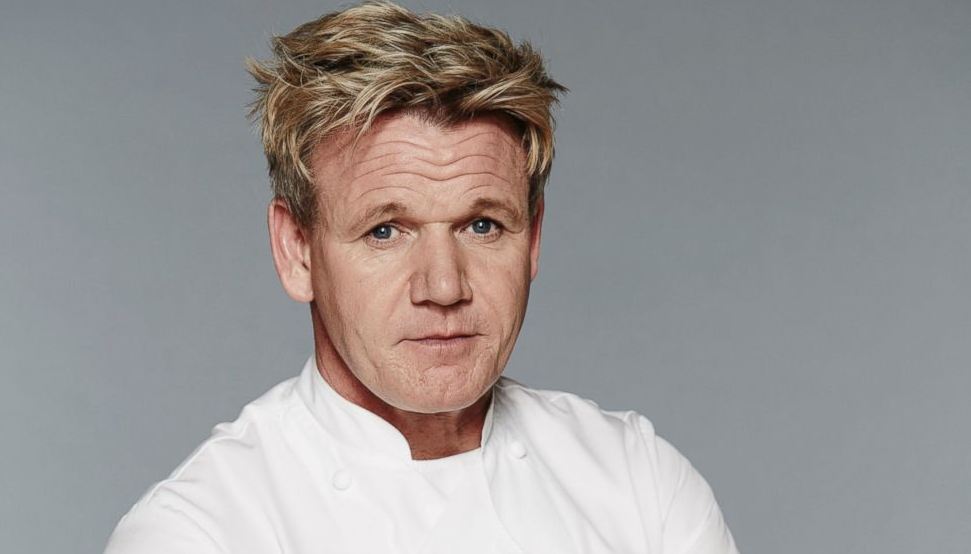 Gordon's Ramsay's first love was soccer, and he set his visions on a professional sports career. At the age of 15, Ramsay joined the Glasgow Rangers, a pro club.
His time with the team spanned for over three years, until the year 1985 when a knee injury prematurely ended his career.
Forced to start over again, Gordon Ramsay returned to school, earning a degree in hotel management in the year 1987.
About Gordon
Gordon was born on 8 November 1966 in Johnstone, Renfrewshire. When he was five years, he was raised in Stratford-upon-Avon.
Gordon Ramsay is the second of four children. He has an elder sister named Diane and a younger brother, Ronnie, who Ramsay revealed had been imprisoned for heroin possession as a juvenile; and also a younger sister, Yvonne.
Gordon's father, Gordon James Sr., was a swimming pool manager, a welder, and also a shopkeeper; his sister Yvonne and their mother, Helen have been nurses.
Gordon Ramsay described his early life as hopelessly itinerant and also said his family moved constantly due to the aspirations and failures of his father, who was a sometimes violent alcoholic.
In the year 1976, they finally settled in Stratford-upon-Avon, where he grew up in the Bishopton area of the town.
Gordon describes his early life as being marked by abuse and neglect from this father. At the age of 16, he moved out of the family house into a flat in Banbury.
GORDON'S CAREER
Football career
Gordon played football and also was first chosen to play under-14 football at age 12. He was selected to play for Warwickshire.
His footballing profession was marked by injuries. In mid-1984, Gordon Ramsay had a trial with Rangers, the club he supported as when he was a boy.
He had a serious injury in his knee, smashing the cartilage during training. He continued to train and play on the injured knee, tearing a crucial ligament during a squash game.
He claimed to have played two first-team games for Rangers. According to his autobiography, he played a couple of non-league matches as a trialist for Rangers and was signed by the club at the age of 15.
Allan Cairns, the photographer that took a picture of Ramsay playing for Rangers in September 1985, said the photo was not one of Ranger's first team but a side picked to play a recommendation match.
Ramsay was a trialist in that recommendation game. He trained his team for a few months after that they got injured.
Early cooking career
Ramsay's interest in cooking had begun, and rather than be known as the football player with the sore knee, at age 19, he paid more serious attention to his culinary education.
Gordon enrolled at North Oxfordshire Technical College, sponsored by the Rotarians, to study hotel management.
Gordon describes his decision to enter the catering college as "an accident, a complete accident.
In the mid-1980s, he worked as a commis chef at the Wroxton House Hotel then ran the kitchen and also a 60-seat dining room at the Wickham Arms, until his sexual association with the owner's wife made the situation difficult.
Gordon Ramsay then moved to London, where he worked in a series of restaurants until being inspired to work for the volatile Marco Pierre White at Harvey's.
After he worked at Harvey's for two years and ten months, Ramsay got tired of "the rages and the bullying and violence and decided that the way to further advance his career was to study French cuisine.
Ramsay was discouraged from taking a job in Paris, instead, he was encouraged to work for Albert Roux at Le Gavroche in Mayfair, where he met Jean-Claude Breton, now his maître d'hôtel at Royal Hospital Road.
After working at Le Gavroche for a one year, Albert Roux invited Ramsay to work with him at Hotel Diva, a ski resort in the French Alps, as his second.
From there, a 23-year-old Gordon moved to Paris to work with Guy Savoy and Joël Robuchon, both Michelin-starred chefs.
He continued his drill in France for three years, before giving in to the physical and mental stress of the kitchens and taking a year to work as a personal chef on the reserved yacht Idlewild, based in Bermuda.
The role on the boat saw him journey to Sicily and Sardinia, Italy, and learn about Italian cuisine.
TV career
Gordon is mostly known from our TV screens. He appeared for the first time in documentaries Boiling Point in the year 1998.
In the year 2001, he appeared on the TV series Faking It and the episode in which he acted up won the BAFTA award.
Between the years 2004 to 2007, Gordon Ramsay appeared in Ramsay's Kitchen Nightmares on Channel 4, 2007 Hell's Kitchen on ITV1.
In the year 2005, the FOX network offered Gordon Ramsay a chance to do an American version of Hell's Kitchen.
The show was a complete success and in the year 2014, the 13th season of the show was aired. The audience fell in love with Gordon's perfectionism and his famously short temper behavior.
Family
Gordon Ramsay married Cayetana Elizabeth Hutcheson, a Montessori-trained schoolteacher, in the year 1996.
They live in Wands worth Common, London. They are blessed with four children, Megan, Holly, Jack, and Matilda.
Megan ran the London Marathon in the year 2017 in memory of the miscarriage her mother suffered five months into her pregnancy in June 2016, a male fetus whom they had named Rocky.
Till 2010, Ramsay's father-in-law, Chris Hutcheson, was responsible for the business operations of Ramsay's restaurant empire.
On 7 June 2017 Hutcheson was jailed for six months for collaborating to hack a computer system relating to the Ramsays' business interests.
He was accused with his sons of accessing establishment systems almost 2,000 times between 23 October 2010 and 31 March 2011.
Gordon's Net Worth
Gordon Ramsay's net worth has been valued at about $220 million. Among all-stars in the world, Gordon Ramsey is the 26th highest paid in the world and of course the busiest man in the culinary world.
Gordon has appeared in the list of the 100 highest paid as the banks $60 million annually. All his earning comes from his restaurant and also Media Empire not forgetting he has authored best-selling books too.
His appearances in TV shows such as The F Word, Culinary Genius, The Night Show, and Master Chef Junior among others continue to add up his net worth figures.
Finally, I have presented to you a brief biography of Gordon Ramsay, his net worth, and his career, I hope it will keep you up when you need to know more about him.
We trust the above article was entertaining, stay locked in for an exciting ride with us by subscribing with your email.
CSN Team.
Tags: gordon ramsay family, gordon ramsay house, gordon ramsay net worth uk, gordon ramsay restaurants, gordon ramsay shows, gordon ramsay wife, gordon ramsay wiki, jamie oliver net worth