Never lose sight of the importance of taking care of yourself in order to be your best self for both you and those around you. Your hobby should be something you enjoy doing, find relaxing, and look forward to doing. This implies that it shouldn't in any way feel like work. Life is too short to devote all of it to work. Check out these hobbies for women and check out which suits you more.
Best Hobbies
1. Take up a Language
No matter your age or place of origin, learning a foreign language has advantages.
Learning a new language challenges your brain in ways you might not normally do, which improves memory, problem-solving, multitasking, and observational abilities.
Even if you don't have to become a "expert" in the new language, it is immensely gratifying to know that, should the occasion arise, you would be able to communicate and possibly even survive in a place where it is spoken.
The preferred instrument for learning a new language is swiftly evolving to be smart apps.
Many are inexpensive and free to test as well as allowing you to move through the lessons at your own speed.
2. Indoor Hobbies
It can occasionally be too cold or too hot to play outside. Additionally, the majority of activities that are done away from home cost money.
An alternative form of entertainment is playing games at home.
Home games like scrabble, chess, ludo, WHOT, puzzle, monopoly, domino-run and so many others are available to play with your loved ones while you relax.
3. Cooking
Cooking is something some women view as a chore. But if done correctly, it can truly be a tasty and incredibly enjoyable hobby.
Just picture the sensation of being able to perform something very well when others cannot!
Cooking classes can boost your mood and give you more self-assurance.
The best part of taking up cooking as a hobby is that you have endless opportunities to experiment with good eating habits and available cooking ingredients, in addition to taste.
The abundance of items, including fruits, vegetables, grains, dairy products, and non-vegetarian items, is what makes it so interesting.
With a given ingredient, we can conduct experiments, give them a different appearance and treatment, and yes, of course, give them a new name.
You can always enjoy experimenting with new recipes and ingredients.
You might be an expert at cooking quick, healthy dinners with few ingredients and in a short amount of time.
You should be proud of yourself for successfully fusing flavor and texture.
Additionally, you and your loved ones get to enjoy the delectable meals you cooked, saving you money on takeout and restaurant costs.
Why then wait? Start consuming fresher, healthier food right away!
4. Garnishing
A garnish is a decoration that is added to food to improve its flavor or appearance.
Some women already love the idea of cooking and are perfect at it. Why not master the art of garnishing while you're learning how to cook every day?
The process of decorating food to make it appear appealing is known as garnishing.
Wouldn't it be more enjoyable if your food appeared to be served at a fine dining establishment?
Imagine it as adorning your meal. All of your effort will receive the consideration it merits from it.
5. Gardening
Some of us have what is referred to as a "green thumb." You are a natural plant lover and gardener if you have a green thumb. But who said gardening was the domain of people with green fingers?
Peace and contentment are brought through gardening. Growing your own food and flowers is another thing to be thankful for.
Gardening should be a fantastic interest for you if you enjoy being in the natural world.
Your thumb's color doesn't matter; you can still pick up this hobby.
To be a successful gardener, you must have the tenacity and love of nature, though.
Along with the physical advantages of working in your garden, gardening is good for your mental and emotional wellbeing.
You can better understand nature's cycles of growth and decay via gardening.
No matter what you plant abundance with others.—flowers, trees, or vegetables—you'll appreciate witnessing the results of your labor and sharing your
6. Making greeting cards
Remember the days when everyone sent cards to celebrate special occasions or to convey their emotions? Most of us use texting or email today.
Making cards is a fantastic creative hobby that enables crafters to produce exquisite miniature works of art.
This pastime is not only unwinding, but it can also be very rewarding.
Through these unique and personalized handmade cards, you can spread happiness.
Why not create your own cards to reintroduce the art of sending them?
7. Making Jewelry
Just about any craft store has a variety of beads and wires for making jewelry, and you might enjoy going to specialty stores that have a bigger selection of interesting and more precious stones and beads.
It makes no difference how you got started making jewelry as a hobby.
It's one of those pastimes that draws you in, and before you know it, you've lost track of four hours every time you go to work and have a ton of tiny little pieces of jewelry lying around.
As a craft enthusiast, you want to make sure that your jewelry-making hobby will continue to be enjoyable in the years to come.
This is a great hobby for creativity, and a great way to make your own gifts for people you care about.
8. Developing Photograph skills
One of the pastimes that has been made significantly simpler by technological advancement is photography.
You may shoot some beautiful pictures using only your smartphone.
There is a good reason why nowadays it seems like everyone owns a camera.
Even though some people go a little too far by constantly documenting life for social media, photography is still a pastime that is incredibly fulfilling.
Even if you never make money off of your photos, developing a hobby in photography can be very enjoyable.
But if you want to take it more seriously, think about taking photography classes and acquiring a top-notch camera.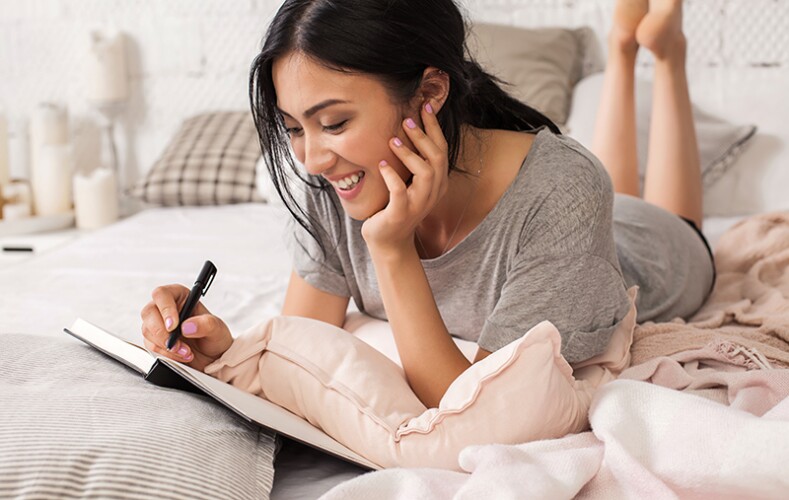 9. Quilting
In the past, quilting was a very popular social pastime. When quilts were formerly necessary household items, ladies relished the opportunity to sew them as a vacation from physically taxing tasks.
Still enjoyable, fulfilling, and creative, quilting is.
There are numerous components of quilting that make it very fun, from picking the pattern to picking the materials.
To finish your creation, you'll also need fabric, some basic quilting tools, and a quilt sewing machine.
10. Knitting or Crocheting
Like jewelry making, knitting and crocheting are creative crafts that are relaxing and fun.
There are so many beautiful things you can make, even from the most basic stitches.
Both crocheting and knitting are mind-stimulating activities that are known to alleviate symptoms of depression and to help improve motor functions.
Both activities have a calming effect and give you a sense of pride, satisfaction, and accomplishment.
hand-crafted cards that are a real gift for those you care about?
It is transportable anywhere!. Use the airline, train, bus, park, or waiting area. this is one passion that you can truly take with you wherever you go.
Additionally, as you create something, you feel productive. While watching Tv, produce something!
Numerous studies have demonstrated the benefits of knitting and crocheting for the brain.
This passion keep us sharp by counting stitches and using our creativity.
Pinterest has hundreds of beautiful ideas to help you get started with this new hobby. But you can make these your own by selecting your own supplies, decorations, and colors.
11. Painting and Drawing
You may think you don't have the creativity to paint or draw, but everyone is capable of improving their drawing abilities and becoming proficient as an amateur artist — or maybe even a professional.
Painting and drawing are wonderful ways to unwind in addition to helping you discover your talent.
You'll be astounded at how quickly your skills can develop if you enroll in an art course.
You might be surprised to learn that we are all endowed with varying degrees of artistic talent.
12. Making Pottery from Ceramic
Anyone can always pick up clay pottery, even in their forties.
Working with clay is one of the best ways to create and express yourself, even when you feel down.
You can make those wonderful designs in your head come to reality with your hands.
Before spending money on supplies and equipment, take a pottery lesson at a nearby art gallery to make sure you'll enjoy it.
Jewelry makes you feel beautiful and can also symbolize people you love or mantras that build your self-confidence.
There's a lot of room for personalization here.
This can be the ideal activity for you if you don't mind getting your hands a little messy with modeling clay.
If you get really good at this, you could even sell them even online.
Fun Hobbies
13. Fishing
Fishing was my husband's hobby for years, and I suspect it's because it was a quiet activity to clear his head.
This can also be a great hobby for women looking to get out in nature. You can experience the joy of self-fulfillment while fishing.
Fishing teaches you to respect the outdoors, develop patience, learn new skills, and, most importantly, set goals for yourself that you try to meet. All of these activities make you feel fulfilled.
Building strong bonds with your friends is a significant additional goal that you can accomplish while fishing.
Even when we spend time with our loved ones in our everyday environment, the background noises and tensions brought on by various problems annoy us all the time.
14. Playing Puzzles
You merit some downtime from the stressful environment you are in because of your busy work schedule and other daily responsibilities.
Mobile games are among the most popular hobbies among people of all ages in today's modern, digital age.
You might be surprised to learn that one of the best ways for many adults to pass their free time is by solving puzzles.
Whether jigsaw crossword, puzzles are great stress-relievers and improve brain and memory function.
Contrary to public belief, they are not just for kids and the elderly. They are also for adults who find mind games really interesting.
Like painting and drawing, finishing a puzzle gives you a sense of accomplishment. They make you feel like you have done something productive and worthwhile.
Some people have even framed their favorite puzzles, after spending weeks or more working on them!
15. Water Sports / Activities
Explore your nearest lakes, rivers, and oceans with a hobby that's exciting and adventurous. When it comes to water, there are plenty of options to choose from!
You may need some special equipment for this one, but you can create your own custom pieces that you use often with pottery. Her
For water lovers and thrill seekers looking for a little, or maybe a lot, of adrenaline when it comes to practicing some sport, there are a wide variety of water sports available as a hobby.
Water is a resource that can be found almost anywhere: on beaches, in lakes, rivers, and seas. Depending on the sport, the water may or may not have waves, heights, and other characteristics.
These are the most popular aquatic sports, so choose one of those if you want and know you'll be good at; swimming, surfing, wakeboarding, rowing.
16. Video Games
Studies show that video games are good sources of stress relief, as they allow you to escape reality for a while.
This is often deemed a hobby for men, but there's actually a growing community of female gamers out there who are playing these games, not just for the excitement, but to chill out.
Playing video games is also a good source of stress relief as a fun hobby
You're old enough to know how to limit yourself when it comes to video games, so making it a hobby can't hurt.
There is a massive list of video and mobile games available on the Web. You can invest in a gaming system, or go at it on your smart device.
17. Collecting
This hobby can be a bit of a paradox—it can either be super expensive or super cheap. It really depends on your interest.
A fun hobby is collecting, and one of the most intriguing things to collect is art memorabilia.
Artwork can be painted on a wide variety of objects, which can then be collected.
For example, saw blades and painted-on wooden eggs are items that hobbyists collect. Designer rugs are even sought after as art.
The person who enjoys collecting works of art will likely identify their own favorite artists whose work they value.
They have the option to select from the works of a variety of artists or to concentrate on the work of one specific artist, either living or dead.
Instead, they might gather works of art and related items centered on a subject they find appealing.
Anything goes when it comes to starting a collection. Think about what best suits your tastes, and budget, and see how relaxing it can be to display all of your items for others to appreciate.
18. Playing Golf
Nowadays, many relaxing spots offer golf. With pals, it's a fun (and cost-free) hobby that only needs a frisbee to get going.
A great arm, leg, and core workout is provided while playing golf. You won't have to worry about overworking or harming your joints and muscles because it's a low-impact sport.
You'll also get plenty of sun exposure and vitamin D on the golf course, assuming it's outside.
Golf is a great game to take at your own pace, compete against yourself, and keep active with relatively low impact.
It's also a game that's easy for couples and friends to do together or apart.
19. Playing Tennis
A tennis racket and some balls are accessible to everyone.
You can spend the afternoon practicing at your neighborhood court if you get a partner.
Tennis is one of the best sports because it requires both mental and physical focus.
Tennis activates your mental abilities because it forces you to concentrate on the game while moving around the court, unlike traditional workouts like running on a treadmill.
20. Volleyball
Nothing beats running around a volleyball court trying to make sure you don't miss a precious point. You will have the most fun when you are playing against a competitive team.
Playing volleyball is a great way to exercise your body and reap the health benefits that come with it.
You can locate courts nearby if you live close to the seaside.
If not, sand volleyball leagues run seasonally in most major cities. You can socialize with friends while working out.
21. Kickboxing
Kickboxing is a unique sport that enhances and maintains a number of physical traits and abilities by fusing boxing, martial arts, karate, and aerobics.
Jump roping, punching, kicking, shadowboxing, aerobic exercises, and more can all be used in kickboxing.
It draws on a lot of physical activity that keeps the heart, mind, and soul in good health.
Feel like the strong, self-assured lady you are, complete with amazing kickboxing abilities.
Kickboxing encourages a healthy heart because it demands a lot of strength and endurance.
The actions that involve holding positions, moving muscles precisely, reacting quickly and energetically, maintaining balance, etc. all depend on a healthy heart, just like running a few laps does.
Depending on the class, different levels of these exercises are used in kickboxing classes.
Therefore, kickboxing exercises may help to improve your overall heart health.
These can be achievable while just having fun in the process.
Local classes are offered everywhere, and they frequently have upbeat music playing in the background.
It's not necessary for a woman's hobby to be expensive. As advantageous to you as anything on this list is taking a daily walk.
Try new parks or walking routes, or once every few months. See these as simple ways to improve your health.
Go for early morning jogging especially on weekend when you are work free.
You can choose to have an agreed time with your circle of friends, which will make it more interesting to engage in and might became a habit you can't do without.
Learning a Skill
23. Learn Self- defense
Every woman should be familiar with the fundamentals of self-defense, but it is also possible to make it a regular interest by instructing others.
Learning the art of self-defense also helps you become more aware of your body and how to push past physical limitations.
As a result of your training in physical activities, you will inevitably start to experience great health advantages.
You will need to attend martial arts classes or personal training sessions and form unnatural habits if you want to learn self-defense properly.
No matter your level of fitness, practicing self-defense is one of the best ways to stay in shape because it uses your entire body, from head to toe.
The best part is that the advantages for mental and emotional health are present.
24. Swimming
Most local community centers have a pool, so take advantage! Swimming builds endurance, muscle strength, and cardiovascular fitness.
Moreso, it's an amazing low-impact activity, so you don't have to worry as much about injury.
The fact that swimming is almost completely injury-free is its most significant advantage.
The most crucial element before beginning swimming is that you must persevere and never give up your hobby.
Your hobby will just become something you started, stopped, and didn't get to enjoy if you don't make it a habit.
25. Weight Lifting
Weight lifting is a hobby. It can also be done as an exercise to aid in getting fit and losing weight.
The answer to the question of whether lifting weights qualifies as a hobby depends entirely on the person.
Powerlifting has gained popularity among women in recent years, and there's good reason.
This exercise helps sculpt the body while making it easier to burn fat.
26. Fitness Training
People can enhance their physical appearance and their health by engaging in these activities occasionally or regularly.
Everyone needs to be aware of how simple it is for adults with busy schedules to begin participating in this rewarding activity.
The most obvious benefit is that it will help you stay active and healthy over time, which can improve both your quality of life and life expectancy.
Because they are more pleasant to be around, less prone to mood swings caused by chemical imbalances or other medical conditions.
With this, they're also able to engage in a variety of activities without being constrained by their health, healthier people tend to have better relationships.
Classes at your local gym are also great if you enjoy a variety of exercises during your week.
27. Journaling
Journaling is a good way to channel your emotions into words. It doesn't matter if you are not a natural-born writer—in your journal, you can say what you want to say and be who you want to be.
There are different types of journals, from dream to gratitude to goals journals.
Journaling is a good way to channel your emotions into words.
Many people are currently fond of bullet journaling—a method of organizing and keeping track of your to-do list every single day.
There's no particular format on how to do it, it all just depends on your personal needs.
Want to learn more about bullet journaling? Here's a list of bullet journal ideas that you can try.
28. Beauty & Makeup
If you have ever been obsessed with your appearance this just might be the hobby for you.
If you only ever helped your friends, family, and yourself, you would bring joy and beauty into the world.
You could learn about fashion, how to do hair and makeup, and you could learn about these things.
The night sky is a wonderful place to be if you can avoid the artificial lighting.
Share your discoveries with everyone around you as you learn about the beauty and wonder that exist outside our limited world.
29. Crossword/Sudoku
Crossword puzzles and word games are great for challenging your cognitive talents while also keeping your mind alert.
Without a doubt, Sudoku has grown to be a popular pastime for both young and old.
People are often found solving problems while they are walking or even just relaxing on a lawn.
The best Sudoku hobby is when you get good at using tricks or strategies to solve more difficult puzzles.
Some of the most well-liked hobby in the world include solving crossword puzzles.
Since their creation, almost every newspaper in the world has reported on them, and there are popular magazines and books devoted to them.
Pick up a crossword puzzle to complete once per day, or participate in the New York Times' daily Wordle activity.
30. Instrumental Performance
People who can play instruments are frequently very appealing to us. Furthermore, they always appear to be happy and stress-free.
Isn't it cool to learn to play an instrument? What matters most is that you're determined to learn to play your instrument, not that it's fancy and difficult.
There are numerous YouTube tutorials available on the Internet to help you get started with this hobby.
There are even blogs and websites that teach music.
If you prefer a more personalized approach, look for a mentor to teach you how to play.
31. Blogging
Since you are already writing and journaling, it wouldn't hurt to share your thoughts and musings with the world.
Start a blog and be serious about it. Schedule your writing and posting days so you can properly maintain it.
Who knows, you might even earn money through blogging? After all, most famous bloggers you may have encountered while browsing the Internet started blogging as a hobby.
32. Coloring
Ever heard of the "adult coloring" trend? It's a lot like the "paint by number" craze that many adults are talking about
There's nothing really new to it—it's just the same old coloring you did when you were a kid.
Perhaps the only difference is that, now that you are an adult, your life is a bit more stressful and you need an outlet.
A lot of bookstores and office supply shops sell therapeutic coloring books.
If you don't believe that these books will work, give them a try and prove yourself wrong.
33. Brain Training Exercises
We all want to keep our brains sharp and our minds functioning at their best.
Women, especially as we get older, need to work on brain training to avoid memory loss and concentration problems.
If you start brain training as a hobby now, you are protecting your brain and ensuring that you remain mentally agile well into old age.
Begin your new hobby by downloading one of the hundreds of free brain training apps available for your smartphone.
Indoor Activities
34. Yoga
Try yoga to reduce stress, increase strength and flexibility, and balance your physical and mental well-being.
Your interest can guide your fitness goals (if you chose to practice it every day).
Additionally, it is one of the few cheap pastimes (and routines) that will bring you abundant rewards in life!
Yoga has gained popularity for its unique mind and body connection.
You strengthen muscles you never knew you had while quieting and focusing your mind on the task at hand.
35. Candle Making
Candle making is a craft that people who enjoy decorating may enjoy.
There are numerous craft stores where you can purchase the necessary supplies.
Aside from making you feel relaxed, decorating allows you to make as many candles as you want to give your home a joyful vibe.
They also make wonderful gifts for your Galentines!
A list of steps from The Spruce Crafts can help you learn more about making candles and how to get started with this hobby.
36. Discovering New Music
When you were in middle school, you probably felt like music was your best friend.
Now that you are an adult, you may still feel that music is a comfort… and can carry you through all sorts of emotional highs and lows.
Music has been a savior for many people, helping them to remain sane in times of turmoil and angst, allowing them to relax.
But you may also enjoy discovering new songs you've never heard before.
Explore a genre that you kind of hated back in high school. You might be surprised to find many great songs you never knew existed
37. Origami
It may seem silly, and you might think that it's only for kids, but origami is actually for everyone.
In fact, origami is often a recommended activity for adults and seniors to stimulate the brain and improve focus and dexterity.
This is because origami helps with various mental health concerns, including concentration, memory retention, and brain relaxation.
Here's a beginner's guide on how to start the art of origami
38. Making Jewelry
If you're fond of jewelry, you can try your hand at jewelry making. You will feel so much pride wearing something you made, or make someone else feel special with your homemade treasure.
If you get really good, many people have gone on to turn this hobby into a business.
what are female hobbies what are the best hobbies for women how can I write about my hobbies
Making jewelry as a hobby is a great way to let time pass and relax while doing something worthwhile.
This is another great way to relax and let time pass while doing something worthwhile. It only takes a few basic supplies and a good eye for design to make it a successful piece.
Here is a cheat sheet you can check out if you want to start this particular activity.
39. Embroidery
The art of embroidery may sound like a 1950s Jane Austen novel, but believe us, it's still popular among women today.
There are even embroidery groups out there that do it as a team.
This is another hobby you can turn into a business once you get the hang of it.
You only need the basic essentials and the determination to make it work.
40. Calligraphy
Calligraphy is a type of decorative handwriting or lettering created with the use of a pen or brush.
Many women who take up calligraphy as a hobby end up turning it into a way to earn money.
Calligraphy is not a contemporary or newly discovered art form. In particular for students, calligraphy as a hobby improves handwriting and is a very productive pastime.
It's not at all expensive to learn the art of calligraphy as a hobby, and this is one activity that rewards your hard work with a lifetime of praise.
The only supplies needed are special calligraphy pens, which can be found in almost any stationery store, and paper.
After that, art is a "I, me, myself" expression of the beauty within that manifests in handwriting that garners praise each time a word is written.
This is one hobby that can be practiced anywhere and applied to any job.
Being a calligrapher as a hobby allows you to be very creative and innovative because you can create your own styles!
To pursue this hobby, you must possess the qualities of patience, openness to learning, keen observation, and love of the arts.
You are prepared to indulge in calligraphy anytime, anywhere, with a pen and paper.
Calligraphy is like an extension of the fundamental skill of writing, which everyone is proficient with by the age of five.
41. Videography
If you've tried photography and want to try something new, videography can be a great next step.
People just like you are currently conveying tales in novel and inventive ways via creating short films, launching YouTube channels, and other means.
You only need an idea and a camera to get started, even if it's just your iPhone.
A digital recorder can be used for a variety of purposes.
You can make your own short films before moving on to longer ones.
Naturally, converting your new hobby into a side business is an altogether different matter.
You'll need to invest more time and energy than a hobbyist if you want to truly comprehend the ins and outs of filmmaking/videography and get to the point where you can get paid to work on videos.
42. Documentaries
Isn't it exciting to discover new things? Documentaries are an excellent way to accomplish this! They are not only informative, but also frequently entertaining… even on the most mundane of subjects.
Documentaries can help you better understand the world around you. They are frequently shot beautifully and narrated.
There are numerous documentaries available on television and the Internet. Rather than binge-watching movies or series on Netflix or YouTube, try documentary streaming.
While you're at it, you might discover a new passion or hobby.
If you just love watching butterflies flutter around flowers and gardens? You may not have considered butterfly gardening as a hobby, but why not create a one-of-a-kind garden that attracts a variety of butterfly species?
You'll need to learn about the different types of butterflies in your area, and a butterfly guide can assist you in categorizing them.
Then, learn about the native plant species in your area that attract local butterflies. You can inquire at your nearest garden supply store.
After that, select a location for your butterfly garden that receives plenty of sun, shade, and water. Then, as the butterflies swarm your new garden, enjoy watching and tracking them.
With this, you have already began the documentary joining and of course, you can start with any niche from the comfort of your home.
43. Illustration in digital format
Humans are naturally drawn to art because it allows us to express our creativity. While some people are skilled with a paintbrush, others like other tools.
The technology of today gives us even more ways to express ourselves artistically.
If you are a techie who enjoys design, digital illustration could be the hobby for you.
Create artwork from the convenience of your laptop. Who knows, you might end up doing digital illustration full-time!
44. Doing Crossword
If you love words and a little bit of a challenge, crossword puzzles could be the perfect hobby for you.
Solving crossword puzzles has been proven to have plenty of mental benefits, can cut dementia risks, and improve your vocabulary.
Crossword puzzles force you to engage and focus, putting you in a state of flow that is deeply relaxing and satisfying.
You can find large print puzzles from Brain Games, with puzzles that get progressively more challenging as you work through the book.
45. Collecting Your Favorite Things
Collecting is one of the best hobbies for girls and women. In fact, it can be a perfect mother-daughter activity and a fun pastime for relaxation and bonding.
It's a way of enjoying the aesthetic of whatever you're collecting, as well as learning to appreciate history or antiques.
Simply the hunt for something — old books, rare stamps, figurines or beautiful art — is exciting and an interesting hobby.
46. Equine Riding
Imagine riding through a forest route or some other breathtaking environment while perched upon a stunning horse.
You can experience freedom and adventure by riding a horse outside.
It's also an excellent form of exercise because it can help you slim down and tones your body
You can take safe, leisurely guided trail rides even if you're inexperienced
47. Journaling Your Thoughts
Journaling is a wonderful hobby for women as it allows you to chronicle your daily activities, thoughts, and feelings.
It's a good way to improve your mental health, your writing skills, and your self-awareness.
There are so many different types of journals — from one-line-a-day journals, journals with writing prompts, or completely blank journals that are unstructured.
You might enjoy mindfulness journaling which helps you become more centered, calm, and present in your daily thoughts and activities.
Outdoor Hobbies
48. Couponing
A fun hobby that can help you save a ton of money is couponing. This hobby is ideal for someone who enjoys finding bargains.
Understanding how much something typically costs, what price is the best deal, and how much to buy to last until the next sales cycle, it involves using coupons to buy things for cheap.
By stocking up on items so you won't have to pay full price when you run out of something, you can use coupons to save money.
The practice of extreme couponing has become increasingly popular over the past few years as families look for more ways to be more frugal with their purchasing habits.
49. Tent Camping
Numerous youth organizations prioritize camping. Anytime, in any season, you can go camping.
Some people adore camping because it allows them to spend time in more natural settings while engaging in enjoyable activities.
Hiking can be combined with camping. Camping can be enjoyable. The natural world is pleasurable. You can obtain a tranquil setting. Spend time with your lovely family in a quality manner.
You don't have to be Wilderness Woman to enjoy camping.
There are so many beautiful national and state parks in the U.S. that have well-equipped, safe, and affordable campsites.
Imagine a beautiful fall or spring weekend when the weather is temperate, sleeping in a tent near a stream or in the woods, cooking over a campfire, and just enjoying the peace of nature.
50. Cosplay
Perhaps you enjoy creating elaborate costumes and props, or you enjoyed dressing up as your favorite character as a child. If so, consider cosplay! Cosplay is an abbreviation for "costume play."
Cosplay events are enjoyable because they allow you to express yourself and showcase your talent while meeting new people who share your interests.
Local events in your area are frequently held where you can meet other cosplayers.
These range from video games to movie characters, comic books to anime. You can dress whatever you want.
As a hobby, cosplay also fosters the development of time management, money management, and problem solving abilities, all of which are transferable to a variety of other spheres of life.
In reality, cosplay is a fairly complicated hobby. Making a costume involves many different steps, such as choosing the right clothes, wig, makeup, and accessories.
51. Biking
Biking is one of my favorite hobbies. It's great exercise, easy on your joints, and tons of fun.
If you live in a community with some great trails, you might consider mountain biking.
As a hobby, it promotes good health and physical fitness. In addition, bicycling is relatively inexpensive when compared to other activities.
To get the most enjoyment out of bicycling, it helps to start out correctly as a beginner.
Cycling is an environmentally friendly hobby that can help you get fit. Additionally, it promotes situational awareness and coordination.
Cycling as a hobby can even replace other modes of transportation on a daily basis, saving money, reducing emissions, and improving health.
52. Pet Strolling
Dog walking is the ideal hobby for someone who enjoys nature and animals.
Volunteer dog walkers are needed at several animal shelters to take their four-legged pals on outside adventures.
Helping a shelter and receiving love and gratitude from a content dog will make you feel so good if you don't want to acquire a dog but still enjoy spending time with one.
You may also open a dog-walking business and provide your services to pet owners who are on business trips or vacations.
53. Making Pressed Flowers
Flower pressing is the process of drying flower petals and leaves found outside in a flower press.
Pressing flowers flattens them and can also change their colors, ranging from faded to more intensely vibrant. In China and Japan, it has long been practiced as an art form.
Flowers and leaves that have been pressed can be used in a variety of craft projects.
They can be mounted on custom paper, fabrics, or even wood furniture.
A low-cost flower press is an excellent tool for getting started with this artistic hobby.
54. Make Embroidery or Cross-Stitch
When you think about embroidery, you might imagine characters from a Jane Austin novel sitting around the fire while the menfolk are smoking cigars.
But embroidery continues to grow in popularity, and you can join an embroidery group to make it a social event.
It is a great hobby for dexterity, mental acuity, and creativity.
Needlepoint is a wonderful way to relax and create something beautiful at the same time — whether it's a pillow, hanging art, a handbag, or a Christmas stocking.
Cross-stitch is a type of hand embroidery in which the only stitch used is an x-shaped stitch or a cross-stitch.
55. Creating and Designing Art
People can make the most exquisite mosaic artwork out of shattered ceramics, tiles, and sea glass.
It provides for a really special form of creative expression and is a fantastic method to use items that might otherwise be thrown away.
Almost anything you can think of may be made, including jewelry, wall hangings, tile inlays, beautiful platters, and garden art.
Final Words
Hobbies can help you overcome obstacles, discover new passions, and even become lucrative endeavors.
Most importantly, hobbies have many mental and emotional benefits as well.
These hobbies for women will broaden your horizons and make you a more interesting person.
Hope you find your passion here and get to be the best version of yourself to become proficient at a hobby, even over the course of a month. Years may pass.
Do you find this article interesting? If yes, please do well to hit the like and share button!
CSN Team.
Don't miss this opportunity
Enter Your Details