– NFL Power Rankings –
The NFL has crowned a new champion, with the super wild-card weekend of six games over three days almost finished, eight teams will be left standing in NFL playoffs.
There are still clear favorites in the race to reach and win Super Bowl 56, but there's a bit of a shakeup in their biggest challengers based on who survived and how they played while doing it.
There's only one thing to think about when one NFL season ends with the best team in the league crowned as Super Bowl champions: Who will win it all next year?
The action doesn't stop in the offseason as teams reset their rosters, for better or for worse, through NFL free agency in the draft.
There already are the early odds on just how every team, from 1-32 will fare in 2022, from great to bad.
NFL Power Rankings 2021
The Power Rankings are ready for our annual late-winter hibernation, but not before one last look at the league of 32. The Power rankings are listed below; carefully read to the end.
1. Los Angeles Rams (16-5) Ranking No. 1
The Rams went all in and hit a royal flush. Sunday's 23-20 win over the Bengals in Super Bowl LVI was a testament to mental toughness, resiliency — and the everlasting appeal of star power.
Matthew Stafford and Cooper Kupp willed the offense to the go-ahead touchdown in the final minutes of regulation, then Aaron Donald crashed through the Cincy offensive line to force an incompletion that clinched the first NFL championship by a Los Angeles team since 1984.
After the game, Donald dodged questions about potential early retirement, an offseason subplot the Rams and their fans can fret about later. For now, there's a parade to plan.
2. Kansas City Chiefs (14-6) Ranking No. 2
The meltdown of Patrick Mahomes and the offense in the AFC Championship Game will endure as an eternal headscratcher, but Kansas City remains in excellent position as we spin forward.
The biggest area of need comes via the pass rush: Chiefs brass should take something away from Joe Burrow being sacked just once by Kansas City in the AFC title game and 16 times in the two playoff contests that sandwiched that affair.
The Chiefs finished 29th in the league in sacks this season, a fact that put too much pressure on the back end of the defense.
Chris Jones will return as the defensive line's anchor, but he could use some dogs in the front seven.
3. Buffalo Bills (12-7) Ranking No. 3
The sting of a heartbreaking defeat to the Chiefs in the AFC Divisional Playoffs lives on in Western New York, but the future remains bright for the AFC East champions.
Josh Allen will return in September as a superstar quarterback operating at the height of his powers, and the Bills hope promoting from within will help mitigate the loss of offensive coordinator Brian Daboll, who headed south to take a big chair with the Giants.
Continuing to add pieces around Allen would be wise, though the Bills will have to get creative, with less than $5 million in projected available cap space.
4. Cincinnati Bengals (13-8) Ranking No. 4
The fairy tale had a sour ending, but Bengals fans will look back fondly on an underdog team that rose from the ashes to nearly win a Super Bowl.
The offseason directive is more clear here than anywhere else in the league: Protect the quarterback. Joe Burrow was sacked 19 times in the playoffs, easily setting an ignominious NFL record
 Solutions need to be found at guard and tackle — don't be surprised when Cincy ends up using its first-round pick and much of its available cap space on the big guys in front of Joey Franchise.
5. Green Bay Packers (13-5) Ranking No. 5
As usual in Green Bay, it all ties back to No. 12. Aaron Rodgers collected his second consecutive NFL MVP award last week, and now Wisconsin and surrounding territories wait with bated breath to see if green smoke wafts out of the chimney at Rodgers Manor, signaling the return of the great QB.
Rodgers has hinted at both retirement and a desire to finish his career elsewhere, but another excellent (regular) season for the Packers seemed to take the edge off acrimony between player and team.
Green Bay is reportedly ready to go "all in" to keep its signature star — Rodgers' ultimate decision will have a profound effect on the future of the franchise.
6. San Francisco 49ers (12-8) Ranking No. 6
We see every year how the teams with special quarterbacks end up hoisting the Lombardi Trophy in the end. Jimmy Garoppolo does not fall under that QB umbrella, but perhaps Trey Lance eventually will.
It makes the biggest decision of the offseason an easy one for Kyle Shanahan and John Lynch.
Try to maximize return in a Jimmy G trade and clear the runway for Lance, the 2021 No. 3 overall pick who played only sparingly in San Francisco's roller-coaster ride to the NFC title game. Lance is well set up for success:
The Niners have impact players across the offense and a play-caller in Shanahan who will know how to maximize Lance's varied skill set. This offseason will be about getting the kid ready for the challenge of his life.
7. Dallas Cowboys (12-6) Ranking No. 7
A 12-win season should have people feeling comfortable in a building, but that's simply not the case in Dallas.
Mike McCarthy will be under immense pressure to take the Cowboys on a deep playoff run in 2022, and the long shadow of Sean Payton (a Jerry Jones favorite currently in temporary retirement) only amplifies the stakes in Big D.
The offense finished first in points and yards in 2021, but this was a hot-and-cold attack that must achieve more consistency, especially against premium opponents.
The Cowboys need to find out if their impressive collection of stars has championship mettle.
8. Tennessee Titans (12-6) Ranking No. 8
Ryan Tannehill picked a dreadful time to have his worst game of the season, and the top-seeded Titans were one-and-done in the playoffs as a result.
The disappointment is real, but the right move is to keep building around Tannehill rather than lament his status as a good-but-not-transcendent QB.
Healthy seasons from A.J. Brown and Derrick Henry would be an immense help, and Titans brass would be wise to add more weapons in the slot and at tight end.
Without much projected cap space or a 2022 second-round pick after the Julio Jones trade, and with a potential extension for Brown on tap, GM Jon Robinson needs to be creative.
9. Indianapolis Colts (9-8) Ranking No. 9
The Colts are in a weird spot. They don't seem enamored with Carson Wentz as their quarterback of the future (or even the present), but is there a reasonable path to an upgrade?
They dealt away their first-round pick to land Wentz last February, and the free-agent/trade market doesn't appear to be flush with options.
The team could perhaps talk itself into a player like Jimmy Garoppolo or Baker Mayfield as an upgrade, but the most prudent path might be to stick it out with Wentz and hope for better results.
10. New England Patriots (10-8) Ranking No. 10
Mac Jones proved himself to be a player with legitimate upside in a largely successful rookie season. Now it's time for the Patriots to build around their young quarterback.
That starts with finding Jones a true No. 1 wide receiver that will allow New England's other playmakers to fall into more suitable roles.
There's also work to be done on the other side of the ball following profound beatdowns by the Bills in the season's final weeks.
Bill Belichick began life after Brady with a return to the postseason in Year 2 — making the leap back to true contender status will be an even tougher challenge for the legendary coach.
READ ALSO
11. Los Angeles Chargers (9-8) Ranking No. 11
The Chargers deserve credit for hitting huge on Justin Herbert and quickly building up one of the league's more dangerous attacks.
The path to the playoffs rests on the team's ability to fix a broken defense. Los Angeles was a bottom-five group in points and third-down conversions allowed while surrendering the most rushing yards per game (138.9) by a Chargers team in more than 30 years.
Few teams in the league have more current available projected cap space than the Bolts — spending on the right players could spark a leap to true contender status.
12. Baltimore Ravens (8-9) Ranking No. 12
Lamar Jackson's looming contract situation stands as the biggest subplot around the Ravens as the offseason begins.
The quarterback is set to enter the fifth-year option of his rookie deal, which means it's time to do business.
Baltimore needs to lock up the former MVP to a long-term pact, then act aggressively to improve a subpar offensive line through free agency and the draft.
Jackson was sacked a career-high 38 times and spent the season's final weeks on the sideline with an ankle injury. Protect your best player.
13. Arizona Cardinals (11-7) Ranking No. 13
The season ended with an ugly fade culminating in an embarrassing no-show against the Rams in the playoffs.
And as Los Angeles surged to a Super Bowl title, Arizona was left to do damage control after Kyler Murray deleted any trace of the Cardinals from his social media accounts — a well-worn offseason trope that typically signals discontent for a star.
Then came a damning Super Bowl morning report from ESPN in which unnamed sources labeled the former No. 1 pick as "self-centered, immature and [a] finger pointer," along with a report by NFL Network's Mike Garafolo that the team wanted Murray to work on his maturity and leadership skills.
Given the apparent state of relations between QB — who has since issued a statement decrying "nonsense" — and team, don't rule out the possibility of Murray becoming a major figure of intrigue on the trade market.
14. Cleveland Browns (8-9) Ranking No. 14
Now what? The Browns have a strong roster on both sides of the ball but legitimate questions at the game's most important position.
Does Baker Mayfield get another shot as starter after an injury-plagued and inefficient 2021 campaign?
Or is it time to cut bait and trade the former No. 1 overall pick as he enters the fifth-year option of his rookie deal?
Odell Beckham's success in Los Angeles only added more fuel to the fire for those in the Trade Baker contingent — do the Browns have an outside target they believe could upgrade the position and return Cleveland to the playoffs?
This stands as one of the most fascinating subplots of the offseason. "NFL Power Rankings"
15. Las Vegas Raiders (10-8) Ranking No. 15
The Raiders have a new brain trust in place in head coach Josh McDaniels and GM Dave Ziegler, and it appears the pair is ready to commit to Derek Carr in a way Jon Gruden was never quite willing to do.
NFL Network Insider Ian Rapoport reported Sunday that the Raiders are moving forward with Carr at QB and are prepared to discuss a contract extension that would keep him in Las Vegas for the foreseeable future.
The Raiders have wiggle room here Carr still has one year and $20 million left on his current deal — but the team seems ready to put the uncertainty surrounding Carr in the rearview as the franchise begins a new chapter. A prudent decision.
16. Philadelphia Eagles (9-9) Ranking No. 16
The Eagles rode a soft schedule to a playoff berth in what was a successful transition year for the organization.
Now's the time to make a move. GM Howie Roseman enters the offseason with 10 picks in April's draft, including three first-rounders, and more than $20 million in projected cap space.
That's enough ammo to make key improvements on both sides of the ball, but special attention should be given to an offense that still needs more playmakers around Jalen Hurts.
Speaking of Hurts, the second-year QB underwent ankle surgery this month and should be ready for the start of OTAs.
17. Minnesota Vikings (8-9) Ranking No. 17
Is Kirk Cousins The Guy or Just A Guy? It's the question teams have been trying to answer for a decade now … and that eternal query has been passed down to new Vikings GM Kwesi Adofo-Mensah and incoming head coach Kevin O'Connell.
Keeping Cousins goes beyond his play on the field. The quarterback is entering the final year of his contract and carries an enormous cap hit for a team that is currently projected to be millions of dollars over the salary cap.
If an outside team was hot for Cousins, the Vikings might decide a trade is best for the franchise, even if it makes them worse in the short term.
18. New Orleans Saints (9-8) Ranking No. 18
Drew Brees exited the building after 2020. Sean Payton followed the legendary QB out the door after 2021. "NFL Power Rankings"
The promotion of longtime defensive coordinator Dennis Allen to head coach lends a sense of internal stability for the team, but there's no mistaking the fact that this is a time of immense transition for one of the most successfully run organizations of the past 15 years.
New Orleans has an immediate decision to make at quarterback. Jameis Winston is recovering from reconstructive knee surgery and is slated for free agency.
While Taysom Hill continues to operate as the team's hypothetical Option B. The smart move might be an entirely fresh start at the position.
19. Tampa Bay Buccaneers (14-5) Ranking No. 19
Tom Brady is walking the beaches of Costa Rica with his wife, enjoying the spoils of retirement after the conclusion of a legendary career.
Good for TB12 … not so good for the Bucs, who find themselves right back in the QB wilderness after two years in the Garden of Eden.
Speculation of a possible reunion with Jameis Winston tells you so much about how quickly things have changed. The good news?
The Bucs still have a very strong roster with star players on both sides of the ball. Bruce Arians will return for another year on the sidelines.
But the Bucs will be back to also-ran status if they can't identify and land a legitimate successor to Brady. "NFL Power Rankings"
20. Miami Dolphins (9-8) Ranking No. 20
The appointment of Mike McDaniel as head coach served as a pleasant distraction, but a smart hire can't wash away the bigger concerns surrounding this team.
The bombshell civil suit filed by former coach Brian Flores continues to reverberate, with NFL Power Rankings Network Insider Ian Rapoport reporting that Dolphins owner Stephen Ross could face severe discipline, "up to and including Ross losing the team by a vote of fellow owners".
If allegations that Ross offered Flores $100,000 for each loss during the 2019 NFL season are proven by a league investigation.
Quite a backdrop for McDaniel as he begins his maiden voyage as head coach. "NFL Power Rankings"
21. Seattle Seahawks (7-10) Ranking No. 21
Russell Wilson wants to stick around, and the Seahawks seem unlikely to trade their superstar in a year with an underwhelming QB draft class.
Absent a blockbuster trade, it's time to build around Wilson and improve the areas that haunted the Seattle attack — notably, pass protection and third-down efficiency.
New defensive coordinator Clint Hurtt will be tasked with improving a unit that struggled to generate pressure and force turnovers.
Seattle needs to make substantial offseason gains to escape the cellar in the hyper-competitive NFC West. Another dark January could signal the end of the Pete Carroll era.
22. Pittsburgh Steelers (9-8-1) Ranking No. 22
The Steelers had years to identify a succession plan post-Ben Roethlisberger, but they never managed to get a handle on the situation.
And so it is that Pittsburgh enters an offseason with future journeyman Mason Rudolph and first-round bust Dwayne Haskins as the only options on the roster.
Moving forward with the current in-house personnel is a recipe for disaster, and a weak QB draft class compounds the challenge.
The most sensible option is to be an aggressive player in the trade and free-agent market. "NFL Power Rankings"
The goal is to find a veteran who can operate as a) the long-term Big Ben replacement or b) a bridge option as the team assesses its position in the AFC. Good luck.
RECOMMENDED
23. Denver Broncos (7-10) Ranking No. 23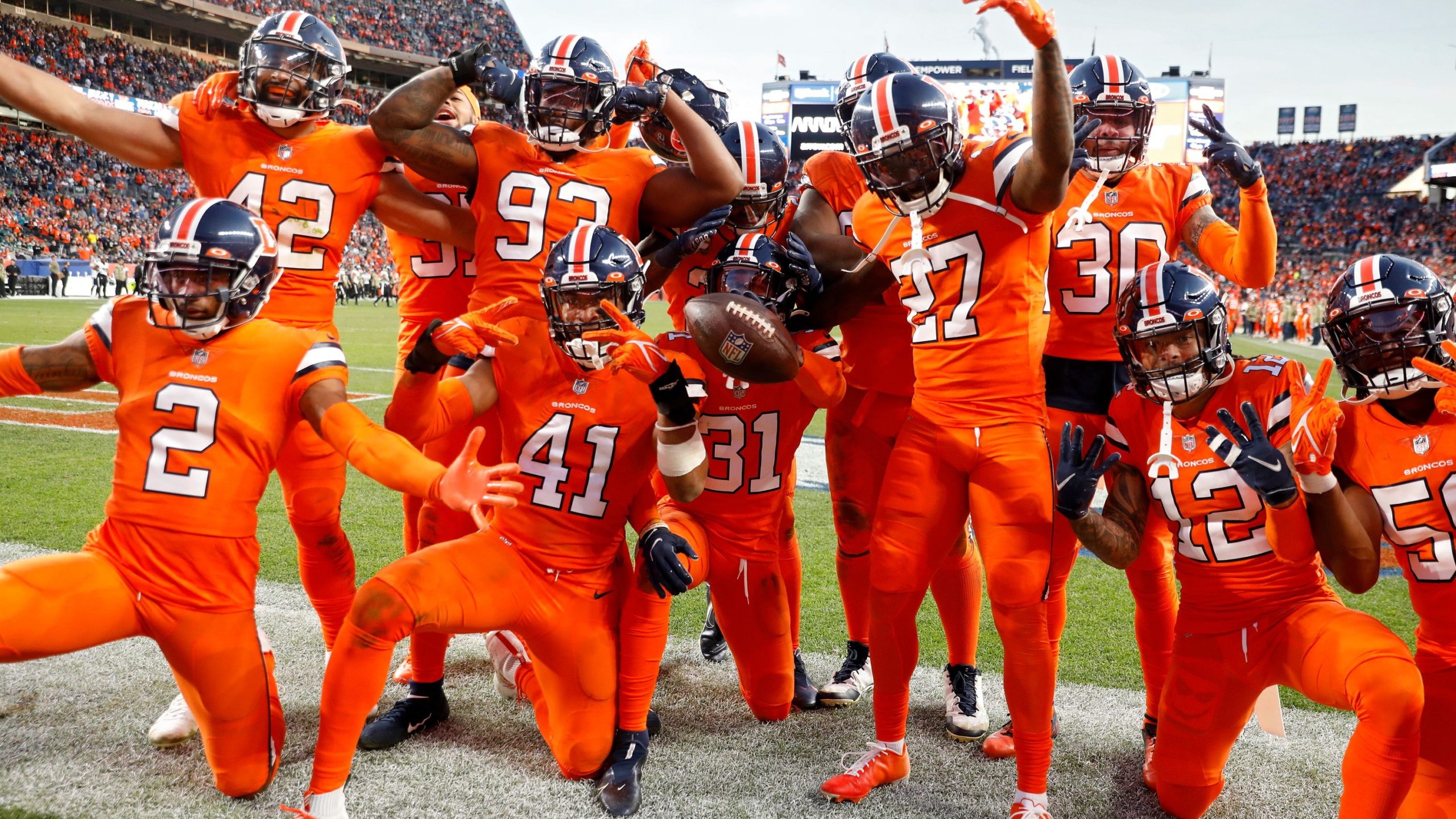 New offseason, same burning question for the Broncos. Who is the quarterback? A trade for Aaron Rodgers would be a seismic addition on the level of Peyton Manning a decade earlier.
However, that still feels like something of a pipe dream, even with former Packers offensive coordinator Nathaniel Hackett now in the big chair in Denver.
At some point, the Broncos need to get this figured out. They've churned through offensive coordinators and head coaches with relentless intensity since their Super Bowl 50 win. It's time to restore some stability to the game's most important position.
24. Chicago Bears (6-11) Ranking N0. 24
The Bears got their much-needed reboot. Matt Eberflus replaces Matt Nagy at head coach and  Ryan Poles steps in for Ryan Pace at GM.
Notwithstanding, the new braintrust will be tasked with doing what the previous regime could not: build up a competent offense around young quarterback Justin Fields.
The former first-round pick flashed at times during an uneven rookie campaign, and it is imperative that the Bears put their focus on building around the quarterback ahead of Year 2.
That's especially true at wide receiver, a positional group that needs close to a total overhaul. New Matt, New Ryan — get to work.
25. Washington Commanders (7-10) Ranking No.25
The pressure continues to build on the Commanders to find a viable long-term solution at quarterback — Ron Rivera's job might hinge on it in 2022.
Also, Taylor Heinicke has established himself as a quality backup/bridge starter in the Ryan Fitzpatrick mold, but Washington needs a passer to build around.
Three years removed from the Dwayne Haskins debacle, the Commanders could return to the first round of the draft to find a solution (they pick 11th) — but the perceived weakness of this QB class further complicates matters.
Could veterans potentially on the trade block (see: Jimmy Garoppolo, Carson Wentz, Baker Mayfield) improve matters? Meh. Quarterback is a big problem in D.C. with no clear solution.
26. Atlanta Falcons (7-10) Ranking No. 26
The Falcons were a 7-10 team that mightily overachieved. With so much work to do on both sides of the ball it's hard to know where they should start.
The defense needs a major talent infusion, notably in the department of pass rush, while the offense has to figure out what it wants to be with the 36-year-old Matt Ryan still in the mix.
Ryan's contract, cap hit and sentimental importance to the franchise combine to form a recipe that likely keeps him in town.
But he needs at least one more foundational piece on offense beyond Kyle Pitts, especially with Cordarrelle Patterson heading for free agency.
Some clarity on the murky situation surrounding Calvin Ridley would be helpful. "NFL Power Rankings"
27. New York Jets (4-13) Ranking No. 27
The Jets cannot repeat the mistakes of their recent past. The team, under different leadership, wasted vital developmental seasons with Sam Darnold by not acting aggressively to add pieces around the young QB.
However, the Jets eventually replaced Darnold with Zach Wilson, who now needs the help Darnold never got in his three years at the Meadowlands.
This wish list includes an impact wide receiver, tight end with playmaking ability and perhaps another tackle to address the concerns surrounding former first-round pick Mekhi Becton.
Flush with projected cap space and armed with two top-10 picks, GM Joe Douglas has reached his most critical hour.
28. Detroit Lions (3-13-1) Ranking No. 28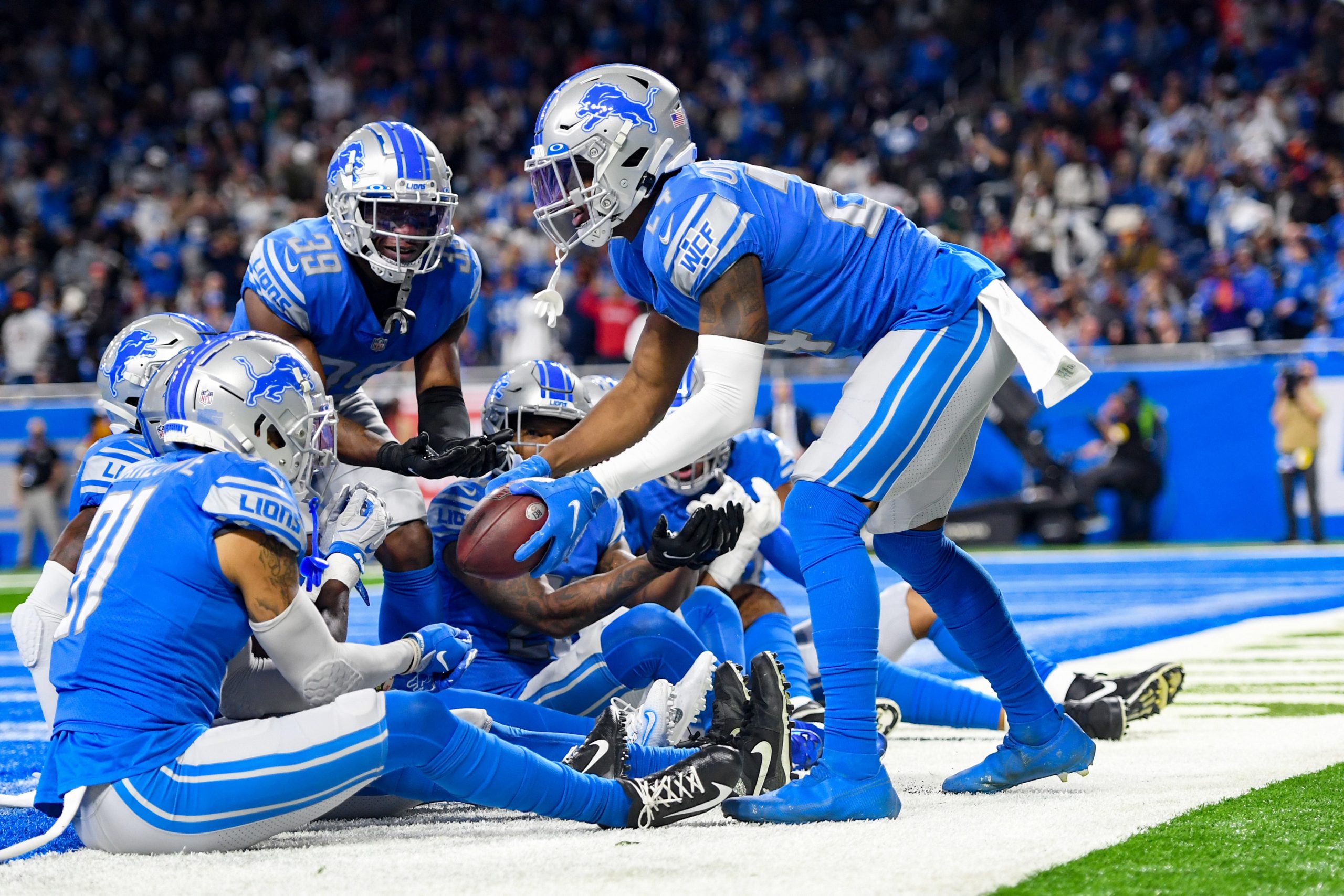 The Lions were the greatest feel-good story for a three-win team in league history. It's time to raise the bar for the people of Detroit.
A lack of compelling options in the draft could get Jared Goff a second year as the bridge starter, but uncertainty at quarterback shouldn't stop GM Brad Holmes from acting aggressively to add pieces to an attack that was almost completely devoid of playmakers in 2021.
Detroit has two first-round picks and a nice bundle of cap space to make significant improvements to its roster. Let's give Dan Campbell a real chance at this thing!
29. New York Giants (4-13) Ranking No. 29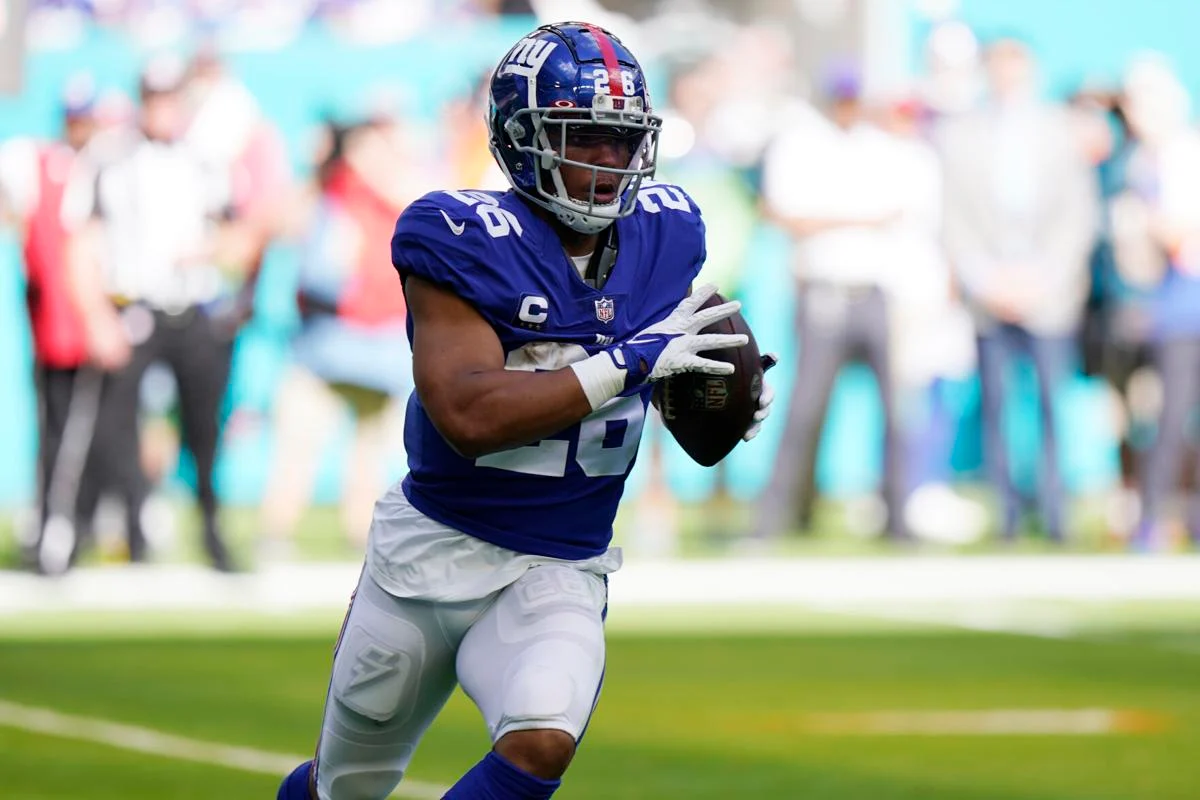 There's a new vibe at the Meadowlands and it arrived not a moment too soon. Miscast head coach Joe Judge was dismissed after two grim seasons.
Also, while Dave Gettleman mercifully headed to retirement after a profoundly unimpressive run as general manager. "NFL Power Rankings"
New coach Brian Daboll and GM Joe Schoen — both men plucked from a humming Bills operation — inherit an uneven roster and major cap issues.
One returning key figure is Daniel Jones, the former first-round pick in line for another opportunity to establish himself as the long-term answer at QB.
Jones was surrounded by a poor cast and general dysfunction, but banking on a career turnaround from him in his fourth season feels like a substantial leap of faith.
30. Carolina Panthers (5-12) Ranking No. 30
The Panthers loom as a major player in the quarterback market. Sam Darnold proved he wasn't the guy on a fairly definitive level in his first season in Carolina.
And the owner David Tepper just watched his team's No. 1 trade target last offseason hoist the Lombardi Trophy on Sunday night.
It feels very possible that Tepper will go very hard to find this year's version of Matthew Stafford — if such a player exists on this market.
Deshaun Watson would make sense from a football perspective, and the apparent discord between the Cardinals and Kyler Murray is a situation one can imagine Matt Rhule and Co. are watching with lusty interest.
31. Houston Texans (4-13) Ranking No. 31
Congrats to Lovie Smith for getting another big chair in the NFL Power Rankings. But be careful what you wish for; this Texans job is a tough one, maybe the most challenging in football.
Houston needs close to a total overhaul of its roster, and the Deshaun Watson situation has left the organization in a holding pattern for over a year.
Trading Watson could fetch a massive bounty, but Watson's ongoing legal limbo — he's been accused of sexual assault and inappropriate behavior in 22 active lawsuits — means Houston has little choice but to wait out a situation with no clear timeline for resolution.
31. Jacksonville Jaguars (3-14) Ranking No. 32
The Jaguars are like the kid (or grown adult Power Rankings guy) who slaps the reset button when things start to go sideways in a game of Tecmo Bowl.
The team completely botched Year 1 of Trevor Lawrence with the disastrous Urban Meyer hiring, but landing on Doug Pederson feels like a solid move (even if the circuitous route to the former Eagles coach hinted at continued dysfunction within).
A 3-14 season means Jacksonville is armed with the No. 1 overall pick for the second consecutive year to go with more projected cap space than 30 other teams. Time to take another crack at this thing.
Frequently Asked Question About NFL Power Rankings
1. Is Aaron Rodgers Declining?
Green Bay Packers quarterback Aaron Rodgers, who ranked just behind Brees and Mahomes in last season's survey, has seen his net favorability rating decline precipitously — from 32 last season to 15 this season — due to controversy surrounding his vaccination status against COVID-19
2. Is Aaron Rodgers the best pure passing QB in NFL History?
Aaron Rodgers sports the best touchdown-to-interception ratio in NFL history as well as the highest career passer rating with 104.93, which is a whole eight points ahead of second place.

Favre had an 86.03 rating, but it is no secret he liked to force passes into tight windows in high-risk, high-reward situations.
3. Is Aaron Donald a First Ballot Hall of Famer?
Green Bay Packers quarterback Aaron Rodgers shares Los Angeles Rams defensive tackle Aaron Donald is 'obviously a first-ballot Hall of Famer'.
4. What NFL Quarterback Had the Best Timing?
It is a no-brainer on Tom Brady takes the top spot on this list as the best quarterback ever. He is the most decorated NFL player of all time — winning seven Super Bowls, five Super Bowl MVPs and three regular season MVPs.
5. Who is the Best Football Team, Packers or Vikings?
The Packers look more talented, more disciplined and far more coached and prepared than the Vikings do. Packers rookie return man Randall Cobb made one of the few glaring gaffes for the Packers when he muffed a punt and the Vikings recovered it, leading to the purple's lone score.
6. How Many Super Bowl Rings Does Brett Favre Have?
Brett Favre won only one(1) super Bowls.
Now that 2021 is in the rearview and we're in 2022, the NFL Power Rankings are looking ahead. While there are still playoff berths to be earned and championships to be won.
We decided this was a perfect time to give each franchise a New Year's resolution for 2022 by giving out detailed information on their power ranking above.
What's your take on this? We believe this article was interesting. If yes, don't hesitate to share this information with your friends on Facebook, Twitter, and WhatsApp.
CSN Team.
Tags: espn nfl power rankings, nfl com power rankings, nfl defense power rankings, nfl football power rankings, nfl power rankings week 1, nfl power rankings week 10, nfl power rankings week 11, nfl power rankings week 12, nfl power rankings week 13, nfl power rankings week 14, nfl power rankings week 15, nfl power rankings week 2, nfl power rankings week 3, nfl power rankings week 4, nfl power rankings week 5, nfl power rankings week 6, nfl power rankings week 7, nfl power rankings week 8, nfl power rankings week 9