DOWNLOAD YOUR SCHOOL UP-TO-DATE POST UTME PAST QUESTIONS HERE
Nigerian Army Salary Structure Monthly and Annually Earnings.
Nigerian Army Salary Structure… The Nigerian Army has played a major role in the country in terms of security and perhaps they deserve bountiful and enviable rewards as salary. Contrary to the belief of some people that Nigerian Soldiers earn heavy monthly salary, we ascertain the Nigerian army salary earned every month end by Soldiers according to their ranks.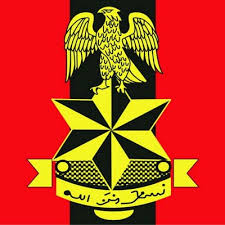 A Nigerian soldier is being paid according to his or her rank and years of service. The Nigerian Army's basic function is to safeguard the nation against any sort of external aggression, support the interest of its citizens and country and it is known to be the largest in West Africa, however according to a report on globalsecurity.org most of the soldiers can perform a little more than the basic defensive operations.
Salary Structure 
Nigerian Army Salary Structure for Non-Commissioned Officers
Private Soldier – N48-49,000
Lance Corporal – N54-55,000
Corporal – N58,000
Sergeant – N63,000
Staff Sergeant – N68,000
Warrant Officer – N80,000
Master Warrant Officer – N90,000
See how to : Download Nigerian Army Up-to-date Pastquestions and Answers
Nigerian Army Salary Structure for Commissioned Officers
Second Lieutenant – N120,000
Lieutenant – N180,000
Captain – N220,000
Major – N300,000
Lt. Colonel – N350,000
Colonel – N550,000
Brigadier General – N750,000
Major General – N950,000
Lt. General – N1 million
General – N1.5 million.
Crocodile Smile and Operation Python Dance Salary Scale.
You might be wondering how much is the salary of soldiers fighting Boko Haram? (Crocodile Smile and Operation Python Dance) According to an authoritative report, it states that Nigerian soldiers fighting Boko Haram earn N60K as salary but another report debunked it and put the correct figure as N49,000 equivalent to $249 monthly or £157 monthly while daily feeding allowance is N500.
You should be aware that the Nigerian army is the largest of the Nigerian Armed forces but not the highest paid. It is their sole duty to be responsible for land warfare operations, just like the Navy is responsible for protecting the water boundaries of the nation. On the other hand, the Airforce is responsible for securing Nigeria's air space against external threats.
The Nigerian Army is among the most equipped military in Africa and its affairs are dully managed by the Nigerian Army Council. The Chief of Army staff is also the head commander of the army and his salary the highest. Since its inception, they have been involved in various peace keeping missions and series of combats, both on the local and international scene. Latest of these wars is the war against the Boko Haram insurgents.
Brief History of Nigerian Army.
Prior to independence, the Nigerian Army first began as the Royal West African Frontier Force which was founded in 1900.  Officers were dully trained by the British which saw them participate in the Second World War in support of Great Britain as part of the 1st (West Africa) Infantry Brigade, the 81st and 82nd (West Africa) Division and. They were also involved in combat at the East African crisis then.
RELATED: Nigerian Police Salary Structure
During the independence period, the number of indigenous men and officers in the Nigerian army was totalling 18,000. Payments made to these officers then was in shillings. It was not until in mid 1970 that the number rose significantly to 126,000. At these time, salaries of these military men were paid in pounds.
These officers were splitted into three divisions. The reason for the increase in number was due to more able bodied people enlisting in the army due to the Nigerian civil war. Then, salary structure of the Nigerian Army officers had not yet being allotted by the supreme military council due to the crisis that rocked Nigeria. Possibility, officers were paid using the British pounds and scale.
History had it that it was until 1973 when the use of Naira was introduced, there was a high level of corruption among the commanders in the army. These led to the series of coup d' etat that surfaced in the following years which ushered in regime upon regime in the country. It got to a point were Lieutenant Colonels were commanding brigades and sergeants were commanding platoons. The warrant officers then commanded officers too as divisions were fighting independently.
However, many inexperienced hands and poorly trained men who had no job enrolled in the Nigerian Army. This caused the image of the military to dwimdle as lack in discipline and professionalism saw cases of civilian massacre, supporting a political divide infused into the army.
It was General Olusegun Obasanjo, who made an effort to reorganize his division when he was appointed the General Officer Commanding of the 3rd Division at that time. As a result of the reorganization by Obasanjo, salaries improved as he was able to improve on the logistics of division. This improvement heralded the end of the civil war as offensive tactics were deployed to defeat the Biafran soldiers.
After the Nigerian Civil War, there were casualties recorded which reduced the number of able bodied men available in the army to 62,000. The 3 divisions were also increased to four divisions which were stationed at different regions. This was to augument for the previous regional structure Nigeria operated before the civil war took place.
Each of these 4 divisions logistics were interwoven as they had access to weapons, armouries and other equipment at their disposal so as to improve the cooperation among them. The 1st Division was stationed at Kaduna as its headquarters, the 2nd Division was stationed at Ibadan as its headquarters, the 3rd Armored Division was stationed at Rukuba Cantonment Jos while 81st Division was stationed at Enugu as its headquarters.
While the Nigerian military might not be the strongest in Africa , it has participated successfully in a number of international peace keeping missions and tactical combat operations. The Liberian war is just and example and infact, ECOMOG established by ECOWAS in 1990 is currently dominated by the Nigerian Army.
Nigerian army proved itself to be experts in mobilizing, deploying and sustaining brigade-size forces to provide the needed support for the peacekeeping operation in Liberia.  They have also participated under the umbrella of ECOMOG in conflicts in various countries, like Sierra Leone, Somalia, Rwanda, Angola and former Yugoslavia.
Nigeria's participation in Liberia in 1990, 1997 and 2003 was mainly responsible for the quelling of the civil war in that country and the ousting of Charles Taylor, who was later exiled into Nigeria.
The Nigerian Army was also involved in 2004 at Dafur, Sudan as part of the Africa Union Forces.   The Nigerian army also deployed troop to Mali in 2013 as part of African-led International Support Mission to Mali.
We believe this article was interesting, if yes, don't hesitate using our share button below to inform – friends and relation via Facebook, twitter or Google+.
CSN Team
Join Over 500,000+ Readers Online Now!
♦ Subscribe NOW to Latest GIST from CSN PORTAL in Your EMAIL ADDRESS
Get Latest Smart Phones at a Cheap and Affordable Price @ TECHDRILLERS.COM
---
Copyright Warning:
Contents on this website may not be republished, reproduced, redistributed either in whole or in part without due permission or acknowledgement. All contents are protected by DMCA.
---
The content on this site is posted with good intentions. If you own this content & believe your copyright was violated or infringed, make sure you contact us at [email protected] to file a complaint & actions will be taken immediately.
---
Don't Attend to Any Call from this WEBSITES Pertaining to any Job or Scholarship Offer Requiring Money.
Tags: Nigerian Army, Nigerian Army Monthly Earnings, Nigerian Army Salary Structure