– Zenith Bank Vision and Mission –
Zenith Bank Vision and Mission – Are you having issues contacting Zenith Bank customer care? No matter what you might need, we will solve all your answers on the Zenith Bank customer care number. Carefully read through to find your solution.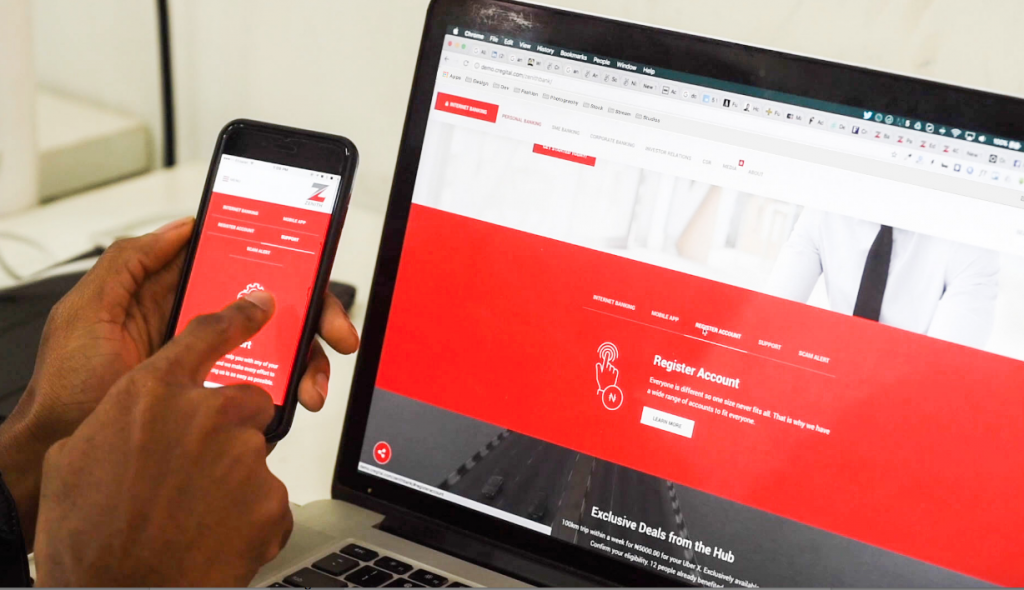 Zenith Bank Customer Care Number
ZENITH DIRECT CUSTOMER CONTACT CENTER
Email: [email protected]
Phone: 234-1-2787000, 0700ZENITHBANK
Head Office and Branches
Head Office Branch Our Head office is at:
Plot 84, Ajose Adeogun Street, Victoria Island
Lagos, Nigeria.
Tel: 0700-ZENITH-BANK
ZenithDirect: 234 (1) 2787000,
0700-ATM-ZENITH
ATM Unit: 0700-286-936484
0700-CARD-ZENITH
CARD Unit: 0700-2273-936484
Fax: 234 (1) 2618212
E-mail: [email protected]
Please click here to view all our branches nationwide.
READ ALSO!!!
About Zenith Bank
Zenith Bank is a large financial service provider in Nigeria and Anglophone West Africa. It is licensed as a commercial bank by the Central Bank of Nigeria, the national banking regulator.
As of 31 December 2016, it holds ₦:4,739,825 million in total assets, with shareholders' equity of ₦:616,353 million. They listed the company on the Nigeria Stock Exchange and the London Stock Exchange.
Vision
To become the leading Nigerian, technology-driven, global financial institution that provides a distinctive range of financial services.
Mission
To build the zenith brand into a reputable international financial institution recognized for innovation, superior performance and creation of premium value for all stakeholders.
Core Values
Integrity, Professionalism, Corporate Governance, Loyalty, and Excellent Service.
READ ALSO!!!
People, Technology, Service
Zenith Bank Plc was established in May 1990 and begun operations in July of the same year as a commercial bank. The Bank became a public limited company on June 17, 2004.
They listed it on the Nigerian Stock Exchange (NSE) on October 21, 2004. This was following a highly successful Initial Public Offering (IPO).
Zenith Bank Plc currently has a shareholder base of about one million. It is Nigeria's biggest bank by tier-1 capital. In 2013, the Bank listed $850 million worth of its shares at $6.80 each on the London Stock Exchange (LSE).
Additional Information
Headquartered in Lagos, Nigeria. Zenith Bank Plc has over 500 branches. Also, it has business offices in prime commercial centers in all states of the federation.
In March 2007, the Financial Services Authority (FSA) of the United Kingdom licensed Zenith Bank to establish Zenith Bank (UK) Limited as the United Kingdom subsidiary of Zenith Bank Plc.
Zenith Bank Plc blazed the trail in digital banking in Nigeria. Scoring several firsts in the deployment of Information and Communication Technology (ICT) infrastructure.. This was to create innovative products that meet the needs of its teeming customers.
More Information
The bank is verifiably a leader in the deployment of various channels of banking technology. The Zenith brand has become synonymous with the deployment of state-of-the-art technologies in banking.
Driven by a culture of excellence and strict adherence to global best practices, the Bank has combined vision, skillful banking expertise, and innovative technology to create products and services.
These services that expect and meet customers' expectations; enable businesses to thrive and grow wealth for customers.
Zenith Bank Business
Zenith Bank will continue to offer specialized financial services such as Pension Management. However, they would discontinue services in Insurance, Mortgage, and financial advisory services.
This is in line with its decision to adopt the commercial banking license with international authorization. Their core businesses include:
1. Corporate and Investment Banking
2. Commercial and Consumer Banking
3. Personal and Private Banking
4. Trade Services and Foreign Exchange
5. Treasury and Cash Management Services
6. Other Non-Bank Financial Services mainly through subsidiaries
Visit Homepage–For More Information
READ ALSO!!!
FAQs on Zenith Bank Vision and Mission
Below are the frequently asked questions on Zenith bank vision and mission
1. How can I transfer money from Zenith Bank to other banks?
To transfer money from Zenith Bank account to another bank account; Kindly dial *966*Amount*AccountNumber# from the phone number you registered with Zenith Bank, then follow the on-screen prompts for transfers.
---
2. How can I get Zenith Bank transfer code?
Dial *966*amount*accountnumber# #966eazybanking
---
3. How can I transfer money from Zenith Bank without debit card?
To transfer money from Zenith bank to friends and family, kindly Dial *966*Amount*Account Number# (e.g. *966*5000*1233567892#) from the phone number you registered with Zenith Bank, then follow the on-screen prompts.
---
4. How do I activate Zenith mobile transfer?
Dial the Zenith bank transfer code on your phone, i.e., *996#
---
5. What is USSD pin in Zenith Bank?
Simply dial *966*00# with your AlertZ number.
---
6. Can I make a transfer without ATM card?
Yes, you can.
---
7. Does Zenith Bank do MoneyGram?
With Zenith's MoneyGram services, we assure you of receiving your money from Monday through Friday nationwide and from selected locations.
---
8. Can I use online banking without ATM card?
You can activate your net banking account without visiting a bank branch just by entering your debit card details
---
9. Can I receive dollars in my Zenith Bank account?
Yes, you can.
We believe this article was interesting. Please use our share button below to inform–friends and relation via Facebook, Twitter.
CSN Team.
Tags: how to change my zenith bank alert number online, zenith bank account opening, zenith bank app, Zenith Bank Customer Care Number, zenith bank customer care number Enugu, zenith bank customer care number port harcourt, zenith bank customer care number warri, zenith bank logo, Zenith Bank Transfer Code