– Accelerated Nursing Programs New York –
Learn more about the accelerated nursing programs new york. The nursing programs offered here lay a solid basis for a prosperous nursing career. Read on for more information about these programs.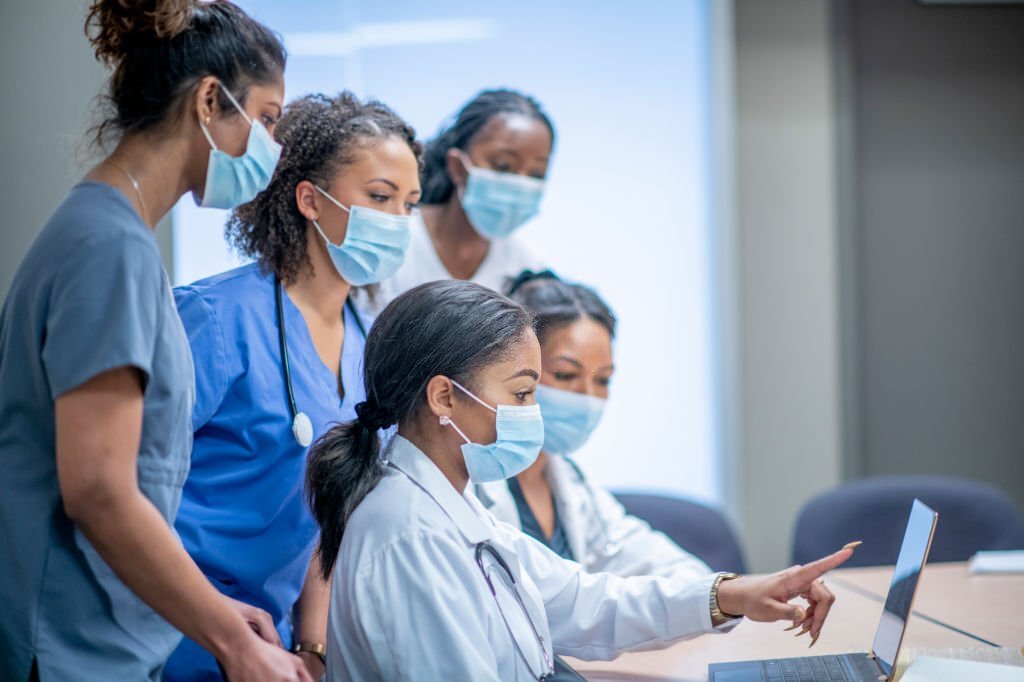 About Accelerated Nursing Programs
You may fulfill your ambition by enrolling in one of the accelerated nursing programs offered by schools and institutions in New York.
Most of the programs are on-site, however, some are flexible online options.
Enroll in the course full-time if you want to finish the program earlier. Working students who wish to enroll part-time have some hope.
Accelerated nursing programs in NYC are the best choice if you currently hold a bachelor's degree in a subject other than nursing but want to become a registered nurse.
These programs concentrate on providing you with the nursing education you need to pass the National Council Licensure Examination (NCLEX-RN) exam and swiftly obtain a New York nursing license.
Top Accelerated Nursing Programs in New York
To assist you in understanding more about each school's features and the programs it offers, we have compiled some essential information about it.
1. Binghamton University, Binghamton
One of the best nursing schools in the state is the Decker School of Nursing at Binghamton University.
The institution is renowned for its excellent instruction, with alumni graduating with honors and holding top positions in nursing practice and education. 
One of the well-known ABSN programs in New York, Decker's Baccalaureate Accelerated Track, allows you to become a nurse in just 12 months.
Students who complete this demanding curriculum are prepared for the NCLEX-RN and a nursing job.
To ensure that its graduates pass the exam with above-average marks, the school works very hard.
Students refine their knowledge and abilities via practical experiences in hospitals, community health centers, and long-term care facilities in and around the greater Binghamton region as part of their three semesters of the curriculum.
Eligibility Requirement:
Be secondary school graduates from approved institutions or possess an equivalent education.

Show strength in biology, chemistry, and mathematics.
READ ALSO!!!
2.
Utica College (Accelerated Bachelor's of Science in Nursing)
Utica College in Syracuse, New York, offers a demanding accelerated program for nursing students.
They will receive the fundamental training they require, besides hands-on instruction and clinical experience.
The institution places a strong emphasis on the liberal arts as a complement and has a faculty that is very accomplished.
Eligibility Requirement:
Students with non-nursing credits or a prior bachelor's degree.

Those with at least 65 college credits can start ABSN program and have  a cumulative GPA of 2.8.
3. College of Mount Saint Vincent, Riverdale
A Catholic university called the College of Mount Saint Vincent is in Riverdale, New York.
It was established by the Sister of Charity of New York, and it is now a prestigious university that encourages both the academic and professional development of its students.
A rigorous curriculum that prepares students to become licensed nurses is its Accelerated Nursing degree.
It is offered at both the college's Riverdale and Manhattan locations and lasts for an entire year and a half.
We cover every learning curve that this profession requires in the training that students complete, from pathophysiology and health assessment of leadership and childbirth.
4. Adelphi University, Garden City
Since its founding 70 years ago, Adelphi College of Nursing and Public Health has been at the forefront of training skilled nurses who have a beneficial influence on society at large.
The institution has over 8,000 alumni, and its graduates are effective nurses working in a variety of situations.
With the aid of intense class work and experience learning, graduates of our 14-month full-time Accelerated Bachelor of Science in Nursing program are prepared for a successful nursing profession.
5. Dominican College of Blauvelt, Orangeburg
Dominican College of Blauvelt is a higher education facility that offers instruction based on values and with consideration for its Dominican history.
Its nursing school is a popular choice for those interested in pursuing an accelerated bachelor's of science in nursing because of its handy location just 27 kilometers from New York City.
The three hard semesters of the 12-month program's standard nursing curriculum are quite demanding.
6. Hartwick College, Oneonta
Hartwick College was established as early as 1797. By successfully overcoming the hurdles on a social, psychological, and intellectual level, Hartwick graduates are prepared to succeed in today's quickly changing world.
The 1:10 student-to-faculty ratio guarantees students receive the finest possible individualized attention from their instructors, who are also subject experts.
With over 60 groups and over 700 leadership opportunities on campus, students may experience holistic growth besides academics.
7. Hunter College of CUNY, New York
For the past 60 years, the Hunter-Bellevue School of Nursing at the City University of New York's (CUNY) Hunter College has offered a high-quality nursing education to a diverse student body.
It is on the Brookdale Health Sciences Campus. Being a member of one of the most prominent and established public universities in the nation benefits the nursing program in terms of exposure to research and academic resources.
Students are prepared to practice nursing for advanced and leadership roles by knowledgeable teachers.
8. New York University Rory Meyers College of Nursing, New York
NYU Meyers, the second-largest private nursing institution in the US, was founded in 1932.
A robust atmosphere for research and innovation, supported by an outstanding staff, may be seen in the college's ranking as the 11th most NIH-funded institution in 2018.
It should come as no surprise that its alumni are in positions of considerable leadership in the nursing industry and are at the forefront of patient care.
One of the most sought-after second-degree nursing programs in New York is provided by NYU Meyers.
For individuals considering a career transition, this 15-month program is the best option for study.
Eligibility Requirement:
Completion of a bachelor's degree from a college or university with regional accreditation.

Demonstrate strong academic performance.
READ ALSO!!!
9. Phillips School of Nursing at Mount Sinai Beth Israel, New York
Since its founding in 1904, Mount Sinai Beth Israel's Phillips School of Nursing (PSON) has dedicated itself to providing the best nursing education possible.
Students are given many study alternatives, guaranteeing convenience without sacrificing educational quality.
Students have clinical rotations in a range of inpatient settings across the seven hospitals that make up the Mount Sinai Health System, which is an essential component of the system.
10. Lehman College, Bronx
Over 90 undergraduate and graduate degree programs are offered at Lehman College, a public, comprehensive, coeducational liberal arts institution.
It is a senior college of the City University of New York and was founded in 1967.
A staff dedicated to quality in teaching, scholarship, and community service supports the Lehman College Department of Nursing's training of a multicultural student body.
Students are equipped to engage in lifelong learning, think critically, and practice nursing with empathy and care.
Thank you for taking the time to go through this article on accelerated nursing programs new york.
If you find this article interesting, kindly share it with friends and family on social media.
CSN Team.