ADS! Download JAMB CBT Software Now for FREE!
Best Sample: After an interview, whether it's over the phone, through video chat, or in person, you should always send a thank you letter to your interviewer. Yes, it is very important but it is not compulsory. I will tell you why this appreciation is important. Keep reading!
Best Sample Thank You Email: Why is it Important to Write a Thank-you Letter
When you write a thank-you note after an interview, you gain yet another opportunity to influence your potential employer's decision. If you write a thank-you note, you can reiterate your interest in and qualifications for the position.
Although you can mail a thank-you letter to your interviewer, it's best to email within 24 hours of the interview instead. When you email, you can connect with the hiring team much more quickly and influence their decision before they complete the hiring process.
How to Write a Best Sample Thank You Email
1. Create a clear subject line
No puns, no jokes, go straight to the point. It's the only way to make sure your thank-you email gets opened.
Sample subject lines for a thank you email:
Thank you, [Interviewer's Name]!
Thank you for your time and advice
Thanks for the interview yesterday
I enjoyed learning more about [Company Name]
Thank you!
2. Open with a personal greeting
Address the hiring manager directly, by name.
If you've interviewed more than one person, send personalized thank-you notes to each of them.
3. Express your appreciation
Since it's a "thank you email" open with a "thank you!"
Be sincere and authentic when expressing gratitude or appreciation.
Show that you care about the time the interviewers spent with you describing the details of your position.
4. Restate that you're interested in the job
During the interview, your future employer wants to make sure you're the right fit for the company. But…
They also want to know you're genuinely eager to join. Make sure to mention that in thank you email.
If the interview made you realize the job is not right for you, clearly state that in thank-you email. The hiring manager will appreciate your honesty, plus, you'll help them save time.
5. Refer to something specific you discussed during an interview and make an offer
Identify what's particularly interesting to you about the position and explain why. This way, you'll make your email after an interview feels personalized.
Refer to your skills and experience and show how you're going to use them to help your future employer get what they want.
6. Remind them about the established response deadline
 How to end a thank you email after an interview?
The golden rule is, be brief and polite. A succinct paragraph such as the one below will do: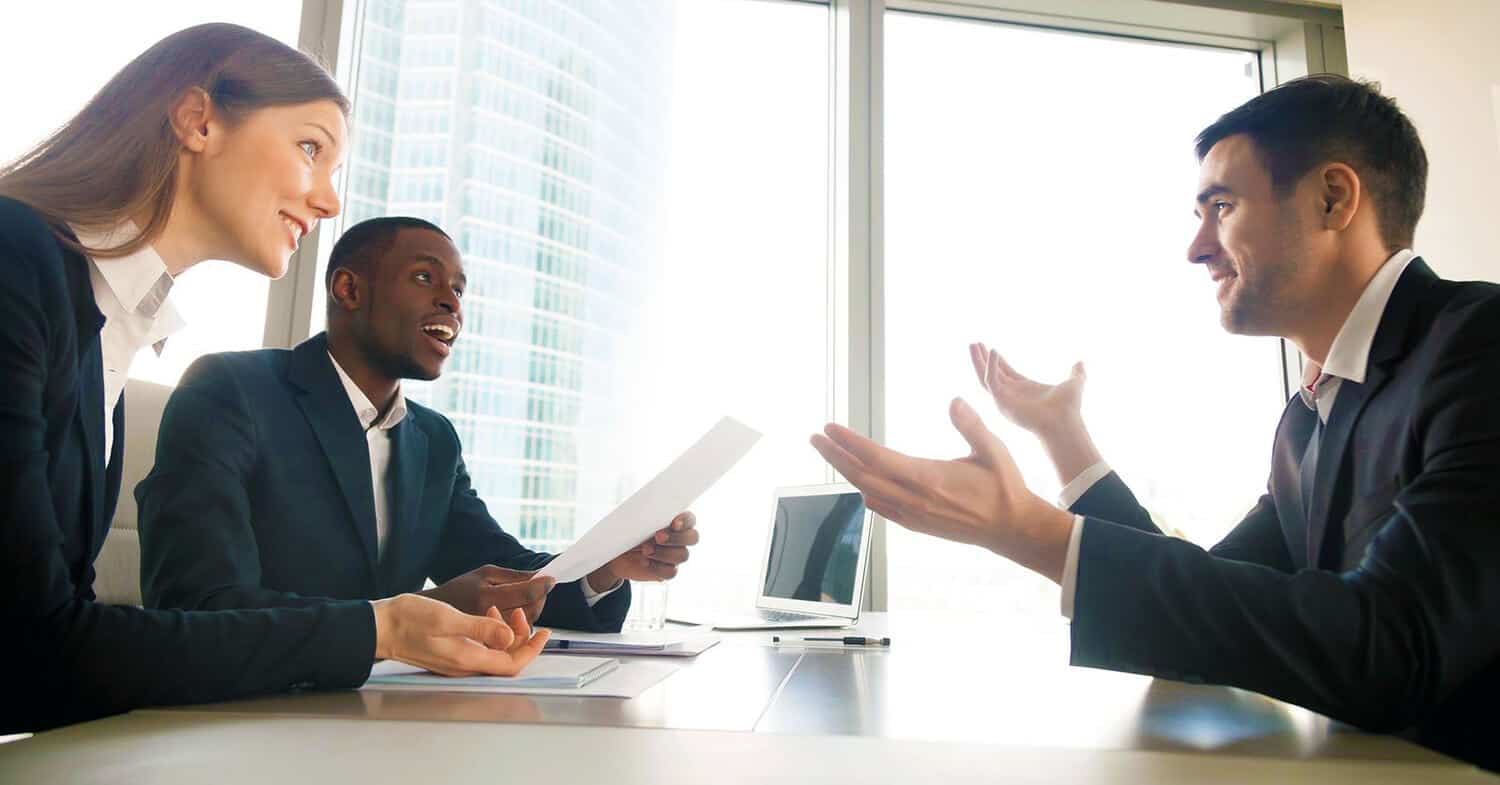 Should you need any additional information from me that could assist with the decision-making process, feel free to contact me. I look forward to our call next week as discussed.
7. Close with a professional sign-off
Thank them again.
Sign off with a "sincerely" synonym followed by your full name.
Below, put your basic contact details: telephone number and email address.
Optionally, add extra links (e.g. your LinkedIn, Twitter, or a personal website).
Right
Subject Line: Thank You Amanda!
Hello Amanda,
Thank you so much for taking the time to meet with me and talk about the position of the Senior Digital Marketing Specialist with ABC Inc. yesterday. It was a pleasure to learn more about your approach to growing organic traffic.
Our conversation made me even more excited to join ABC. What interested me in particular was how sharply your efforts are focused on the actual reader experience, not just technical SEO issues.
I was thinking about what you said regarding your plans to expand the email subscribers base by offering free bonus content downloads in the upcoming quarter. In my current role as Content Marketing Specialist with XYZ I found that using contextual click-triggers for bonus downloads within blog posts increased the subscription rate by 35% compared to regular pop-ups. I hope that helps!
I'm sure my experience can translate into similar success as your new Senior Digital Marketing Specialist.
If you need any additional information from me at this point, please feel free to contact me. Looking forward to hearing back from you next Friday, as discussed.
Thanks again for your time!
Sincerely,
Jane Redlock
515-255-0812
[email protected]
Wrong
Subject line: Great interview, thank you!
Dear Hiring Manager,
I enjoyed meeting you in person after all these emails we've exchanged. It was a pleasure to be interviewed yesterday.
I already said how excited I was to join your team. I've achieved so much in my current position (as you've seen on my resume) and I know I will be a great asset to your company.
Please, let me know as soon as you know anything about the further steps of the recruitment process. I hope to meet you again and become one of your team members soon! So excited!
Best,
Joe Fallange
Best Sample Thank You Emails: More Formal Job Interview Thank You Note Sample
Subject Line: Appreciate your time and advice, Mr./Ms. [Interviewer's Last Name]
Dear Mr./Ms. [Interviewer's Last Name],
I want to take a moment to thank you for taking the time to talk to me about the position of [the position you're applying for] with [Company Name] yesterday. It was truly inspiring to have such a meaningful conversation with someone who shares my approach to [the type of business activities you discussed] and to learn about your industry insights.
The information you shared about your future projects convinced me that this job is a perfect fit for my professional and personal interests and one where I could make a valuable contribution. I particularly enjoyed learning about [specific information about the job the interviewer shared with you] since [the reason you found it interesting].
I was also thinking about what you said on [the upcoming challenge your interviewers mentioned]. In my current/previous role as [your current position] I found that [a quick explanation of how you tackled a similar problem].
Finally, please find attached the details of some of my projects we discussed and an exact documentation of their business impact.
Should you need any additional information from me that could assist with the decision-making process, feel free to contact me. I look forward to our call next week as discussed.
Thank you once again.
Best regards,
[Your sign-off]
Best Sample Thank You Email: Does Send a Thank-You Note Work?
It can if the note is well written.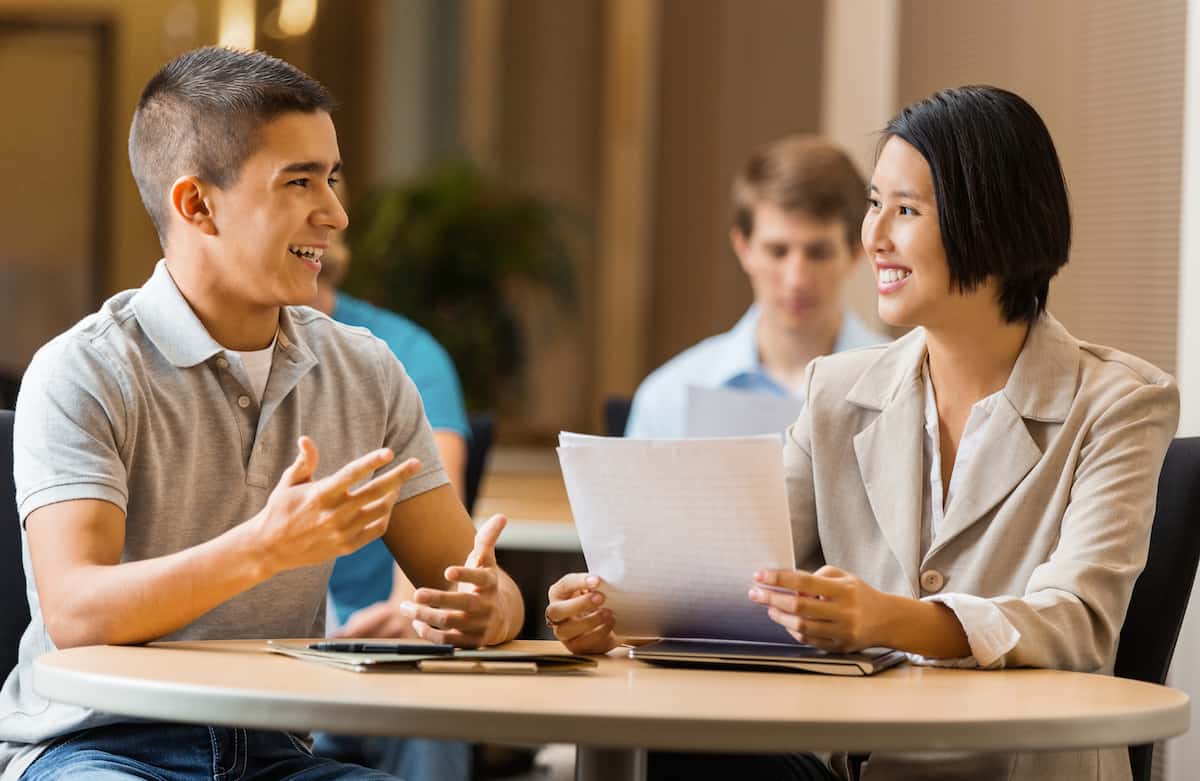 "There are times when the candidate has a terrible first round, usually due to nerves," Smith said. "But they took the time to write a sincere and well-considered note explaining their interest in the role and how their experience makes them uniquely qualified."
Other times, Smith notes, there are phone screens instead of in-person interviews, and those who write a thank-you note are automatically invited back for an in-person interview. Sutherland had a similar experience.
"I got my college internship at The Detroit News because I handwrote a thank-you note," Sutherland said. "How do I know? One day in the newsroom that summer, the editor told me I was the only one who wrote a thank-you."
Augustine noted that sending a thank-you note doesn't automatically increase your chances of getting the job; however, dismissing this bit of post-interview etiquette might decrease your chances of receiving an offer.
"While not every recruiter or hiring manager cares whether a candidate sends a thank-you message, I've never heard of a single one, in any industry, think poorly of a candidate for sending a thank-you note," said Amanda Augustine.
Finally, I will advise you to always choose your words carefully and double-check the spelling of anything you are not 100% sure of. When you handwrite a note, you don't have a built-in spell check to keep you from embarrassing yourself with bad spelling. You can also share this article with your friends on their social media handles.
CSN Team.
Join Over 5 Million Subscribers Today!
---
=> FOLLOW US ON INSTAGRAM | FACEBOOK & TWITTER FOR LATEST UPDATE
Tags: Best Sample Thank You Email, Best Sample Thank You Email After a Job Interview, How to Write a Best Sample Thank You Email, Sample Thank You Email, Why is it Important to Write a Thank-you Letter