Congratulations! You have just completed your high school certificate and you are trying to figure out what's next. Also, you are thinking about whether to go for a BS degree or BA degree. There is more to learn. In this article, we will explore the differences between a BS degree and a BA degree to help you discover what's next for you.
About Bachelor's Degrees
A Bachelor of Science (BS, BSc, SB, or ScB; from the Latin baccalaureus scientiae is a bachelor's degree awarded for programs that generally last for three to five years.
The first university to admit a student to the degree of Bachelor of Science was the University of London in 1860.
The word "Bachelor's Degree" has been in existence since the 12th century. The term baccalaureus, or bachelor, was first used in the 12th century to refer to a knight bachelor, who would have been the lowest ranking knight in medieval Europe.
Through popular etymology, the term morphed into the phrase 'Bachelor's degree' in the year 1700. Now, 'Bachelor's degree' refers to an undergraduate degree that is given to a college or university student who completes four to five years of study.
What's more?
Bachelor's degrees generally require 120-credit hours if your school follows a semester system, and 180-credit hours if your school follows a quarter systems.
Classifications of Degree programs include:
Major classes: specific classes tailored towards your major, an in-depth study of your subject matter
Electives: courses that compliment your major but may not directly relate to it. Used to broaden your education and customize your degree to fit your interests and career goals.
General Education classes: foundational coursework like basic classes in English, Math, Science, and/or History.
Bachelor of Science Programs
A Bachelor of Science degree (or BSc for short) is a degree awarded at universities around the world for completion of an undergraduate-level study in a science- or technology-related field.
Enrolling in a BSc degree program translates to making a significant investment in one's professional career.
In addition to the enhanced career prospects that can be gained by taking a Bachelor of Science, students also develop valuable personal skills and fulfill a crucial prerequisite to Master's studies.
Biological and Life Sciences, Business, Engineering and Technology, and the Natural Sciences are the key academic fields of study that offer BSc degree programs.
Differences Between BA and BS Degree
Read through carefully to know the differences between Bachelor of Art and Bachelor of Science
1. What is a B.A. (Bachelor of Arts)?
The B.A. label is typically pinned to undergraduate studies like Languages, Arts & Music, Communication, and most of the disciplines in the Humanities area.
A Bachelor of Arts degree is all about theoretical knowledge on certain subjects and it is the ideal option for students who plan to later follow a Master's or Ph.D. degree in the same field – especially if they are interested in pursuing a career in education or research.
A B.A. can take three to four years to complete, depending on the country and the institution:
Examples of countries with four-year Bachelors: The US, Japan, Spain, Greece, Ireland, Turkey
Examples of countries with three years Bachelors: all the EU countries, Australia, Canada, New Zealand, Norway
To put it simply, it's an undergraduate degree for abstract thinkers, for those who believe the night is too short to finish talking about concepts and ideas.
You can find numerous Bachelors of Arts in countries like:
B.A. degrees in Canada
B.A. degrees in Australia
Also, B.A. degrees in the USA
2. What is a BS Degree?
A Bachelor of Science differs from a BA degree in that it will not focus on the humanities. Instead, it will dive deep into mathematics and science coursework.
It will yield fewer credits in foundational courses and spend more time in the actual major. You'll spend more time pursuing an area of expertise in your field, which will allow you to study your discipline at a more in-depth level.
Generally speaking, BS degrees will focus on majors in technical fields like technology, science, and math.
Benefits of the degree could include:
more specialized education in your field
more concentration options
a degree in a more technical/practical discipline
possibly a more straight-forward class schedule
depending on your career aspirations, your technical degree could give you a competitive edge over applicants with a BA degree
Degrees that typically yield a BS degree:
Business
Economics
Computer Science
Nursing
Mathematics
Biochemistry
Physics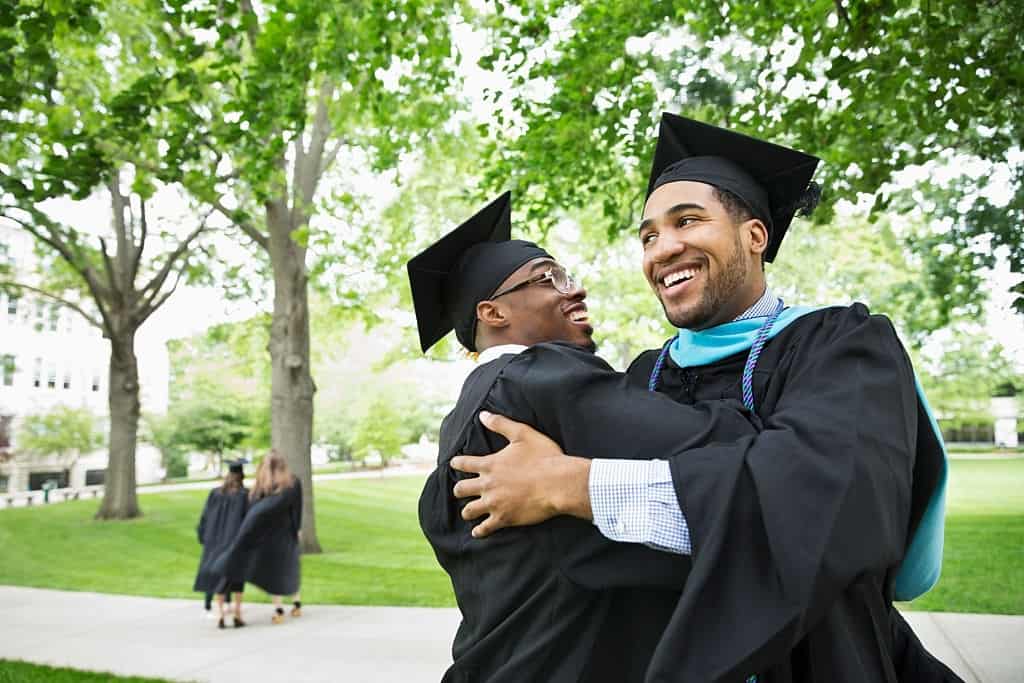 Important Information
Whether Bachelor of Science or Bachelor of Arts degrees are awarded in particular subjects varies between universities. For example, an economics student may graduate as a Bachelor of Arts in one university but as a Bachelor of Science in another, and occasionally, both options are offered.
Some universities follow the Oxford and Cambridge tradition that even graduates in mathematics and the sciences become Bachelors of Arts, while other institutions offer only the Bachelor of Science degree, even in non-science fields.
At universities that offer both Bachelor of Arts and Bachelor of Science degrees in the same discipline, the Bachelor of Science degree focuses more on a particular discipline and its target on students intending to be a graduate or a profession in that discipline
Colleges generally grant BAs in humanities and social sciences fields. For example, majors in English, history, and communications typically earn a BA. Alternatively, a BS includes science and math majors such as chemistry, computer science, and environmental science.
Similarities Between BS Degree and BA Degree
BA and BS students must both earn at least 120 credits to complete their bachelor's degree. In both options, enrollees complete classes in their major, general education requirements, and electives.
Which Degree is Better, is it BA or a BS?
Academically, a Bachelor of Arts degree and a Bachelor of Science degree are equally valued. Both offer the students who earn them the opportunity to continue their education at the master's degree level if they are so inclined.
But, the two tracks do tend to hone different strengths. The coursework required for a Bachelor of Arts degree generally allows students to sharpen their communication and writing skills.
By comparison, the demands of a Bachelor of Science degree typically foster analytical skills and a detailed understanding of subject matter.
When deciding which degree program is the best fit, you should consider those classes that were of interest to you in the past. Also, what will interest them to study and what future career options they would like to pursue, advise admissions director Rachelle Hernandez.
Understanding the difference between a B.A. and a B.S. can help students choose the degree program that is right for them.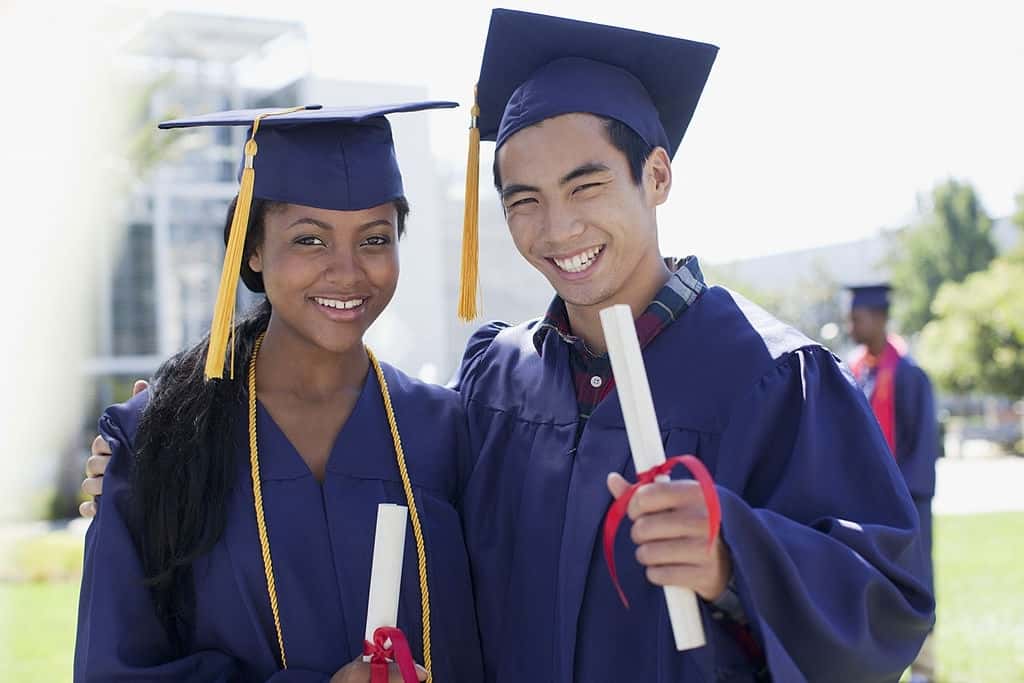 Frequently Asked Questions
Question 1: Which degree should I choose, a BA or BS?
Answer: Once you declare your major, you'll know which degree path you are on, either a Bachelor of Arts or a Bachelor of Science degree.
So, before you get to that point, you'll want to consider a few factors just to make sure you are as successful as possible.
Question 2: Are employers looking for a Bachelor of Arts or Bachelor of Science degree?
Answer: As a whole, a BA or BS degree doesn't necessarily matter for your future employers. What matters more is that you have a Bachelor's degree in the first place and that it's relevant to the specific job you are applying for.
Question 3: Do some degrees offer a choice between a Bachelor of Arts and a Bachelor of Science in the same field?
Answer: Some subject matter will determine which degree type you get. For example, if you are majoring in English, you will most definitely get a BA in English. Likewise, a degree in Biology will yield a BS in Biology.
But, in some cases, some majors like History or Psychology might offer both options. And we know that is where things can get extremely confusing.
But, you have the tools now. Think about what we've already said about evaluating your strengths, likes, and future plans to help you make a decision.
For example, if you are pursuing a degree in Psychology, you could pick between a BA or a BS in Psychology. But, depending on your future career goals, which degree type you pick can matter for your future. If you plan to go into counseling.
Also, BA would be the better option, whereas, a student who is considering a career in research would want to pursue a Bachelor of Science.
Question 4: How will I pay for my Bachelor of Arts or Bachelor Science?
Answer: No matter which degree type you choose, paying for college can be daunting. Check out this article we wrote about understanding financial aid. Hopefully, this will help!
In summary, before you choose a Bachelor's program, ask yourself if you prefer to read many books and become a master in essay writing. Or you would enjoy more to shape your practical skills and get more involved in research and lab work.
If this post is useful to you, please do not hesitate to share this post with friends and relations using our share button below.
CSN Teams.
Tags: ba degree, ba degree meaning, ba vs bs degree, bachelor degree, bachelor of science jobs, bachelors of science, ms degree, what is a better degree ba or bs