ADS! Download JAMB CBT Software Now for FREE!
BSc Nursing:  Nurses are trained healthcare professionals who are capable of taking care of patients, treating them, and assisting Doctors in treatment and surgery.
The curriculum of the B.Sc. nursing course focuses on instructing students on the wide variety of fields in which nurses work; wherein they work independently and as part of a team to assess, plan, implement and evaluate care. Read through for more information.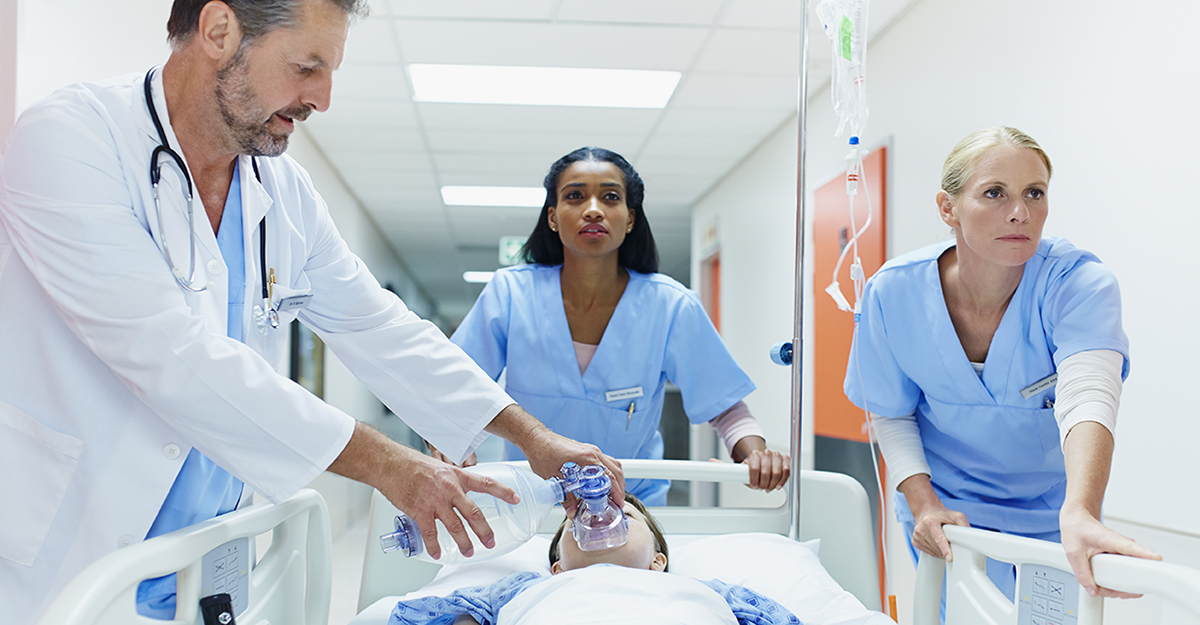 The duration of the BSc Nursing course is generally 4 years but it varies as per the institute or university in accordance with their rules. The value of the course is immense and it is lucratively job-oriented in nature.
In this article, we will have an in-depth analysis of a B.Sc. Nursing course. It covers vital course details such as duration, eligibility criteria, admission process, syllabus, and career prospects. Nursing aspirants will find this article very informative and useful.
If you are interested in the profession of nursing, the details mentioned in this article will help you make an informed choice!
A qualified RN (Registered Nurse) is capable of providing preventive, promotive, curative, and rehabilitative services to patients (individuals) and communities.
B.Sc. Nursing: What is it about?
B.Sc. Nursing course is meant to develop in students some critical thinking skills, competence, and standards required for the practice of professional nursing and midwifery. The course involves the nursing of the wounded or ill.
A lot of sectors require these graduates hence increasing their demand which is expected to increase in the future as well. In India, the course is registered and controlled by the Indian Nursing Council. Read about B.Sc. Nursing Subjects.
What do Nurses do?
Nurses work tirelessly, serving patients and assisting Doctors. Each patient is unique and has his/her set of problems and diseases.
Serving and treating patients suffering from different diseases is a challenging task. To perform such a daunting task, nurses stay focused and pay attention to small details!
Nurses usually work in healthcare setups such as hospitals (Government and Private), clinics, nursing homes & NGOs. They are also capable of providing services at rural & community level healthcare initiatives and schemes.
Nurses usually work under qualified Doctors. They are also capable of making independent decisions when such a situation arrives.
Nursing is a noble profession. Nurses bring relief into the lives of patients! It is a challenging and satisfying job. Apart from that, the job is also financially rewarding.
At the end of the day, a nurse brings smiles and happiness to the faces of patients! For many nurses, this smile brings with it that sense of satisfaction and happiness.
In short, nursing is more than just a profession. It is an opportunity to serve and treat patients. One can really bring about a change in society through this profession!
Qualities of a Nurse
Before heading to the course details- let us take a look at the skills and qualities required to thrive in this profession. A good nurse has the following qualities:
Must be compassionate. Must have a caring attitude towards patients.
Ability to work at odd hours.
Stamina and will to work for long hours without taking any break.
Must have patience. Must be adept at dealing with patients belonging to different age groups (children, adults, and aged folks).
Good communication skills. Must be good at interdepartmental coordination and patient education.
Must be disciplined. Must be focused at work.
Must have sound nursing knowledge and skills.
Must have an eye for detail.
Willingness to keep oneself up-to-date with the developments occurring in the world of nursing.
Must have honesty and integrity. Must stand up for the rights of patients.
 B.Sc. Nursing: Course Details
B.Sc. Nursing is a Degree program (Bachelor of Science Degree). INC (Indian Nursing Council) is the body governing the aspects of nursing education in India. BSc in the nursing course follows the syllabus prescribed by the INC.
The course consists of a holistic mixture of classroom lectures and hands-on practical sessions. While securing admission, make sure that the institute is recognized by the INC!
Duration
The B.Sc. in the nursing course is 4 years long.
Eligibility Criteria
Students who have passed 10+2 (Science stream- with Physics, Chemistry, and Biology subjects) from a recognized board are eligible to pursue this course. Minimum aggregate marks criteria may exist (in the case of some institutes).
Admission Process
Reputed institutes follow the merit-based admission process. Under this scheme, marks scored by students in 10+2 board examinations and/or relevant entrance tests (national, state, or institute-wise) are taken into consideration. Seats are allotted to deserving candidates on the basis of merit marks obtained by them.
Syllabus
1st-year subjects
Anatomy
Physiology
Microbiology
Nutrition
Biochemistry
Psychology
Communication Skills
Basics of Nursing
2nd-year subjects
Pharmacology
Medical-Surgical Nursing
Sociology
Community Health Nursing
 3rd-year Subjects
Child Health Nursing
Mental Health Nursing
Maternity Nursing
Medical-Surgical Nursing
4th-year Subjects
Maternity Nursing
Community Health Nursing
Nursing Research and Statistics
Management of Nursing Services and Education
The nursing academic program consists of a holistic mixture of classroom lectures and practical sessions. Apart from that, the program also has regular internship and hospital training sessions/modules.
PG Courses and Further Studies
M.Sc. Nursing is the most preferred PG course among nursing graduates. M.Sc. course opens doors of opportunities in front of graduates. After completing M.Sc., one may venture into the teaching sector (educator).
Apart from that, M.Sc. Degree earns them the 'specialist' tag! This qualification helps them have access to professionals posts like educator, specialist, consultant, or administrator!
M.Sc. is 2 years long PG program. There also exist many specialties, when it comes to M.Sc. Nursing program. Well known specialties include –
Child Health (Paediatric) Nursing
Mental Health Nursing
Medical-Surgical Nursing
Obstetrics & Gynecologic Nursing
Community Health Nursing
Critical Care Nursing
Orthopaedic Nursing
Oncology Nursing
Career Prospects and Job Opportunities
Nurses are healthcare professionals. They play an important role in the smooth functioning of the healthcare sector. Nurses usually work under qualified Doctors.
Nursing professionals with PG Degree may advance on to roles like specialist, educator, administrator, etc.
Healthcare setups are the main recruiters. Nurses can be seen working in healthcare setups like –
Hospitals (Government and Private)
Clinics
Nursing Homes
Rehabilitation Clinics/Centres
Community Health Centres
NGOs
Apart from that, they may also find work in healthcare initiatives and schemes run by the Government (targeting communities and rural areas). Nurses possessing PG Degree may even work at nursing schools/institutes as educators!
It is not uncommon to see Indian nurses moving to Australia, New Zealand, Europe, USA, Gulf Countries and plying their trade there. In fact, there is a huge demand for qualified Indian nurses in those countries!
Pay and perks they offer is much more than what it is in India. In short, Indian nurses stand a chance to earn much more abroad, than what they can earn in India.
B.Sc. Nursing Fees
BSc Nursing course fee starts from INR 50,000 to 100000 per annum, which varies from college to college. It depends on college facilities, ranking, and type of college.
Students are supposed to pay their first-year fee with admission fee at the time of the admission process. Students are also required to pay a security fee which refundable after completion of the course.
B.Sc. Nursing Salary
BSc. nursing graduates can earn a decent salary depending upon their experience. Communications and skills they possess. B. Sc. nursing graduates can earn from Rs 3.2 Lakh per annum to 7.8 Lakh per annum.
The amount may fluctuate depending on the employer organization and hospital.
B.Sc. Nursing: Top Recruiters
A list of top recruiting companies in India with recruitments in this field is mentioned below
Apollo Hospitals Enterprises
Fortis Healthcare
Medanta Medicity
Wockhardt Hospitals
Global Hospitals
Max Hospital
Manipal Hospital
Frequently Asked Questions on Nursing
1. Do I have to appear for NEET for admission in Nursing?
No, you don't have to appear for NEET to get admission in B. Sc. Nursing. You can pursue Nursing right after your 12th exam with 45% marks in science (PCBE) from any recognized board. (Physics, Chemistry, Biology, and English).
The minimum age for admission in the B. Sc. Nursing program is 17 years on or before December 31, 2019. BSc Nursing is a Degree Course to pursue a career in Nursing.
The Course is divided into two parts- Basic and Post-Basic with a course duration of 4 and 2 years, respectively.
2. What are the Best Course Options after B. Sc. in Nursing?
You can go for M. Sc. in Nursing after completing your graduation in the same field. Also, you can opt for a course in healthcare and hospital management.
By pursuing a healthcare and hospital management course you can choose from a variety of sub-fields like finance, human resources, and patient care.
3. What is ANM and GNM? Are these courses the same?
No, these two courses are not the same. ANM stands for Auxiliary Nursing Midwifery which is a diploma course focusing on the study of health care of individuals.
You will learn how to take care of equipment, setting up Operation Theater, provide medication timely to patients and maintain records.
While GNM is referred to as General Nursing and Midwifery and it deals with the education of nurses in general health care, nursing, and midwifery.
ANM is a one-year duration course with the eligibility of 10+2 (from Arts or Science stream), 10th class. Students have to secure at least 45% marks in the qualifying examination. The minimum age requirement is 17 years.
While GNM is a three and half year diploma course with the eligibility of 10+2 passed with Physics, Chemistry, and Biology subjects. The age limit is a minimum of 17 years and a maximum of 30 years. This course is for both male and female students.
Finally, we believe you have learned one or two things from here? And that the above information has given you the satisfaction you needed as regards Nursing courses? Why not share it with your friends out there by clicking the share button on this website.
However, you can also subscribe to other information and posts.
CSN Team.
Join Over 5 Million Subscribers Today!
---
=> FOLLOW US ON INSTAGRAM | FACEBOOK & TWITTER FOR LATEST UPDATES
COPYRIGHT WARNING!
Contents on this website may not be republished, reproduced, redistributed either in whole or in part without due permission or acknowledgement. All contents are protected by DMCA.
---
The content on this site is posted with good intentions. If you own this content & believe your copyright was violated or infringed, make sure you contact us at [[email protected]] to file a complaint and actions will be taken immediately.
---
Tags: b.sc nursing 2021, b.sc nursing admission 2020, b.sc nursing duration, b.sc nursing entrance exam, b.sc nursing in nigeria, b.sc nursing subjects, BSc Nursing 2020, bsc nursing abbreviation, BSc Nursing career, BSc Nursing eligibility, BSc Nursing salary, BSc Nursing syllabus