---
To become a lawyer is a great vision, so, if you are considering a future career as a lawyer, you will probably be asking this question how long does it takes to become a lawyer? You'll certainly want to know so that you can predict how long it will take for you to start enjoying the benefits of your education.
Most people who are lawyers do follow the traditional path by obtaining a bachelor's degree and then attending law school for three years. The time it would take you depends on if you choose to go to school full-time and pass the bar exam on your first attempt.
However, pursuing a career in law is a major undertaking that necessitates a significant amount of time, effort, and financial resources. Lawyers, including doctors, bankers, police officers, and accountants, are the public face of every functioning community.
In this article, you will see how many years it takes to become a lawyer. You will also learn about the educational requirements to become a lawyer.
Who is a Lawyer?
A lawyer is a licensed attorney who advises and represents people in legal matters, according to the American Bar Association.
A lawyer may also be referred to as a solicitor, counsel, or counselor. As a result, if you hear these alternate names you should know who's being referred to.
To be able to represent people in legal matters, lawyers apply abstract legal theories and knowledge which they have gained from a law education.
Through the application of this knowledge, they solve specific individualized problems or advance the interest of their clients.
What Does a Lawyer Do?
Lawyers are often depicted in movies and fictional novels as defenders of criminals or victims of unfortunate circumstances.
However, this is not all that a lawyer does. In fact, it is just a kind of lawyer that defends criminals – the Criminal Defense Lawyer.
If like some of us, you had this notion of lawyers, then you need to know what lawyers irrespective of their scope do. The main duties of a lawyer are to uphold the law and protect the client's rights while upholding the law.
In performing these main duties, a lawyer will do the following:
Make oral arguments in courts supporting their clients.
Research and draft court papers briefing the court on the issues in a case before the day they will orally argue it.
Perform advocacy roles in administrative hearings
Build a relationship with their clients through intake and counseling with regard to pending litigation.
Provide legal advice to their clients regarding what they should do next.
Protect the intellectual property of their clients through patents, trademarks, and industrial designs.
Negotiate and draft contracts
Execute the intent of the deceased by drafting wills, trusts, and other documents to ensure the efficient disposition pf a person's property after death.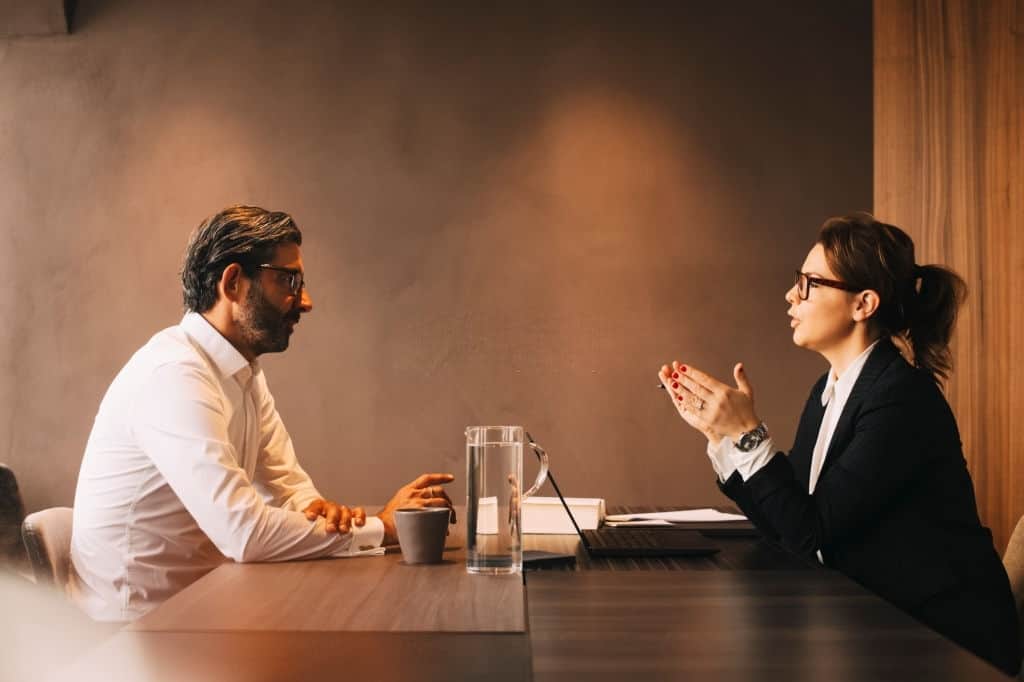 How to Become a Lawyer
Typically, it will take a prospective lawyer 7 years of post-high school education to sit for a bar examination.
This includes 4-years of undergraduate studies and 3 years of law studies. A J.D. is a post-graduate degree and therefore requires an undergraduate degree as a prerequisite to admission.
Law Degrees
While the J.D. degree remains the primary law degree, it is not the only academic option for prospective lawyers. Prospective lawyers may be able to take a state's bar examination after completing one of the following degrees:
However, the J.D. degree remains the most popular degree amongst prospective lawyers. The degree consists of core as well as elective courses.
While the title of these courses is likely to differ from school to school, core courses focus on the following areas:
The elective courses are typically taken during the second and the 3rd year of studies and are selected based on students' area of interest. Students may focus on:
Taxation Law
Intellectual Property Law
Family Law
Criminal Law and Procedure
Constitutional Law
Commercial, Business & Labor Law
Advanced Torts
How Long it Take to Become a Criminal Defense Lawyer
Criminal defense lawyers deal with the issues surrounding an arrest, a criminal investigation, criminal charges, sentencing, appeals, and post-trial issues, and they represent individuals and organizations who have been accused of a criminal offense, and you will defend for the public.
One requires 7 years of education and training to become a certified criminal defense lawyer.
How Long it Take to Become a Corporate Lawyer
Corporate lawyers are lawyers who specialize in corporate law, and they are experts in commercial law. They are responsible for ensuring that a company's transactions comply with corporate laws and regulations.
They may work at a law firm or as part of a company's legal team. Duties include preparing documents, assessing partnerships, and negotiating deals.
They use their knowledge of business and finance law to understand, defend, and uphold business matters related to businesses and corporate affairs.
In other words, they represent a business entity or government to provide legal counsel and services.
Similar to the criminal defense lawyer, it will typically take 7 years of education and training, and if one decides to practice law globally, that will require an additional 2 years of earning a Master's degree.
How Long it Take to Become a Patent Lawyer
Patent lawyers are specialists in intellectual property, trademarks, design rights, copyright laws, and patents.
They represent creators or companies in the patent application process, assist with patent infringement and act as litigators to protect their client's rights to an invention, providing inventors with legal protection.
One will have to sit for the "Patent Bar" exam, and typically requires 7 to 8 years of education and training.
How Long it Take to Become a Family Lawyer
Family lawyers specialize in family and marital issues including divorce, custody, adoption, child abuse, child support, and domestic abuse.
Similarly, it requires 7 years of education and training.
How Long it Take to Become an Immigration Lawyer
Immigration lawyers provide advice and guidance for matters such as visa applications, green cards, citizenship and naturalization, deportation issues, and employment for non-citizens.
They also specialize in legal issues involving refugees, illegal citizens, and newcomers. They spend much lesser time handling civil disputes in court as compared to other types of lawyers.
Due to 2 years of additional education at graduate school, it will take approximately 9 years of education and training to become an immigration lawyer.
How Long it Take to Become a Real Estate Lawyer
Real estate lawyers are equipped to prepare and review documents relating to real estates such as purchase agreements, mortgage documents, title documents, and transfer documents.
In a real estate transaction, sellers, as well as buyers, should be represented by lawyers to safeguard their rights and watch their interests. They also support one's claims and facilitate transactions.
Similarly, it requires 7 years of education and training.
How Long it Take to Become a Prosecutor Lawyer
Prosecutor lawyer works for a state or government organization and is responsible for starting legal proceedings and proving in court that the accused suspect had committed the crime.
They stand for local, state, or federal government in court. Their job duties involve trying cases, interviewing witnesses or victims, evaluating police reports, and performing legal research to plan the prosecution of each case.
In most cases, post-secondary education will take you 7 years. The amount of education and training required to become a lawyer varies depending on the country and state in which you choose to practice, as well as the type of lawyer you choose to be.
Also, in the UK, the education and training process is more complex because it is based on the path one chooses.
Frequently Asked Questions
Below are some frequently asked questions about how long does it take to become a lawyer:
What degree do you need to be a lawyer?
To become a lawyer in the USA, you need any kind of undergraduate degree and a Juris Doctor (J.D). In the UK, however, you'll need a Bachelor of Law (LL.B.) Hons. to become a lawyer. You can proceed to get a master's degree, however, if you wish to practice law globally or specialize in a type of law.
2. What do lawyers study?
At law school, lawyers study courses that are fundamental to their law practice. These topics include constitutional law, tort, contracts, property law, civil procedure, and legal writing. In your third year of law school, you'll take courses that will address your specialization.
3. What undergraduate degree do you need to be a lawyer?
To become a lawyer in the USA, you need an undergraduate degree in any area of study. But based on your area of specialization, a specific kind of bachelor's degree may come helpful.
4. How many years is law school to be a lawyer?
In the USA, law school takes 3 years for full-time education and 4 years for part-time education. But the part-time path is not common. In the UK, however, the law degree is an undergraduate degree that takes 4 years to complete.
CSN Team.
---
---
=> FOLLOW US ON INSTAGRAM | FACEBOOK & TWITTER FOR LATEST UPDATE
Tags: how long does it take to become a lawyer in south africa, how long does it take to become a lawyer in the philippines, how long does it take to become a lawyer uk, how many years is law school to be a lawyer