ADS! DOWNLOAD ANY PAST QUESTIONS AND ANSWERS (PDF VERSION)
---
Top 10 Cartoon Movies 2020 Showing Right Now – Cinema Movies.
Cartoon Movies 2020. I  love cartoons! Hope you do? I follow them up because I don't want to miss any part of them.
They are just nice, fun-filled and captivating.
Every single scene will always give you a reason to smile.
I know a lot of people who follow up Tom and Terry just like others follow up Fast and Furious.
I also know a lot of adults like me who rather spend money on cartoons rather than on other real character movies.
The truth is that there is something captivating and unique about cartoons.
You get anxious of what will happen in the next scene just like when you are following up a real movie.
Not only children but numerous parents follow up cartoons even when it's animation.
In order to update you on the latest cartoon movies, I have decided to come up with the top ten cartoon movies for 2019.
Some of these cartoons are yet to be released sooner or later this year.
Coming up: June 20th, 2019
Spies in Disguise is a buddy comedy set in the tall octane globe-trotting world of international espionage.
Will Smith (Men in Black) voices Lance Sterling, the world's most amazing spy.
Cool, charming and super-skilled, saving the world is his work. And nobody does it better.
Almost the exact reverse of Lance is Walter, voiced by Tom Holland (Spider-Man: Homecoming).
Walter is a great mind but maybe not a great socializer.
---
Coming up: January 3rd, 2019
From DreamWorks Animation comes the greatly anticipated culmination of one of the most common animated franchises in film history, "How to Train Your Dragon: The Hidden World.
"What started as an unlikely friendship between an adolescent Viking and a fearsome Night Fury dragon has become an epic trilogy spanning their lives.
In this following chapter, Hiccup and Toothless will finally discover their true destinies.
---
Coming up: February 6th, 2019
"The LEGO Movie Two: The Next Part" reunites the heroes of Bricksburg in an all-new action-packed adventure to save their beloved city.
It's been five years since everything was awesome and the citizens are facing a huge new threat: LEGO DUPLO® invaders from outer space, wrecking everything faster than they can rebuild.
The battle is to defeat them and reestablish harmony to the LEGO universe will take Emmet, Lucy, Batman, and their friends to far away.
---
Coming up: July 19, 2019
Disney is calling this a live-action remake, but it's really photoing real computer animation.
Director Favreau, who tackled the Disney live-action/cg hybrid re-imagining of The Jungle Book, is going all-cg for The Lion King but is using a similar virtual production approach to 'shoot' the film.
MPC is leading the charge on making the environments and characters in the film.
---
Coming up: November 15th, 2019
The film will seek to capture Sonic's irreverent tone and spirit, reuniting him with some of the most revered and infamous characters of the franchise, including the evil Dr. Eggman.
Playful, mischievous, and swift on his feet in more ways than one, the world's fastest hedgehog is known for his ability to move at supersonic speed to protect his friends from their enemies.
For more than two decades, Sonic has been one of the world's biggest gaming icons and a $1 billion franchise.
---
Coming up: October 18, 2019
Cinesite is functioning with MGM on this new adaptation of Charles Addams' classic single-panel comic characters The Addams Family.
Cinesite's new Vancouver studio is making the film (it is the former Nitrogen Studios, which made the raucous R-rated Sausage Party).
In this new take on the characters, The Addams Family faces off against a crafty reality TV host while also preparing for their extended family to arrive for a major celebration.
---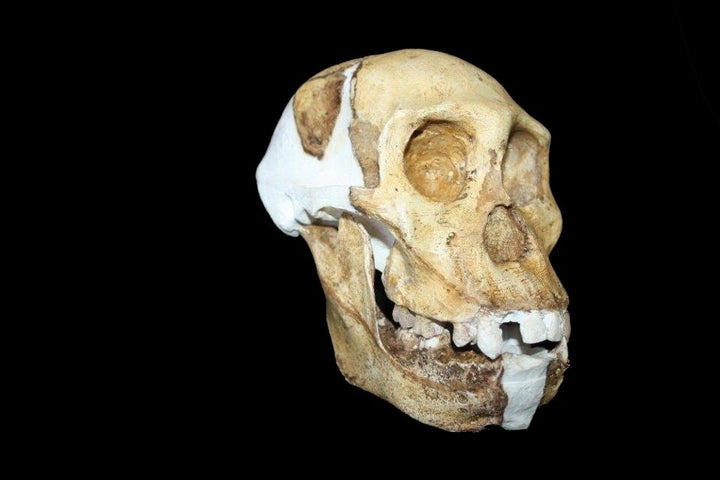 Coming up: April 19th, 2019
This April, meet Mr. Link: 8 feet tall, 630 lbs, and covered in fur, but don't let his appearance deceive you… he is funny, sweet, and adorably literal, making him the world's most adorable legend at the heart of Missing Link, the globe-trotting family adventure from LAIKA.
Tired of living a lonely life in the Pacific Northwest, Mr. Link recruits fearless explorer Sir Lionel Frost to lead him on a journey to find his long-lost relatives in the fabled valley of Shangri-La.
---
Coming up: May 10th, 2019
Occupied by satirical, playful, and off-kilter characters that go by names like Wage, Babo, Ice-Bat and Wedgehead, the "uglyverse" is a world in which the traditional definition of "ugly" is turned on its head as it celebrates characters who are unique, special and different.
Beginning in 2001, when Horvath signed a letter to Kim, his college sweetheart, with a drawing of a monster with unconventional proportions, the Uglydoll brand quickly grew into a universe of colorful and nuanced.
---
Coming up: Christmas 2019
Sergio Pablos is not just one of the best animators of his generation, but an idea machine who created the Despicable Me franchise and Smallfoot.
Now, he creates his feature film directorial debut with Klaus, a quirky holiday-themed film that tells the origin of Santa Claus.
Created through his Madrid-based studio, Pablos and his crew are using digital tools to create a best-of-both-worlds approach to 2d that combines the organic charm of drawing with the volumetric lighting and texturing that viewers normally expect from computer animated films.
---
Coming up: November 1st, 2019
Swiftly, the Arctic fox works in the mail room of the Arctic Blast Delivery Service but hopes of one day becoming a Top Dog (the Arctic's star husky couriers).
To demonstrate himself worthy of the Top Dog role, Swifty secretly commandeers one of the sleds and delivers a mysterious package to a mysterious location.
He stumbles upon a secret fortress where he comes face to face with Doc Walrus, a blubbery evil genius who walks from place to place on mechanical legs and commands a loyal army.
You can't afford to miss these set of thrilled cartoon movies. Take note of the release date for each and follow up till it's finally out. You can share your comment below.
CSN Team.
Join Over 500,000+ Readers Online Now!
---
=> FOLLOW US ON INSTAGRAM | FACEBOOK & TWITTER FOR LATEST UPDATES
COPYRIGHT WARNING!
Contents on this website may not be republished, reproduced, redistributed either in whole or in part without due permission or acknowledgement. All contents are protected by DMCA.
---
The content on this site is posted with good intentions. If you own this content & believe your copyright was violated or infringed, make sure you contact us at [[email protected]] to file a complaint and actions will be taken immediately.
---
Tags: best animated movies 2019, best animated movies 2019 top 10 animated movies of all time, best animated movies of all time, list of 2018 animation films, new animated movies 2019, top rated animation movies