AIIMS 2021 Exam Pattern gives details about exam mode, type of questions, weightage, etc. Its entrance exam will be conducted through CBT (computer-based test) in various cities of India.
In this article candidates can get the complete AIIMS Exam Pattern 2021.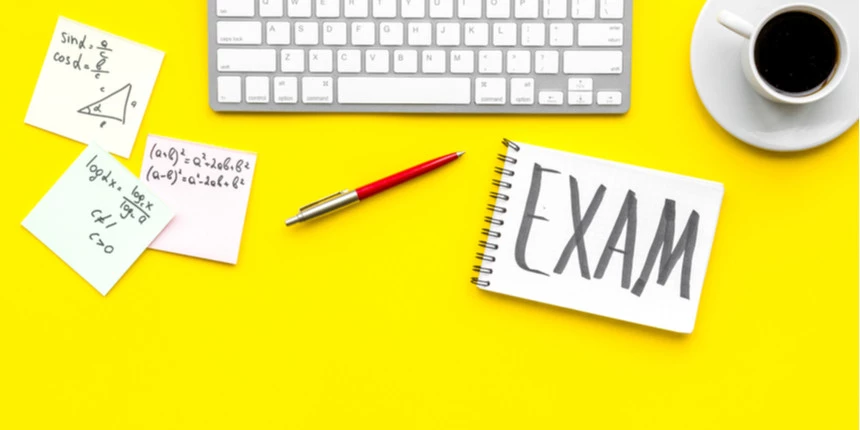 AIIMS MBBS is a national-level entrance examination, which is organized by the All India Institute of Medical Sciences, New Delhi. It is conducted for providing admission to MBBS education. MBBS is offered by seven AIIMS institutions of the country. The AIIMS MBBS scorecard will be considered by AIIMS, New Delhi, Bhubaneswar, Patna, Guntur, Nagpur, Raipur, Bhopal, Jodhpur, and Rishikesh.
AIIMS 2021 Exam Pattern
Candidates can check here the complete exam pattern for appearing in the AIIMS MBBS entrance exam 2021:
Mode of Exam: The exam will be organized through online (CBT) mode.
Marking Scheme: 1 mark will be awarded for each correct answer.
Negative Marking: 1/3rd marks will be deducted for each incorrect response.
Language: Question paper will be provided either in English or in Hindi according to the choice of candidates.
Shift: The exam will be conducted in two shifts.
| | |
| --- | --- |
| Subjects | No. of Questions |
| Biology | 60 |
| Physics | 60 |
| Chemistry | 60 |
| General Knowledge | 10 |
| Aptitude & Logical Thinking | 10 |
| Total | 200 |

AIIMS 2021 MBBS Syllabus
The AIIMS 2021 syllabus of the Competitive Entrance Examination will be from the 12th class under the 10+2 Scheme/Intermediate Science. No separate syllabus will be prescribed by the Institute for the examination. Candidates can prepare from physics, chemistry & biology subjects.
Here we have mentioned some important topics from the subjects:
Physics: Atoms and Nuclei, Magnetic Effect of Current & Magnetism, Communication Systems, Optics, Electronic Devices, Alternating Current, Dual Nature of Matter, Current electricity, Electromagnetic Induction, Electrostatics, Electromagnetic Waves, etc.
Biology: Classification Binomial and Nominal Nomenclature, Structural Organization of Cell, Cell Theory, Five Kingdom Classifications, The Role of Plants in Human Welfare, Mendel's Law of Inheritance, Elements and their Function, Mineral Nutrition Essential, The Difference between Prokaryotic & Eukaryota, etc.
Chemistry: Chemistry in Everyday Life, Solid State, Biomolecules, General Principles & Processes of Isolation of Elements, Solutions, D & F -Block Elements, Surface Chemistry, Chemical Kinetics, Electrochemistry, Polymers, P -Block Elements, Organic Compounds containing Nitrogen, Coordination Compounds, Keystones, and Carboxylic Acids, Alcohols, Phenol & Esther, etc.
GK: Questions related to testing the general knowledge skills in Science, Geography, History, General policy & scientific research, Culture, current affairs, etc.
Related Reads:
Exam Day Instructions
Candidates have to report the exam center before two hours of the mentioned time on the admit card.
No candidate will be allowed to enter the examination hall before 15 minutes of the exam.
Do not carry a pen/pencil, electronic gadgets, study material, etc in the examination hall.
Do not leave the examination hall without the permission of the invigilator.
Students must not show any kind of misbehavior in the exam hall, otherwise, they will be disqualified for the test.
Visit Homepage – For More Information
If you have any other queries regarding AIIMS 2021 Exam Pattern, you can write your queries in the given below comment box. Also, do well to hit the share icon, to share this article on all your social media platforms. This is to help spread this information with all your friends and loved ones.
CSN Team.
Tags: AIIMS 2020, AIIMS 2020 Exam Pattern, AIIMS 2020 Syllabus, AIIMS student portal