ADS! DOWNLOAD ANY PAST QUESTIONS AND ANSWERS (PDF VERSION)
---
JAMB CBT Past Questions | Download Jamb CBT Past Questions Here Online.
JAMB CBT Past Questions… Jamb CBT which is the abbreviation for Jamb Computer Base Test was introduced to make the easy administration of Jamb by three exams body.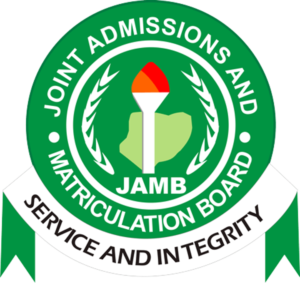 This new system has however help in the easy result commutating, easy writing of the exams and the promotion of computer literacy among secondary school leavers.  With the Computer Base Test, it is very easy for candidates to check their result after an hour of writing the exams.
Jamb CBT started precisely during the tenure of Dr. Goodluck Johnathan as the President and member of the Exams body.
Like Jamb pencil and paper base test, (PPT), Jamb CBT also has its own past questions and answers. The past questions and answers are usually in softcopy which can be downloaded for use with phone, PCs or tablet.
Studying our jamb past question and answering it accordingly will give you an edge over others because our up to date past questions. The past questions an important tool in the hands of candidates which helps to reveal the nature of the exams to its candidates.
Download JAMB CBT Software 2019 for Free
This is perfect !
Our Jamb CBT past questions are updated with the latest versions of the software.  It is better you study our CBT past questions and answers if you wish to score high in the forth-coming exams.
Why You Need Jamb CBT Past Questions
The nature of the exams
Our jamb CBT past questions and answers will reveal the nature of Jamb exams to see. One of the problems candidates encounter in Jamb is the exposure to a new pattern of Examination considering the fact that WASSCE and NECO takes a different  pattern.  Usually, the candidates are expose to UTME while practicing with the CBT past questions.
It is of utmost important that UTME past questions is made available in a softcopy, which shows the organizational pattern of the examination.
Helps to improve computer Literacy
Downloading our Jamb CBT past questions and answers on your PC helps to promote computer literacy. Thanks to Jamb for introducing the computer base test which has gone a long way to improve computer literacy among school leavers.
IMPORTANT HINT's
The importance of computer literacy can never be over emphasized considering the facts that our society is moving to a paperless society. The introduction of Jamb CBT has brought about increase in the knowledge of computer which is essential in a modern state.
Exams questions repeated  
Yes!
80 – 90 percent of UTME questions are usually repeated from the previous exams questions set. To make a good grade in Jamb UTME examination, you have to study the past questions and provide answers to them.  Our Jamb CBT pastquestions comprises of questions administered to student from 2013 – 2016.
According David Akaniyene, 2015 best UTME candidate in Akwa Ibom state, studying Jamb past questions as well as its syllables is what gave him a cutting-edge success in his examination.
Self-appraisal
With our Jamb CBT past questions and answers, you can access yourself and see the level of your preparedness towards the exams.
Many students failed because of failure to access themselves before going into the exams hall. There are so confident of themselves such that they forget the need to study the CBT past questions and answers.
With Jamb CBT past questions and answers you clearly see your weaknesses as well as your strengths in different subjects and topics
How to Use JAMB Past Questions
It is very good to know how to use Jamb CBT pass questions. It is not like a paper that you can turn upside down. Jamb CBT past question is in a softcopy format which students are to download and use by following the following procedures:
Lunch the soft copy application on your PC, phone or tablet
Open it and wait while it is loading
Enter your subject combinations and click the continue bottom
You will be directed to your subject combinations from which you will chose the subject to start first.
Jamb CBT Past Question for Various Subjects
We have in stock updated past questions and answers available for all subjects.  It is available in PDF format all you have to do is to click on the subject of your choice and proceed to download.
Here is it:
Download Jamb CBT Past Questions
Download free JAMB Past Questions and Answers for all subjects here after filling the form below. Are you writing JAMB this year? If yes, you will definitely need JAMB Past Questions and Answers to read for the exam.
We have compiled all JAMB Past Questions from previous JAMB exam and provided answers to them in a downloadable format.
Click here to download
CSN Team
Join Over 500,000+ Readers Online Now!
---
=> FOLLOW US ON INSTAGRAM | FACEBOOK & TWITTER FOR LATEST UPDATES
COPYRIGHT WARNING!
Contents on this website may not be republished, reproduced, redistributed either in whole or in part without due permission or acknowledgement. All contents are protected by DMCA.
---
The content on this site is posted with good intentions. If you own this content & believe your copyright was violated or infringed, make sure you contact us at [[email protected]] to file a complaint and actions will be taken immediately.
---
Tags: Check JAMB CBT Pastquestion Download, Download JAMB CBT Pastquestion, Download JAMB CBT Pastquestion 2020/2020, How to Download JAMB CBT Pastquestion, JAMB, JAMB CBT, JAMB CBT Past Questions, JAMB CBT Questions, JAMB Questions, jamb.org.ng