---
WAEC GCE Rules and Regulations 2021 Governing Nov/Dec Examination.
WAEC GCE Rules and Regulations 2021: Candidates who registered for the 2021 WAEC GCE examination should know the rules and regulations governing the exam. We have provided this information free for you on our website. Continue reading to see these rules below.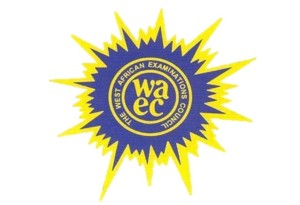 The West African Examinations Council is West Africa's foremost examining board established by law to determine the examinations required in the public interest in the English-speaking West African countries, to conduct the examinations, and to award certificates comparable to those of equivalent to examining authorities internationally. READ MORE
Candidates who are about to register for WAEC GCE 2021 should read the rules and regulations before completing their entries. See below:
WAEC GCE Rules and Regulations 2021
(1) Candidates should note that examination fees are not refundable.
(2) Candidates are to start their Registration by emailing their fingerprints.
(3) Entries must be accompanied with good quality (not "wait and get") passport size photographs. Entries with unacceptable passport photographs will be rejected.
(4) Registration pin/code purchased in any location can be used for uploading entries from anywhere.
(5) Candidates should study carefully, the information on the website before registration.
(6) Candidates should study the regulations and syllabuses as well as the Timetable for the examination which they can download on the website.
(7) Candidates who lose their registration pin/code will purchase another card.
(8) All candidates must go to their examination halls in mufti and without arms. No professional uniform of any kind will be allowed in the examination halls.
(9) The entire results of candidates who make more than one entry will be canceled.
(10) Smoking is not allowed in the examination hall.
(11) Cellular phones and electronic organizers are not allowed in the examination halls.
(12) Involvement in examination malpractices is not allowed in the examination halls.
(13) No request for amendment/correction will be entertained or any information which the candidate voluntarily gives at the point of registration after the conduct of the examination.
N/B: Any false information provided during or after the application process will lead to the outright disqualification of such candidate(s).
RECOMMENDED:
If you need us to help you with updated questions and answers at the right time about this examination, kindly provide us your phone number and email address in the comment box below. Also, feel free to ask any questions pertaining to this guide.
What's your take on this? We believe this article was interesting right, if yes, don't hesitate to use our share button below to inform – friends and relations via Facebook and Twitter.
CSN Team
---
---
=> FOLLOW US ON INSTAGRAM | FACEBOOK & TWITTER FOR LATEST UPDATE
Tags: gce 2020, gce centre number, gce timetable, is gce registration still on, Rules and Regulations Governing WAEC GCE Nov/Dec, WAEC, waec a level examination, WAEC GCE, Waec Gce 2020 Second Series, WAEC GCE Nov/Dec Rules and Regulations, WAEC GCE Rules, WAEC GCE Rules 2020, WAEC GCE Rules and Regulations, waec timetable nov dec 2019, when is gce 2019 second series starting