ADS! Download JAMB CBT Software Now for FREE!
– WAEC Marketing Questions –
WAEC Marketing Questions Expo is out now on our website. In this article, you will also understand how WAEC Marketing questions are set and many more examination details. All you need to do is to stay focus and follow this guide.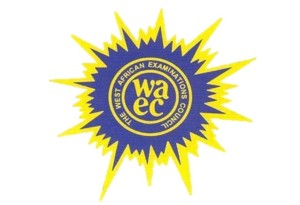 The West African Examinations Council (WAEC) is an examination board that conducts the West African Senior School Certificate Examination, for University and Jamb entry examination in West African countries.
In a year, over three million candidates registered for the exams coordinated by WAEC.
EXAMINATION SCHEME:
There will be two papers, Papers 1 and 2, both of which will make up a composite paper to be taken at one sitting.
PAPER 1: This will comprise forty multiple-choice objective questions, which will cover the entire syllabus. We expect candidates to answer all the questions in 50 minutes for 40 marks.
PAPER 2: This will be a 2-hour paper comprising six essay questions, out of which candidates will be expected to answer any four for 80 marks.
Sample Questions
1-10 ABBDBBBCDD
11-20 ABDDCDCCBC
21-30 ACDABBBCAD
31-40 ACDABBBCDA
WAEC Marketing Essay Past Questions and Answers:
(1a) what is the pricing?
Pricing can be defined as the amount/anything that is being used to facilitate change
(1b) Explain the Marketing concept.
The marketing concept is premised on the identification and determination of the needs and wants of the prospective clients or customers, therefore the business firm must adapt to the 4ps of the marketing mix ie price, product, place, and promotion to ensure efficiency and effectiveness of the meeting and satisfying the needs and wants of the customers
Now Practice
1(a) State five importance of middlemen in marketing.
(b)Explain five factors that can determine the type of channels of distribution to be used by a company.
2(a) What is a warehouse?
(b) Describe any three types of warehousing.
(c) State six functions of a warehouse
3(a) Explain:
(i) consular invoice
(ii) waybill
(b) Explain seven factors that will influence the place Tochukwu will locate his grocery business.
4(a) Explain five stages in marketing planning
(b) State five uses of feedback in marketing research.
(5a)
(Pick any five)
(i)Marketing planning provides direction for all organization marketing effort
(ii)Marketing planning help organization to raise finance for capital expenditure.
(iii)Marketing planning prevents time wasting on ineffectual marketing activities.
(iv)It save money by helping to ensure that the marketing budget is spent effectively
(v)It helps to identify. prerequisites to planned activities.
(vi)It helps to generate more clients by communicating effectively.
(5b)
The organization formed by Mrs Janet with other dry fish sellers is World Trade Organization (WTO)
(5bii)
(i)overseeing trade agreement
(ii)Reducing trade barriers
(iii)Reducing worldwide tariffs
(iv)Mediating dispute
More Practice
(6a)
(i)Derived Demand.
(ii)Organizational buying is based on derived demand.
(iii)Geographical Concentration.
(iv)Few Buyers And Large-Volume.
(6b)
(i)Industrial Goods Marketing; The industrial market consists largely of companies transacting business in hard goods such as machinery, materials, chemicals, vehicles and office furniture and supplies. The buyers are often manufacturers; We know the sellers as suppliers.
(ii)Professional Services; Marketing Another subset of B2B is professional services, which comprises of providing consulting or delivery of business needs such as marketing, information technology, human resources, benefits planning, management consulting and payroll.
(iii)Government Supplier; Contracts Working with governments provides a variety of opportunities and challenges. A contract with a municipal, state or federal agency means having a solid client that will honour its obligations and pay you on time.
DISCLAIMER! These are not real WAEC Fishery questions but likely repeated questions over the years to help candidate understand the nature of their examinations. Ensure to note every question provided on this page.
If you need us to help you with more updated information at the right time about WAEC Marketing Questions 2021, kindly provide us with your phone number and email address in the comment box below. Also, ask questions pertaining to this guide.
What's your take on this? We believe this article was helpful. If yes, share this information with your friends on Facebook, Twitter and Whatsapp.
CSN Team.
Join Over 5 Million Subscribers Today!
---
=> FOLLOW US ON INSTAGRAM | FACEBOOK & TWITTER FOR LATEST UPDATES
COPYRIGHT WARNING!
Contents on this website may not be republished, reproduced, redistributed either in whole or in part without due permission or acknowledgement. All contents are protected by DMCA.
---
The content on this site is posted with good intentions. If you own this content & believe your copyright was violated or infringed, make sure you contact us at [[email protected]] to file a complaint and actions will be taken immediately.
---
Tags: 2020 Marketing Answers, 2020 Waec Marketing Answers, 2020 Waec Marketing Essay Questions, Theory Questions on Marketing, Waec 2020 Marketing Question, Waec 2020 Marketing Theory Question, Waec Marketing Questions 2020, Waec Past Question on Marketing 2020