Apply Now For Nestle Nigeria Plc 2021: Are you aspiring to join Nestle Nigeria Plc this year? If yes, you've got no worries. This page will guide you on the latest information about how to apply for Nestle Nigeria job offers in Nigeria for graduate and undergraduate.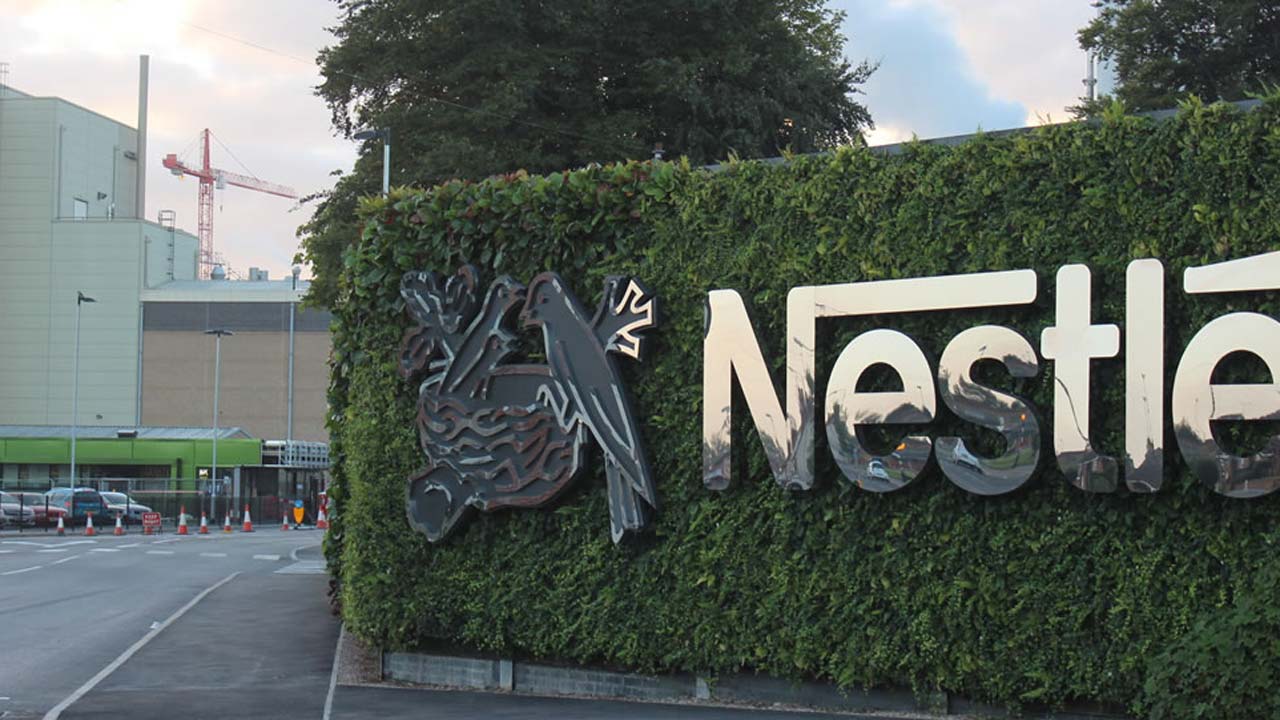 In this article, you will learn about the Nestle Nigeria description, application skills, requirements, and qualifications. Interested applicants should follow the lead below for a successful application.
Nestle Nigeria Plc – As the Leading Nutrition Health and Wellness Company, we are committed to enhancing People's lives, everywhere, every day. In fact, enhancing lives will influence everything we do together.
A presence in more than 130 countries and factories in more than 80 research centers brings many global benefits.
We believe in long-term career development and appreciate how challenges and motivation will help you reach your potential.
Nestle Nigeria Plc upholds the principle of Non- Discrimination and Equal Employment Opportunities in its recruitment processes.
Nestle Nigeria Plc is recruiting to fill the position below:
Job Title: Internal Auditor
Job Number: 160004SF
Location: Nigeria
Schedule: Full-time

Main Purpose of the Job
Audit Team members review and assess through formal audits of Nestlé units (Head Offices, Factories, Distribution centers, Sales Offices, Shared Service Centers, 3rd party providers, etc.)
The compliance of Nestle policies, instructions & guidelines as well as local laws,
The control over and efficient use of company resources & assets.
The existence and effectiveness of internal controls
The reliability and integrity of financial & operational controls
Key Responsibilities
Conduct audits of an assigned chapter in a timely manner, highlighting areas (audit issues and recommendations) that assist Nestlé in improving the existence and effectiveness of internal controls reliability & integrity of financial & operational information, compliance to Nestlé policies, instructions & guidelines, as well as local laws and efficient use of company resources and assets.
Assist Team Leader Auditor to perform risk-based audit planning via review of different sources of information (I.e. previous audit reports, operational performance reports, KPIs, CSA results) and interviews with key stakeholders.
Audit Chapter completion in every audit mission, keeping Audit Team Leader informed on the audit progress with short, clear, value-adding and business-relevant audit remarks.
Documents audit work in an organized, accurate, and concise manner, clearly supporting the conclusions reached in the audits performed.
Proper stakeholder management through involvement during the audit planning stage to consider concerns on timing and audit scope, during audit progress to inform on audit results through clear and concise communication and getting commitment on action plans to address the improvement areas identified.
Profile
Bachelor's Degree in Finance/Accounting/Business Administration/Economics/Engineering/IT/Mathematical/Law (minimum of Second Class/Lower Credit)
ACA or CIA
Proficiency in English (written and oral)
1-2 years of operational experience (Finance, SC, Sale, marketing, or Industrial Performance)
Note: Only shortlisted candidates will be contacted
Shortlisted Applicant Update
If you've been shortlisted, then you've got your foot in the door. And it's time for you to shine at the final stage – the interview.
However, it could be a telephonic, Skype, or a face-to-face interview. And this is depending on the employer. When shortlisted:
Endeavor to get information about the company.
Also, ensure you have a clear vision. Try to figure out why you want the specific position. And how you would be a good fit. Also, go through your application.
Additionally, be interactive. It's an interview, not an interrogation. There is much more to you than your resume.
The practice goes a long way. Thus, take mock interviews with your friends or practice speaking before a mirror.
It's rare, but sometimes you do get an offer letter directly based on your application. You start planning the celebration, but remember some points before you go into that party mode: Get it in writing.
Also, go over the written offer in detail. And make sure all important details are mentioned and ask questions if you don't understand anything. Such as work profile, start date, duration, and stipend, etc.
Send a thank-you letter to the employer, once you accept the offer.
Also, follow up with an e-mail confirming your start date and expressing your enthusiasm for your new role.
From the above, it is important you note that we are not partnering with these companies. We are only making this information available so as help you get that your dream job. As such, as you apply, ensure to do more research about the company. GOOD LUCK.
Hot Vacancies in Nigeria Right Now
However, we believe this information on Apply Now For Nestle Nigeria Plc Recruitment 2021 is helpful to you? Why not share it with your friends out there by clicking on the share button on this website.
You can as well subscribe to be updated for further information concerning this topic.
If you need us to help you with more updated information at the right time about Apply Now For Nestle Nigeria Plc Recruitment 2021
Kindly provide us with your phone number and email address in the comment box below.
What's your take on these Apply Now For Nestle Nigeria Plc Recruitment 2021? I urge you to use this same opportunity to share this information with others using our Facebook, Twitter, or Google+. share button below.
CSN Team.
Don't miss this opportunity
Enter Your Details
Tags: Accounting Jobs, Apply Now For Nestle Nigeria Plc, Apply Now For Nestle Nigeria Plc 2021, Apply Now For Nestle Nigeria Plc Recruitment, Apply Now For Nestle Nigeria Plc Recruitment 2021, Apply Now For Nestle Nigeria Plc Recruitment for Graduate, Apply Now For Nestle Nigeria Plc Recruitment for Graduate 2021, Apply Now For Nestle Nigeria Plc Recruitment for Graduate 2021 Check Trending Jobs, Apply Now For Nestle Nigeria Plc Recruitment Portal, Apply Now For Nestle Nigeria Plc Recruitment Portal 2021, Auditing Jobs, Nestle Nigeria Plc, v2021