Controller Job Description – Controller leads and directs an organization's accounting functions. A controller also establishes and maintains the organization's overall accounting systems, procedures, and policies.
The controller directs all analysis and reporting of financial information including budgets, planning, and required filings and reports. A controller also presents findings and recommendations to management.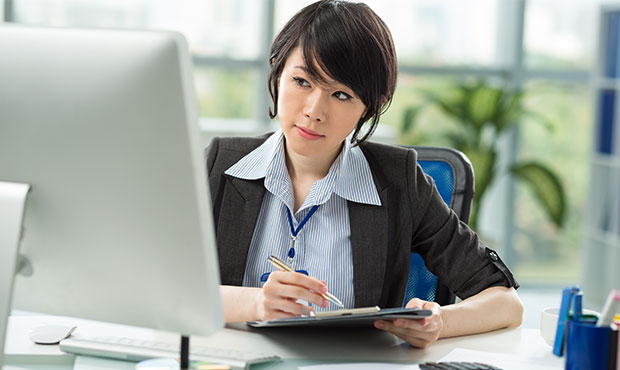 The controller oversees the accounting operations of a company. This senior position generally requires years of proven experience in various levels of accounting.
Controller Job Responsibilities
Participate in the development of and support the company's strategic plans.
Monitor the financial performance of the company.
Compile and analyze financial reporting packages.
Prepare monthly and annual operating budgets.
Develop and manage financial controls in accordance with the company's procedures.
Communicate financial metrics to senior management.
Provide leadership and support to accounts receivable and accounts payable departments.
Manage the preparation of payroll for personnel.
Keep up-to-date on current HR trends.
Guides financial decisions by establishing, monitoring, and enforcing policies and procedures.
Protects assets by establishing, monitoring, and enforcing internal controls.
Monitors and confirms financial condition by conducting audits; providing information to external auditors.
Maximizes return, and limits risk, on cash by minimizing bank balances; making investments.
Prepares budgets by establishing schedules; collecting, analyzing, and consolidating financial data; recommending plans.
Achieves budget objectives by scheduling expenditures; analyzing variances; initiating corrective actions.
Provides status of financial condition by collecting, interpreting, and reporting financial data.
Prepares special reports by collecting, analyzing, and summarizing information and trends.
Complies with federal, state, and local legal requirements by studying existing and new legislation; anticipating future legislation; enforcing adherence to requirements; filing financial reports; advising management on needed actions.
Ensures operation of equipment by establishing preventive maintenance requirements and service contracts; maintaining equipment inventories; evaluating new equipment and techniques.
Completes operational requirements by scheduling and assigning employees; following up on work results.
Maintains financial staff by recruiting, selecting, orienting, and training employees.
Maintains financial staff job results by coaching, counseling, and disciplining employees; planning, monitoring, and appraising job results.
Maintains professional and technical knowledge by attending educational workshops; reviewing professional publications; establishing personal networks; participating in professional societies.
Protects operations by keeping financial information and plans confidential.
Contributes to team effort by accomplishing related results as needed.
Required Education and Professional Experience for Controllers
When recruiting or promoting controllers, companies require candidates that possess at least 15 years of direct experience in accounting, auditing or finance role.
At a minimum, a bachelor's degree in accounting, finance, business administration, math, economy or a related field is expected. However, holding a master's or other advanced degree is preferred.
Lastly, a Certified Public Accountant (CPA) license is not typically required. However, having one can set you apart in this highly competitive field.
CPA or Chartered Global Management Accountant designation (CGMA)
Working knowledge of generally accepted accounting principles (GAAP)
Required Skills for the Job
Strong numerical proficiency, organization, good problem-solving skills and excellent use of logic.
A controller must have excellent leadership skills and a big-picture method of approaching tasks.
A willingness to work through the ranks, often starting with thankless jobs such as entry-level accounting or auditing.
A controller must have good Communication skills.
A controller must also have basic understanding and acumen.
He/she must have good leadership skill.
A controller must have the ability to influence management.
Technical accounting expertise.
A controller must have the ability to commission, deploy and monitor the effectiveness.
Efficiency and time management.
Financial Skills.
Analyzing Information.
Developing Budgets.
Performance Management.
Strong work ethic.
Advanced knowledge of accounting software.
Attention to detail.
Ability to multitask.
Problem-solving skills.
Managerial abilities.
Working Conditions
– Controllers usually work in large corporate headquarters, banks, or government buildings in urban areas.
– They are often required to attend meetings with other managers to explain financial policies. They usually work more than forty hours a week without additional pay.
– They must also spend some time keeping up with the field by attending seminars and professional meetings.
Some Common Controller Job Interview Questions.
When you encounter push-back from other stakeholders, how do you resolve that conflict?
How do you balance growth strategies versus cost containment?
How have you helped accountants and other junior-level staff develop and advance in their career?
How do you keep your team motivated, engaged and productive?
What ERP and other technology platforms are you familiar with?
Controller Job Salary Scale
Controllers usually receive good benefits, including paid vacations of up to four weeks, health insurance, and pension and profit sharing plans.
Salary ranges can vary widely depending on many important factors; including education, certifications, additional skills, and the number of years you have spent in your profession.
The salary range of a controller typically falls between:
$130,696 and $191,177
N47, 1159,905.38 and N68, 919,250.98
£103,036.19 and £150,717.31
Now that you know these requirements are in demand and that you could be well-compensated for such expertise, be very sure you don't miss the search for controller jobs.
CSN Team.
Join Over 500,000+ Readers Online Now.
---
♦ Subscribe NOW to Latest GIST from CSN PORTAL in Your EMAIL ADDRESS
Copyright Warning:
Contents on this website may not be republished, reproduced, redistributed either in whole or in part without due permission or acknowledgement. All contents are protected by DMCA.
---
The content on this site is posted with good intentions. If you own this content & believe your copyright was violated or infringed, make sure you contact us at [[email protected]] to file a complaint and actions will be taken immediately.
---