Top 5 Vacant Engineering Jobs in Nigeria 2021/2022 Update.
First of all, there are so many Engineering Jobs in Nigeria currently, but the problem lies in knowing the right ones with the best pay for you.
Are you interested in Engineering Jobs? Looking for a good engineering job? If yes, then you have come to the right place.  In this article, we've listed the top 5 best-paying engineering jobs in Nigeria today. Check it out and see for yourself.
Top 5 Vacant Engineering Jobs in Nigeria
Here are the top 5 available Engineering jobs;
1. Africarays Energies PVT.LTD: Electronics / Electrical Engineer
Location: Lagos
Job Type: Energy & Utility
Job Summary
Africarays Energies is currently recruiting to fill the position of electronics/electrical engineer.
Minimum Qualification: Degree
Experience Level: Entry Level
Experience Length: 2 years
Job Description/ Requirements
Qualifications:
Diploma/Degree/BSc or B. Tech in Electronics/Electrical Engineering or related field.
Experience: Minimum of 1 year in the field of UPS & Battery or any electronics industry.
Skills Required:
PCB onboard testing and fault findings.
Expert in CRO Testing
Expert in engineering concepts and knowledge of repairing inverters and UPS
Click here to log in and apply for this engineering job.
2. Armosil West Africa: Site Supervisor
Location: Abuja, Nigeria
Job Type: full-time
Armosil West Africa company is a fast-growing construction chemical company in Nigeria; we are looking for a talented and accomplished site engineer to join our growing business. As a site engineer, you will manage projects, supervise staff, and provide technical advice as a subject expert.
Duties and Responsibilities
To inspect facilities and analyze operational data
Maintain compliance with safety and regulatory standards
Evaluate operations and processes
Research the environmental impact on projects
Test material and structural integrity
Direct engineering activities, assign tasks, and provide training and support
Create a work schedule and adjust as needed to meet project deadlines
Requirements and Qualifications
National Diploma in Civil Engineering, Consulting, Building or related field
Experience: Minimum of 2 years
State-issued certification or engineering license
Considerable experience in a similar position
Salary:
N40,000 Monthly
Application closing date
25th February 2021
Method of Application
Interested and qualified applicants should send their CV to [email protected] using 'Site Supervisor – Abuja' as the subject of the email.
Only qualified candidates will be contacted.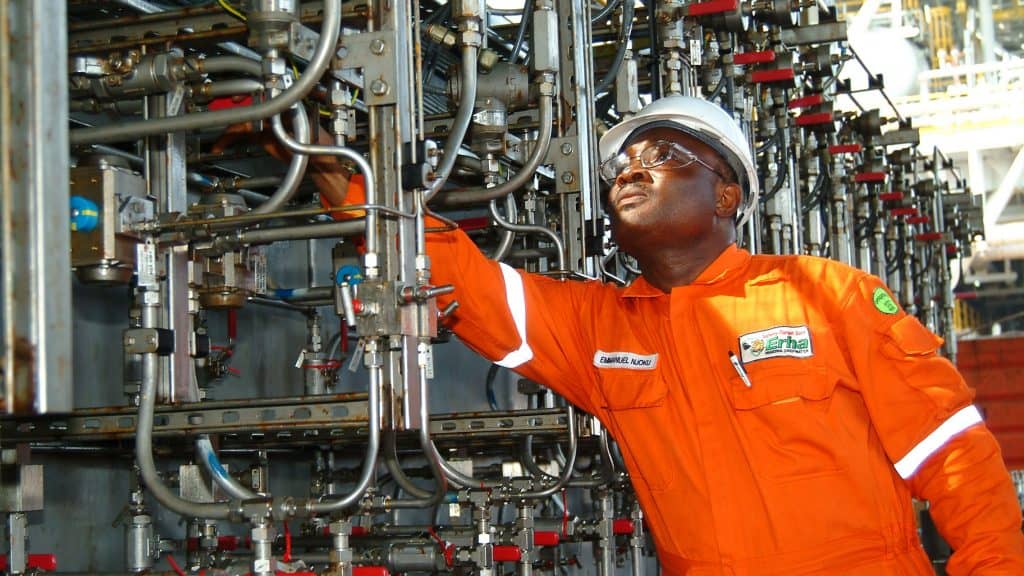 3. Buckler Ordnance Systems Limited: Mechanical Design Engineer (Female)
Job Type: Full-time
Qualification: BA/BSc/HND
Experience: 2-4 years
Location: Ajah-Sangotedo, Lagos
Salary: N120,000 – N150,000 / Month
Buckler Ordnance Systems Ltd is a Nigerian defense solutions provider with strong expertise in manufacturing civilian armored vehicles, design, and prototyping military vehicles, and ordinance equipment.
Responsibilities
Design, execute and manage tests to collect statistically significant data to ensure technical specifications and product requirements are met.
Responsible for mechanical part selection taking into consideration obsolescence, availability, design costs, mechanical products, and systems by developing and testing specifications and methods.
Evaluate and confirm mechanical systems and products by conducting research programs and applying principles of mechanics.
Construct prototypes, perform physical testing on engineering prototypes, and confirm designs with the CEO.
Design and implement manufacturing and maintenance policies
Requirements
Candidates should possess Bachelor's Degree with 2 – 4 years of work experience
Method of Application
Interested and qualified applicants should send their CV to [email protected] using 'Job Title' as the subject of the email.
4. Foursquare International Conference Centre: Technical/ Maintenance Officer
Location: Lagos
Job Type: Full-time
NGO/NPO/Charity
Salary Range: Between N120,000 – N150,000
Job Summary
To oversee, manage and be responsible for all planning, installation, and construction work in the Centre.
Managing the maintenance of work of all assets, installations, and facilities in the Centre, thus ensuring that the facilities provide the needed services effectively, timely, and efficiently.
Minimum Qualifications: HND
Experience Level: Mid Level
Experience Length: 3 Years
Job Requirements
Education: a good B.Sc degree or HND in a relevant engineering course.
Experience: Minimum 3 -5 years of relevant experience
Duties & Responsibilities
Ensure effective & efficient maintenance strategy in the management of FICC facilities.
Plan and prepare budgets for all construction, installation, supplies, and repair work in the Centre for review and approval by the management.
Prepare policy and procedure manual for general maintenance activities and ensure implementation and compliance.
Ensure the cleanliness of the physical landscape of the environment
Ability to interpret engineering drawings
Work effectively with construction engineers when required.
Skills & Competencies for Engineering Job
Strategic thinking
Managerial and leadership skills
Prudence
Team-building skills
Communication skills
Trouble-shooting / Problem-solving skills
Integrity
Method of Application
Qualified and interested applicants should click here to log in and apply online.
5. Alfred and Victoria Associates: Fresh Graduates Mechanical Engineer
Location: Lagos
Job Type: Full-time
Alfred and Victoria Associates is one of Nigeria's leading ICT solution-based company, offering a wide range of services which are in high demand of today's emerging market.
Job Summary
Mechanical Engineers design, manufacture, and evaluate mechanical devices, such as industrial machinery, heating, and cooling systems, transportation systems, robotic, and tools.
Responsibilities 
Designing, manufacturing, and installing components that fulfill requirements.
Plan, conceptualize and create mechanical designs for new products.
Develop testing procedures, and perform testing validation of new designs
Analyzing problems or deficiencies and developing solutions to resolve them.
Conducting experiments and evaluations to improve and innovate product design.
Academic Qualification & Work Experience
Bachelor's Degree in Mechanical Engineering / HND
Minimum of 0 – 2 years in relevant field
Skills and competencies
Experience working in the Mechanical Engineering field
Ability to run simulations and analyze test data.
Ability to write clear and comprehensive technical documentation.
Highly analytical mind, with exceptional problem solving-skill and attention to detail.
Salary
Very Attractive
Application Closing Date
8th March 2021; by 3 pm.
Method of Application
To apply, click here.
Hopefully, this article has been informative to you. subscribe to our newsletter for more information on engineering jobs in Nigeria today.
CSN Team.
Tags: chemical engineering jobs in nigeria, civil engineering jobs in nigeria, Electrical Engineering Jobs in Nigeria, mechanical engineering jobs in lagos, mechanical engineering jobs in nigeria, Oil and Gas Jobs in Nigeria