---
I can't find a job and I need money ­­– this the most common question that's been asked by tons of unemployed people around the globe. If you don't have a regular monthly income, you may have a hard time paying your bills and coping with your emotions.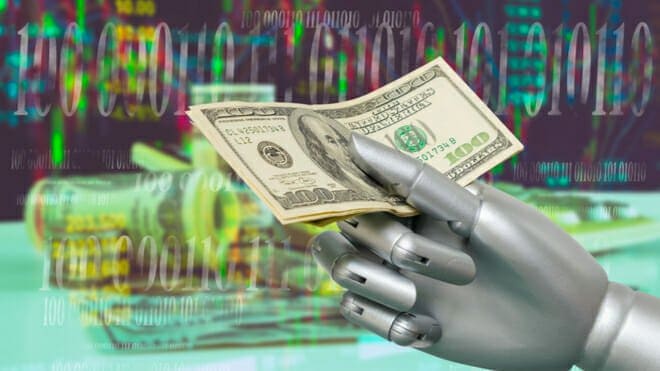 Unemployed individuals don't need to despair anymore for there are tons of online opportunities for gaining money. What's more, the joy of earning money without being employed is much more pleasurable than you could imagine.
Can't find a job and you need money? Consider these 10 steps for starters.
How To Make Money Without A Real Job
Take online surveys
Taking surveys for money is by far the best way for most people to make a little extra earning in their free time. It doesn't require any experience or funding. It's totally free to join any legit survey site.
These sites conduct online surveys on behalf of companies and manufacturers who use the assessment you provide to improve or develop their new products. In return for your time and input, you are rewarded with money, gift cards, and other prizes.
If you only want cash, there are survey sites that pay cash (via PayPal.), sites like ,OpinionOutpost, SurveySavvy, LifePoints, Pinecone Research.
Become a Freelance Writer
Now, if you are a bit of a book whiz and have solid writing skills, you can find a job by joining platforms like Upwork, Freelancer, Fiverr, iWriter and so on and making some money. These places are visited by thousands of writers worldwide.
And here is the reason why—writers can choose the projects they love the most, work on engaging texts, and get a decent amount of money, all while working at your own pace. However, you must keep in mind that every task has a deadline that must be respected, so you'll need to practice self-discipline to make sure you get everything turned in on time.
Learn Graphic Design.
Graphic design is another way to make money online fast. While it sounds like a major undertaking, with the augmentation of free graphic tools like Canva, it's easier than ever to become a graphic designer, especially if you focus on digital, rather than print design.
In addition to free design tools like Canva and Vectr, you can also do a free trial on standard industry platforms such as Adobe Photoshop and Sketch. You can find freelance design gigs on sites like Upwork.com, Peopleperhour.com, or Guru.com, or even on Craigslist! In addition, taking part in contests on 99 Designs is a great way to get experience while potentially earning cash on the side.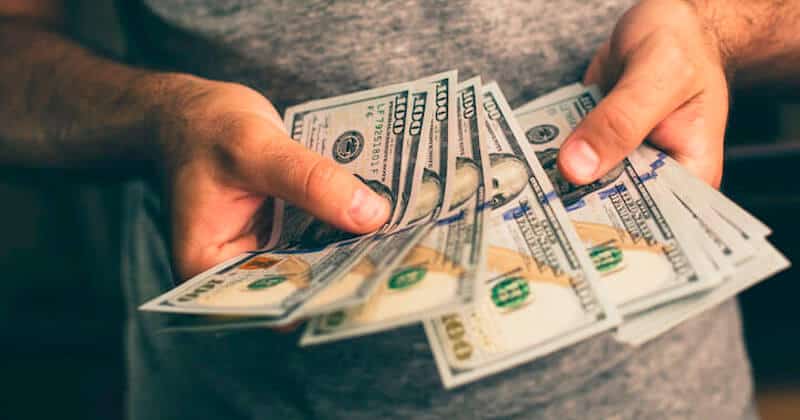 Start a Blog
For those of you who don't know, blogging is when you write for your own website, usually posting articles, recipes, reviews, or commentary – with the website itself being the blog.
Blogging is actually a very strong opportunity for making money. In the past, the primary obstacle for hosting a blog would have been obtaining a domain to host the blog, but now there are platforms dedicated solely to blogging, like WordPress, which make it easier than ever to get into the game and start a money-making blog in no time. You can use sites like WordPress.com, Blogger.com, Tumblr.
Be an Affiliate Marketer
If you're not familiar with affiliate marketing, it means that you'll advertise something in return for a commission on the sales.
Basically, affiliate marketing is usually a way that people prefer to advertise their product because it feels more organic. Affiliate marketing is usually tied to blogging, as a blog is an ideal place to do something like write a review of a product and provide a link to the product at the end.You can use this sites to start, ClickBank, CommissionJunction, MaxBounty.
Become a Tutor
Tutoring is the number one activity for making instant money. Students are looking for all sorts of lessons—foreign languages, math, science, chemistry, etc. Foreign languages are in great demand, but other complex subjects are paid better.
Use Your Creative Skills
Almost everyone has a strange hobby or a skill they acquired for fun. Maybe you like to cook, knit, make homemade cosmetics, or bake homemade cakes or biscuites. Whatever your talent may be, you can make money from it on websites like Etsy. Also, Pinterest is also a good place to display and sell self-made things.
If photography is your hobby, try licensing the images on Getty through Flickr. There are tons of websites and businesses that are willing to pay you for your stock photos.
Sell Your Old Personal Belongings
Of course, we all have old clothes that we haven't worn for years, books we never opened or already read, pieces of furniture that have been unused for decades, and so on. Not to mention, everybody owns new pairs of clothes, kept for special occasions, this may be the right time to put them to a good use, accessories, car items and more.
There are many possibilities: yard or garage sales; online sales using special dedicated websites (eBay, Amazon, Gumtree) or sales through putting up ads on social networking websites (Facebook, Pinterest). If you are lucky enough to own a retreat, a mobile home, or even a boat, start renting them out.
There are always people eager to pay for some days of tranquility or adventure. If you plan on going on holiday, take advantage of this and rent out your own room or house. People can do this on Airbnb.
Related Read:
Work as a Virtual Assistant
Working as a virtual assistant is like being a secretary from your house. Although, You would be doing administrative work as a virtual assistant, so be prepared to employ skills like email response, data entry, examination of facts and organization of information.
It's as simple as being an assistance to your employer, but you'll almost definitely need some customer service skills.
Ghost Shopping
Are you the type that likes inspecting, evaluating and criticizing? Usually, people hate this kind of attitude, but others pay for it. anonymous shoppers are in high demand these days.
They go to restaurants, shops, hotels and other places, and pretend they are just a regular customer. Then, based on their personal shopping experience, they fill in some reports, which are then used to grade employees. You can apply at MysteryShopping.com if this sounds appealing to you.
Now, how's that for best tips to make money without having a traditional job? No matter who you are, there's almost certainly something here for you. Give it a try.
Don't forget to subscribe to our newsletter for other topics like this.
CSN Team.
---
---
=> FOLLOW US ON INSTAGRAM | FACEBOOK & TWITTER FOR LATEST UPDATE
Tags: how to make money without a job, how to make money without working, i can't find a job and i don't know what to do, i can't find a job and i need money reddit, i can't find a job and i need money uk, i can't find a job and i'm depressed, lost job need money fast, no job, no money what to do