ADS! Download JAMB CBT Software Now for FREE!
How to Join Nigerian Army Direct Short Service (DSSC) as a Graduate.
How to Join Nigerian Army Direct Short Service! This page will guide you on the latest information about how to apply for Nigerian Army Direct Short Service job offers in Nigeria for graduate and undergraduate.
In this article, you'll learn about the company description, application skills, requirements, and qualifications. Interested applicants should follow the lead outline below for a successful application.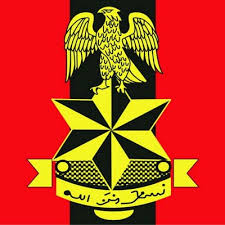 However, the Nigeria Army DSSC recruitment is open to all eligible Nigerians. This means that graduates from any discipline can apply for the program.
Moreover, the beauty of it is that both civilians and military personnel can apply for the program at once.
Current Vacant Positions
Nigerian Army Short Service Combatant Commission Officers Recruitment (SSC 46/2020)
Meteorologist
Electrical/Mechanical Engineer (Army Aviation)
Air Traffic Controller/Communicator
Aircraft Maintenance Engineer
Officer – Directorate of Army Physical Training
Aerospace/Aeronautical Engineer
Nigerian Army Education Officer
Chaplain (Roman Catholic)
Chaplain (Protestant)
Army Corps Officer – Military Police
Nigerian Army Finance Officer
Army Band Officer
Professional – Allied to Medicine
Nurse
Dental Therapist and Dental Technologist
Clinical Psychologist
Optometrist
General Duty Medical/Dental Officer
Medical and Dental Consultant
Army Ordnance Officer
Army Electrical and Mechanical Engineer
Pilot (Rotary)
Important!
1). Firstly, before a serving military person can apply for this program and be given admission, he/she must be sponsored by any of the branches of the Nigerian Armed Forces to any civil institution. If not, his/her application will never be considered.
2). Also, a number of programs are available under the Nigerian Army Direct Short Service Course. Some of the successful applicants will be trained to become part of the Nigerian Army Medical Corps.
3.) Then some other ones will be trained to become part of the Directorate of Army Aviation. Some other ones are trained to be part of the Directorate of Chaplain Services, which can be divided into Protestants and Roman Catholic.
4). Others are trained as part of the Directorate of Islamic Affairs. There are also some trained as members of the Directorate of Legal Service.
5.) Moreover, the last form of training under the Nigerian Army Direct Short Service Course is the Directorate of Army Public Relations.
Entry Requirements for Civilians and Military
1). The individual applying for this program is expected to be a citizen of Nigeria. This is according to the standing law of the Federal Republic of Nigeria.
2). The individual must be between the ages of 22 and 35 years old. He/she can be male or female. If the person is applying as a medical consultant, he/she must not be over 40 years of age as at the time he/she is applying for the course.
3). The applicant must be fit physically, mentally, and medically before his application can be given any consideration. He/she must present evidence of such fitness as at the time of applying.
4). Additionally, the individual must be given a recommendation by a minimum of 2 individuals and these individuals must be recognizable people in society. They are required to attest to the integrity and character of the applicant.
Moreso, it can also be a military personnel starting from the rank of a Lieutenant Colonel.  Police officers starting from the rank of Assistant Commissioner of Police too can give such recommendation.
5). Aside from the above, the applicant is equally required to provide a letter of attestation from the institution he/she graduated from.
6). The applicant is expected to be up to 1.68 m in height for males and 1.65 m for females.
7). He/she must never have been convicted of any crime by a court of law before. If the applicant is military personnel, he/she must be free of any form of a military disciplinary case.
8). The applicant must possess a valid birth certificate and such certificate is expected to be endorsed by National Population Commission, Local Government Council, or recognized hospital. The applicant can equally present an affidavit from a court of law attesting to the individual's age declaration.
Other Relevant Requirement
1). The individual must also have a valid state of origin certificate.
2). If the applicant is a civilian that has graduated from either a university or polytechnic, he/she is expected to also present an NYSC certificate or valid exemption letter.
3). If the applicant has any professional qualification, he/she must present a document that authenticates his/her registration with such professional bodies. These professional bodies must be recognized by Nigerian Laws.
4). Contact details of the applicant must also be provided during the application.
Also, the candidate must provide his/her phone number as well as those of his/her parents or guardians and also Next of Kin.
5). All the original copies of certificates obtained by the applicant during education years must be presented by the candidate. The candidate must present all credentials from primary to a tertiary institution.
6). If the applicant is serving military personnel, he/she must be a valid military identity card as well as a letter of recommendation from his/her Commander or Commanding Officer.
7). Additionally, such applicants must provide valid letters indicating Nigerian Army sponsorship in any valid tertiary academic institution. The individual must also have served in any unit of the Nigerian Army for a minimum of 5 years.
8). Moreso, it is forbidden for any of the applicants to be a member of any secret fraternity, society or cult.
Method of Application
Application is carried out online and it is free.
1. How to Apply
(1) Log on to www.nigerianarmyms.ng to create an account.

(2) Read the qualification criteria.

(3) From the home page, select DSSC application.

(4) On successful registration, you will receive an email notification containing your login details.

(5) Click on 'Login' to complete the application form.

(6) Ensure all required documents listed below are uploaded:

Passport photograph.
Educational certificates.
Evidence of membership of any professional body.
Certificate of state of origin.
Birth certificate or age declaration.
2. Print Out
Applicants must print out their online generated photo-slip on completion of their application.

The first page is to be signed by the Registrar of Court of Law while the second page is to be signed by the applicants' Local Government Chairman/Secretary or any military officer of the rank of Lieutenant Colonel or equivalent and above who hails from his/her state.

Successful applicants would be required to present their printed photo-slips to the selection board during interview.
Further Information:
For further information, you may call 08179269294 and 08109959294, or visit www.army.mil.ng
Army Headquarters,
Department of Military Secretary,
Mambilla Barracks,
Asokoro – Abuja.
However, an email notification will be sent afterward, which contains your login details.
Then, click on Login in order to complete the application form.
Afterward, print out the photo-slip. Present it to a Court of Law to sign the first page, while another qualified individual signs the second page.
N/B: The qualified individual can be high ranking military personnel from the post of lieutenant colonel and above. It can also be the Secretary or Chairman of a local government.
CSN Team.
Join Over 5 Million Subscribers Today!
---
=> FOLLOW US ON INSTAGRAM | FACEBOOK & TWITTER FOR LATEST UPDATE
Tags: Nigerian Army Direct Short Service, Nigerian Army Direct Short Service Application Guide, nigerian army dssc 2020/2021, nigerian army dssc 2020/2021 portal, nigerian army dssc 2020/2021 shortlisted candidates, nigerian army dssc 2021, nigerian army dssc 2021 portal, nigerian army dssc 2021 shortlisted candidates, nigerian army dssc rank, nigerian army dssc requirement, nigerian army dssc shortlist 2020, nigerian army dssc shortlist 2021, nigerian army dssc training, nigerian army short service rank