Npower Transition Portal: Are you among the many beneficiaries who are now wondering if the Npower Transition has closed, what date did it close, and when it will be reopened? Do you want to partake in the Npower empowerment program? Do you want to join the Npower transition survey group? If yes, read through this article carefully for more information.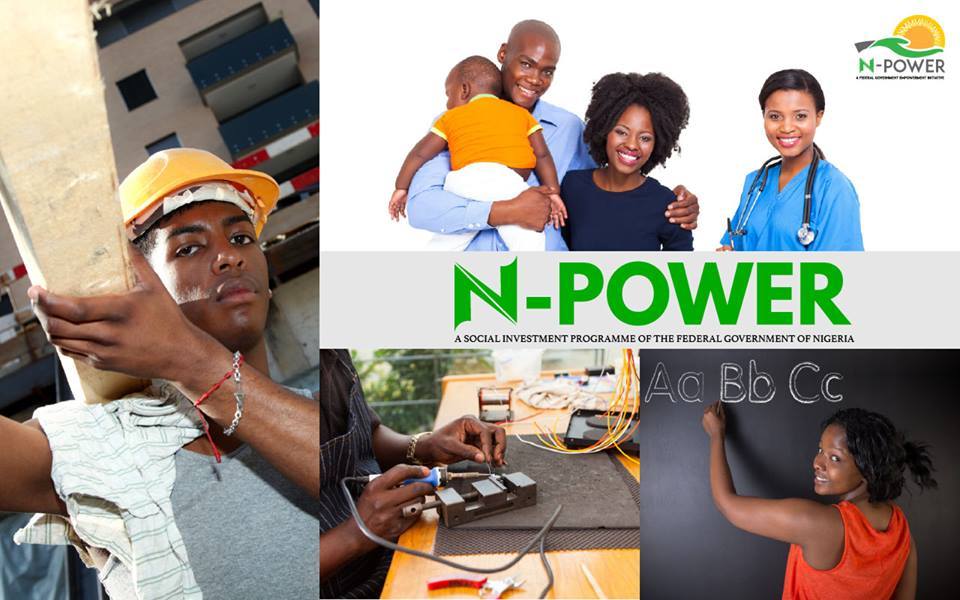 N-Power seeks to address the challenge of youth unemployment by providing a structure for large scale and relevant work skills acquisition and development while linking its core and outcomes to fixing inadequate public services and stimulating the larger economy.
If you have been searching for how to log in to your NPower Transition portal and select your choice of enhancement, we can now assure you that the N-Power Portal now works, and you can successfully select your choice of enhancement.
The most important thing you should know about the Npower empowerment program is that it is targeted at Nigerian youths between the ages of 18 and 35.
This means that anyone that is below or has passed that age is not qualified to apply. Even if you apply, your application will be automatically rejected.
Everyone interested in applying should take note that they must express genuine interest in whichever NPower scheme he/she chooses during registration, and ensure that you pass all the aptitude tests associated with that scheme, and be able to give his/her very best if selected.
What is Npower Transition Registration?
Npower Transition a web page was created on beneficiaries N-Power Volunteer Network (NPVN) dashboard portal to enable them selects a path to prepare them for the next program after N-Power Programme.
What is Npower Transition Survey?
From the information we have, Npower has clearly stated that the survey will not in any way interfere with volunteer participation.
The transition survey will only help N-power Nigeria to understand the best place to fix beneficiaries.
Benefits of N-Power Transition Registration
When you register for the Npower transition you will be entitled to the below;
Become a SANEF Agent (Shared Agent Network Expansion Facility): With 50,000 Naira you can begin your journey in Entrepreneurship as a SANEF
Start a Business with a GEEP Loan:100,000 Naira Loan to enable you to begin a business in your community
Become a Teacher: Teach as a School teacher in your community.
Start a Farm / Expand your Farm: Begin farming and start feeding the nation.
Become a Field / Data Agent: Work as an Agent for a Bank, Research Agency, or Consumer Goods company. Join the community collection
Become a Community Policeman: Join the Police force to secure and protect your community.
Npower Transition Registration Portal 2021 Contents
To become a SANEF AGENT
Start a business with a GEEP LOAN of 100,000
Become a Teacher
Start a farm/Expand your farm
Become a field Data Agent
Become a community policeman
How to Fill the

Npower Transition

Survey Form
To log in to the Npower transition portal, simply visit www.npvn.npower.gov.ng to view the dashboard.
We will be glad to keep you informed about all the News about the Npower Transition program. Any updates released by the Federal Government will be updated here.
N-power Transition Portal Login Procedures
Firstly, head over to the Npower Transition portal via www.npvn.npower.gov.ng
Also, click on the 'Test' tab at the top right corner of the home page
Then enter your login details. Use your Phone Number as Username and your BVN as Password
Next tap on the login link there to proceed with the test. That's that for this!
Profile Login and Editing Procedures
Visit the NPVN portal through www.npvn.npower.gov.ng
From the main navigation panel at the left side of the screen, select the option 'My Profile' to continue
Next, you will see the option for 'Personal Information and 'Bank Information'. Select any of the two according to what you want to do and continue
Edit your name, bank information, or other details and save your changes on the portal
After effecting the changes, tap on the 'Update Account' on the page to complete the steps here. That's all!
How to Change Login Password
Npower Transition beneficiaries can easily change the login password by going to the Settings page of the Npower account.
Hence, in order to change the password first Select change next to your password, then enter your current password and the one you want to change it to. Then just select Confirm to save it.
Npower Transition Portal Login Shortlisted Applicant Update
If you've been shortlisted, then you've got your foot in the door. And it's time for you to shine at the final stage – the interview.
However, it could be a telephonic, Skype, or face-to-face interview. And this is depending on the employer. When shortlisted:
Endeavor to get information about the company.
Also, ensure you have a clear vision. Try to figure out why you want the specific position. And how you would be a good fit. Also, go through your application.
Additionally, be interactive. It's an interview, not an interrogation. There is much more to you than your resume.
The practice goes a long way. Thus, take mock interviews with your friends or practice speaking before a mirror.
It's rare, but sometimes you do get an offer letter directly based on your application. You start planning the celebration, but remember some points before you go into that party mode: Get it in writing.
Also, go over the written offer in detail. And make sure all important details are mentioned and ask questions if you don't understand anything. Such as work profile, start date, duration, and stipend, etc.
Send a thank-you letter to the employer, once you accept the offer.
Also, follow up with an e-mail confirming your start date and expressing your enthusiasm for your new role.
From the above, it is important you note that we are not partnering with these companies. We are only making this information available so as help you get that your dream job. As such, as you apply, ensure to do more research about the company. GOOD LUCK.
However, we believe this information on Npower Transition Portal Login 2021/2022 is helpful to you? Why not share it with your friends out there by clicking on the share button on this website.
You can as well BOOKMARK and SUBSCRIBE to be updated for further information concerning this topic.
I urge you to use this same opportunity to share this information (Npower Transition Portal Login) with others using our Facebook, Twitter, or Google+. share button below.
CSN Team.
Tags: How do I access my npower transition portal?, How do I register for npower transition?, How to Fill the Npower Transition Survey Form, Is npower list out for 2020?, is npower portal open, Is npower portal open now?, n-power login, Npower Registration, Npower Transition, npower transition 2020, npower transition closing date, npower transition form for batch a and b, npower transition link, Npower Transition Portal Login, Npower Transition Portal Login 2020, Npower Transition Portal Login 2020/2021, Npower Transition Portal Login 2021, Npower Transition Portal Login 2021 Updates, Npower Transition Registration Portal 2020 Contents, www.npvn.npower.gov.ng login 2021