– Sell Pokemon Cards –
If you've outgrown playing with Pokémon games and cards, and you remember where you'd had the collection stowed away, dig them out! I have some good news for you, you can make some cool cash by selling them.
For some of us who may not fully understand what it is, The Pokémon Trading Card Game, also known as PTCG or Pokémon TCG, is one of the most popular collectible card games. It is based on Nintendo's Pokémon franchise of video games and anime.
Pokemon has been experiencing reappearance in popularity in recent years. Also, it has made collectors, both young and old to think that they might sell the Pokemon cards they have. This is whether it is from years ago or from weeks ago.
Why Invest in Pokémon Cards?
Pokémon cards are the top-ranking non-sports cards to invest in today. The original 1999 – 2000 sets have been on growing momentum for over 5 years. This is with 2020 being the mega increase. Thus creating a cultural demand similar to the 1999 release.
1. Pokémon is the block-buster media franchise ever. Recently the company hit $105 Billion.
2. Pokémon Trading Card sales have topped $10.25 Billion.
3. The buying statistics are between ages 24-36. This group will continue to make more money annually and have a higher spending portal. The next 20 years should be epic.
4. Original Pikachu cards have increased up to and beyond 1,000% in the last 10 months. The most famous Pokémon has become the new go-to character for collectors.
5. Japanese Pokémon cards are 24 years old. With the 25th anniversary near, forecasts are all the original cards will see another colossal rush.
READ ALSO!!!
How to Know If Your Pokemon Cards Are Worth Something
It's difficult to sell Pokemon cards if you don't even know what you have. So the first thing you need to do is to arrange your card collection.
First, you could start by sorting the cards by set. Specify by a small symbol on the bottom right-hand corner of the Pokemon figure for old sets. Also, or on the bottom right-hand corner of the card for newer sets.
The next thing you need to do is to sort them by their card numbers. They showed this number on the lower right-hand corner of the card, with the format X/Y.
Additional Information
The number X is the number of the actual card, and the number Y is the total number of cards in the deck. For example, if you see 7/100, then it's the seventh card out of 100 cards in a deck.
If your card doesn't have a figure or symbol on it, it's a base-set card. There were only three sets of base-set cards released in the US. Therefore, consider yourself fortunate as these cards are where the money is at for most card collectors.
Once you've arranged your cards, the next thing to do is to make a list of all your cards. I suggest keeping this list in a spreadsheet, such as a Microsoft Excel file or in a Google Sheet.
Keeping the list in a spreadsheet allows you to keep a digital record. Also, it becomes easier to do the next step as well, which is discovering how valuable your Pokemon cards are.
Where to Sell Pokémon Cards Online
Here are the best places for selling your Pokémon Cards for cash.
1. eBay
eBay is a good place for selling Pokémon cards. You can even set your own prices, which always a bonus.
It's not just that though, but you also have millions of patronage visiting the site each month. This means that you can get a listing for your cards out to lots of people.
READ ALSO!!!
2. Dave & Adam's Store.
Dave & Adam's Store is looking to purchase Pokémon cards, particularly holographic ones. The store purchases complete sets and valuable modern single cards.
You can also check the online Buy List for the store's most updated buying prices.
3. Cape Fear Games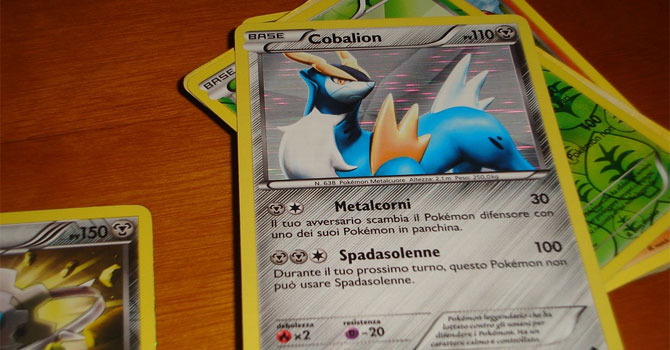 Cape Fear Games allows you to sell your games. You can submit all the items you would like to sell on the website.
You can choose the payment option you want. The options include PayPal, check, and store credit.
Sell your Pokémon cards here.
4. Craigslist
Craigslist is still one of the best places to sell stuff near you.
It's a good way to sell if you have cards that aren't expressly valuable. The good thing about Craigslist is that it's free to list your cards for sale on there.
And you don't have to pay any commission on your sales either, as you do when you sell on eBay.
Sell your cards on Craigslist here.
5. Facebook Groups
There are lots of groups on Facebook, including those for Pokémon fans. You could consider advertising your cards for sale through one of these groups. Of course, you'll actually want to engage with the group a bit before you list your cards.
Find a FB Group here.
6. Facebook Marketplace
If you have some cards that aren't too valuable, another option to consider is Facebook Marketplace. It's a platform where people can buy and sell stuff near them. You can list your cards for sale there. You can set your own prices, which is always a bonus!
Sell your Pokémon cards here.
7. CCG Castle
CCG Castle will buy your Pokémon cards. Just follow the instructions on the site and send the cards to CCG Castle. You can choose to receive payment via PayPal or store credit.
Sell your Pokémon cards here.
READ ALSO!!!
FAQs on Where to Sell Pokemon Cards
Below are the frequently asked questions on pokemon cards.
1. Where can I sell my Pokémon cards for money?
‣ eBay

‣ Troll and Toad

‣ Cardmarket

‣ Card Cavern

‣ TCGplayer

‣ Facebook Marketplace
---
2. How much can you sell Pokemon cards for?
Pokémon cards are worth $1.20 on average.
---
3. Where can I find the value of my Pokémon cards?
We find it at the very bottom of every Pokémon card.
---
4. Can you sell Pokemon cards to GameStop? 
Before it expires, take your Saved Trade Summary to a GameStop location. Make sure you bring all the products you'd like to exchange to the store.
---
5. Is selling Pokemon cards profitable?
If you want to be a successful Pokémon card dealer, you'll need a strategy to get the best return on your investment.
---
6. Will Pokemon cards go up in value?
The weakest Pokemon cards can go up in value if they are rare, scarce or are simply unique enough.
---
7. What are 1995 Pokemon cards worth?
Because of its rarity, it is worth up to $10,000.
---
8. What is the rarest Pokémon card? 
The Pikachu Illustrator
---
9. Is GameStop giving Pokémon away?
GameStop Will Giveaway Fan-Favorite Pokemon for Pokemon Legends: Arceus.
---
10. Will Pokemon cards ever lose value?
Pokemon cards only hold their value if they remain in 100% pristine condition
---
The bottom line is, Pokemon is all the rage, and if you have Pokemon cards you can sell, why not make some money off them? These hidden treasures can make you a pretty dime if you're lucky to have a rare one in great condition.
Please, share this article with friends and loved ones. Best regards!
CSN Team.
Tags: how to sell pokemon cards on ebay, pokemon card price checker, where can i sell my pokemon cards for money, where can i sell my pokemon cards near me, where can i sell pokemon cards near me, where to sell pokemon cards near me, where to sell pokemon cards reddit, where to sell pokemon cards uk