Plan International Recruitment 2021: This page is created to give you the latest information on how to apply for Plan International Nigeria jobs for graduates and undergraduates. In this article, you will learn about the company description, application skills, requirements, and qualifications. Interested applicants should follow the lead outline below for a successful application.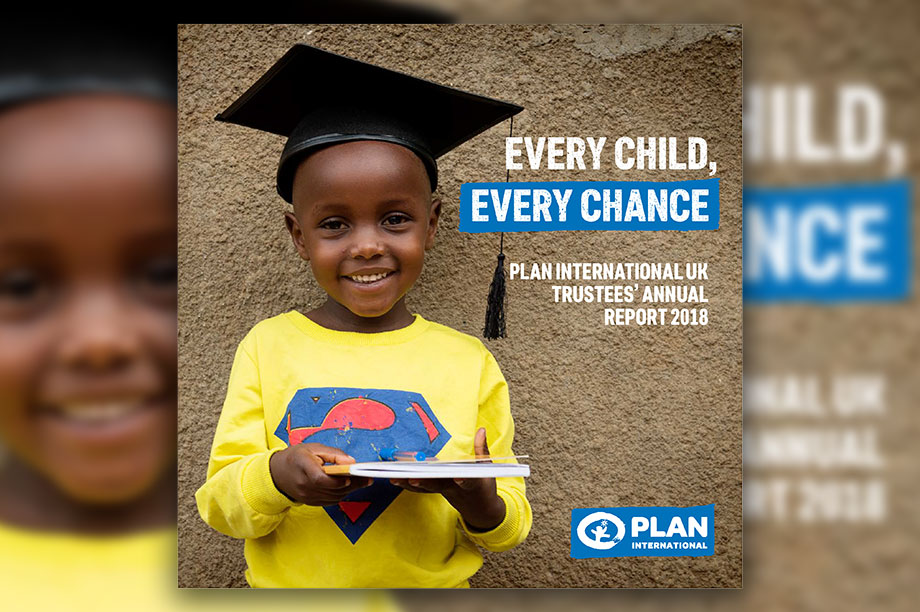 Plan International Nigeria has been undergoing massive recruitment intake annually for the past years.
We've received numerous requests by aspirants on various platforms yearning for legit information about the Plan International application form and guidelines for 2021/2022.
Many applicants have been asking us questions like;
Keep reading this article as you will find answers to the above queries.
Plan International Nigeria Job Description
The Plan International is an independent development and humanitarian organization which works in 71 countries across the world, in Africa, the Americas, and Asia to advance children's rights and equality for girls.
Plan International is one of the world's largest organizations working for children's rights and gender equality. In 2016, Plan International reached 17.1 million girls and 15.5 million boys through its programming.
The organization strives for a just world that promotes children's rights and equality for girls.
Plan International engages people and partners to Empower children, young people, and communities to make vital changes that tackle the root causes of discrimination against girls, exclusion, and vulnerability.
Drive change in practice and policy at local, national, and global levels through our reach, experience, and knowledge of the realities children face; Work with children and communities to prepare for and respond to crises and to overcome adversity, and support the safe and successful progression of children from birth to adulthood. READ MORE
Available Vacant Positions
We are recruiting to fill the following positions below:
♦ Country Admin and Logistics Manager
Location: Abuja
Deadline: 20th July 2021.
♦ Regional Lake Chad Programme Manager- Nigeria
Location: Abuja
Deadline: On-going
♦ Security Officer
Location: Adamawa
Deadline: 13th July 2021.
♦ Institutional Capacity Strengthening Manager
Location: Borno
Deadline: 11th July 2021.
♦ Child Protection in Emergencies (CPiE) Specialist
Location: Borno
Deadline: 11th July 2021.
Application Closing Date: Not Specified.
General Qualifications and Requirements
Applicants applying for the Plan International Nigeria recruitment must possess any of the following.
Possession of B.Sc, HND, NCE, OND in relation to the applied position from a recognized institution.
Any added certificate either postgraduate or professional certification will be of advantage.
NYSC Discharge/Exemption Certificate.
West African School Certificate (WAEC) or Senior Secondary School Certificate (SSSC) with Credits in not less than three (3) subjects including English and at least passes in two (2) other subjects; or
Candidates must have National Examination Council (NECO)/General Certificate of Education (GCE) Ordinary Level with passes in four (4) subjects obtained at one sitting or five (5) subjects obtained at two sittings including the English Language.)
National Diploma (ND) obtained from a recognized institution. National Certificate of Education (NCE) from a recognized institution; or General Certificate of Education (Advanced Level) in two (2) subjects obtained at one sitting or three (3) subjects obtained at two sittings.
Must be computer literate.
Mistakes to Avoid While Applying
A lot of people fail in many applications not because they are not qualified, but because of numerous mistakes. So take note of the following:
Apply on time, do not wait for the deadline.
Do the application processes alone, don't send anybody to avoid mistakes in your data
Keep yourself updated concerning the application
Make sure you supply all the necessary requirements
Take time to cross-check your details before submission.
Candidates are to apply for one job position, Candidates who attempt to apply multiple times will have their application disqualified
The online application is free.
Note:
Early application is encouraged as we will review applications throughout the advertising period and reserve the right to close the advert early.
A range of pre-employment checks will be undertaken in conformity with Plan International's Safeguarding Children and Young People policy.
As an international child-centred community development organization, Plan International is fully committed to promoting the realization of children's rights including their right to protection from violence and abuse.
That means we have particular responsibilities to children that we come into contact with.
Plan International believes that in a world where children face so many threats of harm, it is our duty to ensure that we, as an organization, do everything we can to keep children safe. We must not contribute in any way to harming or placing children at risk.
Equality, diversity, and inclusion are at the very heart of everything that Plan International stands for. Our organization is based on a culture of inclusivity and we strive to create a workplace environment that ensures every team, in every office, in every country, is rich in diverse people, thoughts, and ideas.
We will provide equality of opportunity and will not tolerate discrimination on any grounds. We foster an organizational culture that embraces and exemplifies our commitment to gender equality, girls' rights, and inclusion while supporting staff to adopt good practice, positive attitudes, and principles of gender equality and inclusion.
Plan International Recruitment Shortlisted Applicant Update
If you've been shortlisted, then you've got your foot in the door. And it's time for you to shine at the final stage – the interview.
However, it could be a telephonic, Skype, or face-to-face interview. And this is depending on the employer. When shortlisted:
Endeavour to get information about the company.
Also, ensure you have a clear vision. Try to figure out why you want the specific position. And how you would be a good fit. Also, go through your application.
Additionally, be interactive. It's an interview, not an interrogation. There is much more to you than your resume.
The practice goes a long way. Thus, take mock interviews with your friends or practice speaking before a mirror.
It's rare, but sometimes you do get an offer letter directly based on your application. You start planning the celebration, but remember some points before you go into that party mode: Get it in writing.
Also, go over the written offer in detail. And make sure all important details are mentioned and ask questions if you don't understand anything. Such as work profile, start date, duration, and stipend, etc.
Send a thank-you letter to the employer, once you accept the offer.
Also, follow up with an e-mail confirming your start date and expressing your enthusiasm for your new role.
From the above, it is important you note that we are not partnering with these companies. We are only making this information available so as help you get that your dream job. As such, as you apply, ensure to do more research about the company. GOOD LUCK.
Hot Vacancies in Nigeria Right Now
However, we believe this information on Plan International Recruitment 2021 is helpful to you? You can as well subscribe to be updated for further information concerning this topic.
If you need us to help you with more updated information at the right time about Plan International Recruitment 2021.
Kindly provide us with your phone number and email address in the comment box below.
What's your take on Plan International Recruitment 2021? I urge you to use this same opportunity to share this information with others using our Facebook, Twitter, or Google+. share button below.
CSN Team.