ADS! DOWNLOAD ANY PAST QUESTIONS AND ANSWERS (PDF VERSION)
---
Productive People Recruitment Portal 2019 – productivepeople.org.
Productive People Recruitment Portal 2019… Productive People is a technology-enabled recruitment partner that focuses on helping our clients locate specialist talent, across all markets in Africa. By the use of our deep market insight and process excellence, we are able to deliver an unbeatable service within any given timescale.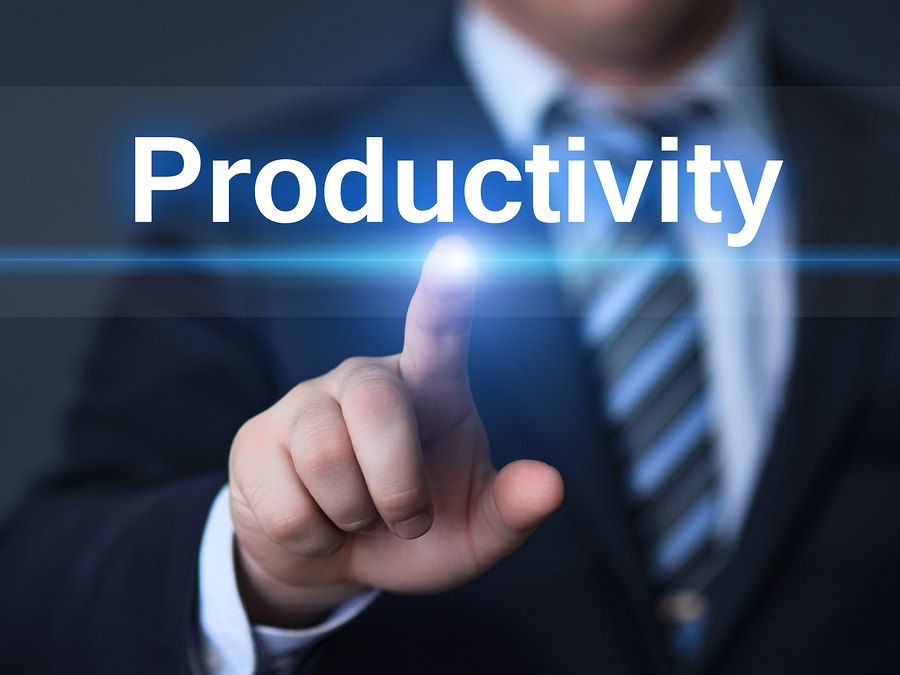 Our belief is that our customers should never have to choose between the quality of candidate and time to hire.
We are recruiting to fill the following positions below:
1. Job Title: Sales Representative/Customer Service

Location: Lagos
Job Description
Manage inspection centers
Manage Customers' expectations
Create a network base for sales and generate leads
Grow and develop sales in assigned center
Maintain end to end relationship with customers
Responsible for the process of procurement of cars from customers at the center
This will be a role based in one of our centers in Lagos , where you will close auto sales with customers directly.
Qualifications
HND or BSc in any discipline
Nice to Have:
General knowledge about cars
Must be presentable
Ability to negotiate and close sales
Must be able to give excellent Customer Service
Ability to multitask
Must be target driven (Job is target based)
Excellent Communication & Writing Skills
Ability to work in a fast paced environment; be able to work under pressure.
Application Deadline: 30th April, 2019.
How to Apply
Interested and qualified candidates should:
Click here to apply online
---
2. Job Title: Vehicle Inspection Trainee

Location: Lagos
Job Summary
We are looking for passionate problem solvers who are excited about working long term with us, in building a valuable business. We want folks who value building things from the ground up. You have work to do! If this is you, apply asap!
The successful candidate will perform a variety of inspection on vehicles while learning state and federal laws and regulations and developing inspection techniques needed to carry out mechanical safety inspections, prepare vehicle inspection reports, and inspect vehicle maintenance records.
The successful candidate will perform under close supervision and assignments would be reviewed to determine suitability for the role in the long term.
Requirements
Diagnosing vehicle faults/issues
Thorough vehicle inspection (interior and exterior)
Writing of vehicle reports and other official reports
Verifies vehicle serviceability by conducting test drives; adjusting controls and systems.
Test vehicle for wear-and-tear damage.
Prepares reports based on findings from the inspection
Keeps equipment available for use by inspecting and testing vehicles;
Complies with state vehicle requirements by testing engine, safety, and combustion control standards
Maintains vehicle appearance by cleaning, washing, and painting
Maintains vehicle records by recording service and repairs.
Qualifications
Minimum of OND in Mechanical Engineering or Automobile Engineering
Minimum of OND in any field/discipline but desires to have a career in vehicle diagnosis/inspection
Excellent knowledge of mechanical, electrical and electronic components of vehicles
Working knowledge of vehicle diagnostic systems and methods
Excellent physical condition
Knowledge about cars and its models
Ability to learn vehicle inspection mechanisms
Ability to learn the use of vehicle diagnostics equipment
Ability to to learn use of vehicle software applications
Nice to Have:
Good communication skills
Previous technical experience on vehicles
Willingness to observe all safety precautions for protections against accidents, dangerous fluids, chemicals etc.
Application Deadline: 30th April, 2019.
How to Apply
Interested and qualified candidates should:
Click here to apply online
---
3. Job Title: Vehicle Inspection Officer

Location: Lagos
Job Summary
The successful candidate will perform all necessary safety and emission inspection on a variety of vehicles, such as passenger cars, jeeps and certain types of mobile vehicles.
He/she will inspect the overall interior and exterior conditions of cars and inspect operations of windshield wiper and washer, speedometer, turn signals and on a need basis, work computer terminal to process and review vehicle information.
He/she will conduct vehicle identification inspections on vehicles for customers seeking to sell their cars.
Job Functions
Scan vehicles with vehicle scanning equipment to determine the status of vehicle
A comprehensive check of the vehicle interior and exterior parts
Greet and direct customers seeking a vehicle identification inspection.
Review customer's ownership records for completeness and to assure all pertinent documentation is included. When necessary, inform customers of additional information needed, and serve as a source of referral.
Conduct identification inspections on various types of vehicles. The inspection includes a comparison of the vehicle's identification numbers (VIN) with the numbers listed on the customer's ownership records and a notation of current odometer reading.
Requirements
Education
HND or BSc in Mechanical Engineering, Automotive Engineering, Electrical Engineering (OND Holder or Graduates of other disciplines can be considered if the candidate possesses above JD requirement)
Experience:
1 to 2 years' experience in vehicle diagnosis, inspection or repair
Sound knowledge of the latest auto-mobile repairs & best industry practices
Excellent knowledge about cars and its various models
Hands-on experience in diagnosing vehicle issues (experience can range from basic to advanced)
Ability to use a vehicle scanning machine
Must be capable of operating vehicles with standard and automatic transmissions, four –wheel drives and constant four-wheel drive vehicles.
Excellent communication of vehicle report to a customer.
Application Deadline: 30th April, 2019.
How to Apply
Interested and qualified candidates should:
Click here to apply online
---
4. Job Title: I.T Manager

Location: Lagos
Job Description/Job Summary
You will act as the domain-expert on the five core IT technologies (services) provided by Group IT: Contact Center platforms, networking, end user devices, identity management and cloud integrations. Responsible for the design and implementation of new services, maintenance and daily operations. Group IT is part of the Digital Platforms department of ZOLA Electric.
Support Country Organizations with domain expertise on core IT tech.
Process Tier2 and Tier3 tickets and coordinate vendor support
Establish and maintain documentation for services in scope
Ensure availability and performance of services; monitor, optimize and report in close cooperation with vendors and other functions within Digital Platforms
Keep software on end user devices up to date
Coordinate and execute all changes around the services in scope
Advise the organization on the optimal use of the services
Contribute to the implementation of improvements
Design and implement processes and tools to maintain a secure IT environment that operates in compliance with corporate policy and local legislation
Maintain a secure 'patch-level' and configuration of software and systems
Monitor system events and the configuration of the environment, perform audits, action outcomes and make report
Support Country Organizations with monitoring and compliance
Lead and execute IT projects of services in scope
Provide domain support with the roll-out and sourcing of new applications, services and hardware
Requirements
Bachelor's degree in Computer Science or related field
A minimum of 5 years of relevant work experience in a similar work environment and/or position
Certified Network CCNA, CMNO or comparable
ISSEP certified or comparable
Experience managing contact center infrastructure and systems (Genesys)
Ability to build and maintain API integrations
IT service management, understanding of ITIL and Lean/IT concepts, terms and processes
Expert on IT security concepts, audit and standards
Expert knowledge of network protocols (IP, WiFi, ethernet)  and associated components (firewalls, routers, etcetera)
Expert of IT hardware and associated user computing environments (Android, MS Windows 10, macOS)
Expert on device management, application packaging and endpoint security
Solid understanding of contact center and voice/video/telephony technology
Foundation knowledge of software engineering and systems architecture
Basic API programming: Python, Java
Basic BI and data skills to produce reports based on small data sets
Discrete, able to handle confidential information
Excellent communication and writing skills
Demonstrated ability to structure and produce technical documentation
The ability to work well in a distributed and international team
Analytical, excellent problem solving skills
The ability to plan and prioritize workload
Customer focused, understands customers and takes a proactive approach to meeting their needs in an effective and timely manner
Identifies opportunities to optimize cost  and improve customer service and satisfaction
Fluent in English.
Application Deadline: 30th March, 2019.
How to Apply
Interested and qualified candidates should:
Click here to apply online
---
5. Job Title: Content Writer

Location: Lagos
Job Summary
We are in need of a talented Content Writer interested in the field of careers, employment and recruitment to create compelling posts. We're looking for someone who will help us drive more value through online content.
The ideal candidate should have a proven track record of producing pieces that increase engagement and drive leads
This position requires a high level of creativity, as well as the ability to use data-driven insights to write better material
The successful candidate should also be detail-oriented and committed to meeting tight deadlines.
Job Description
Research industry-related topics (combining online sources, interviews and studies)
Write clear marketing copy to promote our products/services
Prepare well-structured drafts using Content Management Systems
Proofread and edit blog posts before publication
Submit work to editors for input and approval
Coordinate with marketing and design teams to illustrate articles
Conduct simple keyword research and use SEO guidelines to increase web traffic
Promote content on social media
Identify customers' needs and gaps in our content and recommend new topics
Ensure all-around consistency (style, fonts, images and tone)
Update website blog and medium account content.
Requirements/Qualifications
Proven work experience as a Content Writer, Copywriter or similar role
Portfolio of published articles
Experience doing research using multiple sources
Familiarity with web publications
Excellent writing and editing skills in English
Hands-on experience with Content Management Systems (e.g. WordPress/Medium)
Ability to meet deadlines
B.Sc in Marketing, English, Journalism or related field.
Not more than 28 years old.
Application Deadline: 30th March, 2019.
How to Apply
Interested and qualified candidates should:
Click here to apply online
What's your take on this? We believe this article was helpful, if yes, don't hesitate to share this information with your friends on Facebook, Twitter, Whatsapp and Google plus.
CSN Team
Join Over 500,000+ Readers Online Now!
---
=> FOLLOW US ON INSTAGRAM | FACEBOOK & TWITTER FOR LATEST UPDATES
COPYRIGHT WARNING!
Contents on this website may not be republished, reproduced, redistributed either in whole or in part without due permission or acknowledgement. All contents are protected by DMCA.
---
The content on this site is posted with good intentions. If you own this content & believe your copyright was violated or infringed, make sure you contact us at [[email protected]] to file a complaint and actions will be taken immediately.
---