---
– Side Jobs –
Are you strapped for cash? Do you have to live paycheck to paycheck to pay your bills? Consider a flexible side job or an on-demand gig if you aren't ready to look for a higher-paying job.
You are free to work as much or as little as you want. You'll be able to plan your time based on how much you want to increase your earnings, and you'll end up with some new skills to add to your resume.
You can also juggle a variety of gigs and turn your side jobs into full-time freelance work. There are numerous ways to supplement your income, and some of them can be done from the comfort of your own home.
Traditional positions such as pet sitting or childcare are available, as are new types of flexible work opportunities such as driving for Uber or becoming an online retailer.
READ ALSO!!!
20 Side Jobs that Pays
Here are 20 side jobs to think about if you need some extra money.
They are easy to obtain, you do not need any additional education or training to be hired, and you can work whenever you want.
1. Driver for Ride Share/Delivery
There are openings for drivers in all cities where ride-sharing is permitted if you have a dependable vehicle and know your way around town.
Another possibility is to deliver packages for companies such as Amazon. You'll be able to work a flexible schedule while earning money from your car. UPS hires part-time drivers and driver assistants.
For information on driving, delivery, and delivery helper jobs in your area, visit company websites. You will be able to apply quickly and easily online from your computer or phone.
2. Personal Assistant/Household Helper
Do you know how to fix things around the house? Are you able to repair or build things? Do you enjoy organizing and cleaning? TaskRabbit is a website where you can offer your services.
You'll be able to use the app to find jobs that interest you once you've been approved.
Sign up for Handy or Amazon Professional Services to find jobs in your area if you have handyman, assembly, or cleaning experience.
3. Provider
Babysitters are always in high demand, and elder care is a rapidly expanding industry. There are always open caregiver positions with flexible hours.
Signing up for a caregiving service like Care.com or finding your own work are two options.
You will be able to set your availability based on your schedule in either case. Here's how to get a babysitting job and a job as a caregiver.
4. Dog Walker, Pet Sitter, or Sniffspot Host
If you prefer animals to people, pet sitting is a great way to supplement your income. You could work for a doggy daycare or boarding facility, or you could work for yourself.
One place to start is to ask your family, friends, neighbors, and even your pet for referrals. You can also market your services by registering with websites and apps such as Wag and Rover.
Rover is also looking for dog groomers. If you have a dog-friendly yard, you can earn money by becoming a Sniffspot host.
5. Customer Support Representative
One of the fastest-growing occupations is customer service. There are numerous opportunities to be hired for both online and in-person positions.
If you need to work around your day job, there are plenty of evening and weekend jobs available.
Here are the top ten customer service jobs and how to get one of them.
READ ALSO!!!
6. Find a Freelance Job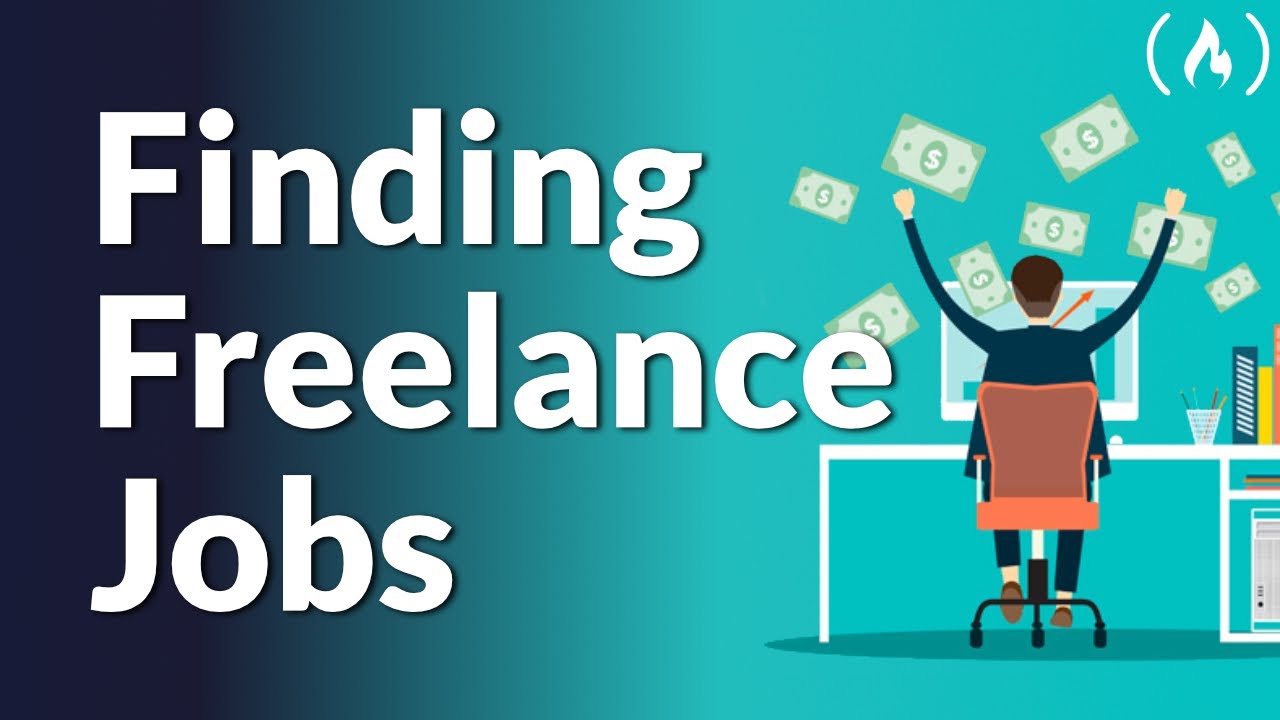 If your paycheck isn't cutting it and you have the necessary skills and time, you could freelance to supplement your income and your resume.
You may have even considered working as a freelancer full-time. If that's the case, doing some side work is a good way to see if going self-employed is a good idea.
To get started, go over these tips for becoming a freelancer. Here are some of the websites you may find useful:
1. Editor
2. FlexJobs
3. Freelancer.com
4. Servicescape
5. Upwork
7. Make Use of Your Extra Space
Renting out your extra space is another option for self-employment.
Do you have an extra room, garage, or storage space that you aren't using? If so, take a look at:
1. Airbnb
2. FlipKey
3. Home Away
4. Neighbor
5. Stow It.
8. Sell Your Items
Scattered clothes and shoes in the drawers of the dresser
If you have a closet full of clothes, shoes, bags, and other accessories, you can make some space, downsize your wardrobe, and earn money by selling what you don't use.
To sell those clothes you haven't worn in forever, use eBay or one of the online sites dedicated to selling used clothes, or use an app like Poshmark or Vinted, for example.
You can use Lystant to help you sell your items or sign up to help others sell theirs.
9. Look for Micro Jobs
Even if small jobs pay little money, your earnings can add up over time. Consider a micro job if you want something quick and easy to do with no commitment. 
A micro job is a short-term, task-oriented position. Fiverr is one of the best sites for finding quick gigs, and here are 33 more.
10. Participate in Research Studies or Focus Group Discussions
You may be able to participate in a paid research study or online focus groups depending on where you live.
Some are ongoing, while others pay by the hour or a flat fee for your time. Some positions will necessitate in-person participation. Others can be completed online.
To find opportunities in your area or online, search Google for "research studies."
11. Organizer/Mover
Are you well-organized? Is it enjoyable to clean out cabinets and closets? Render help to someone who needs help staying organized? 
Can you clear out clutter for someone who is downsizing their home? If yes, this offer is for you.
 You can help people move by signing up for Bellhops or Goshare.
12. Event Coordinator
If you have a talent for party planning, this is a simple side job to start. Offer your services to everyone you know, and you'll soon have a list of satisfied clients.
You can begin small with events such as children's birthday parties and gradually expand as your experience grows. Here's some information about what goes into event planning.
13. Work as a waiter for a Caterer
Working for a caterer has the advantage of not requiring you to commit to a regular schedule. You are able to work.
When you have time, you can work events. Caterers typically hire for positions such as servers, bartenders, and other event staff.
To find jobs in your area, use Google or Indeed.com. Also, inquire directly with local caterers to see if they are hiring.
14. Tutoring
To become a tutor, you do not need an advanced college degree.
College students are frequently hired to tutor elementary and high school students or as peer tutors, and a bachelor's degree in a subject area can help older candidates find tutoring jobs for after school, evenings, and weekends.
For high school and elementary school jobs, contact the guidance office in your school district, and for campus jobs, contact the career or student employment office.
15. Work at a Market or Festival
Many communities have weekly Farmers Markets and some also have Flea Markets that are held on a regular basis.
If you're available on weekends, signing up for a job at the market can provide some additional income, and you may be able to get a deal on produce and the other items that are being sold.
When you live in a resort area, check the calendar for upcoming festivals, concerts, and fairs. You'll find a variety of fun jobs you can pick up, and you'll get free admission to the event.
16. Sell Items on eBay, Craigslist, or Facebook Marketplace
Selling items on sites like eBay, Craigslist, or Facebook Marketplace is one of the most reliable ways to make extra money if you're in a pinch.
Any used items, such as furniture, household appliances, collectibles, or anything else that you aren't using or that is collecting dust, can be sold online to make extra money.
If you're serious about it, you could even do it professionally for others, earning a small commission on each sale. Take good photos and write a good description, and you'll be fine.
17. Recycle used Smartphones on Gazelle
I've sold a few used smartphones on Gazelle, and it's a quick way to make some extra money if you have an old iPhone, Samsung smartphone, or other device lying around.
While it is not the most lucrative side hustle, you will be able to earn a small amount of extra money that may be useful depending on your financial situation.
18. Deliver for PostMates
Another excellent way to supplement your income is to deliver for PostMates.
You can work whenever you want, just like Uber and Lyft. While the pay isn't particularly high, you do have the opportunity to earn tips.
If you live in a densely populated area like Los Angeles or New York City, this is a great way to supplement your income without quitting your day job—and you don't even need a car.
19. Manage Social Media for Small Businesses
Many small businesses need a social media manager and simply don't have the time nor the expertise to be constantly posting on social media platforms like Facebook, Instagram, Snapchat, or Twitter.
Take it upon yourself to contact local businesses and offer up your services for a contracted monthly fee.
This is an easy way to make extra money no matter where you live.
20. Tutor over Skype
This is yet another inventive side hustle concept. You can tutor people via Skype regardless of where you live.
This is fantastic, especially if you're a digital nomad looking to earn more money than the local job market can offer.
If you're traveling through Asia or another low-cost-of-living country, tutor people from the United States or the United Kingdom.
READ ALSO!!!
Frequently Asked Questions about Side Jobs
We have compiled a list of 10 frequently asked questions about side jobs from home that pays heavily. We have also provided answers to the questions.
Kindly study them carefully and send us feedback once you find them useful. Below are the questions:
1. How can I make an extra $1000 a Month?
Online English teaching is one of the  popular side jobs that can make you earn an extra $1000 a month.

There are numerous opportunities for you to begin tutoring English, with several companies eager to hire you.
---
2. How can I make an extra $2000 a Month?
With proofreading as a side job, you can earn you an extra $2000 per month.

Proofreading can be a very profitable side hustle for those who are extremely detail-oriented (and I'm sure you know who I'm talking about).

If you are one of these people, or if you simply enjoy proofreading, starting a proofreading side hustle could be a great fit for you.
---
3. What is the Best Side Job?
The best side job is online writing. As an online writer, you can stand a huge chance of earning more than $5000 in a month.
---
More Questions and Answers About Side Jobs
4. What is the Highest Paying Side Job?
The highest paying side job is Medical writing. To be a medical writer, you should have strong writing skills and be at ease working on research-based projects.

Medical writers conduct research and write technical projects for medical practitioners, such as journals, abstracts, and other publications, as well as online medical resources.

Medical writers earn the most money per hour on this list, up to $50 per hour, due to the need for strong research skills and a high-level educational background.
---
5. How can I Earn Side Income?
You can earn extra money in a variety of ways, but one of the simplest is through online tutoring.

Tutoring companies such as Tutor.com, TutorMe, and Studypool hire tutors to share their knowledge with students on a variety of subjects.
---
6. How can I make a Living from Home?
You can make a living from home if you:

1. Sell custom products

2. Create a print-on-demand business

3. Make a subscription box

4. Sell on marketplaces

.5 Sell digital products

6. Sell your creative work

7. Monetize an audience

8. Become a freelancer

9. Also, Become a virtual assistant

10. Become a reseller, etc.
---
More FAQs About Side Jobs
7. How can I make 6 Figures in a Month?
With the help of cryptocurrency, you can earn a six-figure income per month by working one and a half hours per day. Without putting in any effort, I was able to earn nearly $22,000 per month.

You've only taken a few steps into the Crypto world and don't know the real strategies for Bitcoin and other coins.

I will teach you every step so that you can easily earn more than a five-figure income per month.
---
8. What are some Passive Income Ideas?
There are many passive income ideas for you to explore, however, some are naturally demanding. Here are some passive income ideas:

1. Create a course

2. Write an e-book

3. Rental income

4. Affiliate marketing

5. Flip retail products

6. Sell photography online

7. Peer-to-peer lending

8. Dividend stocks

9. Create an app
---
9. How can a Kid make 1000 Dollars Fast?
As a child, you are not permitted to work, form contracts, or establish a company as a director. Your earning potential is limited.

Most trust funds will limit the amount to reasonable living expenses in order to extend the fund's life.

I recommend you request more pocket money from your parents.
---
10. How can I Make 10K in a Month?
There are so many side jobs to do to make 10K a month. Some of them are:

1. Teach people

2. Show people how to do things

3. Sell things you make

4. Resell other's products

5. Promote others products

6. Turn ideas into products

7. Recording conversations

8. Write books, etc.
We hope the piece of information on side jobs was useful. Kindly share this content on the social media platforms available. We appreciate your audience.
CSN Team.
---
---
=> FOLLOW US ON INSTAGRAM | FACEBOOK & TWITTER FOR LATEST UPDATE
Tags: at home side jobs, best side for job search, best side jobs, cyberpunk 2077 side jobs list, easy side jobs, good side jobs, nicole's side jobs, online side jobs, side hussle jobs, side hustle jobs from home, side job apps, side jobs for extra money, side jobs from home, side jobs from home online, side jobs online, side jobs that pay well, side jobs to make money, up side down blow job, work from home side jobs