ADS! DOWNLOAD ANY PAST QUESTIONS AND ANSWERS (PDF VERSION)
---
Citi Student Loans 2019 – Citi Student Loans is a loan for everyone! Undergraduates, graduates, law and also health profession students can all find a way to pay for college with Citi.
In its present configuration, Citi is quite a young bank, only having been in business since the year 1998.
But what they seem not to have in years, they surely make up for in the number of locations and scope of offerings, both in terms of student lending for college and also in checking and savings account choices.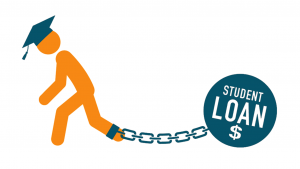 In this article, I will be discussing the Citi student's loans.
Citi Student Loan Servicing Fined by the CFPB
Despite the removal of all the student-loan activity, including on their website and in their product catalog, Citi's student loan story does not end there.
Unluckily, for both customers and Citi alike, the Consumer Financial Protection Bureau (CFPB) fined the lender for illegal student loan servicing practices, such as misleading borrowers and also inaccurate late fees.
As a result, Citi had to pay a $2.75 million dollar fine and return $3.75 million to affected borrowers.
Will I Receive a Refund from Citi?
The legal activity and subsequent retribution came to a head in the year 2017, and lots of student loan borrowers that had loans serviced by Citibank between the year 2006 and 2015 were qualified for a refund between $47 and $250.
Borrowers who still had education loans serviced by Citi at the time of retribution should have received a statement credit on their account.
If impacted loans were paid off or eventually serviced by another establishment, then Citi was required to send a refund check via mail.
In other words, if you were qualified, you should have received credit by now. Nevertheless, to find out more about the CFPB's action against Citibank, you can visit the CFPB website.
Alternatives to Citibank Student Loans
Though securing a student loan through Citibank is out of the question, there are numerous private student loan lenders out there who provide loans to qualified borrowers in need of financial aid.
SunTrust Student Loans
SunTrust is a financial services establishment that offers customers a wide range of products including checking accounts, mortgages, personal loans, and also student loans.
Their student loan portfolio includes three primary products:
The Custom Choice Student Loan,
Union Federal Private Student Loan
The Graduate Business School Loan.
The Custom Choice Student Loan and Union Federal Private Student Loan customers can borrow up to $65,000 for a five, seven, or ten-year term, while Graduate Business School Loan customers can take out up to $95,000 for a seven or ten-year term.
All loans currently offer variable interest rates as low as 4.25% and fixed interest rates as low as 5.35%.
In the year 2010, Citi sold off its student loan unit, and in the year 2017, the well-known bank finally stopped servicing the last of the private loans it had on the books.
What Happened to Citi Student Loans?
My student loans were part of the 2010 deal that sent $28 billion from Citi's federal student loan portfolio to Sallie Mae.
At that same time, Discover also took over $4 billion in Citi private student loans. As part of the dissolution of the student loan unit at Citi, the establishment itself also bought back $8.7 billion in student loans, both federal and private.
The Department of Education similarly got in on the act, purchasing $4.7 billion of the federal loans.
What happens to loans after they are sold depends on what your new servicer does with them.
How Can You Find Your Federal Student Loan Servicer?
In most cases, your new Citi student loans servicer will contact you with information about where to send payments and how to manage your student loan account online. If this is not the case, you need to do a little hunting on your own.
Tracking your federal student loans is fairly straightforward. The National Student Loan Data System (NSLDS) is a database containing all of your information, including how to contact your servicer and how much you owe.
You need a Federal Student Aid ID (FSA ID) to log into the NSLDS.
Once you have your FSA ID, go to the NSLDS website and select "Financial Aid Review." Everything you need will be listed.
Frequently Asked Question
1. What options are available with Citi Assist student loans?

Citi Assist loans offer a number of financial options that are specifically designed to assist students with their financial needs.

Options available with Citi Assist loans are undergraduate loans, health profession loans, law student loans, and graduate loans.

All of these options can help students with their financial needs. It is recommended that students when applying for loans acquaint themselves with the most commonly used terms to assist them in making the right decision.

2. What are the benefits of Citi financial student loans?

One main advantage of Citi financial student loans is that the students do not have the pressure of returning the loan during the period of study.

Another major advantage of Citi financial loans is that it is open for international students as well; all they have to do is to hire a cosigner belonging to the United States.

3. Can I know about Citi student loan consolidation?

The student loan consolidation program at Citi bank offers students a chance to save themselves the stress of making multiple monthly payments on loans.

The interest rate offered on the consolidated loan might be lower as compared to the original loans. However, you should check with other establishments too before making a choice.

4. How flexible is the Citi student loan payment plan?

Citi offers a few degrees and course-specific loans for students pursuing certain degrees and courses. The repayment schedule for these is between 15 years to 20 years and that too not during any student's academic years.

Students start paying off their Citibank loans after completing their education. As far as loan re-payment plan being flexible or not is concerned, for that, you need to approach your Citibank student loan customer service personnel and explore your options.

5. While searching for my Citi student loans login, I found out that there are various types of Citi student loans can you explain?

Yes, there are options available in the Citi student financing program. Three of the main loan options are Citi Assist Undergraduate & Graduate Loans, Citi Assist Law & Bar Exam Loans, and Citi Assist Health Professions Loans.
Nevertheless, the eligibility for these loans varies from loan to loan and applicant to applicant. Also, the amount of financing offered in each loan is different, due to which the repayment period also varies.
CSN Team.
Join Over 500,000+ Readers Online Now!
---
=> FOLLOW US ON INSTAGRAM | FACEBOOK & TWITTER FOR LATEST UPDATES
COPYRIGHT WARNING!
Contents on this website may not be republished, reproduced, redistributed either in whole or in part without due permission or acknowledgement. All contents are protected by DMCA.
---
The content on this site is posted with good intentions. If you own this content & believe your copyright was violated or infringed, make sure you contact us at [[email protected]] to file a complaint and actions will be taken immediately.
---