---
Student Loans Utah 2021 in United States (U.S.).
Student Loans Utah 2021: The Utah Higher Education Assistance Authority (UHEAA) is the state agency that functions as the clearinghouse for student financial aid.
It provides access to low-cost, low-interest Federal Family Education Loans as well as online financial planning tools, information resources and links for state institutions and participating lenders.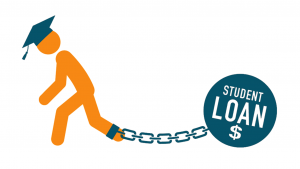 Getting Financial Aid for Utah Students
If you're applying for financial aid, you'll need to gather financial documents to help you fill out the Free Application for Federal Student Aid (FAFSA). This form is available online and is used to calculate your family's expected contribution to your college expenses.
The FAFSA requires the student's and parents' Social Security numbers, along with any tax documents, and any statements from your bank and investment accounts.
You can estimate how much a school will expect you to pay out of pocket by using the FAFSA's expected family contribution (EFC) formula online.
A student's EFC depends on factors including the family's income, investments, and how many children are attending college. Typically, the higher the income and investments, the more the family will be expected to contribute.
The financial aid office at your school will determine your amount of need-based aid by subtracting your EFC from how much it will cost to attend the school. There are several need-based federal aid programs. But Utah students also have many state-based options.
Utah Student Loans
The Utah state board of regents runs an organization known as the Utah Higher Education Assistance Authority (UHEAA). Through the UHEAA, the state of Utah offers a state-level student loan to college students. Their loan program is called Complete Student Loans.
Complete Student Loans
Utah residents who are pursuing an undergraduate or graduate degree either in or out of the state of Utah.
There is a minimum loan amount of $1,000. The loan amount cannot exceed the school's cost of attendance. The annual loan limit is $100,000, and the lifetime aggregate loan limit is $200,000.
Nonresidents who are attending a college or university in Utah may also be eligible for a loan through the Complete Student Loans program. Complete Student Loans have a fixed interest rate that varies from 5.50% to 6.75% for undergraduate students and 5.75% to 7.00% for graduate students.
In addition, college students in Utah can obtain private student loans from local financial institutions.
University Federal Credit Union
The University Credit Union was established in 1956 by a small group of finance professors at the University of Utah. The credit union originally served only the employees of the University of Utah, and it later added students and alumni to its membership. In 2004, the credit union opened its membership to anyone who works, goes to school, worships, or volunteers in the Salt Lake County area. University Credit Union currently serves 100,000 members.
Eligibility: Borrowers without a significant credit history require a co-signer
Loan Limits: minimum of $2,000 up to the total cost of attendance ($120,000 lifetime maximum)
Perks: Cosigners can be released from their obligation after the borrower makes 12 consecutive on-time monthly payments.
Benefits of Borrowing Federal Loans through UHEAA
Most people may not realize that when state agencies offer to finance federal loans they are utilizing tax-exempt bond monies provided by the state that are not subject to federal taxes. When you eliminate this taxation, the opportunity for deep savings is then passed along to the consumer. This is why so many state agencies vie for customers outside of private lenders. They can offer affordable loans to their state citizens.
Before you even consider alternative student loans you must complete the FAFSA, the application for federal student aid. But the FAFSA, you'll discover, is a prerequisite for so many other types of college aid. Only when you've exhausted federal and free aid should you begin to consider how an alternative loan may offer a solution to your outstanding education costs.
Partnerships With Local Lenders
UHEAA does not influence students to choose specific lenders. In fact borrowers are urged to explore the gamut of loan providers. Compare rates, programs, repayment terms, credit and no-credit loans until you find the federal and private loans that make sense for your financial situation and long term goals.
However, depending upon the lender you choose you may be privy to some of UHEAA's loan perks, which could include reduced fees and discounted interest rates.
Students and parents may borrow Stafford Loans, both subsidized and unsubsidized, Perkins Loans and Graduate and Parent PLUS loans. Applying is as easy as filling out the online application.
Consolidation Loans and Repayment Arrangements
For student borrowers wrestling with unmanageable debt two options exist: loan consolidation and smart use of a repayment program.
Loan consolidation programs could be useful for borrowers with multiple federal or private loans, but they can be quite costly in the end if not selected wisely. But lenders have devised another more flexible option: an extended repayment plan. While it does not bundle multiple loans, an extended repayment nevertheless lets borrowers extend a loan repayment period up to 25 years, which significantly lowers monthly payments.
If you are even the slightest bit strapped for making your monthly payments, you should explore your options with the UHEAA consolidation loan or the extended repayment.
Private / Alternative Student Loans
Alternative student loans are privately funded loans that are NOT part of the federal student loan program. They are offered by banks, credit unions, and other lending institutions, and are designed to supplement federal financial aid awarded to students when it does not fully meet the funding needs of students. Each private loan lender determines the interest rates, fees, and eligibility criteria for the loans they offer, and many lenders also require a co-signer. All private loans require a credit check to be performed to determine eligibility.
We encourage students to borrow these loans only as a last resort after completing the FAFSA and exhausting all sources of federal financial aid (Pell Grant, Stafford Loans, etc). The University of Utah does not endorse any lenders, and you may choose whichever lender you wish. As a courtesy to our students, we have provided FASTChoice, a loan comparison tool, as a resource to research the rates, eligibility requirements, and benefits of private loan lenders.
For more information please visit https://choice.fastproducts.org/FastChoice/home/367500/1.
You may also research private loan lenders on your own.
Federal regulations require lenders to send three disclosure notices to borrowers and co-signers, with a mandatory waiting period prior to disbursement of funds, to ensure that they are properly informed regarding the terms and conditions of the loan. Private loan lenders also require the school to certify student eligibility for the loan, and funds are sent to the school to be disbursed through the tuition account. Please allow 3-4 weeks for processing time.
CSN Team.
---
=> FOLLOW US ON INSTAGRAM | FACEBOOK & TWITTER FOR LATEST UPDATE
Tags: align student loans, cornerstone loan, great lakes student loans, nelnet, uheaa loan forgiveness, utah higher ed/dept loan, utah student killed, wells fargo student loans