– Wells Fargo Student Loans –
The Wells Fargo student loans can pay for any eligible education-related expenses, including tuition, housing, books, a laptop, lab fees, and more. Students or parents may apply to be the lead borrower.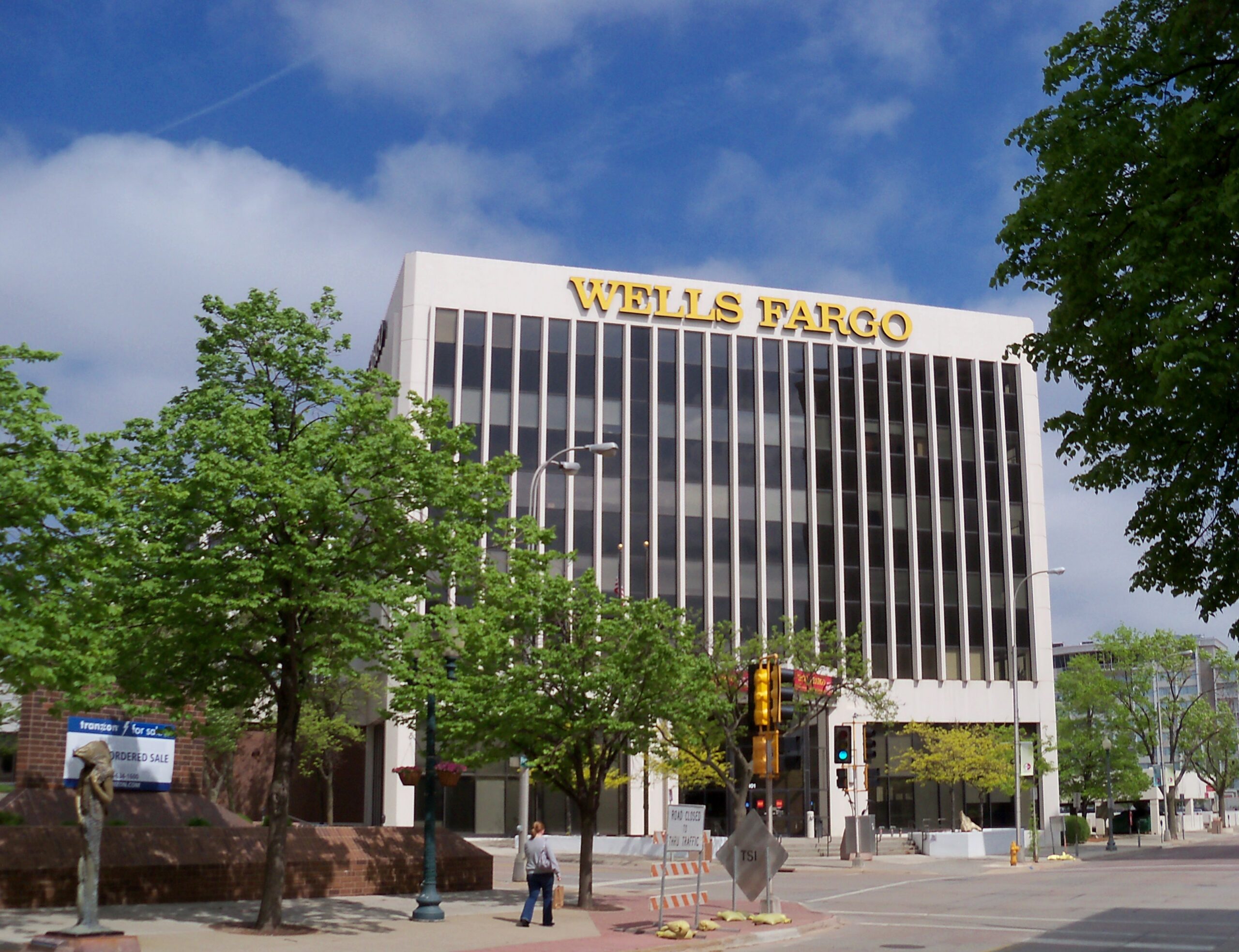 What are the Benefits of a Private Student Loan from Wells Fargo?
Wells Fargo student loans have several advantages, each personalized to the type of education you're pursuing. They include:
1. Payment deferment: any loans you take out while you're in school have a six-month grace period before repayment. Student loans for parents can make interest-only payments for 48 months.
2. No fees: You won't pay origination or application fees or penalties for paying off your loan early.
3. Customer discounts: Wells Fargo offers a 0.25% discount for customers with qualifying accounts and an additional 0.25% when you enrol in automatic payments.
4. Interest rate options: Choose between a fixed or variable rate, depending on your financial need.
What are the Factors to Consider Before Applying for a Loan?
1. Interest accumulation: Even though payments don't start until six months after you finish school, you still accumulate interest in the balance.
This means if you take seven years to finish school and wait out the deferment period, you will have seven years and six months of interest.
2. Credit requirements: If you've just started school and haven't yet built up credit, you may not qualify for a loan on your own. In that case, Wells Fargo offers private student loans that allow for a cosigner.
3. Loan limits: Each loan has a limit, some restricting your borrowing amount to $25,000 per year. It's important to know what your limits are and plan for alternative financing if needed.
Eligible for a Wells Fargo Student Loan?
Eligibility criteria vary by loan, but you'll need to meet basic qualifications such as.
1. You must have good to excellent credit, or you'll need a cosigner who meets the credit and income requirements.
2. You should be at least 18 years old.
3. You should be an American citizen or a permanent resident of the US.
‣ If you're a student, they must enrol you in an eligible school and seek a degree, certificate or license.
‣ If you're a parent or merging your debt, you must meet the general qualifications and any credit and income requirements.
What Information do you need for the Application?
If you meet the eligibility criteria, you'll need to provide the following to apply:
1. Your full name, date of birth, Social Security number and a valid form of ID, such as your driver's license or passport.
2. Your home address, email address, and phone number.
3. Details about your school if you're a student.
4. Details about your employment and income if applying as a cosigner, a parent, or merging your debt.
READ ALSO!!!
How to Apply for Wells Fargo Student Loans?
The easiest way to apply is on the Wells Fargo website, www.wellsfargo.com. Here's the step-by-step process:
1. On the website, go to "Personal", then click on "Loans and Credit", and then click on "Student Loans".
2. Click on "Apply Now".
3. Select the type of loan you want.
4. Enter preliminary information about your loan.
5. Read the basics of your preferred loan type and click "Get Started".
6. Select your state of residency and if you are a current Wells Fargo customer.
7. If you are new to Wells Fargo, you will enter the following information. Then, click "Continue.
8. You will then start the application. The first step is to enter your contact information.
9. Next, enter your employment and income information.
10. Then, enter your loan information.
11. Share whether you will apply alone or with a cosigner.
12. Confirm that you can read the documents provided.
13. Agree to the disclosures and click "Continue" to submit the application.
What to do After Receiving a Student Lon from Wells Fargo?
You've been financed, and you're ready to move forward. Now it's time to plan:
1. If you're a student, you'll have six months after you finish school to start payments. Not that you can't start early, though.
Also, if you're able to make payments while you're still in school, you can avoid some interest accumulation.
2. If you're a parent or merging your debt, you will need to start payments as soon as you receive financing.
Setting up automatic payments will get you a 0.25% discount on your APR, saving you money in the long run.
Hope you this information was useful to you. Also, if this article motivates you. you can share it with your friends and loved ones. Thanks. 
CSN Team
Don't miss this opportunity
Enter Your Details
Tags: how easy is it to get a student loan from wells fargo, sallie mae and wells fargo student loan reviews, wells fargo medcap loan review, wells fargo student loan forgiveness, wells fargo student loan interest rate reduction, wells fargo student loans interest rate, wells fargo student loans payment, wells fargo student loans phone number