---
If you're a foreign-trained graduate, the National Youth Service Corps (NYSC) may require that you upload evaluation letter during online registration. This article contains all the necessary information regarding NYSC evaluation form and all you need to know.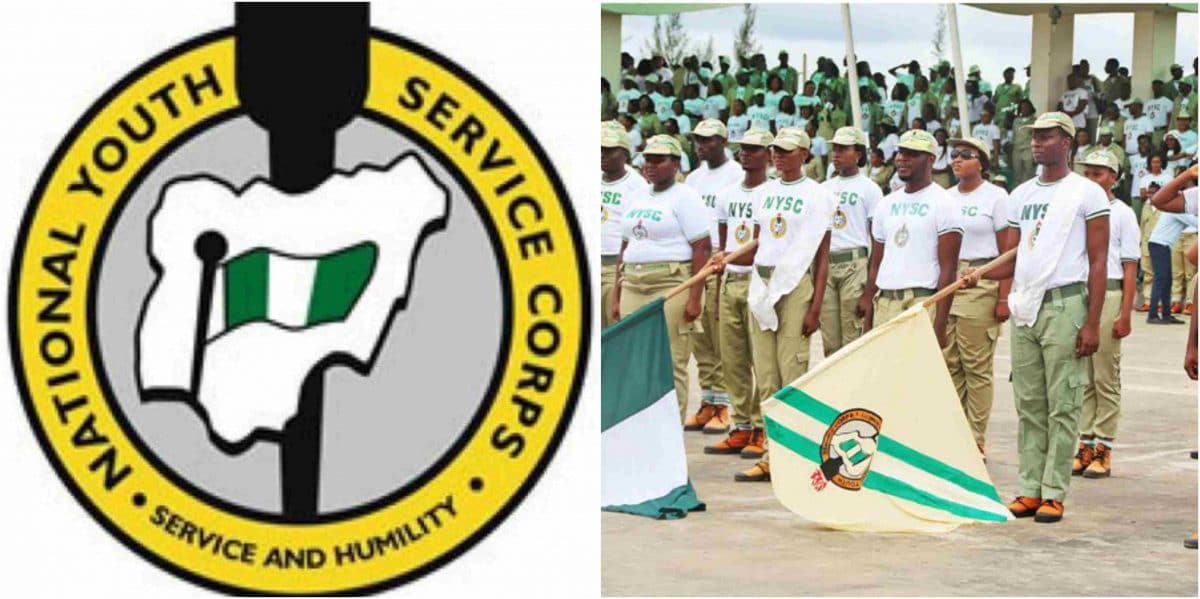 However, not every foreign graduate are asked to upload their evaluation letter, it's for those whose institutions' accreditation are in doubt.
What is NYSC Evaluation Letter
It's a letter that Nigerian foreign graduates need to get from the Federal Ministry of Education. This letter shows that the institution and course they studied abroad are duly accredited by the Govt of that country.
During NYSC online registration, if you see on your dashboard something like "you have not been evaluated yet". It means you need to upload an evaluation letter.
The NYSC management has made evaluation compulsory for foreign graduates, especially those that studied in African countries.
Why the NYSC Letter of Evaluation
In Nigeria, there are some tertiary institutions that are banned from taking part in NYSC. Because they are not accredited by the National University Commission (NUC) or other regulatory agency;
So, there are many other institutions operating illegally outside the shores of Nigeria. Hence, the NYSC management wants to fish out graduates from those fake foreign institutions.
Also, NYSC check accreditation of course or programme. This is because some institutions are not allowed to offer a particular course or programme.
However, the National University Commission (NUC) has cautioned Nigerians from studying in Ghana, Niger, Togo, Benin Republic, and so on. Maybe it's because most of the institutions in those countries do not have accreditation.
During evaluation processes, the ministry of education will check the accreditation status of your institution. Make sure your institution is accredited before applying for NYSC; if in doubt it's your responsibility to visit the Federal Ministry of Education for confirmation.
When you get the NYSC evaluation letter, scan and upload it on your NYSC dashboard. It will take few weeks to reflect.
Requirements for NYSC Evaluation Letter
Below are the requirements to get the evaluation letter;
Degree certificate
Transcript
O'Level certificates (5 credits including English & Mathematics in at least 2 sittings)
Amount to be paid; ₦500.00 only
How to get the NYSC Evaluation Letter
To get the NYSC evaluation letter, take the required documents to the Federal Ministry Education in Abuja. They will process it for you.
But sometimes, getting an evaluation directly from the Federal Ministry of Education is near impossible. They always ask you to go back to your school in which case most foreign students cannot travel back for the letter.
If that is the case, you can contact your school through e-mail or call. They can scan and send to you. To get it directly from the ministry, money will definitely be involved.
Things to Note
You have to visit NYSC homepage to complete your registration;
Prospective Corps members should ensure that they have functional e-mail addresses that they can access and Nigerian (GSM) telephone numbers with which to register.
Foreign-trained prospective corps members should ensure that their Institutions are accredited. If in doubt, it is your responsibility to approach the Federal Ministry of Education for verification.
Foreign-trained graduates are to visit the NYSC portal, register and upload the necessary documents.
Check the basic requirements/procedure for collecting certificate of exemption and exclusion letter.
What's your take on this article? Kindly leave your comments below, if you have any other questions about NYSC evaluation letter, you can use the comment box below.
Also, do well to share this link on all your social media platform both with your friends and loved ones.
CSN Team.
---
=> FOLLOW US ON INSTAGRAM | FACEBOOK & TWITTER FOR LATEST UPDATE
Tags: evaluation letter from the federal ministry of education, list of foreign universities approved by nysc, NYSC, nysc accredited foreign universities, nysc evaluation form, nysc evaluation to, nysc exemption letter for foreign students, nysc foreign student verification, nysc requirements for foreign students, nysc verification for foreign students