Union Bank Centenary Innovation Challenge 2020 | N4.5 Million Cash Prize.
Union Bank Centenary Innovation Challenge:  Union Bank Centenary Innovation Challenge 2020 | Apply for Union Bank Centenary Innovation Challenge 2020 Worth N4.5 Million Cash Prize. This article is going to provide you with more information on how to apply for this opportunity by Union Bank. See more details below.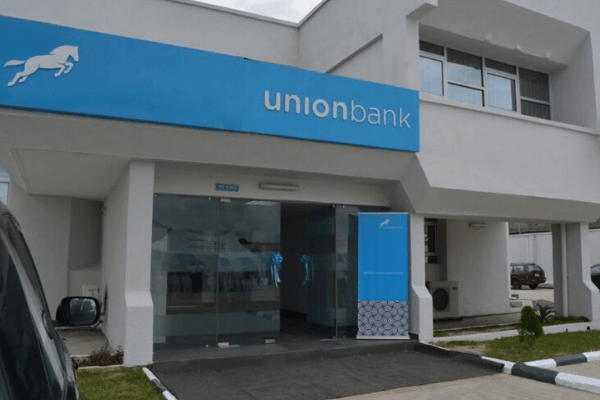 Union Bank, one of Nigeria's most respected financial institutions, has kicked off celebrations to mark its 100th anniversary in Nigeria having been established in 1917. The bank has embarked on a transformation programme to reposition Union Bank with the objective of becoming a leading provider of quality financial services in Nigeria.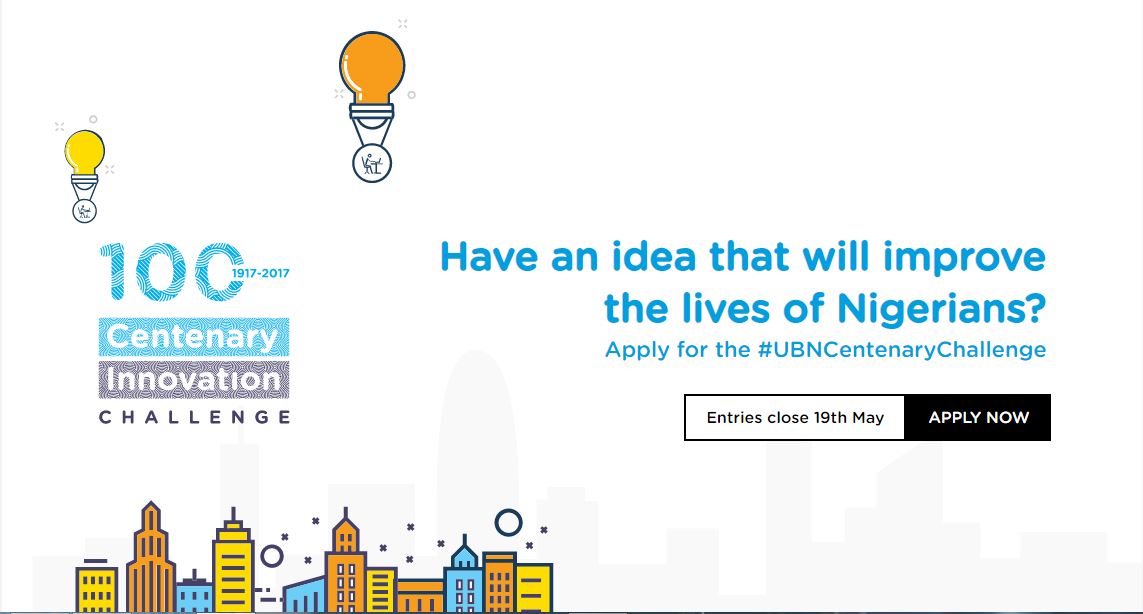 Given our long-standing service to individuals and communities, Union Bank understands that partnership and pragmatism are needed to make the right choices to improve life, in a sustainable way, for future generations.
The Sustainable Development Goals which are a universal call to action to end poverty, hunger, improve health & education is an ambitious goal that resonates with us.
Union Bank Centenary Innovation Challenge 2020 | N4.5 Million Cash Prize.
The innovation challenge will engage eligible young and talented people across Nigeria to submit novel ideas that address some of the Sustainable Development Goals (SDGs) that are of immediate interest to Union Bank. We will encourage applicants to propose innovative ideas that solve fundamental social and commercial challenges faced by Nigerians in a range of sectors starting in one community but potentially scalable across the nation.
Rules & Eligibility
The Union Bank Centenary Innovation Challenge is open to university students, software developers, academics and entrepreneurs of Nigerian citizenship living in Nigeria.2. The challenge is not open to:
Employees of any company within the Union Bank Group or employees of other financial institutions (commercial banks, microfinance banks, insurance companies, brokerages, investment companies).
Anyone professionally involved in the development or administration of this Challenge
Any employee whose employer's guidelines or regulations do not allow entry in the Challenge.
However, Union Bank employees can participate in workshops and could be called upon to serve as judges. Union Bank reserves the right to limit, or restrict upon notice, participation in the Challenge to any person who fails to comply with these terms and conditions.
3. To enter the competition, the entrant(s) must meet the following criteria (submission requirements) and confirm acceptance of these terms and conditions.
Project/product/concept title.
Entrant's name(s).
Entrant's description (e.g. software developer/academic/entrepreneur /student/other).
University or company name (if applicable).
Email address(es)
Phone number(s).
City, where entrant(s) is/, are based.
All submissions must include a full description of the project/product/concept in a document written in plain English and up to a maximum of 1,000 words. Each document should be split into three separate sections:

An outline of the problem that your idea addresses; this could be an issue specific to your city or the country, or this could be a global issue. These ideas could be related but not limited to financial inclusion, agriculture and education.
An explanation of your idea, how it relates to Sustainable Development Goals, and how it will work; provide clear details about how your idea will help to solve the problem you've outlined in (1) and demonstrate how the solution provides business and social and/or environmental value.
An explanation of how your solution can be scaled into a successful business model.

The entry or any part of it must not have won any previous awards.
The entry materials (document and video) must be submitted online via www.unionbank100/challenge.
Entry begins on 12th April 2017 and ends on 19th May 2017.
The 3 best ideas from the challenge will be supported to bring their ideas to life through the CcHub Incubation Programme from June – December 2017
Prizes and Incubation Process
The best ideas generated & submitted will leverage Union Bank's expertise and the reach of its value chain to develop and scale.
The top 3 ideas will receive immediate cash prizes of 2 million Naira, 1.5 Million Naira and 1 million Naira respectively towards the execution of the idea. Further incubation support will be provided via the Co-Creation Hub (CcHUB) incubation services with full engagement with Union Bank.
Over the subsequent six months, the top three ideas will be supported with a range of services focused on product development, distribution and business modelling to turn their ideas into fully working products to launch in late 2017.
In addition to access to a range of different partners and mentors from the public and private sectors, winners will also have access to Union Bank's customers and employees and also leverage Union Bank's reach & strategic networks to bring their ideas to life.
How to Apply
Interested and qualified candidates should Click Here to Apply
If you need us to help you with more updated information at the right time about Union Bank Centenary Innovation Challenge 2020, kindly provide us with your phone number and email address in the comment box below. Also, feel free to ask any question pertaining to this guide.
What's your take on this? We believe this article was interesting right, if yes, don't hesitate using our share button below to inform – friends and relation via Facebook, Twitter.
CSN Team.
Tags: Union Bank, Union Bank Centenary Innovation Challenge, Union Bank Centenary Innovation Challenge 2020