Coca-Cola Scholars Program Scholarship 2021 Application Portal Updates.
Coca-Cola Scholars Program Scholarship 2021: The Coca-Cola Scholars Program Scholarship is an achievement-based scholarship awarded to graduating high school seniors.
Students are recognized for their capacity to lead and serve, as well as their commitment to making a significant impact on their schools and communities.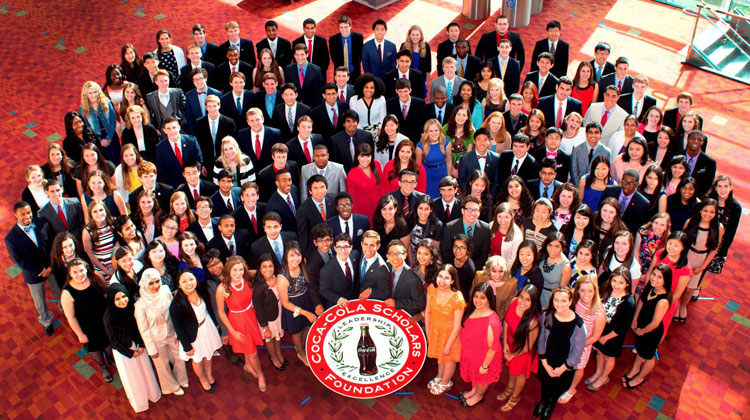 With the 29th class in 2017, the Foundation has provided over 5,850 Coca-Cola Scholars with more than $63 million in educational support. 150 Coca-Cola Scholars are selected each year to receive this $20,000 scholarship.
About Sponsor
The Coca-Cola Scholars Foundation supports more than 1,400 exceptional college students each year, with annual scholarships of $3.55 million awarded through 3 nationally recognised programs.
Area/Level Of Study
Undergraduate Studies in Any Course offered by the University
Place of Study
The U.S.A
Worth/Benefit
Each selected candidate will receive about $20, 000
Nationality
US Citizens and or Permanent residents can apply for this scholarship
Eligibility Requirements
Applicants must be:
Current high school (or home-schooled) seniors attending school in the U.S. (or select DoD schools)
U.S. Citizens, U.S. Nationals, U.S. Permanent Residents, Refugees, Asylees, Cuban-Haitian Entrants, or Humanitarian Parolees
Anticipating completion of high school diploma at the time of application
Planning to pursue a degree at an accredited U.S. post-secondary institution
Applicants may not be:
Children or grandchildren of employees, officers, or owners of Coca-Cola bottling companies, The Coca-Cola Company, Company divisions or subsidiaries.
DACA students
International students (with the exception of students at DoD schools)
High school graduates
Temporary residents
How to Apply 
There are steps to follow while applying for this scholarship. Click Here to read full details
Application Deadline
31 October 2021.
We cherish your opinion and we look forward to it. Hence, if you need us to feed you with more updated information at the right time about Coca-Cola Scholars Program Scholarship 2021, kindly subscribe with your email address to our newsletter.
What's your take on this? We believe this article was helpful, if yes, don't hesitate to share this information with your friends on Facebook, Twitter, WhatsApp and Google plus.
CSN Team.
Tags: Coca Cola College, Coca Cola Login, Coca Cola Scholars Foundation Address, Coca Cola Scholarship 2020, coca cola scholarship requirements, Coca-Cola Scholars Foundation, Scholarships