Cosmetology Scholarships – Cosmetology is much more than just beauty school, it entails a comprehensive and advanced training that can lead to a career in a different field such as esthetician, hairstylist, massage therapist, makeup artist, nail technician, and so much more! A career in cosmetology is not for everyone because it is a passion driven career with determination and a great degree of self-motivation.
A career in cosmetology can offer both professional and financial independence to those who possess this passion.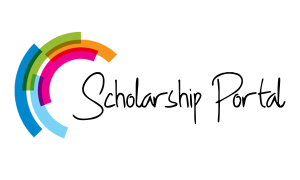 This article contains the top 10 Cosmetology Scholarship you would love to enroll it so as to keep and groom your passion.
1. Cosmetologists Chicago Scholarship
Application Deadline: February 21th
In 2018, the Cosmetologists Chicago Scholarship Foundation will award more than $25,000 to aid the continuing education of qualified members (must have been a member for at least one year before application).
All professional members of Cosmetologists Chicago (CC), International Nail Technicians Association (INTA), American Association for Esthetics (AAE) and CIDESCO USA are eligible to apply for The CC Presidents Scholarship. All applicants have the opportunity to receive up to $2,500* a year.
CC scholarships are awarded on the basis of need and academic record. Recipients of scholarships may apply their scholarships to classes and workshops held during Americas Beauty Show, April 18 – April 20, 2020, at McCormick Place North, Chicago.
---
2. Sydell L. Miller – Total Image Esthetics Scholarship
Application Deadline: July 31th
Sydell was the first beauty industry executive to believe "beauty didn't stop at the hairline." Her Total Image Consulting Program was the Salon Owner's guide to success in professional esthetics. If you believe in "Total Image" beauty and love skincare and cosmetics this is the scholarship category for you.
This Scholarship is open to new and current students. Students must provide proof of acceptance and/or proof of attendance at an accredited beauty school.
Students must be accepted or currently enrolled in a program to qualify for these scholarships and must have completed under 50% of their program.
---
3. Ve Neill Legends of Makeup Scholarship
Application Deadline: December 1st
Cinema Makeup School and Fangoria magazine are inviting applications for their co-sponsorship of Ve Neill Legends of Makeup program. The grant is open to U.S. citizens, U.S. residents and to international students.
This scholarship has been introduced to identify those newcomers to make up who are dedicated and motivated by a passion for their craft to spearhead the next vanguard of professional makeup artists.
3780 Wilshire Boulevard, Suite 202,
Los Angeles, California 90010 USA   |
213-368-1234
---
4. PBA Minerva Beauty Cosmetology Scholarships
Application Deadline: May 31th
Professional Beauty Association is offering cosmetology scholarships to the students who are currently enrolled in an accredited cosmetology school Ten $1,000 financial aid positions will be awarded. The student must currently be enrolled in an accredited cosmetology program in the US.
---
5. Beauty Schools Directory $2,500 Cosmetology Scholarship
Application Deadline: Varies
Future students of the beauty disciplines – including cosmetology, barbering, esthetics and skin care, nail technology, makeup artistry, and several others – can apply for these $2,500 scholarships for cosmetology school.
This beauty school scholarship is awarded four times per year and may be used at most schools nationwide. The scholarship recipient is selected from the pool of individuals who submit their scholarship applications before the deadline each quarter and meet the eligibility criteria
---
6. The Joe Francis Haircare Scholarship Foundation
Application Deadline: June 1st
The Joe Francis Haircare Scholarship Foundation was established in 1994 by his wife of 39 years, Flo Francis, and the many people whom Joe Francis advised and mentored to their own success in the industry.
The mission of the foundation is to help deserving students receive financial assistance for the professional training necessary to build successful, long-term careers in the cosmetology industry.
Joe Francis Haircare Scholarship Foundation
8101 Homestead Ave S., Cottage Grove, MN  55016
Phone: Kim Larson 651-769-1757
Email: [email protected]
---
7. Buy-Rites Annual Beauty School Scholarship
Application Deadline: November 1st
Buy-Rite Beauty has always made a point to promote the hairstylist, cosmetology & beauty industry as a growing career field. From working directly with local salons to donating products to beauty schools, supporting the industry has always been a staple of our business.
Buy-Rite Beauty will be awarding a $1,000 scholarship to a hairstylist or cosmetology student who best exemplifies it core beliefs. It wants to hear about their most meaningful achievement and how it relates to your future as a hairstylist.
3070 Business Park Drive
Suite H-I Norcross, GA 30071
Toll-Free: 866-315-5319
Local: 770-766-7688
Fax: 770-458-2298
---
8. Rosy Rewards Scholarship Program
Application Deadline: August 15th
Introducing the ROSY REWARDS scholarship program by Rosy Salon Software. A $10,000 annual scholarship fund just for future salon professionals.
Rosy Salon and Spa Software is passionate about the salon and spa industry and wants to reward others who are as well.
This ROSY REWARDS scholarship program is designed to give future salon professionals an opportunity to further their education by providing funds to help cover a portion of their tuition.
Floydware
1020 Parkview Blvd.
Lombard, IL 60148
877.346.7679
---
9. Oregon Barber and Hairdresser Grant Program
Application Deadline: February 1st
The Barber and Hairdresser Grant Program is a state program, administered through the Oregon Student Assistance Commission, established to provide financial assistance to residents of Oregon who are attending a licensed school of barbering, hair design, cosmetology, or manicure in Oregon.
The award is based on the financial need of the student. Because of limited funds, only students with a significant need for financial help receive Barber and Hairdresser Grants.
---
10. Beauty School of America
Application Deadline: June 15th
For the past two decades, Beauty Schools of America (BSA) has been the most sought after institution for students pursuing a professional career in the Beauty and Spa Industry.
As a fully-licensed and accredited learning institution, Beauty Schools of America® is dedicated to helping you achieve your goal of becoming a certified beauty and/or spa professional.
From your very first day of class until graduation day, Beauty Schools of America® will provide you with everything required to maximize your talents, your creative abilities, and your success in the beauty school.
International 305.824.2424
ITEC CERTIFIED
CSN Team