ADS! DOWNLOAD ANY PAST QUESTIONS AND ANSWERS (PDF VERSION)
---
Criminology Scholarships – Having to investigate and carry out special intelligence assignment seem really nice to some people and you might definitely fall into these people. Furthering your academics might seem a bit difficult and as such, we 've got a lit of scholarships lined up for you to help all through your search in furthering your education in criminology.
Criminology Scholarships 2019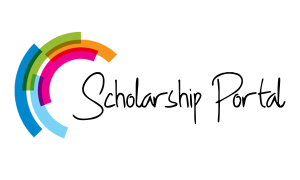 1. COAG Scholarships:
Application Deadline: May 31, 2019
The Constitutional Officers Association of Georgia (COAG) offers these scholarships to support students seeking an undergraduate degree in a variety of fields including law enforcement. Applicants must be high school seniors or college students in Georgia.
Phone: 706-338-4659
Email: [email protected]
---
2. Brian Terry Foundation
Application Deadline May 31, 2019
One of the key missions of the Brian Terry Foundation is the provision of providing college scholarships to young men and women who exemplify the qualities of justice, honor, and accountability, qualities personified by Brian Terry during his lifetime.
Because education is a crucial stepping stone to success, the Brian Terry Foundation recognizes the importance of supporting students as they pursue academic excellence.
---
3. Paul Janosky Criminal Justice Scholarship:
Application Deadline: March 31
The Sheryl A. Horak Law Enforcement Explorer Memorial Scholarship is a merit-based award given to a law enforcement Explorer who is at least a high school senior. Candidates are chosen based on academic record, leadership ability, extracurricular activities, and their personal statement.
National Law Enforcement Scholarships and Awards
1325 West Walnut Hill Lane
P.O. Box 152079
Irving, TX 75015-2079
---
4. The Ronnie Williams Foundation Criminal Justice Scholarship
Application Deadline: May 31st
The Criminal Justice scholarships are open to high school seniors from Delaware, Maryland, New Jersey, and Pennsylvania, having at least a 2.5-grade point average (GPA) or equivalent, and who are pursuing an education, majoring in Criminal Justice.
To compete for a scholarship award, the completed application packet must be postmarked March 1st through May 31st of the applicant's senior high school year.
number: 3643684
(302) 893-0177
---
5. Florida Atlantic University
Application Deadline: June 4th, 2019
Florida Atlantic University offers this scholarship to FAU freshman majoring in criminal justice. Applicants must have a strong academic record.
These scholarships are available for the 2019-2020 academic year (FALL 2019 & SPRING 2020 semesters) beginning January 22, 2019.
Campus Address & Phone:
777 Glades Road, Bldg SU80 Rm 233
Boca Raton, FL 33431
Tel: (561) 297-3530
---
6. The Melissa Linville Criminal Justice Scholarship
Application Deadline
This scholarship is named in memory of Melissa M. Linville, a former beloved Crimcheck team member, and friend, in order to honor and extend her legacy of charity, good works, and selflessness.
During her life, Melissa touched countless lives through her service and compassion to others, her sincerity of heart, and the joy she brought to everyone surrounding her.
---
7. ACJS Student Scholarship Awards
Deadline: October 1st
Through the Academy of Criminal Justice Sciences' Student Affairs Committee, the ACJS Student Scholarship Awards are granted annually for $600 apiece to two graduate students who are pursuing a master's or Ph.D. degree in criminal justice and/or criminology.
The awards are designed to support meritorious scholarship among advanced students and allow them to present their research findings at the ACJS Annual Meeting. Nominations should include a letter of nomination, a scholarly research paper, proof of current enrollment, evidence that students are attending the Annual Meeting, and other letters of support.
ACJS Student Scholarship Awards
777 West Harrisburg Pike
Middletown, PA 17057
(717) 948-6054
[email protected]
Scholarship Link
---
8. Bruce C. Bade Scholarship Fund
Deadline: March 10th
Within the Blackford County Community Foundation, the Bruce C. Bade Scholarship Fund was created to honor the former Blackford County Circuit Court judge who served until 2009. In order to qualify for one of the annual scholarship awards ranging in value from $500 to $5,000, applicants must be graduating high school seniors, reside in Blackford County, plan to pursue post-secondary education at an accredited Indiana institution, be declaring a major in criminal justice or law, and exhibit financial need for assistance.
Applications must be accompanied by a high school transcript, student aid reports, and an appraisal by an authorized school official.
Bruce C. Bade Scholarship Fund
121 North High Street
Hartford City, IN 47348
(765) 348-3411
[email protected]
Scholarship Link
---
9. Virginia Sheriffs' Institute Scholarships
Deadline: May 1st
Each year, the Virginia Sheriffs' Institute offers several scholarships for at least $1,000 apiece to young people statewide who need financial assistance to advance their educational endeavors in the criminal justice field.
Qualified candidates must live in a locality led by a member sheriff, have a declared major in criminal justice, be attending a Virginia college full-time, and display potential for a career in law enforcement.
All applications must include high school or college transcripts, proof of university enrollment, SAT/ACT scores, a letter of recommendation from a local sheriff, and a personal essay.
Virginia Sheriffs' Institute Scholarships
701 East Franklin Street Suite 706
Richmond, VA 23219
(804) 225-7152
[email protected]
Scholarship Link
---
10. Robert "Bobby" Deckard Memorial Scholarship
Deadline: Varies
Within the SAISD Foundation, the Robert "Bobby" Deckard Memorial Scholarship was created to provide $1,000 to students graduating from Highlands High School who are involved in the Police Explorers program and wish to continue their studies in post-secondary education with a criminal justice major.
Eligible candidates must be actively involved in extra-curricular activities, maintain a minimum overall GPA of 3.0, complete at least 20 hours of community service, and exhibit a clear commitment to pursuing a career in criminal justice to protect the city of San Antonio like Deckard.
Applications must include official high school transcripts, two letters of recommendation, and a short personal statement.
Robert "Bobby" Deckard Memorial Scholarship
141 Lavaca Street
San Antonio, TX 78210
(210) 554-2235
[email protected]
Scholarship Link
---
11. Riley Burnell Criminal Justice Memorial Scholarship
Deadline: January 15th
In memory of a motivated police officer for the International Falls Police Department who was killed when a distracted driver crossed the center line and hit his car head on, the Rile Burnell Criminal Justice Memorial Scholarship is awarded for $2,500 annually through the Duluth Superior Area (DSA) Community Foundation.
Qualified applicants must reside in Koochiching County, be attending college to obtain a four-year degree, maintain a minimum overall GPA of 3.0, and show a clear interest in pursuing a career within the criminal justice system. Preference will be given to candidates seeking to become law enforcement officers like Burnell.
Riley Burnell Criminal Justice Memorial Scholarship
222 East Superior Street Suite 302
Duluth, MN 55802
(218) 726-0232
[email protected]
Scholarship Link
---
12. Maurice B. Cohill Jr. Young Investigator Award
Deadline: May 1st
In honor of a former juvenile court judge, the Maurice B. Cohill Jr. Young Investigator Award is bestowed annually for $500 upon four high school juniors and seniors who have conducted research related to juvenile law and public policy, juvenile courts and probation, juvenile delinquency and dependency, or juvenile crime.
Applicants must be U.S. residents, plan to attend an accredited American college upon graduation, and show a career interest in juvenile criminal justice. Recipients will also receive a prestigious letter of commendation from the National Council of Juvenile and Family Court Judges (NCJFCJ).
Maurice B. Cohill Jr. Young Investigator Award
P.O. Box 8970
Reno, NV 89507
(412) 227-6950
[email protected]
Scholarship Link
---
13. The American Association of Justice Scholarship
Application Deadline April 1st
offers an annual scholarship titled: the Leesfield/ AAJ Scholarship designed to give first and second-year law students who are connected to AAJ, and opportunity to attend AAJ's annual convention in Boston, MA. This is a special opportunity for career networking for prospective lawyers to network with others engaged in the fields of Criminal Justice.
777 6th Street NW, Suite 200, Washington, DC 20001
800-424-2727 or 202-965-3500 ext. 8611
Email: [email protected]
---
14. The Association of Certified Fraud Examiners (ACFE) Scholarship
Application Deadline: January 30, 2019
Through the Ritchie-Jennings Memorial Scholarship, the ACFE Foundation supports the education of students who have an interest in pursuing a career in fraud examination.
The scholarship provides an opportunity for students to advance their education and anti-fraud career paths. Many of these outstanding and deserving students go on to become Certified Fraud Examiners.
Global Headquarters – The Gregor Building
716 West Avenue
Austin, TX 78701 USA
(800) 245-3321 (U.S. & Canada only)
Phone: +1 (512) 478-9000
Fax: +1 (512) 276-8127
Email: [email protected]
---
15. Pi Gamma Mu Scholarship
Application Deadline: February 15
Pi Gamma Mu offers ten scholarships per year for students who are interested in attending graduate school in the fields related to Social Sciences. Specifically criminal justice Scholarships, as well as related disciplines such as law, social work, culture, and geography, are all honored.
Pi Gamma Mu
1001 Millington Street, Suite B
Winfield, KS 67156
---
16. SAISD Foundation Scholarship
Application Deadline: Varies
Annually, the SAISD Foundation supports more than 150 students scholarships to pursue higher education and Emergency Gap Funding awards to reduce our students' barriers stepping on the campus for their first semester.
The SAISD Foundation accepts donations, planned gifts, and bequests from alumni, businesses, and community donors to support the dreams and aspirations of SAISD students pursuing all forms of post-secondary education.
SAISD Foundation | 2411 San Pedro | San Antonio,
TX | 78212 (P) (210) 554-2235 | (F) (210) 228-3084 |
SAISDFoundation.com | [email protected]
---
17. The American Society of Criminology Scholarship
Application Deadline: March 1, 2019
The Ruth D. Peterson Fellowship for Racial and Ethnic Diversity is designed to encourage students of color, especially those from racial and ethnic groups underrepresented in the field, to enter the field of criminology and criminal justice, and to facilitate the completion of their degrees
American Society of Criminology 
1314 Kinnear Road, Suite 212
Columbus, Ohio 43212-1156
Phone:  (614) 292-9207 
Fax:       (614) 292-6767
---
18. Virginia Sheriffs Institute (VSI)
Application Deadline: May 1, 2020
The Virginia Sheriffs' Scholarship program was established to provide an opportunity for young people across Virginia to pursue an education in criminal justice. Accordingly, the Board of Directors has established the application process for students to receive scholarships to assist in their educational endeavors. The scholarships are available only to students in jurisdictions where sheriffs participated in scholarship fundraising efforts.
Virginia Sheriffs' Institute (VSI)
901 East Byrd Street – Suite 1301
Richmond, Virginia 23219
(804) 225-7152 Phone
(804) 225-7162 Fax
[email protected]
---
19. Wyoming Peace Officers Association Scholarship
Application Deadline July 31st
It is the intention of the Wyoming Peace Officers Association to provide financial aid to Wyoming residents/students who are serious about furthering their careers; therefore, the Wyoming Peace Officers Association is offering four (4) scholarships to deserving individuals. Recipients may be selected from any category. Each college recipient will receive up to $500 per semester (after completion of that semester) for a total award not to exceed $1000 per year, providing that all requirements are met.
Jonlee Anderle,
Chairman WPOA Scholarship Committee 75 Center Street Laramie, WY 82072
---
20. National Organization of Black Law Enforcement Executives
Application Deadline: April 15
National Organization of Black Law Enforcement Executives often referred to as NOBLE, is an organization committed to ensuring the law serves all citizens regardless of race, class or other minority group status.
Email: [email protected] Mail:
NOBLE National Scholarships ATT:
NOBLE Scholarship Committee Chair 4609-F Pinecrest Office Park Drive Alexandria, VA 22312
CSN Team
Join Over 500,000+ Readers Online Now!
---
=> FOLLOW US ON INSTAGRAM | FACEBOOK & TWITTER FOR LATEST UPDATES
COPYRIGHT WARNING!
Contents on this website may not be republished, reproduced, redistributed either in whole or in part without due permission or acknowledgement. All contents are protected by DMCA.
---
The content on this site is posted with good intentions. If you own this content & believe your copyright was violated or infringed, make sure you contact us at [[email protected]] to file a complaint and actions will be taken immediately.
---
Tags: Criminology Scholarships, Criminology Scholarships for International Student