ADS! DOWNLOAD ANY PAST QUESTIONS AND ANSWERS (PDF VERSION)
---
2000$ International Scholarships 2019-2020 for Ghana Undergraduate Student.
International Scholarship for Ghana Undergraduate – Deciding how to further your education should not be a major challenge but deciding on how to enjoy and cope with the environment should certainly be,
Here are out listed international scholarship programs which international students from Ghana should enroll and apply to study and acquire very different experience.
The foundation aims at raising transformational leaders who will have an influence on the continent Africa. The MasterCard foundation offers academically talented and economical challenged young people in Ghana and Africa to access quality and relevant education. Kwame Nkrumah University of Science & Technology, Kumasi, Ghana, hosts the scholarship.
The university was established in 1952 and is known to have a rich history in its evolution as a first-class university over time. Kwame Nkrumah University of Science & Technology, Kumasi, Ghana is of the belief in achievement through diligence and commitment and develops to maintain not only status as the no 1 university in Ghana but to also improve its international status quo. This scholarship is offered in all fields of study. The Kwame Nkrumah University Full MasterCard Scholarship offers
A Comprehensive financial aid (full tuition, fully paid accommodation, learning materials, and uniforms, transportation and stipend
A Regular group meeting with different scholars that concentrate on personal and professional development opportunities and activities poised toward building relationships and scholar capacity.
Continued academic support through academic mentoring, virtual learning, life, and career coaching and tutoring and undergraduates have the opportunity to be taken and accepted to further for an accelerated masters degree with a partner institution in the USA (MCF)
The African Humanities Program (AHP) has sought to reinvigorate the humanities in Africa through fellowship competitions and related activities in Ghana, and the African Humanities Program (AHP) is in partnership with Carnegie Corporation of New York.
The scholarship is encouraged to assist the production of new knowledge, and direction for research, and to strengthen the capacity of early researchers and faculty at African university.
To also build the field of humanities through the establishment of a network for scholarly communication across Africa. As an applicant for this scholarship, you must be nationals and residents of a country in Sub-Saharan Africa, with current affiliation with an institution in Ghana, Nigeria, South Africa, Tanzania or Uganda, you must also be working on projects in the humanities and carrying them out in Sub-Saharan Africa.
The University of Michigan offers a scholarship to qualified undergraduate international students and is only offered to students who apply during the fall time. This scholarship was founded in 1956 on the commitment to provide quality education.
The university is an urban different learner and scholars committed to advancing global communities. The scholarship is available to undergraduate and undergraduate courses. Students are considered based on their ACT/SAT score and GPA. The scholarship would be ended on 19th of February 2019.
4. The Australian National University (ANU) College of Business and Economics:
This scholarship is of the objective to assist and support continuous engagement and diversity with their partner institution and strengthen educational outcomes. The scholarship allows students to decide how they make their future mark in the world. the The Australian National University (ANU) College of Business and Economics is opened to undergraduates.
5. International Scholarship at Kettering University in the USA:
Kettering University is happy to offer international students merit scholarship and Kettering world scholarship. This application is open to aspiring undergraduate and eligibility is based on SAT and ACT scores.
Kettering University offers an education that couples theory and practice well than any institution in the world. It posses an extraordinary ability to attract top talent, whether it's award-winning students or world-class faculty.
The value of the International Scholarship at Kettering University in the USA is worth $3,500 – $17,500 USD for International Student Merit Scholarships and $3,500 – $14,000 USD for Kettering World Scholarship
6. Royal Academy of Engineering International Scholarship in UK:
The Royal Academy of Engineering International Scholarship is opened to undergraduate students and applicants studying engineering or any related discipline, the scholarship offers assistance to graduates in the UK's Higher Education Institutions (HEI), who have the potential to become leaders in engineering and are capable of working as role models for future engineers.
This scholarship brings talented and successful engineers together and is offered to engineering students. the Royal Academy of Engineering International Scholarship is worth in enabling Royal Academy of Engineering International Scholarship, £5,000 to assist them to act on their personal development plans over a period of up to three years and an opportunity to senior engineers for guidance and support.
The deadline for this scholarship is on January 14, 2019
7. International Students DreamGo Scholarship:
International Students DreamGo announces its scholarship which is just applicable to only international students. they assist in formalizing a supportive platform for international students without incurring payment fees.
The Company is committed to providing quality educational services in respect to college and university applications and to its adaptive functions and proudly provides international students from China with scholarship up to 1000 dollars per semester.
The International Students DreamGo  Scholarship is opened to all college-level programs.
The scholarship is worth 1000 dollars per semester. The accepted students will be selected by the owners, management, and staff of Dream Go Inc. the scholarship check will directly be sent to the college or university of the recipient.
Aspiring applicants have certain criteria to meet such as how interesting or helpful we think your statement is, a GPA  must be 3.0 or higher, opened for international student only.
The deadline is on the 31st of March
8. AACE International scholarship: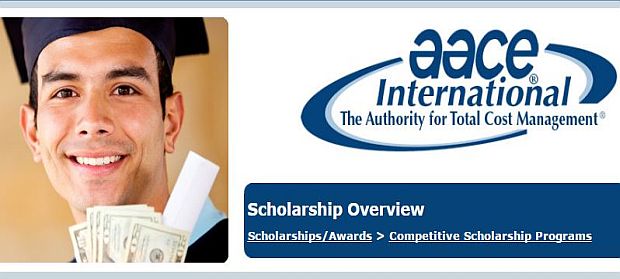 AACE International scholarship enrolls applicants in its scholarship program , the scholarship is only applicable to undergraduate and as well graduate students and is available in the various fields of study Building Construction / Construction Management, Business Administration.
Also Engineering (including Agricultural Engineering, Architectural Engineering, Chemical Engineering, Civil Engineering, Industrial Engineering, Manufacturing Engineering, Mechanical Engineering, Mining Engineering, and Electrical Engineering), Quantity Surveying.
This scholarship is applicable to international students and has its requirements and criteria that applicants must possess a GPA of 3.0 or higher (using a 4.0 grading scale), enrolled full-time in a program for the fall term and make sure to Complete and submit the online application.
Application Deadline 28th February 2019
9. University of Southern Indiana International Scholarship;
A few numbers of international scholarships are made available by the University of Southern Indiana for worldwide students and is aimed to encourage international students to apply as fast as possible for the semester in which they are planning to attend. Scholarships consist of several levels of support.
In order to benefit from this scholarship program, applicants need to be admitted into the university.  The scholarship is work $500-$3,000 per year, Global Leader Scholarships amount for $10,656 per academic year, Global Ambassador Scholarships award amount for Unavailable at this time, and Intensive English Program Top Achiever award amount for $500.
Students have to meet certain eligibility status to be accepted. These criteria entail that Students must first be admitted and be accepted to USI, must Complete the International Student Scholarship application by the deadline, must have an academic record of a minimum cumulative high school GPA of 3.25 or higher on a 4 point scale.
The deadline for the application is on the 1st of March 2019.
The University of Arizona opens an International Tuition Award which offers $4,000 – $35,000 per academic year for freshman or $5,000 per academic year for transfer students. this scholarship is offered to bachelors, masters, doctoral, and professional degrees.
The scholarship worths a $4,000 – $35,000 per academic year for freshman or $5,000 per academic year for transfer students and is available to students at the international level. The award is not offered for the spring or summer term. Application to this scholarship ends on the 1st of April 2019
CSN Team
Join Over 500,000+ Readers Online Now!
---
=> FOLLOW US ON INSTAGRAM | FACEBOOK & TWITTER FOR LATEST UPDATES
COPYRIGHT WARNING!
Contents on this website may not be republished, reproduced, redistributed either in whole or in part without due permission or acknowledgement. All contents are protected by DMCA.
---
The content on this site is posted with good intentions. If you own this content & believe your copyright was violated or infringed, make sure you contact us at [[email protected]] to file a complaint and actions will be taken immediately.
---