– Master's Research International Scholarships –
Massey University is now accepting applications from suitably qualified students for their Master's Research International Scholarships. It is a fully-funded scholarship for all students.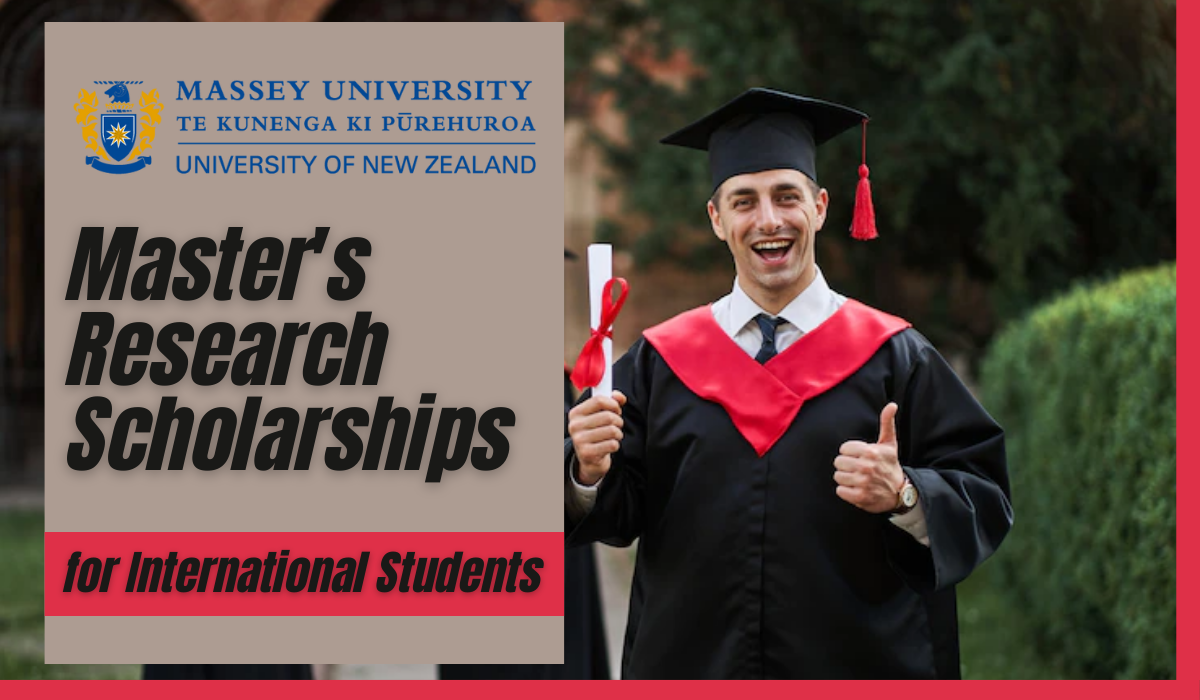 About Massey University
Massey University is a university-based in New Zealand. Massey University has approximately 35,000 students, 17,000 of whom are extramural or distance-learning students, making it New Zealand's second-largest university when not counting international students.
Aim and Benefits of Massey University Masters Scholarship
Massey University will provide an award amount of $15,000 for one year only for successful candidates for a postgraduate degree.
READ ALSO:
Requirements for Massey University Masters Scholarship
To be eligible, the applicants must meet all the following criteria:
Applicants must be enrolling full-time or part-time in a 90-credit or more research component of a master's degree with a start date that aligns with the scholarship closing date as per the scholarship regulations.
Application Deadline
July 1, 2022
We hope this information has satisfied your curiosity. What not to share to bless someone out there? Click on the Share button on this site to help share with friends and loved ones.