Rotary Club of Bundaberg Sunrise Scholarship is now open for applications from suitably qualified students. It is a fully funded scholarship for all students sponsored by CQ University.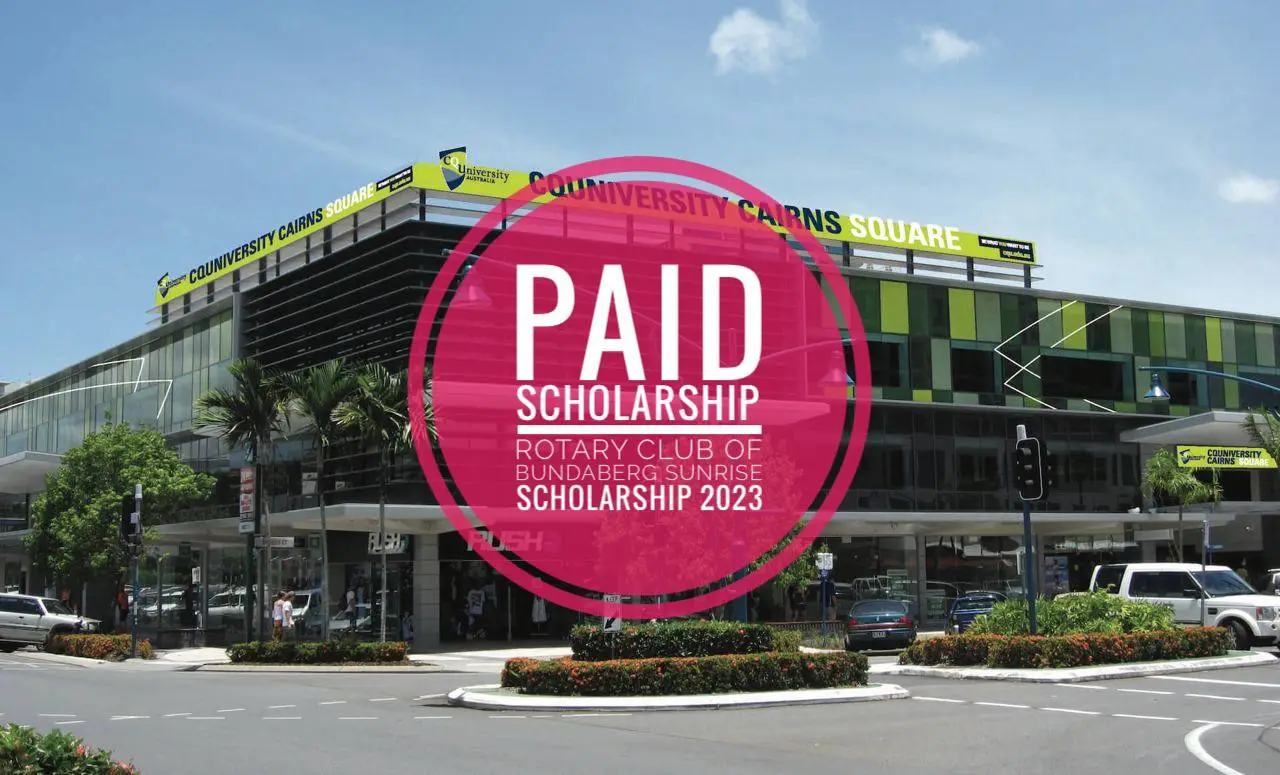 About the Scholarship
The Rotary Club of Bundaberg Sunrise Scholarship will provide recognition and financial assistance to a new or continuing undergraduate or postgraduate education student completing their degree within the Bundaberg region.
Benefits of Scholarship
Scholarship Value: $3,000.
Length of Scholarship: Once off.
Requirements for Scholarship
To be eligible to receive the Rotary Club Scholarship, an applicant must meet the following criteria:
1. Be enrolled or intending to be enrolled at CQUniversity in Term 1, 2023;
2. Be studying an undergraduate or postgraduate degree in Education or Learning Management;
ALSO READ:
3. Have a residential postcode within the Bundaberg region (postal code range: 4620–4675);
4. Be enrolled at CQUniversity as of Census Date in Term 1, 2023;
5. Not be receiving multiple CQUniversity Scholarships that exceed the annual value of $10,000.
Application Deadline
January 30, 2023.
We hope this information has satisfied your curiosity. What not to share to bless someone out there? Click on the Share button on this site to help share with friends and loved ones.
CSN Team.