ADS! Download JAMB CBT Software Now for FREE!
Scholarship in Asia – In this article, we will be discussing about the list of various scholarships that are available for international students to apply and also it's various eligibility criteria.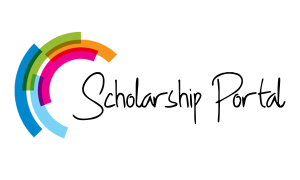 1. Hong Kong PhD Fellowship Scheme for International Students
Brief description:
Formed in 2009 by the Hong Kong Research Grants Council (RGC), the Hong Kong PhD Fellowship Scheme's objective is to attract exceptional students in the world to chase their PhD degree programmes in Hong Kong's institutions.
Host Institution
The HKPF aid the awardees to chase their PhD studies at UGC-funded institutes in Hong Kong:  City University of Hong Kong
Hong kong Baptist University
Lingnan University
The Chinese University of Hong Kong
The Educational University of Hong Kong
The Hong Kong Polytechnic University
Hong Kong University of Science and technology
 The University of Hong Kong
Level/Field of study
Qualified PhD Programmes offered by partaking institutes. For information of PhD programmes offered by individual institutions, please refer to their websites
Number of Awards:
250 PhD Fellowships will be awarded in the 2019/20 academic year
Target group
International students
Scholarship value/inclusions/duration:
The Fellowship offers a yearly pay of HK$301,200 (roughly US$38,600) and a conference and research-related travel allowance of HK$12,600 (roughly US$1,600) for each  year to each awardee for a period of up to three years.
Eligibility
Those who are looking for admission as new full-time PhD students in UGC-funded institutions of Hong Kong, irrespective of their country of origin, prior work experience and ethnic background, should be eligible to apply.
Applicants should demonstrate outstanding qualities of academic performance, research ability/potential, communication and interpersonal skills, and leadership abilities.
 2. Japanese Government Scholarships for International Research Students
Brief description
The Ministry of Education, Culture, Sports, Science, and Technology (MEXT) provides scholarships to international students who want to study in graduate courses at Japanese universities either as (non-degree) student or regular student for a degree under the Japanese Government (MEXT) Scholarship Program for 2015.  See also Japanese Government Scholarships for Undergraduate Students.
Host Institution
Universities in Japan
Fields of study:
Candidates should apply for the field of study they majored in at university or its connected field. And fields of study must be subjects which applicants will be able to study and research in graduate courses at Japanese universities. The fields of study may be restricted to particular fields by the Japanese Embassy/Consulate General (hereinafter referred to as the "Japanese diplomatic mission").  See the official website for other restrictions to eligible fields of study.
Scholarship Benefits
The scholarship comprises of an allowance of 143,000-145,000 yen for each month, an extra monthly pay of 2,000 or 3,000 yen may be offered to those undertaking study or research in specifically designated regions, travel costs to and from Japan, and school fees. See the official website for complete scholarship benefits.
Eligibility
 Nationality: Applicants must have the nationality of a country which has diplomatic relations with the Japanese government. Stateless persons can be applicants, too. Applicants who have Japanese nationality at the time of application are not eligible. However, applicants of dual nationality who reside outside of Japan is eligible only if they will expatriate from Japan by the time of arrival in Japan. Screening of applicants will be made at the Japanese diplomatic mission in the country of applicants' nationality.
 Age: Applicants must have been born on or after April 2, 1980.
 Academic Background: Applicants must be a graduate from a Japanese university or have academic ability equal or superior to that of a Japanese university graduate. A person will be deemed to have academic ability equal or superior to that of a university graduate, if he/she
has completed or will complete a 16-year school curriculum in a foreign country (or an 18-year school curriculum if he/she desires to enroll in a doctoral course in the field of medicine, dentistry or veterinary science, or pharmacy which is founded on a 6-year department or faculty); or
  is or will be aged 22 or older and has taken an individual entrance qualification examination and has been judged by a Japanese graduate school as being equal or superior in academic ability to a university graduate (or 24 or older if he/she desires to enroll in a doctoral course in the field of medicine, dentistry or veterinary science, or pharmacy which is founded on a 6-year department or faculty)
3. Chinese Government Scholarships-Bilateral Program for International Students
Brief description:
This scholarship is one of the coolest, it is the Chinese Government Scholarship—Bilateral Program and it comprises a full or partial scholarship formed by MOE in agreement with educational exchange agreements or MOUs between Chinese government and governments of other countries, institutions, universities and international organizations.
It aids undergraduate programs, master's programs, doctoral programs, general scholar programs and senior scholar programs.
Host Institution
Please check Directory of the Chinese Institutions Admitting International Students under Chinese
Scholarship value/inclusions:
The Bilateral Program provides both full scholarships and partial scholarships.
Eligibility
Applicants must be a citizen of a country other than the People's Republic of China, and be in good health.
The requirements for applicants' degree and age are that applicants must:
 be a high school graduate under the age of 25 when applying for the undergraduate programs;
be a bachelor's degree holder under the age of 35 when applying for the master's programs;
 be a master's degree holder under the age of 40 when applying for the doctoral programs;
  be under the age of 45 and have a high school diploma (or higher) when applying for the general scholar programs;
Be a master's degree holder or an associate professor (or above) under the age of 50 when applying for the senior scholar programs.
Application instructions
Applicants should consult to the dispatching authorities for overseas study in their home countries for the details and requirements of Bilateral Program and apply between January and early April. Please consult the dispatching authorities for the specific deadline of each year.
It is important to visit the official website (link found below) to access the application form and to find detailed information on how to apply for this scholarship.
4. Taiwan Government Scholarships for International Students
Brief description
The Taiwan Government through the Ministry of Education (MOE) provides Bachelors, Masters, and PhD scholarships for international students who wants to study in Taiwan Colleges and Universities via the Taiwan Scholarship Program.
The program's motive is to encourage exceptional international students (exclusive of students from Mainland China, Hong Kong and Macau) to assume degree studies in Taiwan so as to acquaint themselves with the academic environment in Taiwan and encourage communication, understanding and friendship between Taiwan and countries around the world.
Host Institution
See this link for a list of Colleges and Universities in Taiwan (Note: You must confirm with the University/College of your choice if they are participating in the scholarship program).
Scholarship value/inclusions:
(i) Tuition and payment of academic fees, including credit fee.
Upon validation of tuition and above fees, the MOE awards each recipient per semester up to NTD40, 000. If the total amount of these fees should exceed NTD40, 000, the remainder of all costs shall be covered by either the recipient, or the recipient's college, whereas over NTD40, 000 are the sole responsibility of the recipient.
Tuition and academic fees do not include any of the following: administration fees, thesis advising fees, insurance premiums, accommodation, Internet access, all of which are payable by the recipients.
(ii) Subsistence allowance
The MOE offers each recipient undertaking undergraduate studies a monthly stipend of NTD15, 000; it offers each recipient undertaking postgraduate studies a monthly stipend of NTD20, 000.
The maximum period of each scholarship is four years for undergraduate programs, two years for master programs, and four years for doctorate programs. The maximum length of the total awards for each recipient undertaking a combination of studies is five years.
Eligibility:
(i) Applicants must be a foreign national with a high-school diploma or post-secondary degree(s), with an excellent academic record, and be of good moral character.
(ii) Applicants are ineligible if they meet the following criteria:
Are R.O.C. nationals or overseas Chinese students
Are already registered or have obtained student status at any university/college in Taiwan. Graduating students pursuing further studies are exempt from this rule.
Have already studied in Taiwan for the same level of degree as the one in which they currently intend to enroll.
Are exchange or dual/joint degree students admitted in accordance with academic cooperation agreements between local universities/colleges and international universities/colleges.
Have been a recipient of the Taiwan Scholarship for over a total of five years.
Have had, in the past, their Taiwan Scholarship or Huayu Enrichment Scholarship from the MOE revoked.
Are recipients of any other scholarship or subsidy offered by the Taiwan government or education institutions in Taiwan. This excludes subsidies offered by universities/colleges to cover tuition and other fees exceeding the scholarship limit.
(iii) Applicants should apply directly for admission within the deadlines specified by each university/college listed in the "Association of Taiwan Scholarship Program Schools" (see Appendix 1).
Applications for admission outside of the universities/colleges participating in the Taiwan Scholarship Program are automatically disqualified and will not be returned.
5. Singapore International Graduate Award
Brief description:
SINGA is an award given to international students with excellent academic undergraduate and/or master's results, and strong interest in doing research leading to a doctorate (PhD) in Science and Engineering at a Singapore University. 
Host Institution(s):
The students can choose to do their research work mainly at the Agency for Science, Technology and Research (A*STAR), National University of Singapore (NUS), Nanyang Technological University (NTU) or the Singapore University of Technology and Design (SUTD).
Field of study:
PhD Progams in Science and Engineering
Scholarship value/inclusions:
The award provides financial support for up to 4 years of PhD studies including full tuition fees, monthly stipend, settlement allowance, and airfare grant.
Eligibility:
Open to all international students
Graduate with a passion for research and excellent academic student
Good skills in written and spoken English
Good reports from academic referees
Application instructions:
Applications are done online. Deadline for January 2020 intake is 1 June 2019.
It is important to visit the official website (link found below) for detailed information on how to apply for this scholarship.
CSN Team
Join Over 5 Million Subscribers Today!
---
=> FOLLOW US ON INSTAGRAM | FACEBOOK & TWITTER FOR LATEST UPDATES
COPYRIGHT WARNING!
Contents on this website may not be republished, reproduced, redistributed either in whole or in part without due permission or acknowledgement. All contents are protected by DMCA.
---
The content on this site is posted with good intentions. If you own this content & believe your copyright was violated or infringed, make sure you contact us at [[email protected]] to file a complaint and actions will be taken immediately.
---
Tags: asia scholarship 2019, asia scholarship 2020, asia scholarship examination, International Scholarship, Korean Government Scholarship, Scholarships, study abroad in asia scholarships, universities that offer full scholarships to undergraduate international students