ADS! DOWNLOAD ANY PAST QUESTIONS AND ANSWERS (PDF VERSION)
---
NECO SSCE Registration Form 2020 | NECO Registration Instructions & Guidelines 2020/21.
NECO SSCE Registration Form 2020:In this article you will find out about the NECO Registration Instructions & Guidelines for 2020.
NECO registration form 2020 is ongoing! The price, subjects, registration details and every other things you need to have a hitch-free registration are available here.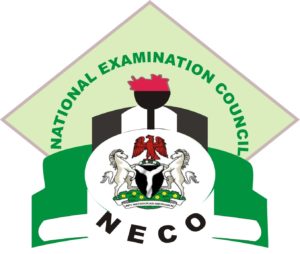 The National Examination Council (NECO) application form for the 2020 June/July Senior School Certificate Examination for Internal Candidates will be out on sell for the 2020/21 academic year. Please follow the registration guidelines below to purchase your form.
The NECO is an examination taken by candidates in their last stage of Secondary School Education. The SSCE is in two categories.
One is for candidates in the third and final year of their senior secondary education and it is called SSCE Internal while the Second is SSCE External and is for candidates not in the School system, i.e. Private Candidates.
The SSCE internal has seventy-six subjects which are grouped into the following six categories.
1. Compulsory Cross-Cutting Subjects
2. Science and Mathematics
3. Technology
4. Humanities
5. Business Studies and
6. Trade/Entrepreneurship.
NECO Registration Guidelines – NECO Registration Important Guide 2020
A) NECO Eligibility for Registration 2020
Principals/Commandants of Schools are hereby informed that only candidates in their final year of the Senior Secondary School (i.e. SS3) are eligible for registration. For the avoidance of doubt, the June/July 2020 SSCE is meant for only school based candidates in Nigeria and overseas. It is not meant for private candidates. Principals/Commandants of Schools and Ministries of Education should endeavor to enforce the eligibility condition.
B) NECO Registration Procedures 2020
The registration comprises of two stages:
– Offline Registration
– Offline and Online Registration.
Schools are expected to follow the guideline/instructions explaining the various steps on how to go about the two stages of Registration Procedures using the Compact Disc (CD-Rom).
1. Compact Disc (CD-ROM)
School Principals/Commandants are to collect CD-Rom from NECO Offices in their respective States.
2. NECO Registration Fee 2020
Registration fee for 2020 June/July SSCE is N11, 350.00 (Eleven Thousand Three Hundred and Fifty Naira) only per candidate.
3. Completion of Entry Schedule and Purchase of Online Scratch Cards.
(a) Entry Schedule will no longer be filled manually. The print-out from the Offline Registration will serve as Entry Schedule and submitted at point of purchase of online Pin Number/Scratch Cards.
(b) Online Pin Number/Scratch Cards are to be purchased at respective NECO State Offices.
(c) Schools shall submit to the NECO State Office the following:
i. Evidence of payment made into NECO Treasury Single Account (TSA) from any of the Commercial Banks for the total number of candidates presented.
ii. The printed Entry Schedule dully endorsed by the State Ministries of Education.
(d) Items i, and ii above should be submitted latest by 15th February, 2017 to be able to collect online e-Registration cards.
(e) Offline to Online Registration. Schools shall thereafter use the Offline Registration data and the Scratch Card/Pin Number acquired to login into NECO e-Registration website using the facilities of any reputable cyber-café to obtain Registration data of their candidates. The website is www.mynecoexams.com
(f) All schools (Except Federal Government Institutions) must have their printed Entry Schedules endorsed by the relevant Department of the State Ministries of Education. Private schools are not exempted from this condition.
(g) Schools are to print-out Subject Summary/Analysis after completion of Registration and submit a copy along with other documents to the State Office.
(h) Schools should endeavor to monitor their registration process properly to minimize errors.
4 Minimum Numbers of Candidates
The minimum numbers of candidates to be registered by a school is 20 (Twenty). Any school registering less than twenty candidates shall pay a surcharge of N40, 000.00 (Forty Thousand Naira) Only.
5: Photo Albums
Schools shall download their Photo Albums online.
6. Return of Completed Registration Documents
School Principals/Commandants shall return a copy of the downloaded online data of registered candidates to NECO Office in their respective States as this will serve the purpose of Validation List. Schools should therefore make sure that they effect all corrections before submitting candidates' data online. The printed validation list must be endorsed by the School Principal and Examination Officer.
7. NECO Registration Period and Closing Date 2020
(a) The regular registration period is between Monday 16th December, 2019 and Tuesday 4th May, 2020.
(b) Late registration begins on Wednesday 5 th May, 2020 and ends on Wednesday 20th May, 2020.
(c) The website will be closed at 12:00 midnight on 20th May, 2020.
(d) The last date for return of printed payment invoice and endorsed final validation list is Monday 1st June, 2020.
8. Schools Should Input the 1st and 2nd year Continuous Assessment (CA)
During the offline registration and later upload the 3rd year CA using the back-up template saved during the offline registration. (Uploading the 3rd year CA should be from 4th April to 16th May 2017, Please note that 3rd year CA will no longer be filled manually).
9. Please Note the Following Dates Again
(a) Collection of CD/DVD plates and registration guidelines by the schools is from Monday 16th December, 2019.
(b) Last date for regular registration by schools is 4 th May, 2020.
(c) Last date for late registration by schools is 20th May, 2020.
(d) Last date for submission of printed payment invoice and endorsed final validation list, Wednesday 20th May, 2020.
(e) Last date for upload for CA3 online is 6 th July, 2020.
NECO Registration 2020 – How to Apply For NECO Registration 2020
The minimum number of subjects a candidate can sit for is eight while the maximum is nine. All Senior Secondary schools in the Federation present Candidates for the SSCE Internal.
To Begin Registration Candidates are advice to follow the Link below;
→ http://www.mynecoexams.com/ssce/
Important

! Notice to All Cyber Cafe Agents
To be able to Register Students for NECO examinations. You must obtain your Free Operator ID code by registering with NECO.
Click Here To Fill And Submit Application For The Free Data Capture Operator ID.
If you need us to help you with current information at the right time about NECO SSCE Registration Form 2020, kindly provide us your phone number and email Address in the comment box below. Also feel free to ask any question any time.
Source: Schooling.Ng
We believe this article was interesting, if yes, don't hesitate using our share button below to inform – friends and relation via Facebook, twitter or Google+.
CSN Team.
Join Over 500,000+ Readers Online Now!
---
=> FOLLOW US ON INSTAGRAM | FACEBOOK & TWITTER FOR LATEST UPDATES
COPYRIGHT WARNING!
Contents on this website may not be republished, reproduced, redistributed either in whole or in part without due permission or acknowledgement. All contents are protected by DMCA.
---
The content on this site is posted with good intentions. If you own this content & believe your copyright was violated or infringed, make sure you contact us at [[email protected]] to file a complaint and actions will be taken immediately.
---
Tags: Check NECO SSCE Registration Details, How to Register for NECO SSCE, NECO, NECO Official Websites, NECO Registration Guidelines, NECO Registration Instructions, NECO Registration Instructions & Guidelines 2020, NECO SSCE Registration Form, www.mynecoexams.com