Top 10 Black Friday TV Deals 2020 Worldwide for 29th November.
Black Friday TV Deals: The Black Friday holiday shopping season is here again! Lots of TV deals are now advertised as shoppers and retailers are anticipating the official Black Friday date on November 29.
It's important to note that after Black Friday the price of Most TVs tends to rise in an exorbitant manner so it's advisable to buy your TV within this period.
Tips for Buying a TV on Black Friday
Amazon probably will have a super cheap TV deal. Just go ahead and strike that cheap Amazon TV off your list now. We don't know when it will be online, and it will sell out in mere seconds once it is. For more context on why we're not crazy about this deal, check out our write up on how Amazon's Black Friday sale works.
When buying a television, we recommend using a credit card for your purchase for the extra warranty protection that credit cards often provide on electronics.
Is the TV you're considering compatible with the smart devices you already own? If you buy a Fire TV, but all you've got at home is a Google Assistant, you won't be able to use hands-free navigation features.
Finally, compare technical specifications, especially on doorbuster. A TV may say it has an effective refresh rate of 120Hz, but the native refresh rate is still 60Hz. A high native refresh rate is always superior to one that's enhanced. Likewise, not all 4K sets are 2160p, so may attention to the pixel count.
The Top Black Friday TV Deals
1. 65″ Vizio Class V-Series 4K Ultra HD 2160P HDR Smart TV
Model: V655-G9
Price: $398 ($528)
Provider: Walmart
It's one in the Vizio V-Series. The size is right, the price is better, and the specs are pretty good. It has a refresh rate of 120Hz and comes with Chromecast built-in. It works with Apple AirPlay, too. Plus, unlike many TVs made just for Black Friday, we actually have a pretty solid idea of how good this TV is – buyers at both Walmart and Best Buy have given it just shy of 5 stars.
2. 58″ Insignia LED 2160p Smart 4K UHD TV with HDR, Fire TV Edition + Free Amazon Echo Dot
Model: NS-58DF620NA20
Price: $199.99 ($479.99)
Provider: Best Buy
This is the TV that Best Buy wants you to line up for, and between the price, the Fire TV streaming platform with built-in Alexa, and the free bonus Echo Dot, we think they're on to something.
3. 65″ Class Vizio M Series 4K UHD Quantum Color LED LCD TV
Model: M657
Price: $599.99 ($629.97)
Provider: Costco
The Vizio M series has gotten rave reviews from nearly every tech reviewer under the sun. That "Quantum Color" is Vizio's version of Sony's highly coveted QLED, and even at full price it's at a stunningly affordable price point for that technology. It's compatible with Alexa, Google Assistant, AirPlay, and Siri.
4. 65″ LG 4K UHD HDR Smart LED TV
Model: 65UM7300AUE
Price: $499.99 (was $779.99)
Provider: BJ's Wholesale
With a $500 budget, you'll find the most bang for your buck at BJ's with this set from LG. You'll get 65 inches, an effective refresh rate of 120Hz, compatible with Alexa and Google Assistant, and a rating of 4.7 out of 5 stars from reviewers. Either log in with your BJ's membership or select "1-Day Online Pass" to create a free log-in in order to view this deal and proceed checkout.
5. 65″ Philips Class 4K Ultra HD (2160p) Android Smart LED TV
Model: 65PFL5504/F7
Price: $278 (was $499)
Provider: Walmart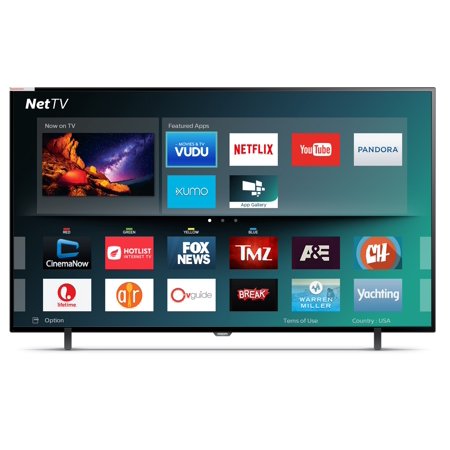 If your budget is a little tighter, you can still find a solid TV, just with fewer features. This Philips model is front and center on the cover of Walmart's Black Friday ad, and the doorbuster price point indicates that it may sell out. It's an Android TV, so it works with your Google Home.
6. 70″ Samsung LED 6 Series 2160p Smart 4K UHD TV with HDR
Model: UN70NU6070FXZA
Price: $549.99 (was $899.99)
Provider: Best Buy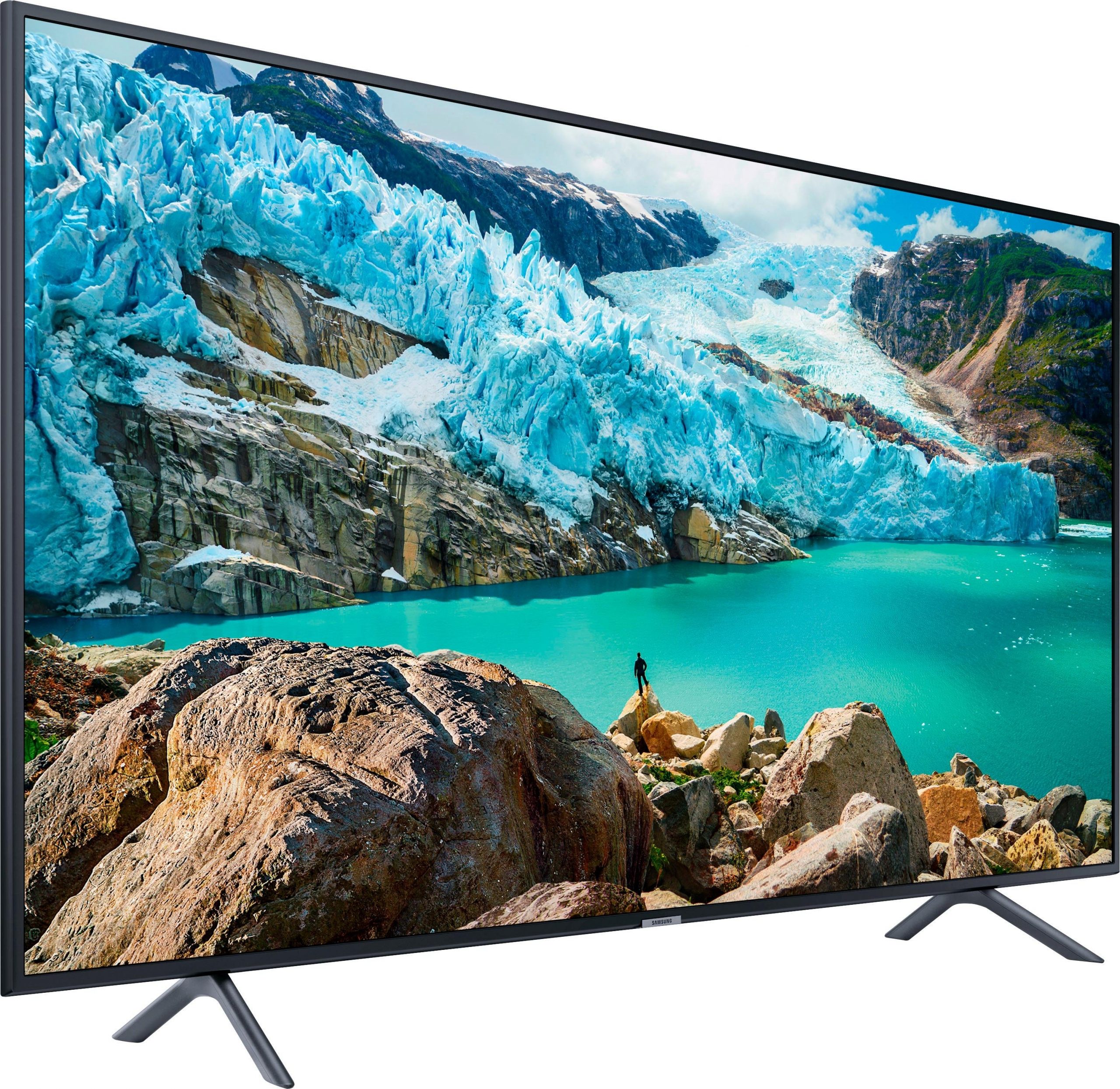 This 70-inch Samsung 6 Series has earned 4.7 out of 5 stars from reviewers, and the specifications give a clue as to why. In addition to excellent contrast and HDR, it has a native refresh rate of 120Hz.
7. 55″ TCL Roku Smart UHD HDR TV
Model: 55S425
Price: $279.99 (was $449.99)
Provider: Target
Can you believe we've landed in an era where a 55 inch qualifies as a medium size? Even if we're pushing the definition a bit, we think this TCL set is worth it.  It may not have the cachet of a premium brand, but it's hard to ignore the 120Hz native refresh rate, 3 HDMI ports, and the Roku smart platform. This TV delivers great value for the price.
8. 40″ onn. 1080p Roku Smart TV
Model: 100005842
Price: $98 (was $169)
Provider: Walmart
The Smart TV is made by ONN FHD Smart TV. This TV measures at thirty nine and half(39.5) diagonal size. This TV ISA ROKU TV or smart TV. This TV is black in color. This TV has three HDMI inputs This tv is a sixty(60) HZ refresh rate. This TV has one thousand and eighty P(1080P) for resolution.
9. 75″ Samsung 4K UHD Smart QLED TV
Model: QN75Q6DR
Price: $1,499.99 (was $2,999.99)
Provider: BJ's Wholesale
How does a 50% discount on an outstanding 75-inch TV with QLED sound? When you're in the market for a QLED set, it's hard to choose wrongly. Proving the point, this set has a rating of 4.8 out of 5 stars from buyers, has an incredible motion rate of 240Hz, 4 HDMI ports, compatibility with all your favorite voice assistants, and an "Ambient Mode" that blends in with your home decor when not in use – no more big black rectangles hiding your walls! And it's 50% off!
10. 32″ Polaroid LED TV
Model: 32GSR3000FB
Price: $69.99 (was $119.99)
Provider: Target
We won't lie, this is not our favorite TV deal. Not even close. Most of the time, you can buy a better TV for just a few more dollars. But we know that some of the Black Friday faithful will be looking for the cheapest TV available, period. And this Polaroid is it – the least expensive TV we've spotted in the Black Friday ads this year.
CSN Team.
Tags: Black Friday, Black Friday Deals, Black Friday Updates