ADS! Download JAMB CBT Software Now for FREE!
Gmail Account Login: The aim of this article is to guide you on how to sign up and log in to a Gmail Account. In today's society, an email account is a must-have. It is a medium to know one's professional identity and also used for daily activities such as sending and receiving emails and other important documents.
There are several email service providers, but you need to choose the best and easiest email provider. This article is focusing on Gmail because it is one of the simplest and fastest email providers in the world.
Gmail is the product of Google. As you all know Google is the biggest Data center across the world, Gmail takes milliseconds to open. So I will suggest to you that there is no email service better than Gmail.
Gmail provides so many features like free email services, images, sending and receiving important documents, scanned copies, and many more in a secured manner.
Most people use Gmail account for Business, Service, or Personal purposes which needs high security. In such cases, Gmail is the only email account that provides security free of charge along with a lot of features.
How to Sign Up for a Gmail Account
To create a Gmail address, you'll first need to create a Google account. Gmail will redirect you to the Google account sign-up page.
You'll need to provide some basic information like your name, birth date, gender, and location. You will also need to choose a name for your new Gmail address.
Once you create an account, you'll be able to start adding contacts and adjusting your mail settings. Here are the steps to create an account:
1. Visit the website www.gmail.com.
2. Click on "create account".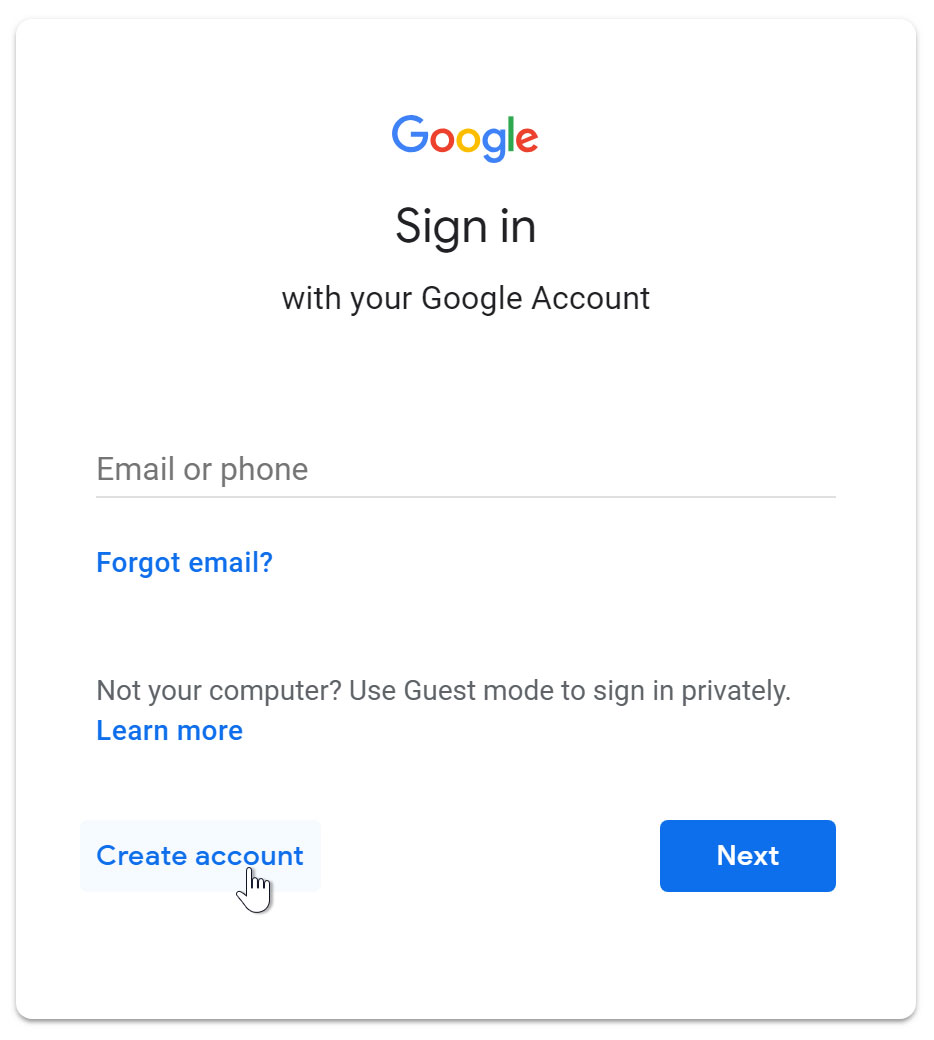 3. The sign-up form will be shown, follow the instructions by entering the required information.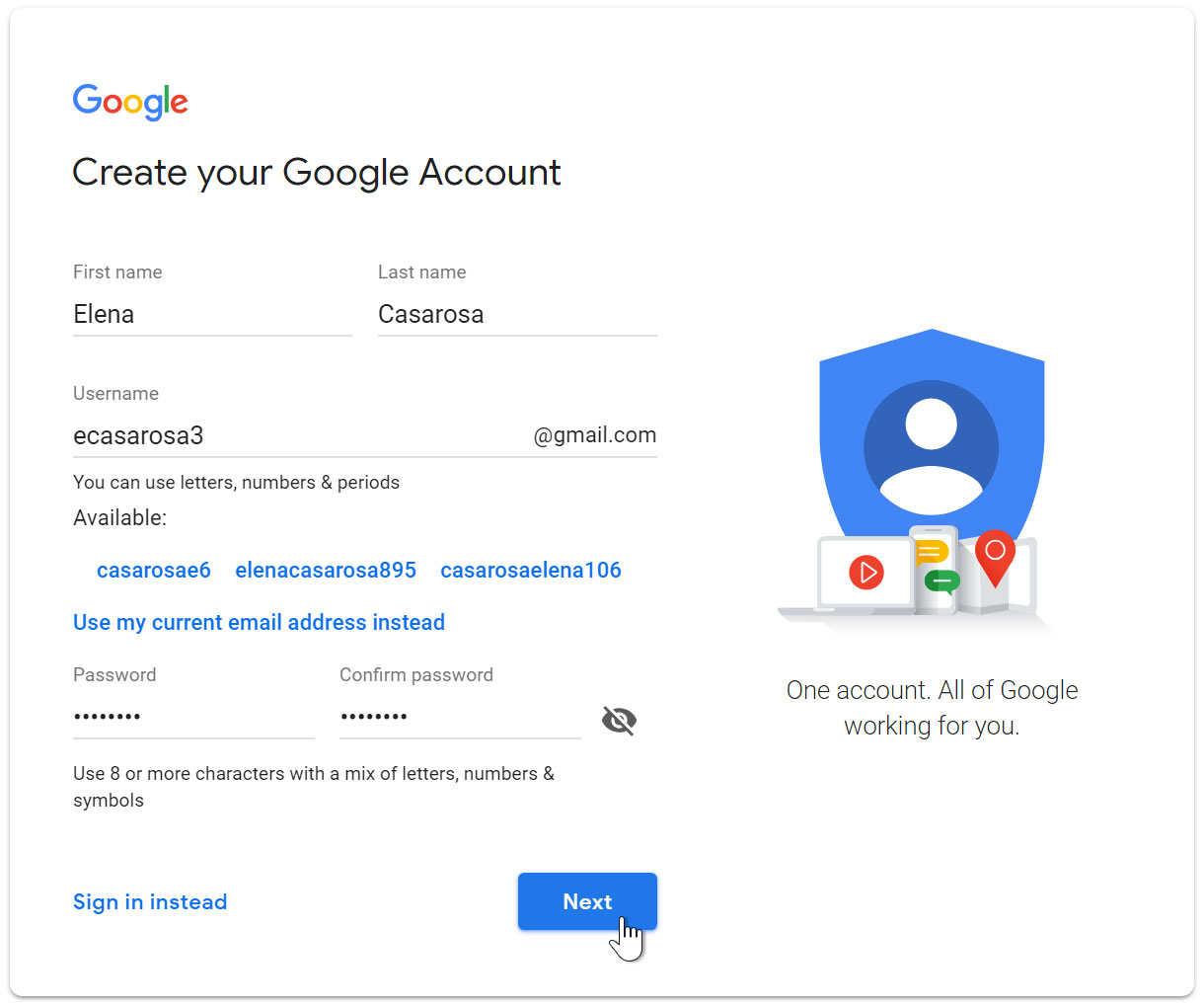 4. Enter your phone number to verify your account. Google uses a two-step verification process for your security.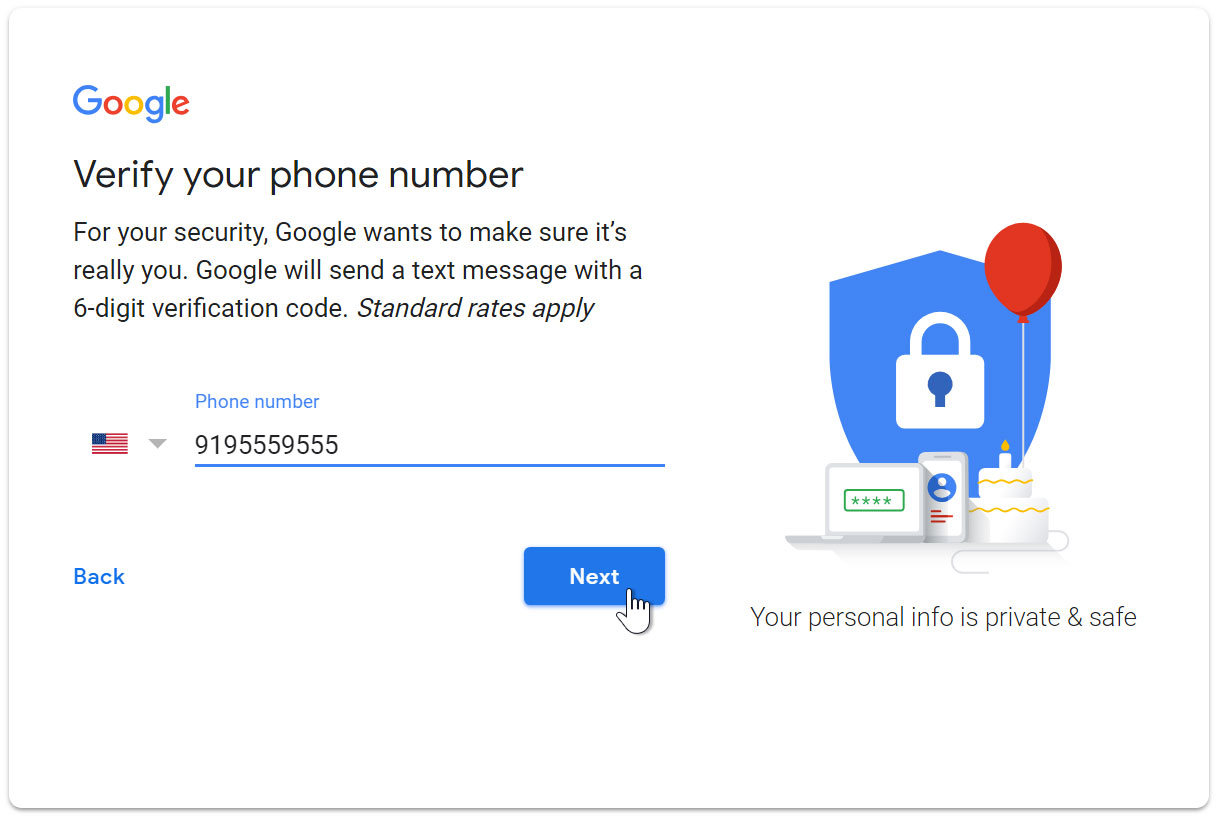 5. You will receive a text message from Google with a verification code. Enter the code to complete the verification of your account.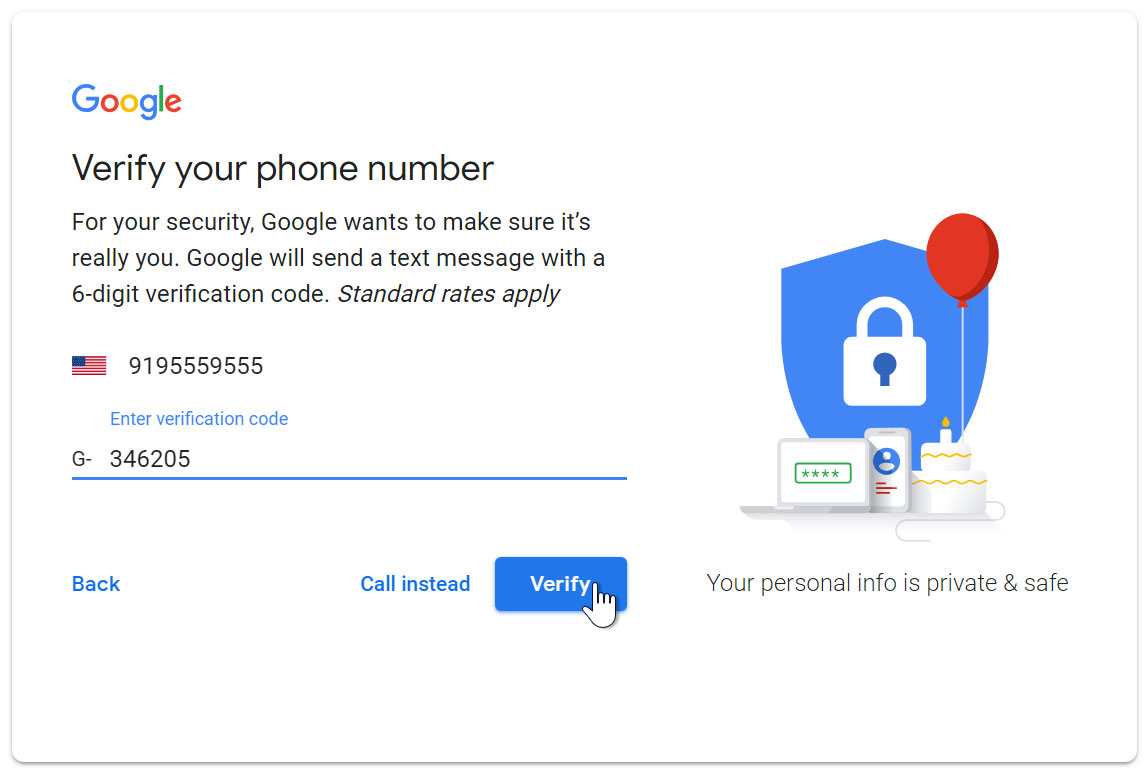 6. Next, you will see a form to enter some of your personal information, like your gender and birthday.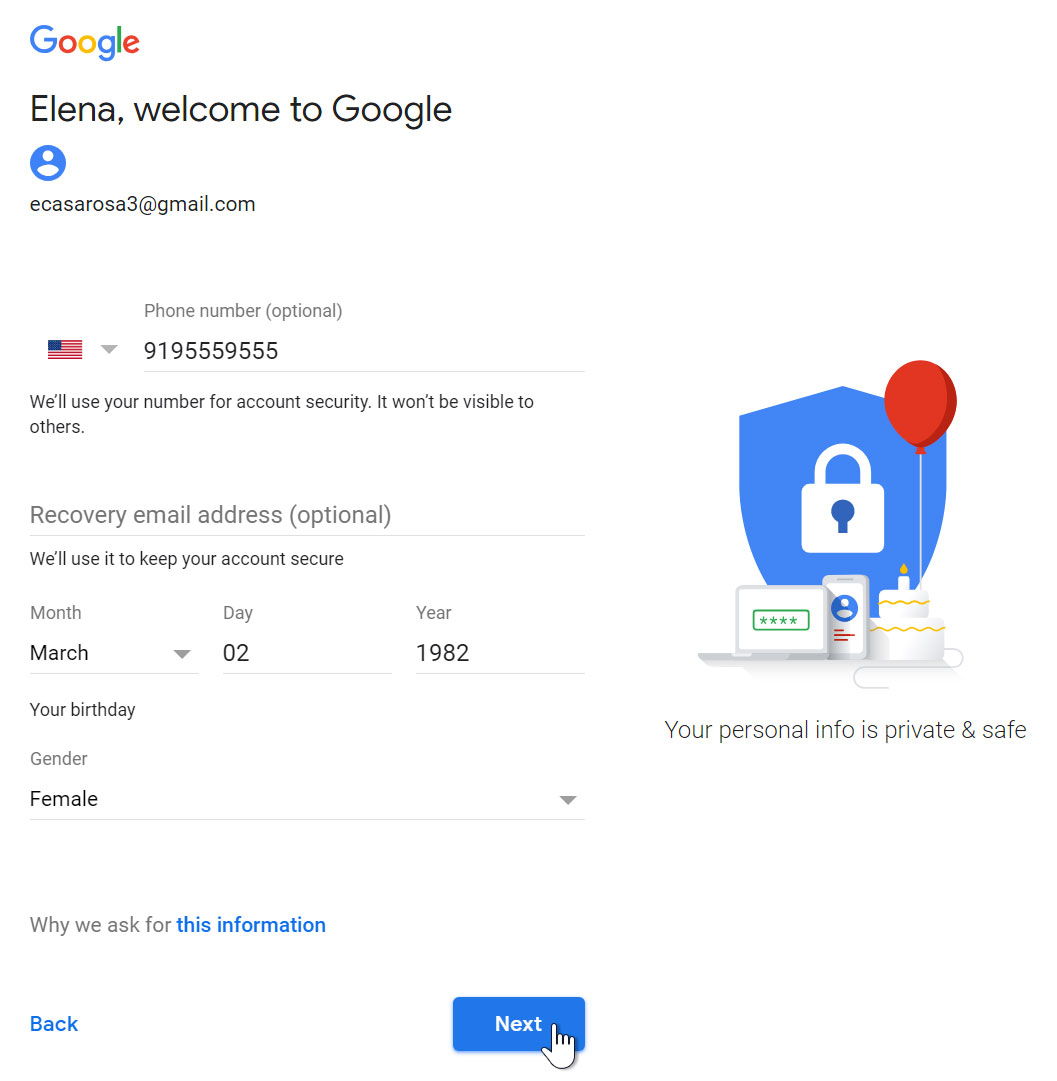 7. Review Google's Privacy Policy and Terms of Service, then click I agree.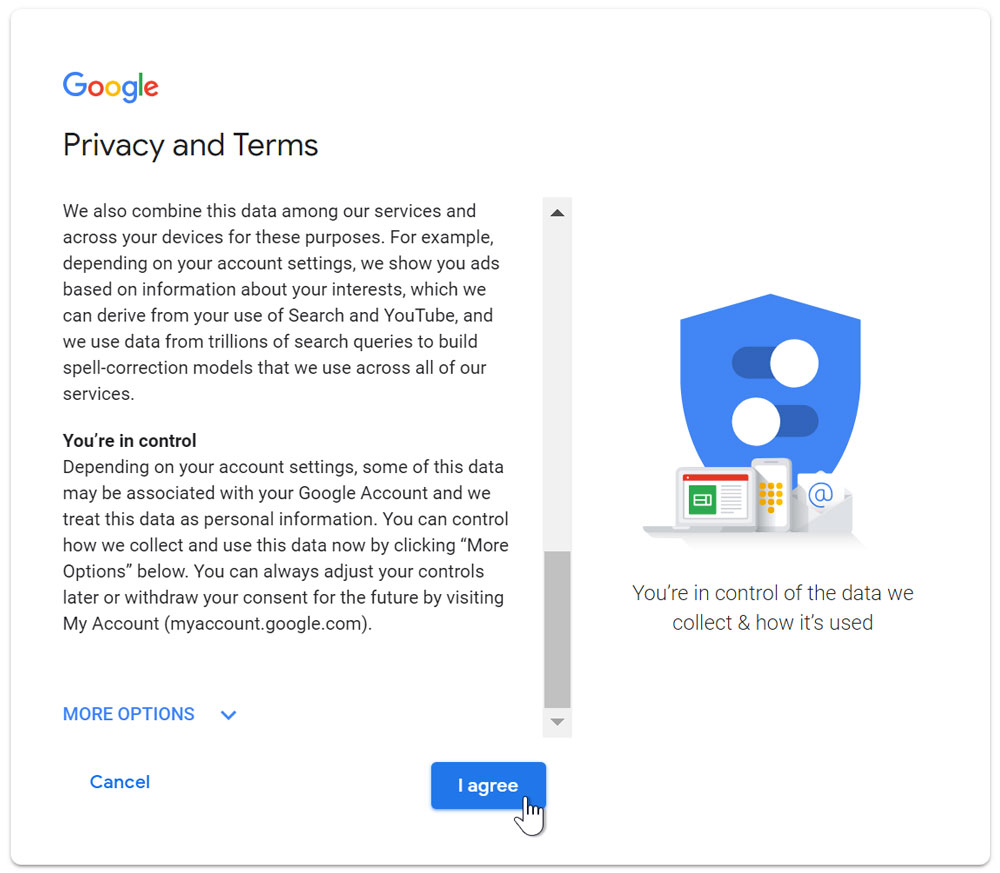 8. Your account will be created.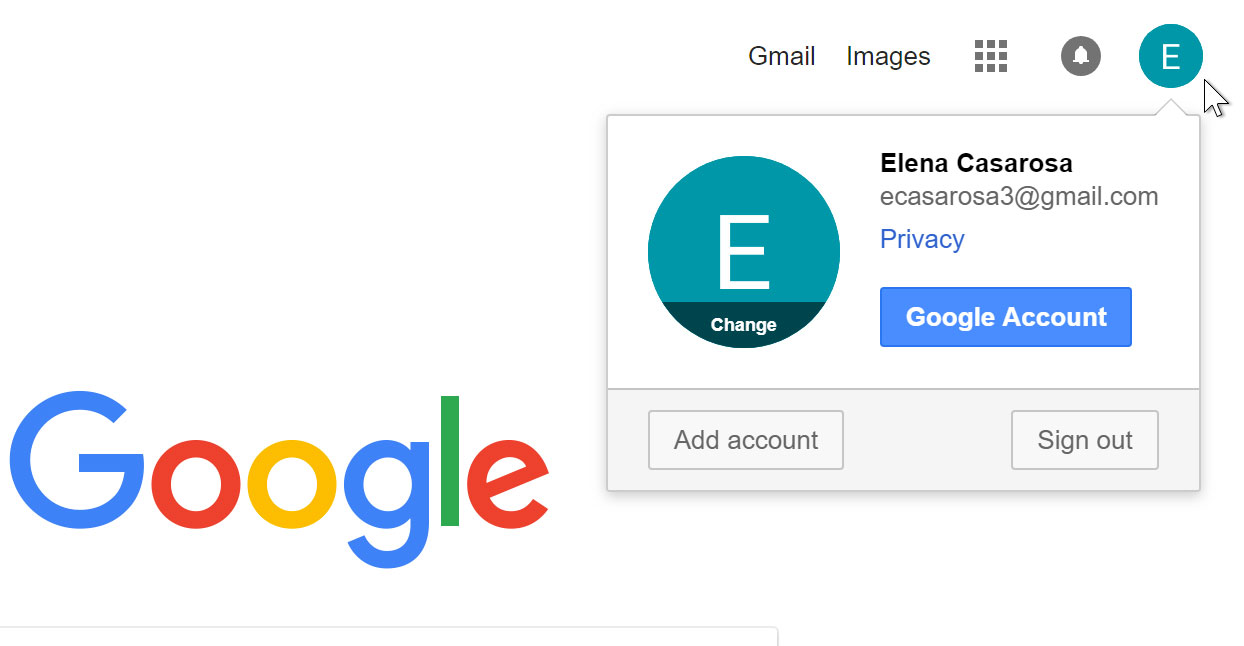 Note that with any online service, it is important to choose a strong password, one that is difficult for anyone to guess.
Logging in to Your Account
When you first create your account, you will be automatically signed in. However, most of the time you'll need to log in to your account and log out when you're done with it.
Logging out is necessary if you're using a shared computer (for example, at a library or office) because it prevents others from viewing your emails.
To log in to your account:
1. Go to the website www.gmail.com.
2. Type in your email address and password, and then click "Next".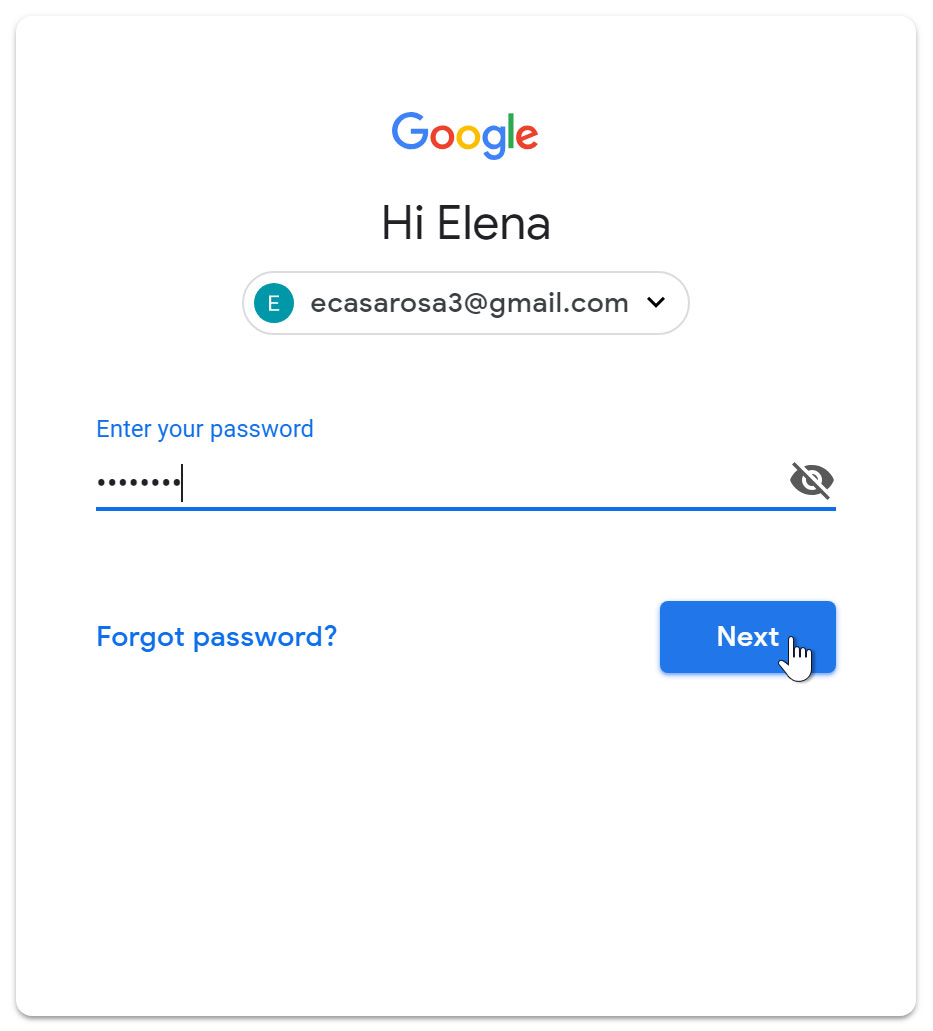 To log out of your account:
In the top-right corner of the page, locate the circle that has your first initial (if you've already selected an avatar image, it will show the image instead). To log out, click the circle and select log out.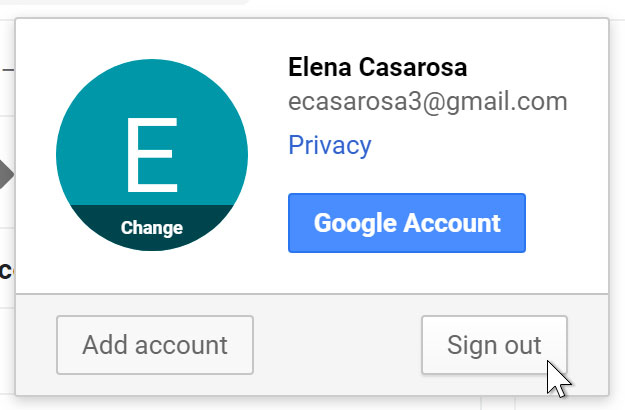 If you found this article on Gmail Account Login useful and would love to get more updates like this one kindly subscribe below, by entering your email and hit the share button to share with your friends
CSN Team.
Join Over 5 Million Subscribers Today!
---
=> FOLLOW US ON INSTAGRAM | FACEBOOK & TWITTER FOR LATEST UPDATE
Tags: email account, Gmail Account, gmail inbox, gmail login different user, gmail login email, gmail mail, gmail sign in add account, gmail sign up, google sign in