---
Pocketmoni Portal Login and Sign Up 2021/2022 Latest Updates.
Pocketmoni Portal Login 2021: PocketMoni formerly called M-Teller is a Mobile Money service offering eTranzact.  It works by enabling  you make  an e-wallet on your mobile phone for making payments, money transfer, as well as for receiving money. Read through for the latest updates on Pocketmoni for 2020.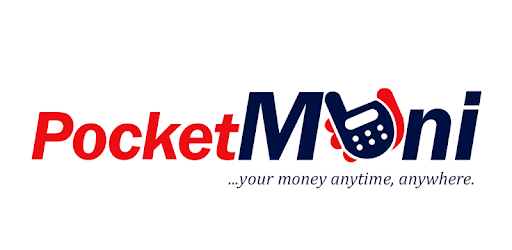 PocketMoni is one of the Mobile Money services in Nigeria that will assist you survive in a cash-lite or cashless Nigeria.
Over the years, it has attracted many people. The attraction in PocketMoni Mobile Money service for us is that it is reachable from most Networks and is supported by many banks.
So, it is available to everyone irrespective of network or bank. The downside is that you require a Java enabled phone to use it.
PocketMoni Mobile Money works by changing your mobile phone into an electronic wallet. You can store funds in this e-wallet for making payments for goods and services, to transfer moneyto other PocketMoni operators along with bank accounts.
You can also get money from other mobile money users.
PocketMoni transactions are protected using 3DES encryption technology. Subscribers to the mobile money service also use PIN to secure their PocketMoni transactions.
To use PocketMoni, the subscriber will have to download and install a Java application. Hence, the PocketMoni Mobile Money service requires a Java enabled mobile phone.
How to Download PocketMoni Mobile Money App?
To be able to access the in order to use it,   you need to download and install the java application on your mobile phone so, endeavor your mobile phone is Java permitted.
To download the PocketMoni app, simply text your Reg followed by your first name and last name to 20220 for MTN, Airtel, and Etisalat or 31030 for Glo Mobile.
For instance, if perhaps your name is Corn Beef, just text Reg Corn Beef to the applicable code for your network.
You will instantly get an SMS with a download link for the lightweight Mobile Money application. It was just 80kb for my download. After download follow the instruction to setup your PocketMoni Mobile Money account
How to fund PocketMoni Account?
There are various way of achieving this. One is to make a deposit with a PocketMoni mobile money agent. You deposit cash and the PocketMoni agent will credit your account. You can also visit a partner bank to make a deposit.
Present partner banks include Skye Bank, Union Bank, FCMB, UBA, FirstBank, Access Bank, Intercontinental Bank, Zenith Bank, GTBank, Oceanic Bank, Fidelity Bank, and Keystone Bank.
You can also include a debit/ATM card to your Mobile Money application. This will allow you effortlessly to transfer money from your card to your PocketMoni Mobile Money e-wallet.
So, including  a card to the application allows you fund your mobile money e-wallet using your debit/ATM card. eTranzact debit cards as well as InterSwitch Verve, Visa, and MasterCard can be added to your PocketMoni.
Registering procedures
There are two types of registration (1) As an agent (2) as a user;
Registering as an agent which costs (N15, 000) and registering as a user is totally free. Registering as an agent is pretty cool, I mean it will give you discount on any of your dealings, for example, if you purchase a N100 worth of airtime you will be given a discount of N4/N5. It all depends on the network you are using.
For N1000, a discount of N40/N50, this also depends on the network. If you send money from your PocketMoni account to anybody's bank account, you will be charged a fee of N50; sometimes it could be free of charge, unlike the banks that charge about hundred for each transaction.
Imagine how much you make, you get to become a main supplier of recharge card in your area and make really cool money. You can as well aid people around you do their financial transactions such as cash deposit and cash withdrawal etc and charge them for your services, which can make a lot of money for you.
When you register as a user you will not get any discount though it is still inexpensive than what the banks charge. Other difference between PocketMoni transactions and some bank transactions is this:
PocketMoni transaction alert comes pretty quick, distinct some banks you have to wait for some hours or days before the person can get an alert.
But with PocketmMoni, as soon as you transfer money to somebody, the person will receive an alert immediately.
Step to step process of registering as an agent
Just on the top of the PocketmMoni, there is a section that reads "Become an Agent". click on it and you would be taken to where you are to register as an agent.
the page looks like the photo below. fill in the required space and click on the submit button to register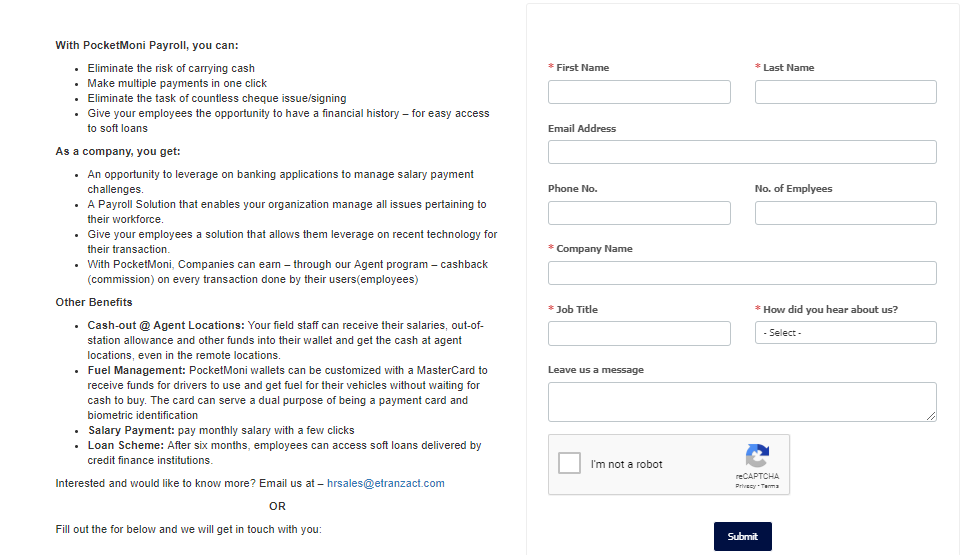 How to Register as a User on PocketMoni
Go to SMS section in your phone and Type REG3 space, your first NAME space, your last NAME space, your phone number space, 007626 and send to 2020 eg. (REG3 Eze Peter 0803000000 007626 and send to 20220)
After you might have submitted the message, a PockeMoni account will be opened for you. They will also send you an SMS with a password to confirm your registration. Note that as soon as you receive the code, you will have to dial *389# to change your password.
If you found this article useful and would love to get more updates like this one kindly subscribe below, by entering your email and hit the share button to share to your friends.
CSN Team.
---
---
=> FOLLOW US ON INSTAGRAM | FACEBOOK & TWITTER FOR LATEST UPDATE
Tags: etranzact payment portal, how to fund pocketmoni account, pocketmoni agents in nigeria, pocketmoni lagos, pocketmoni mpos, pocketmoni pos, pocketmoni registration, pocketmoni ussd code