– NABTEB Registration –
NABTEB Registration: This article will guide you on how to register for your 2022 NABTEB exams. How to check the NABTEB result online and provide you with important registration information that will be of help to you.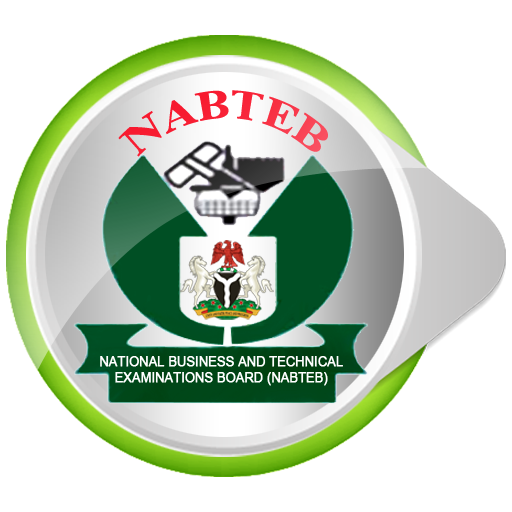 NABTEB conducts examinations for the award of certificates in crafts and technical education in Nigeria.
To register, candidates are advised to visit an accredited NABTEB Examinations Centre. They can also visit NABTEB zonal offices in Abuja, Kaduna, Yola, Osogbo, Enugu, and Benin City.
Also, NABTEB Liaison Office in Abuja, Area Office in Lagos, and NABTEB state offices nationwide or visit https://mayjune.nabteb.gov.ng/ for more information.


The registration, which is primarily for in-school candidates, is for examinations leading to the award of National Business Certificate (NBC), National Technical Certificate (NTC), and General Education Certificate.


With General Education subjects integrated in the NABTEB examination structure, candidates with enough credits are qualified for admission to institutions of higher learning within and outside Nigeria.


Candidates who pass all the required Trade subjects, Trade-related and General Education Subjects qualify as Certified Craftsmen. NABTEB qualified Craftsmen with NBC/NTC have the opportunity to be employed, self-employed, and employers of labor.
How to Register for NABTEB 2021
Registering for NABTEB is not difficult at all; all you need to do is to download and follow the instruction below which contains the NABTEB registration complete guide.
1. Download The NABTEB Registration Entry Guide.
READ ALSO!!!
Important NABTEB Registration Instructions for Candidates
All Candidates who want to apply for the National Business and Technical Examination Board (NABTEB) should note:
1. Make sure your passport is 160px by 200px and size is less than 30kb.
2. Click on the 'Apply' link.
3. Fill in the PIN, and serial number got from the purchased scratch card.
4. Fill the form displayed and submit.
5. Write your Candidate Number in a safe place.
6. Important Tips To Avoid During Registration
7. Do not use a card that has already been used for another candidate
8. Do not enter an invalid e-mail address for the result to be sent as this will penalize you by deducting your card use
READ ALSO!!!
How to Check NABTEB Result Online
To check your result, kindly follow the steps below. Also, note that you have to purchase a scratch card in order to check your result.
1. Click on this link https://eworld.nabtebnigeria.org/
2. Enter your Candidate Identification Number.
3. Select the Type of Examination Result you want to check.
4. Enter the four (4) digits of your examination year.
5. Enter the Card Serial Number on your scratch card.
6. Enter the 12-digit Personal Identification Number (PIN) on your scratch card.
7. Click on Submit and wait for the results to appear on the screen.
READ ALSO!!!
If you want your results to be sent to your email address, do:
i. Follow steps 1-5 above.
ii. Click on the 'Send Results to Email' box.
iii. Enter a valid email address.
iv. Click on Submit.
Alternatively, you can check your result using your phone by following these steps:
– Send your request SMS in this format: NABTEB *ExamNo*PIN*ExamType*ExamYear to 32327. For example: To check for May/June results; NABTEB*01001110*123456789012*MJ*2019.
To check for November/December results; NABTEB*01001110*123456789012*NJ*2019.
N/B: please ensure that you use the format above. There should be no space in the message, just type as described above. If all is done right, they will send your result to your mobile phone via SMS.
We cherish your opinion, and we look forward to it.
Hence, if you need us to feed you with more updated information at the right time about NABTEB Registration 2022, kindly provide us your phone number and email address in the comment box below.
What's your take on this? We believe this article was helpful, if yes, don't hesitate to share this information with your friends on Facebook, Twitter, WhatsApp, and Google plus.
CSN Team