ADS! Download JAMB CBT Software Now for FREE!
Every CV is different as you want to show why your set of skills makes you suitable for the position you're applying for at that moment, but all follow a similar structure. This guide will show you how to write a great CV that's ready for 2021 and beyond.
How to Write a Curriculum Vitae: What is a CV?
In its full form, CV stands for curriculum vitae (Latin for the course of life). In the US, Canada, and Australia, a CV is a document you use for academic purposes.
The US academic CV outlines every detail of your scholarly career. In other countries, a CV is an equivalent of an American resume. You use it when you apply for jobs.
Because this document is named differently across different countries, a lot of folks keep asking:
What is the Difference Between a CV and a Resume?
In the hiring industry, nowadays there's almost no formal difference between a CV and a resume. It's the same thing that Brits call a CV and Americans—a resume.
Just like they do with chips and french fries, football, and soccer, or Queen Elizabeth and Queen Bey. So, if you're applying to a European company, you should create a CV. But if you're applying to a US-based employer, you should make a resume.
And no, a CV is not a cover letter. A curriculum vitae is a detailed list of specifications, while a cover letter is a full-blown marketing campaign.
How to Write a Curriculum Vitae: What to Include in a CV
Contact details – Include your full name, home address, mobile number, and email address. Unless you're applying for an acting or modeling job you don't need to include your date of birth or a photograph.
Profile – A CV profile is a concise statement that highlights your key attributes and helps you stand out from the crowd. Usually placed at the beginning of the CV it picks out a few relevant achievements and skills while expressing your career aims. A good CV profile focuses on the sector you're applying to, as your cover letter will be job-specific. Keep CV personal statements short and snappy – 100 words is the perfect length. Discover how to write a personal statement for your CV.
Education – List and date all previous education, including professional qualifications. Place the most recent first. Include specific modules only where relevant.
Work experience – List your work experience in reverse date order, making sure that anything you mention is relevant to the job you're applying for. If you have plenty of relevant work experience, this section should come before education.
Skills and achievements – This is where you talk about the foreign languages you speak and the IT packages you can competently use. The key skills that you list should be relevant to the job. Don't exaggerate your abilities, as you'll need to back up your claims at the interview. If you've got lots of job-specific skills you should do a skills-based CV.
Interests – 'Socialising', 'going to the cinema', and 'reading' aren't going to catch a recruiter's attention. However, relevant interests can provide a more complete picture of who you are, as well as giving you something to talk about at the interview. Examples include writing your blog if you want to be a journalist, or being part of a drama group if you're looking to get into sales.
References – You don't need to provide the names of referees at this stage. You also don't need to say 'references available upon request' as most employers would assume this to be the case.
For more help and advice on how to write a CV and to find CV templates, see example CVs.
How to Write a Curriculum Vitae: The Perfect Format Tips
Avoid fonts such as Comic Sans. Choose something professional, clear, and easy to read such as Arial or Times New Roman. Use a font size between 10 and 12 to make sure that potential employers can read your CV. Ensure all fonts and font sizes are consistent throughout.
Section headings are a good way to break up your CV. Ensure they stand out by making them larger (font size 14 or 16) and bold.
List everything in reverse chronological order so the recruiter sees your work history and most recent achievements first.
Keep it concise by using clear spacing and bullet points. This type of CV layout allows potential employers to skim your CV and quickly pick out important information first.
If you're posting your CV, print it on white A4 paper. Only print on one side and don't fold your CV – you don't want it to arrive creased.
How is a CV Formatted?
When formatting the document, a CV should have the same header and font as your resume and cover letter to provide a seamless, coordinated display.
A personal statement is tempting, but it's unlikely a hiring manager will read it and any personal sentiments will already be addressed in your cover letter. Outline career ambitions and interest in the specific role you are applying for instead.
After that, you should describe achievements according to importance. As the Purdue Owl Writing Lab says, "Remember that the earlier in your document a particular block of information comes, the more emphasis you will be placing on that block of information."
Most CVs include the following elements:
Contact information
Academic history
Professional experience
Qualifications and skills
Awards and honors
Publications
Professional associations
Grants and fellowships
Licenses and certificates
Volunteer work
How to Write a Curriculum Vitae: The CV Writing Format
1. Personal Details
This section consists of your name, address, age (not be compulsory), phone number, email. Put these in a strategic location and legible fonts so that they can be easily seen by the HR manager or recruiter. Ensure the information provided are current.
Pro Tip: Never use an email that is not yours. Avoid stating your state of origin, religion (except if specified in the job advertorial), and unprofessional email addresses. Examples of this would be [email protected] or [email protected] Keep it professional.
2. Work Experience
Start with your most recent job role. For each job role, it's important to state your role and achievements. An example would be:
Iceberg Communications Limited 2016 – (Present)
Job Title: Marketing Executive
Iceberg Limited is Nigeria's number one marketplace for electrical home appliances.
Achievement:
Individually increased the monthly revenue from N15 million to N25 million in 6 months.
Worked with the marketing team to spread our products from Lagos to all the 6 states of Western Nigeria within a year.
Won the 'Salesman of the Year" award consecutively for November and December 2016.
Pro Tip: Always remember to tweak your job experience in line with what you are applying for. It will increase the employer's preference for you.
3. Education
Always start with the most recent educational qualification. Professional certification that is relevant to the job should also be added to this section.
E.g. University of North Carolina – 2013
Qualification: B.A. History and International Relations.
Excellent diplomatic skills and versed in three foreign languages – French, Portuguese and Chinese
Graduated with a first-class grade of 4.56 and won the 'Best Graduating Student' award.
Pro Tip: If you qualify as a tertiary institution, it's unimportant to include your primary school first leaving certificate unless you're a fresh graduate with no work experience. This section includes professional certifications, affiliations/membership, training, and seminars; they can appear as a sub-section under education.
4. Interests and Abilities
This section should be kept short and simple. Key things to note here are:
Avoid clichés such as "creative" "motivated", "team player", "problem-solve", "self-starter." Instead, be specific about your hobbies – Replace 'running' with 'I jog about 300 km every weekend. This shows you are disciplined and committed.
Pro Tip: Add interests that align with the prospective employer's corporate social responsibility.
5. References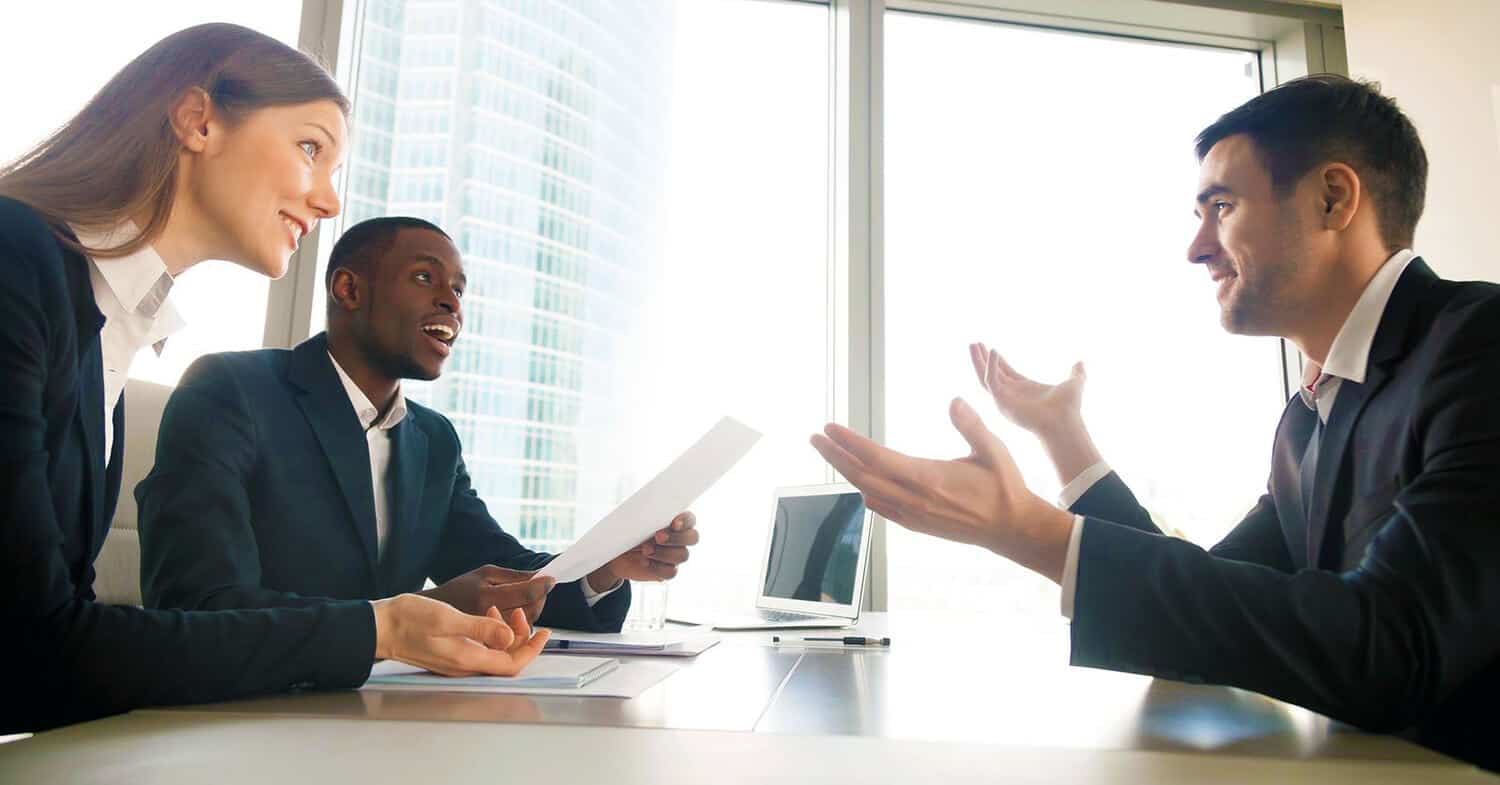 The standard number of referees is three, although some organizations request for two. The lesser the pages of a CV, the greater attention it receives.
As an employer, you would not want to be bothered by CVs that look like handouts. A 2-page CV is excellent. Therefore, be direct, clear, and convincing.
Pro Tip: "Never use a referee that you're not familiar with and has knowledge of using them as referees," – Prince Ihemegbulam, Jobberman CV Services Analyst pointed out.
Some Tips on How to Write a Good Curriculum Vitae
Use active verbs wherever possible. For example, you could include words like 'created', 'analyzed' and 'devised' to present yourself as a person who shows initiative.
There should be no spelling or grammar mistakes in your CV. Use a spell checker and enlist a second pair of eyes to check over it.
Avoid using generic phrases such as 'team player', 'hardworking', and 'multitasker'. Instead, provide real-life examples that demonstrate all of these skills.
Take a look at the company's website, local press, and the job advert to make sure that your CV is targeted to the role and employer.
Decide whether the chronological, skills-based, or academic CV is right for you. For more information, take a look at example CVs.
Don't put the term 'Curriculum Vitae' at the top of your CV.
Provide a professional-sounding email address.
Never lie or exaggerate on your CV or job application. Not only will you demonstrate your dishonesty to a potential employer, but there can be serious consequences too. For example, altering your degree grade from a 2:2 to a 2:1 is classed as degree fraud and can result in a prison sentence.
If you're posting your CV online don't include your home address, as you could be targeted by fraudsters.
You should always include a cover letter unless the employer states otherwise. It will enable you to personalize your application for the job. You can draw attention to a particular part of your CV, disclose a disability, or clarify gaps in your work history. Find out how to write a persuasive cover letter.
Some More Tips…
Think of your CV as a fluid document. "People don't often craft a resume until they're looking for their next job," Goodfellow points out. In contrast, you should be updating your curriculum vitae constantly, she says.
Whenever you publish, present, or attend a conference, make a habit of immediately logging it on your CV. It may seem like a pain, but you'll be glad you did it when it comes time to look for your next position.
You won't have to search your memory trying to recall the exact months and years everything happened—saving you a lot of headaches in the long run. If this was useful, sure it can be useful to your friends too. Kindly share it with them on social media.
CSN Team.
Join Over 5 Million Subscribers Today!
---
=> FOLLOW US ON INSTAGRAM | FACEBOOK & TWITTER FOR LATEST UPDATE
Tags: Curriculum Vitae, CV and a Resume, Difference Between a CV and a Resume?, How to Write a Curriculum Vitae, How to Write a CV, Resume, What is a CV?, What to Include in a CV