Graduating from high school is a big deal, especially for undergraduates. After some years of schooling, finally receiving that diploma is a big moment that merits lots of celebration, but surely to these young ones, it means more. For this reason, we unveil the perfect gifts you should consider giving to your graduating high school friends and loved ones this year.
No matter if your high school graduate is heading off to college, trade school, a gap-year adventure, or right into the workforce, take a moment to celebrate this milestone before their next quest begins.
A graduation party is a must, but a heartfelt gift is really the best way to show your graduate just how proud you are. There are a few ways to go about gifting your new high school graduate.
He or she might be heading off to college, in which case you want to give her something useful for the next step of her education.
Maybe he or she's gearing up for future travel plans, and you want to help curb some of the costs.
Or perhaps he or she's not sure what she's doing next, but you want to commemorate the journey up until this point and help her chart her next course.
After a strange year marked by the coronavirus pandemic, many high school seniors are able to celebrate their graduation with classmates before stepping out into the next chapter of life.
Whether the student is college-bound, taking a gap year, or jumping into a career, mark this important time in every graduate's life with a high school graduation gift that shows family and friends that you care.
Something that's especially important during these unprecedented times.
Beautiful and Amazing Gifts for High School Graduates
Finding the perfect gift can be a challenge, particularly for those looking to go beyond buying gift cards.
Start by thinking about what the graduate's new life will hold, as well as the memories he or she will cherish from high school. Here are various graduation gift ideas to consider.
1. Crossbody Cell Phone Purse
The school may give her a lanyard for her ID, but she'll be able to store so much more in this crossbody bag. It's just the right size to hold her smartphone, credit cards, cash, and hand sanitizer.
2. Actual Handwriting Bracelet
Write down a quick message or inside joke that you know your grad will appreciate and turn it into a gold, rose gold, or silver bracelet. A sweet option for this moment in time: "You are loved."
3. Hug In a Box
Sometimes, they need a physical reminder of your love. When they give this heart-shaped token a squeeze, they'll feel your support from miles away.
4. Some Amount of Cash as a Gift
When in doubt, there's one gift that can't go wrong: cash. Cash is the ultimate graduation gift, offering freedom, flexibility, and practicality. Graduates can use it for future expenses, savings, or even as a step toward their dreams.
Wondering how much money to give for a college graduation gift? According to research by SpoliaMag, you should gift your teen more than $150 to make them feel appreciated.
If the graduate is taking a gap year, a little extra cash can add up to exciting new experiences. College-bound grads can always use cash, too, for textbooks, class fees, and, of course, late-night pizza.
5. Heartwarming Gift Cards
Gift cards may get knocked out for being impersonal, but the upside is that recipients can buy whatever they want.
Consider gift cards to major retail outlets that allow graduates the opportunity to choose electronics, household items, or a broad range of other goods.
A gift card to a graduate's favorite restaurant or food delivery service is also a solid choice, with the latter especially convenient for students snagging late-night study session meals.
6. Amazon Prime Subscription
Subscribing to shows on Amazon Prime means free and fast shipping for textbooks, school supplies, and even groceries to stock up for meals and other necessities.
If the grad is planning a move, items available through Amazon can help outfit the new apartment or dorm and even furnish a fresh wardrobe.
7. Portable Cellphone Chargers
Whether someone is posting on Instagram or calling home, cellphone portable chargers or power banks are a technology must-have that can help graduates stay connected.
Portable chargers can also keep students powered up while on the go, keeping them connected as they commute to work, school, or home.
8. Exercise Gear
Having workout gear at home can help students save money on costly gym membership fees or allow them to get their flex when campus facilities are closed.
Gift a workout kit that includes weighted armbands, a weighted jump rope, and a few resistance bands. Take it even further with a few kettlebells of different weights and a balance ball.
9. Voice-Controlled Assistant
Life after high school can be chaotic. Give graduates a helping hand with popular intelligent voice assistants, like the Amazon Echo or Google Home, to help students do research, study, and more.
10. A Bike Can Also be One of The Most Beautiful Gift
Biking on a college campus is a great way for students to be outdoors, exercise, and get to class quickly.
And for a freshman without a car, owning a bike can be crucial for off-campus trips to grocery stores and parks.
Read Also:
11. A Laptop
Help the graduate get off on the right foot with a reliable laptop for research, essays, job hunting, and a little unwinding now and then with a movie.
Computers aren't cheap, but they are essential for students to boost their GPA and respond to emails, among other tasks.
Look for graduation discounts through the student's college, or split the cost with others.
12. Music or TV Streaming Service
A monthly subscription to services like Netflix, Hulu, Spotify, or Tidal is a gift that keeps on giving.
New college students will appreciate the opportunity to watch their favorite shows with friends and listen to their favorite artists during study breaks.
13. Books for Leisure Reading
Graduates may not be stuck indoors as much these days, with many states reopening, but having a stockpile of page-turning fiction or nonfiction on hand can still help them make the most of their downtime.
Some of the bestsellers right now include "Where the Crawdads Sing" by Delia Owens and "What Happened to You" by Bruce D. Perry and Oprah Winfrey.
For the college-bound graduate, consider an option from this list of books to read before going to college.
14. An Explanatory Cookbook
Culinary skills become a necessity once a graduate is on his or her own.
College meal plans can be costly, and a steady diet of ramen and PB&J isn't the healthiest lifestyle choice, even if it's the most affordable option.
Help graduates learn some culinary basics with cookbooks if they are just getting their start in the kitchen.
15. Headphones
For walks between college classes and studying in noisy on-campus housing, quality headphones are essential.
Different lifestyles call for different headphones, so if the graduate is a runner, be sure to look for headphones that will stand up to lots of movement.
Or go wireless with options like the latest AirPods, Beats, or Jabra headphones.
16. Laptop Desk and Other Work-From-Home Essentials
The pandemic forced many aspects of work and college life online, some of which are likely to stick around.
For high school graduates who can complete virtual internships like Citibank internships, enroll in online classes or work from home, get them the essentials needed to navigate the new normal.
A foldable laptop desk can be a lifesaver for graduates spending time on their laptops in bed or on the couch. Keyboards, a great desk chair, and fun desk lighting are other good options.
17. Small Toolkit
Graduates don't have to be craftsmen to get used to a toolkit. This practical gift can come in handy for all kinds of projects and simple household tasks, whether replacing a tire on a bicycle or hanging a picture.
Small, affordable toolkits with the basics of a hammer, screwdrivers, Allen wrenches, etc. should cover general needs.
18. Group Games To Take Away Boredom
Life after high school is a time to make new friends. Skip the old-fashioned board games and stock the graduate up with fun GameCube games.
You can even pick from a selection of group games like:
Scrabble Game: Otherwise called the board-and-tile game, is a game in which two to four players compete in forming words with lettered tiles on a 225-square board; words spelled out by letters on the tiles interlock like words in a crossword puzzle.
The Game of Chess: Chess is one of the oldest and most famous board games. It is played by two opponents on a checkered board with uniquely designed pieces of contrasting colors, commonly white and black. The aim of the game is to capture the opponent's king.
Monopoly Game: Monopoly is a multi-player economics-themed board game for fun. In this game, players roll two dice to move around the game board, buying and trading properties and developing them with houses and resorts. Players collect rent from their opponents and target driving them into bankruptcy.
Casino Game: This game was designed for gamblers but can also be played for fun by students. In a casino game, the players gamble cash or casino chips on mixed random outcomes or combinations of outcomes. Casino games are also available in online casinos, where authorized by law.
19. Tea and Coffee Makers
Help high school graduates missing their regular Starbucks drips and invest in a great tea or coffee maker that will transition nicely to college and beyond.
A French press, classic coffee maker, espresso maker, or loose-leaf teapot can help graduates get their fix.
Be sure to check to see if there are any regulations about the kind of heating elements allowed in the student's dorm room if they'll be living on campus.
20. College Gear
For college-bound students, consider stocking them up on T-shirts, hats, and everything else they need to represent on college game days.
If the college is local, these might be available in a local general store and shops around the neighborhood. But for students heading out of state, the gear should be made accessible via the campus store's online site for students, not close by ahead of the big celebration day.
21. First-Aid Kit and Basic Necessities
What this high school graduation gift lacks in fun, it makes up for in practicality. Consider giving a first-aid kit, which can come in handy today and in a future dorm room.
Add along basics like toilet paper, paper towels, soap, and snacks that aren't perishable. Consider checking with the graduate to see which items he or she needs the most before buying.
22. Weighted Blanket
College students are notorious for pulling all-nighters, whether it's from hitting the books or the party scene.
While students may not get much sleep during college, consider helping them make the most of it with bedding items such as a weighted blanket, which can make those short hours a comforting one.
A weighted blanket may also offer an alternative to a heated blanket if the latter is not allowed in college dorms.
Read Also:
23. Anything Personal Will be Fine
The best gifts are often those that connect with the high school graduate on an individual level. Check out personalized gift options on sites like Etsy.com.
An engraved necklace or sentimental wall photo that involves more thought and time on the giver's part can inject more meaning into a gift.
Think of a favorite memory or a funny saying shared with the graduate that could be captured in a personalized and unique gift.
High School Graduation Gifts for Females
Giving a simple card, sweet treats, beauty and style accessories, and tech devices are all thoughtful presents that she'll love and appreciate as she celebrates with her fellow graduates.
Here are some gifts that she will really love:
1. Best Self Co. Journal
The Best Self Co. Journal helps people map out their five- or 10-year plans in a tangible, easily managed way.
It's a nice way to provide growth and direction after graduation, whether they're on their way to college, a new job, traveling, or anything else.
2. A Monogrammed Planner
Life is busy. A monogrammed Moleskine planner is a thoughtful and useful gift, giving them a professional-looking, organized way to start off the year.
It will also look nice in a meeting, interview, or internship.
3. A Candle That Smells Like Home
This candle will make it easy for her to remember home, even if she's far from it.
Homesick's soy wax candles are an ideal going-away-after-graduation gift, available in custom scents from every state, select US cities, and a multitude of different countries.
4. An All-Purpose Canvas Tote
Whether he or she's doing laundry, getting groceries, or taking a quick weekend trip home, this sturdy bag will be her new go-to.
Its classic design and roomy, waterproof interior make it ideal for bringing along while taking care of errands. Choose the customizable monogram option to make it feel a bit more personal.
5. A Custom College Rambler
Yeti offers just over 180 colleges to choose from to start showing collegiate spirit.
You can even add a custom monogram for no additional charge to this stainless steel, powerfully insulated mug that she's sure to carry around with her all day during school.
6. A Map That Reminds Her of Home
Remembering her roots looks cooler than ever with Grafomap's custom maps.
Zoom in on a hyper-specific location and choose from nine different design themes to find one that will represent her neighborhood well.
You can also write your own title, subtitle, and tagline.
7. A Tile Pro Tracker to Find Lost Items
You can't go wrong with a tile pro tracker for their keys, wallet, or phone.
The Tile Pro is compact and useful for pretty much everyone, especially if their dorm or apartment charges a fee every time they accidentally lock themselves out.
8. A Book About Making the Most of Your Twenties
They will make big, impactful decisions in the years ahead. And the best defense is a good offense.
Your high school graduate may benefit from knowing now before any of those decisions crop up, how to get the most out of their "defining decade."
9. A Carry-On Suitcase
When it's time to travel again, she'll love having this sleek and popular carry-on suitcase at her side.
The durable polycarbonate hardshell is adventure-ready, and there are tons of cheerful colors to choose from. An optional ejectable battery keeps tech devices charged while on the move, too.
10. Comfortable Wool Loungers
Deemed "the world's most comfortable shoes," Allbirds' wool loungers boast the comfort of a house slipper with the look and versatility of an outdoor shoe.
They're moisture-wicking and machine-washable, so maintenance is a breeze.
11. A Personalized Piece of Jewelry That Doesn't Have Her Name or Initials
Get her a subtle ring or necklace in her zodiac sign. It's not as obvious as a name or initials, but it will still make her feel special when she wears it.
The necklaces are available in gold vermeil or sterling silver, while the ring is available in gold vermeil.
12. A Bouquet of Flowers
A flower bouquet is a collection of flowers in a creative structure. Flower bouquets can be the perfect gift for graduating students. Handheld bouquets are classified by several different popular shapes and styles, including nosegay, crescent, and cascading bouquets.
Fresh and vibrant blooms are sure to set a happy, celebratory mood. From roses and orchids to succulents and tropical flowers, The Bouqs Co. is the place to find arrangements to make her smile.
13. A Stylish Backpack That Also Gives Back
If she's going back to school after the fiesta, she'll appreciate a new backpack.
While you support her future educational and career goals, you'll also support a child in need. State Bags donates a backpack filled with school supplies for every bag purchased.
14. A Mini Instant Camera
A camera would be one of my most treasured possessions since I can always roll back the years with it.
The years are only going to fly by faster after graduation. She can capture and cherish all the most important moments with her loved ones thanks to this must-have accessory.
15. A Box of New and Popular Sheet Masks
FaceTory makes it easy and affordable to try out the latest and greatest in the Korean sheet mask world. From luxurious foil masks to royal jelly-firming masks, the service is a must-try for skincare enthusiasts.
16. An Affordable Electric Toothbrush
Dental hygiene doesn't get less important as you grow up. Goby's brush has a smart design, is surprisingly effective for its price, and takes up minimal countertop space.
You can subscribe to receive a fresh brush head every 1-3 months, so she doesn't even have to think about changing it herself.
17. An Echo Spot
Play music, get the news every morning, call family members, and more just by using your voice with the compact Echo Spot.
It's simple to set up, and there are a seemingly endless number of commands to play around with.
18. A Fun, Easily Stashable Game
Combine an open-door policy and a game everyone loves to create foolproof ways to make new friends during the first few months of college.
This classic game is a great addition to any collection, and convenient to carry around, too.
19. A Stylish Watch
A real "grown-up" watch (that's not terribly expensive) makes a great gift for a fresh-faced graduate.
Rose gold hands and markers pair with gray 100% genuine leather for an elegant look that matches well with everything.
20. An iPad and Apple Pencil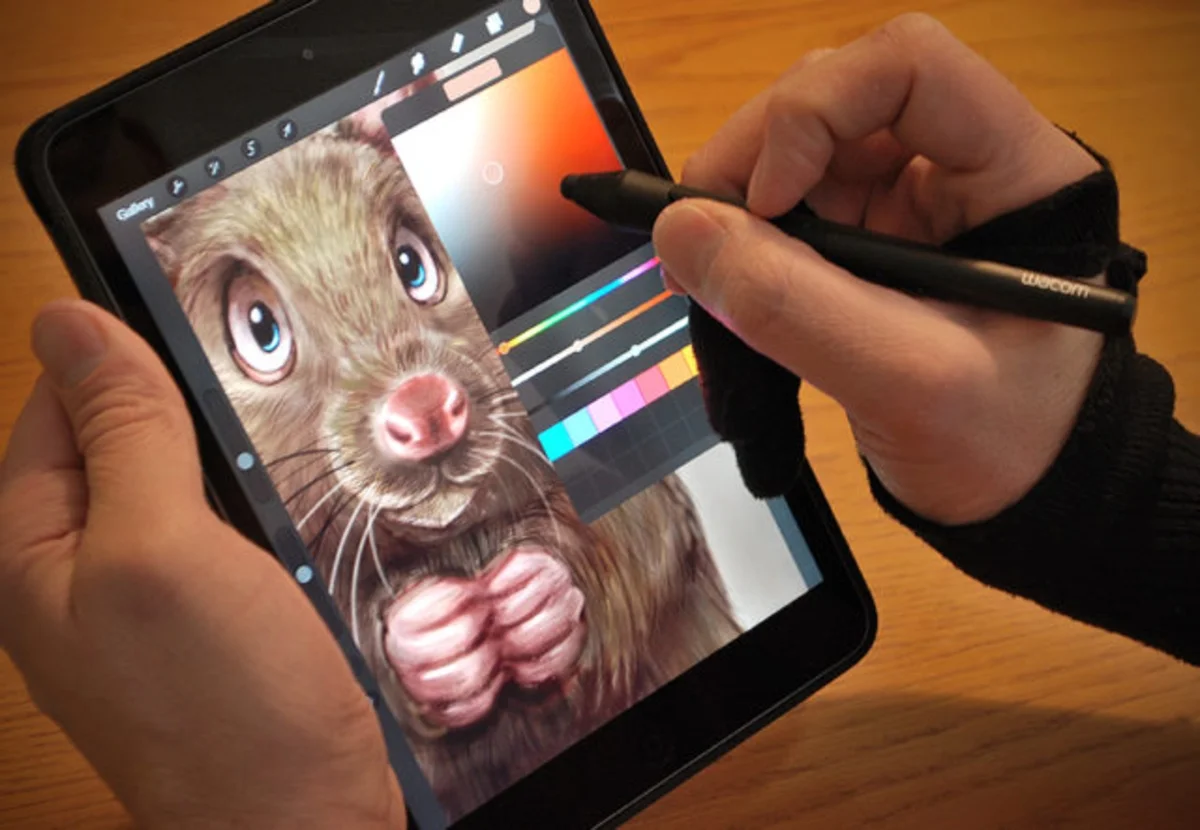 It was recently announced that the Apple Pencil now works with the regular iPad, letting you easily add diagrams and annotations to your documents without having to import them from separate paid apps.
Instead of lugging around a laptop from class to class, she can use the much lighter iPad to take notes and access important files.
21. A Rapid Ramen Cooker
What's college without a few packets of ramen? Prepare her for the inevitable with this funny gift, which will at least cook the noodles for her more quickly.
The block of ramen fits perfectly in the bowl, and there's no need for measuring since the water line is marked.
22. A Charming, Handmade Card
Send a cute food pun card to congratulate your graduate. You can even customize the cap colors to fit the specific school colors.
23. A Pair of Sunglasses
These flattering, slightly oversized cat-eye glasses from celeb-favorite brand RAEN will always be in her bag as she enjoys a hopefully relaxing summer after graduation.
They're lightweight and polarized for 100% UVA/UVB protection.
24. A Photo Box Frame
Display and store up to 50 5×5″ prints in this beautifully crafted photo box made of brass and real hardwood. Just slide your preferred image into the frame and switch it out whenever you want a change.
25. A Personalized Leather Bag
A Personalized Leather Bag would leave first impressions during a federal internship, interviews, and job fairs.
This well-organized portfolio is made from full-grain leather and available in a variety of gorgeous colors, starting her off on the right foot.
26. A Lamp That Lets Her Know You're Thinking of Her, And Vice Versa


If she's moving away, you can stay connected to her with a simple touch of this cool lamp. The corresponding lamp lights up, whether she's an hour's drive away or across the country.
27. An Efficient Breakfast Sandwich Maker
Mornings don't magically become easy once you become an adult.
But they're at least a little more pleasant with the help of a kitchen appliance that lets your graduate make a full breakfast sandwich in just five minutes.
Popular High School Graduation Gifts for Males
With graduation ceremonies in question, we still want to celebrate the accomplishments of the young men in our lives with the perfect gift for them.
Whether you are looking for a laptop or something the students can use in a dorm room or an internship, this gift guide has you covered.
1. Project Repat T-Shirt Quilt
Take a drawer full of t-shirts from camp, class days, sports teams, and more, and send them off to Project Repat so they can make a unique, highly personal Valentines' Day gift for your child.
The t-shirt quilt will be uniquely his and a great conversation icebreaker at college. They can be made in various sizes and treasured forever.
2. College Fan Gear
Your new grad will love to receive new college gear, and Fanatics is the No. 1 site to shop for officially licensed logo clothing and accessories from more than 500 colleges and pro teams, too.
T-shirts, hats, hoodies, sneakers, and more make this site your go-to for collegiate gear.
Read Also:
3. Gillette Razor Subscription
Some guys get sticker shock when they see how expensive razors are, especially if they've not been the ones buying them in the past.
Now, Gillette has a subscription service, and this could be a gift that your son will truly appreciate when he is away at college.
Razors would then be one thing he wouldn't have to budget for.
4. Rain Jacket
Your son is very likely going to be at a school where it will rain, and, very possibly, quite a bit. He will need a rain jacket to make the long walk across campus for classes.
This jacket comes in dozens of sizes and colors and is highly rated, durable, affordable, and super popular. We love this very practical high school graduation gift for boys!
5. Timex Watch
There are hundreds of models to choose from in this iconic brand, but we think this one, the "Expedition," is a good pick.
It has a ten-year battery life, is water-resistant up to 100 meters, and has the Timex-trademarked Indiglo backlit face, making it easy to tell the time in the dark without reaching for a phone.
6. Apple Watch
If your new graduate is looking for something that will sync with their other tech and monitor their exercise and sleep, consider an Apple Watch with bands in any color they love.
7. Handheld Steamer
My son loves this steamer that he borrowed from a roommate for graduation and only wishes he had taken one to school with him as a freshman.
Dry clothes can sit in the dryer for hours before they are reclaimed from the laundry room, and the only hope for looking unrumpled is this steamer.
8. Bose Noise Cancelling Headphones 700
These headphones are among the most highly rated wireless over-the-ear headphones.
Dorms and roommates are noisy and can disrupt sleep and study. These are some of the best gifts that would make a generous and very helpful gift next fall.
9. Anker Headphones
Headphones are a pair of small loudspeaker drivers worn on or around the head over a user's ears and would be an excellent gift item. They are electroacoustic transducers, which convert an electrical signal into a corresponding sound.
A much less expensive option, and one that is also highly regarded by the reviewers, are these wireless headphones by Anker.
10. Apple AirPod Pros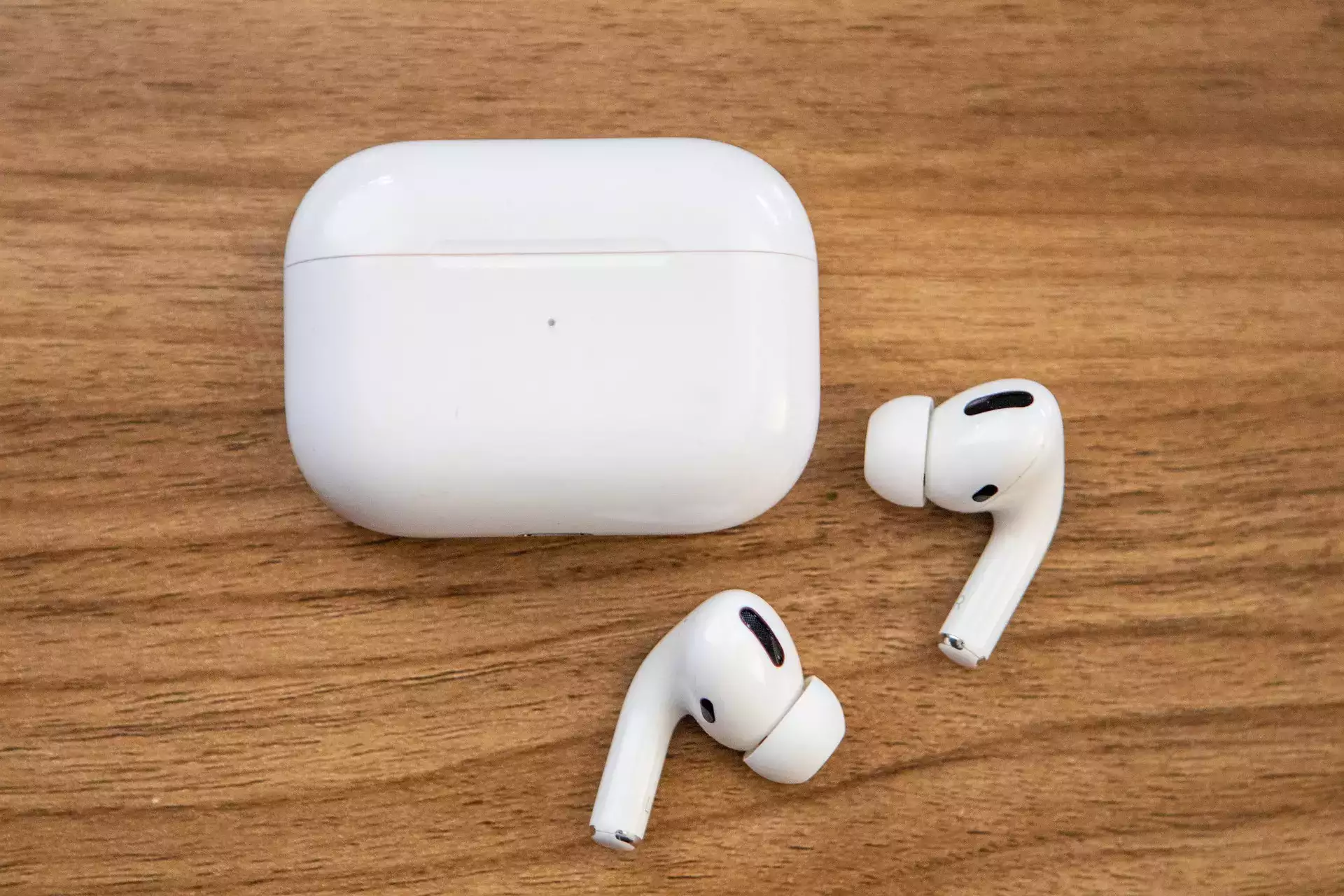 AirPods are wireless Bluetooth earbuds developed by Apple Inc.
Teens also tell us they love their AirPods and these are great gifts to be used for exercise, travel, and carrying around campus in their backpacks.
11. The Hero Code: Lessons Learned from Lives Well Lived
Admiral McRaven (U.S. Navy Retired) has a new book out that's perfect for a 2023 grad. In The Hero Code, Admiral McRaven conveys what it takes to be a "hero" while living an ordinary life.
He tells us about people he has met in the classroom, in hospitals, and on the battlefield, all of whom are trying to change the world for the better.
This follows his bestseller, Make Your Bed, based on the commencement address he gave at the University of Austin in 2014 that quickly went viral.
12. The Naked Roommate: And 107 Other Issues You Might Run Into in College
The closest thing to a "college instruction manual" is the bestselling book, Naked Roommate.
Author Harlan Cohen has been in the college-advice business since he was a student himself and stays current by visiting college campuses and talking to kids and administrators all over the country.
This is a book your son can keep on the shelf and refer to often about any questions he has in college, including a "naked roommate."
13. Your Turn: How to Be an Adult
If you loved Julie Lythcott-Haims, How to Raise an Adult, consider her newest book as a useful gift for the next chapter in your life.
Lythcott-Haims is the former Dean of Freshmen at Stanford University and a college mom herself, and she speaks right to young people about how being an adult is a process and not a defined milestone.
Using stories, her own wealth of experience, and practical strategies, Lythcott-Haims offers young adults a guide to their next stage in life.
14. IKEA Blue Bag
We cannot say enough great things about these bags. They are our top recommendation for your move-in and move-out for all four years.
They are durable and inexpensive, especially compared with luggage. Your son can store bulky bedding or off-season clothes in one of these bags during the school year.
If you want to add to the gift, fill it with new towels and laundry detergent to encourage him to remember to get to the laundry room from time to time!
15. Echo Dot (4th Gen)
Your son will love having Alexa as his Virtual Assistant to check scores and the weather, order a pizza or an Uber, help with homework, and play his music or sleep-inducing sounds.
The possibilities are endless. (Note: Alexa has privacy controls that disconnect the microphone.)
16. Yeti Tumbler
If your son is a coffee drinker and wants to sip on a cup that remains hot for hours, the Yeti is for him.
It is stainless steel with double-wall vacuum insulation, which means that cold drinks stay cold for hours, too.
Teens and young adults will love receiving a Yeti mug as a graduation gift. Available in the iconic stainless steel or now in 20 vibrant hues, look for one that matches your son's college colors.
17. Cold Brew Maker
Your recent graduation will save time and money by making your own cold brew the night before.
We love this easy-to-use pitcher from Takeya and as we know college students are fueled by coffee, it will soon be one of their favorite gifts.
It is unbreakable and comes in one- and two-quart sizes and different colors.
18. Dorm Safe
For a wallet, passport, medicine, or other valuables, we like the Sentry Compact Safe since it's small and has a cable that can be looped around a heavy piece of furniture.
19. Tool Set
This toolset is an inexpensive and complete tool kit that comes with all the accessories that your son can use in his dorm this year and in apartments in the future.
This gift can be rolled out to set up any gadgets on move-in day. This is one of the best graduation gifts for guys and girls!
20. Herschel Wallet
This is an upgrade to a more adult style of carrying money and cards. It is super-thin, durable, affordable, and can easily slide into a jeans pocket. They are available in 16 different color combinations.
21. Timberland Men's Waterproof Boot
If your son is going to school in a cold climate, don't wait to buy him a good pair of boots, as popular sizes and styles can sell out.
These are classics. Look for a 20% student discount while you are shopping for boots at Timberland. (some exclusions.)
22. UE (Ultimate Ears) Bluetooth Speaker
We are in love with these Bluetooth speakers for their design and colors, and we really love their durability and waterproofing.
Dustproofing will be important to maintain the life expectancy of these great sources of wireless sound.
23. Homesick Reed Diffusers
Dorm rooms have too many people and too much dirty clothing to ever smell nice. And while most campuses ban the use of candles (can you blame them?) a diffuser can be a great gift for their new place.
Homesick now makes them for a few locations, but we love other brands, including Nest. A high-quality diffuser can last all year, making it a lasting gift for a fresh graduate.
24. Hydro Flask Water Bottle
Water bottles that keep hot beverages hot and cold drinks cold will be a welcome addition to the dorm shopping list for freshmen. Hydro Flask is one of our favorites.
Frequently Asked Questions
1. What is the Etiquette for High School Graduation Gifts?
It is an etiquette myth that if you receive a graduation announcement you must send a gift. Announcements do not equal invitations to graduation.

You are not obligated to give a gift, although you may choose to do so. Whether or not you send a present, a card or note of congratulations is always appreciated.
2. How Much Money is Appropriate for a High School Graduation Gift?
Shutterfly notes that most gifts fall between $20-100 dollars. The amounts can range depending on your relationship, but ranges include Friends and siblings: $20-75. Parents: $100 or more.
3. How Much Should I Give for a Graduation Gift in 2023?
According to savingadvice.com, good etiquette when it comes to grad gifts is $20 to 50 for high school grads you are not close with.

They say $50 to $100 is a good amount for closer friends and family members. The article also says that for college graduation, people spend between $100 and $500 on graduation gifts.
4. Should You Give Cash or a Check for a Graduation Gift?
Leah Ingram, an etiquette expert from GiftsandEtiquette.com, encourages people to simply give what they are comfortable giving.

While writing a check for $20 may feel appropriate for some, while others may feel the need to send a larger amount because they are high earners or have a close relationship with the graduate.
5. Do Graduates Give Other Graduation Gifts?
Graduates rarely gift each other, so none is required at any of the parties. The only exception will be if you're joining her.

As a parent, if you attend a party, you would bring a gift for the graduate. It sounds like your daughter will attend these parties without you.
6. Do You Send 'Thank You' Cards for Graduation Money?
Emily Post says: "Send a note to anyone who sends a present or card with a written message to acknowledge an accomplishment, such as a graduation."

So even if Uncle Henry sends a heart-felt card that's void of cash, drop him a thoughtful "thank you" any way- something like this.
7. Is It Tacky to Give Cash for Graduation?
It's always nice to send a gift, but you don't have to," Symington said. Cash is always appreciated or a gift card. You can also give a gift if you know what they are going to be doing after graduation. … "If you're going to go to a party, you really should give a gift.
8. Do You Send 'Thank You' Cards for Graduation Money?
Emily Post says: "Send a note to anyone who sends a present or card with a personally written message to acknowledge an accomplishment, such as a graduation." So even if Uncle Henry sends a heart-felt card that's void of cash, drop him a thoughtful "thank you" anyway- something like this.
9. What is the Average Dollar Amount to Give for a Wedding Gift?
The average wedding gift amount hovers right around $100, which is a great place to start, and you can increase or decrease that based on how close you are.

If you're very close or related to the couple (and have the wiggle room in your budget), you may choose to spend more—about $150 per guest (or $200 from a couple).
10. How Do You Thank Everyone for Graduation?
Thank you so much for your very generous gift and for thinking of me on my graduation day. I am so grateful. Accept my warmest thankful wishes for attending and making my graduation day special and a memorable one. Your thoughtfulness is a gift I will forever treasure.
11. How Do You Ask for Graduation Presents?
Write out exactly what you want your graduation or graduation party invitation to say before you print or order the invitations. Sleeping on a rough draft overnight will ensure that your invitation and gift request is as detailed (date, time, place) and polite as possible.
The Bottom Line
High school graduation is a tremendous moment in a teen's life, and there's no better way to celebrate with them than with a gift that appreciates their high school achievements.
Hence, we spent time assembling the best gifts for your high school graduate. We hope you let this post guide you.
CSN Team.